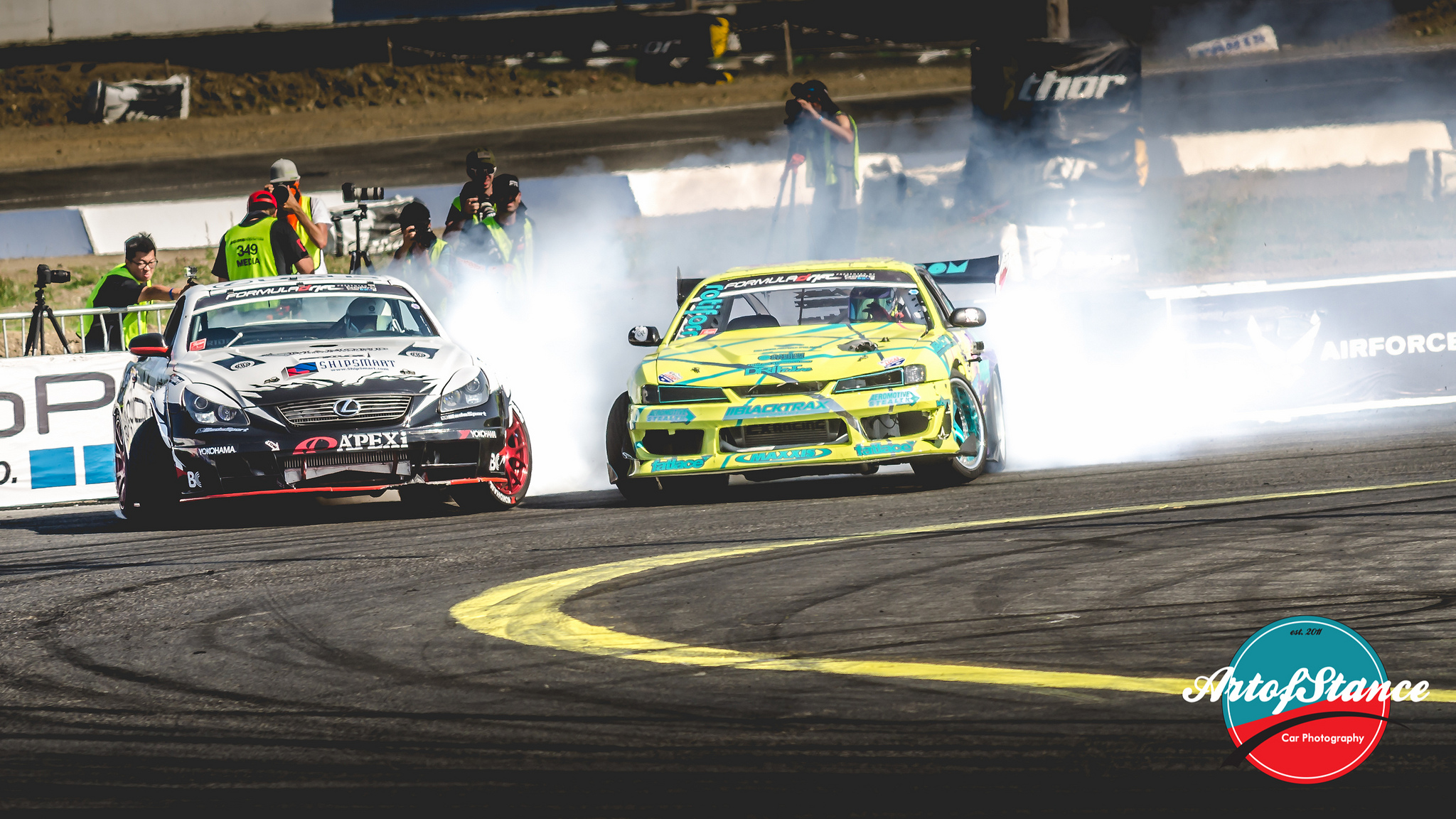 Formula Drift 2013: Round 5 Throwdown
photos and words by Jonathan Leung
It will be my third trip down to Washington state in four weeks but this time it feels a little different. I'm not showing my car.  Instead, It's my first guest feature for Art Of Stance and Bill has asked me to cover Formula Drift and its return to Evergreen Speedway. If you haven't seen Bill and Richard's epic coverage from the track at last year's Formula D then check it out here (Part 1, Part 2).
Thanks Bill, sure no pressure… none at all.
Passport? Check!
Camera? Check!
Pants? Art Of Stance? Check!
Rolling in early gave me a chance to check out the cars pulling in for the sister event for the day – Fatlace's Slammed Society.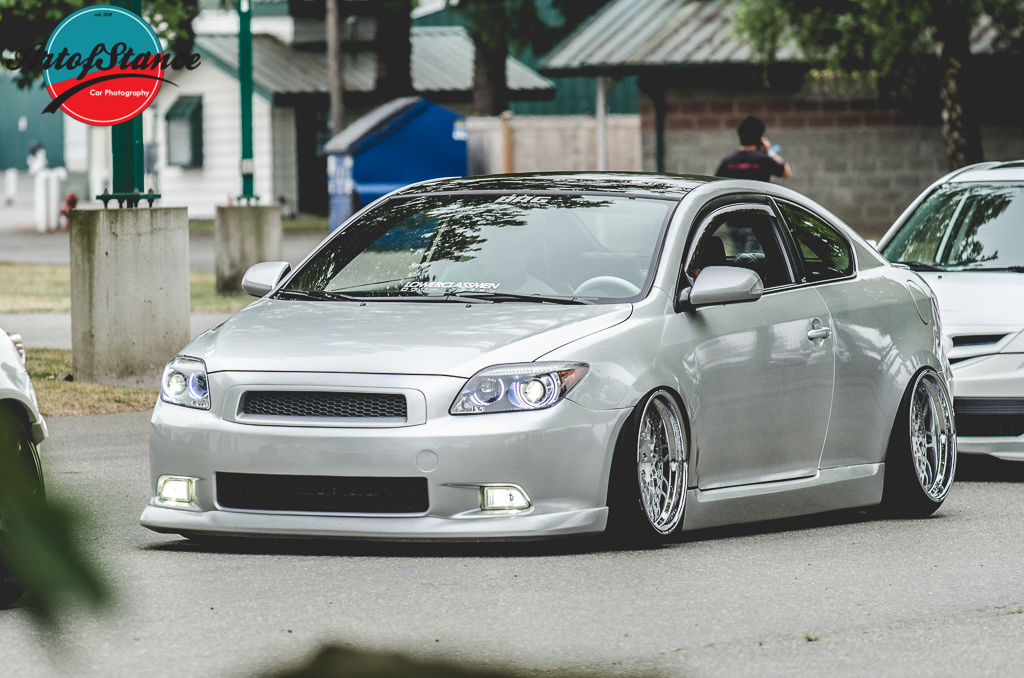 The Slammed Society lasted during the entire event and the PNW did not disappoint with some of the area's top stanced cars from both sides of the border showing up: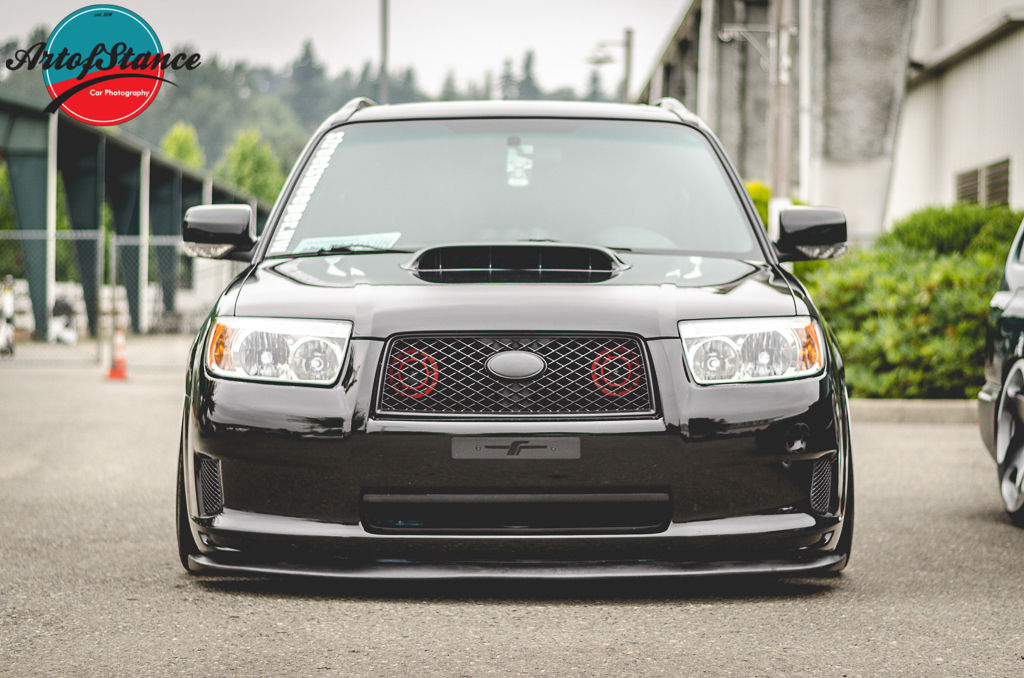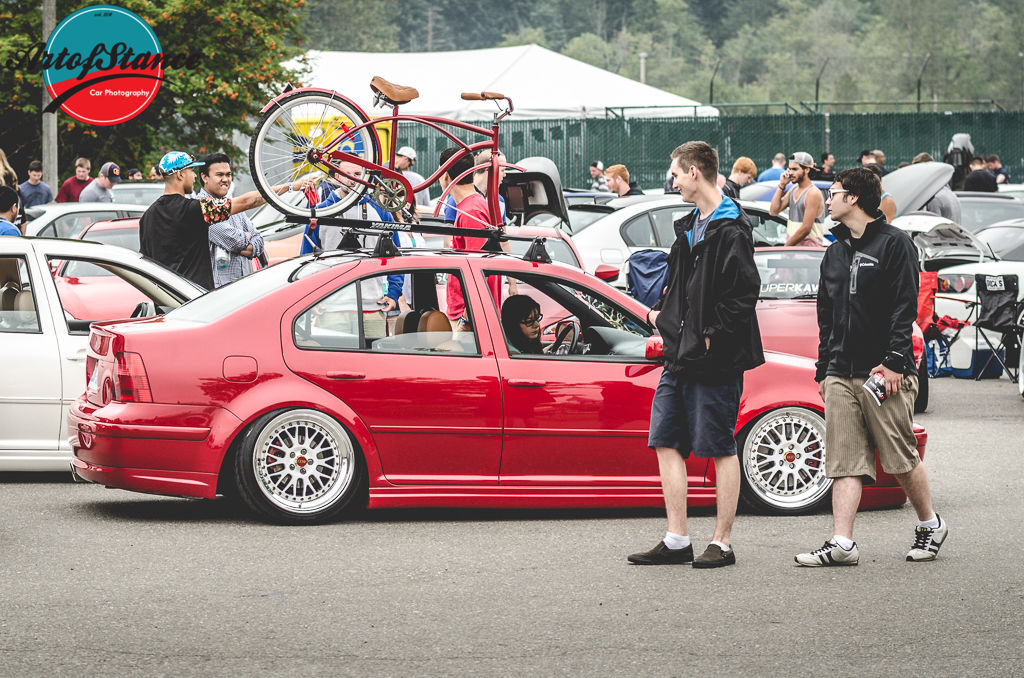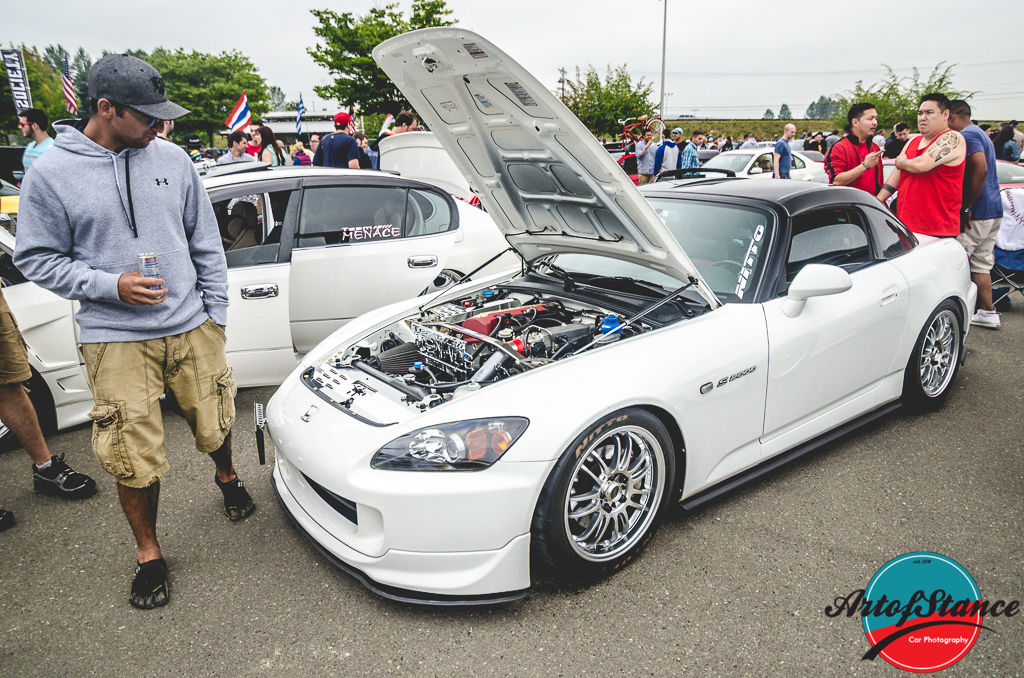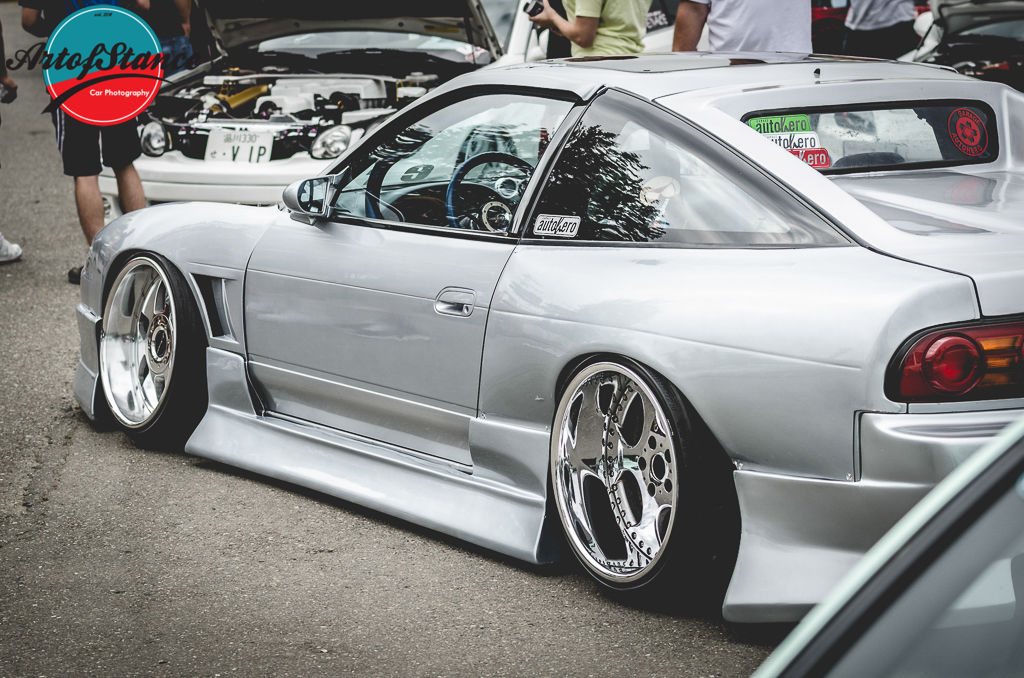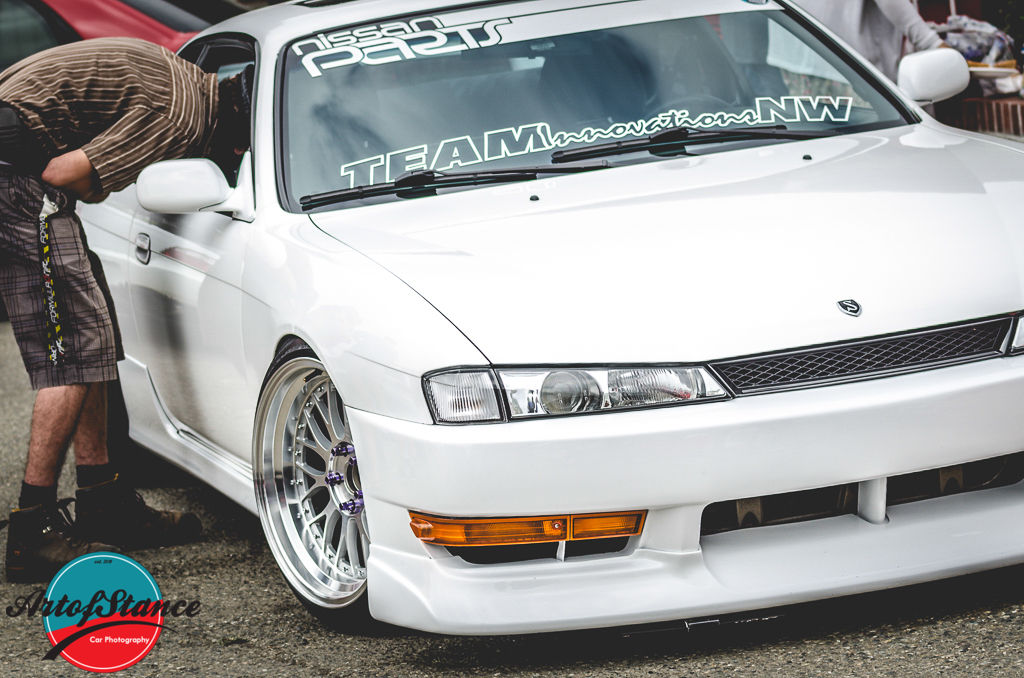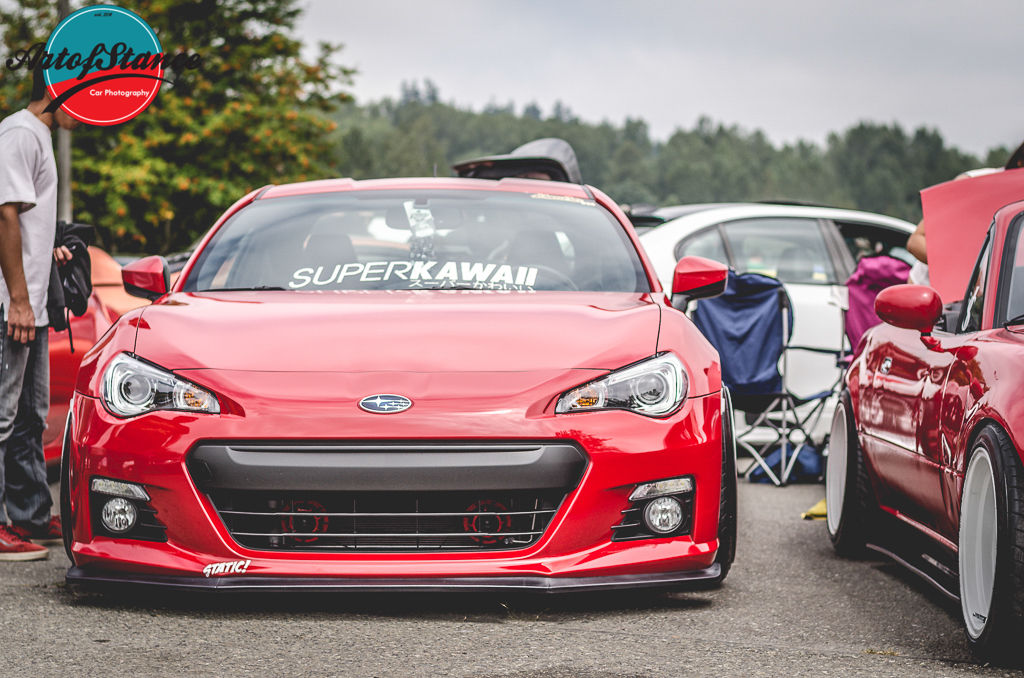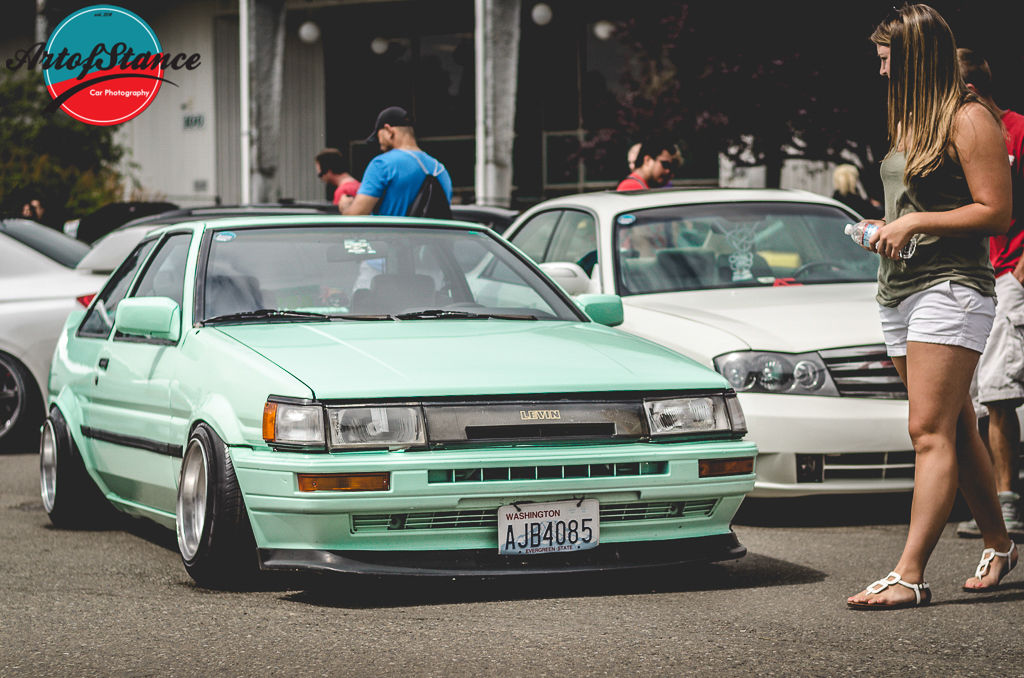 One great aspect of Evergreen Speedway is that fans can access the team's pit areas and get up close to many of the Formula D drift cars.
One of the pit crew working on Toshiki Yoshioka's GT-Net Tomei Subaru BRZ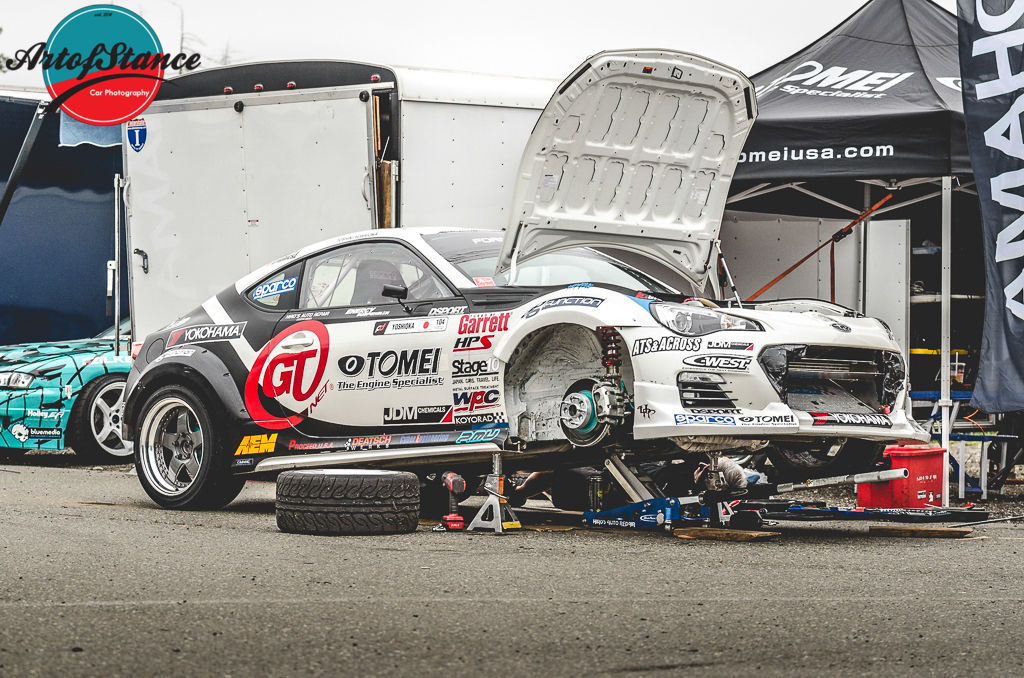 Matt Field's Nissan 240SX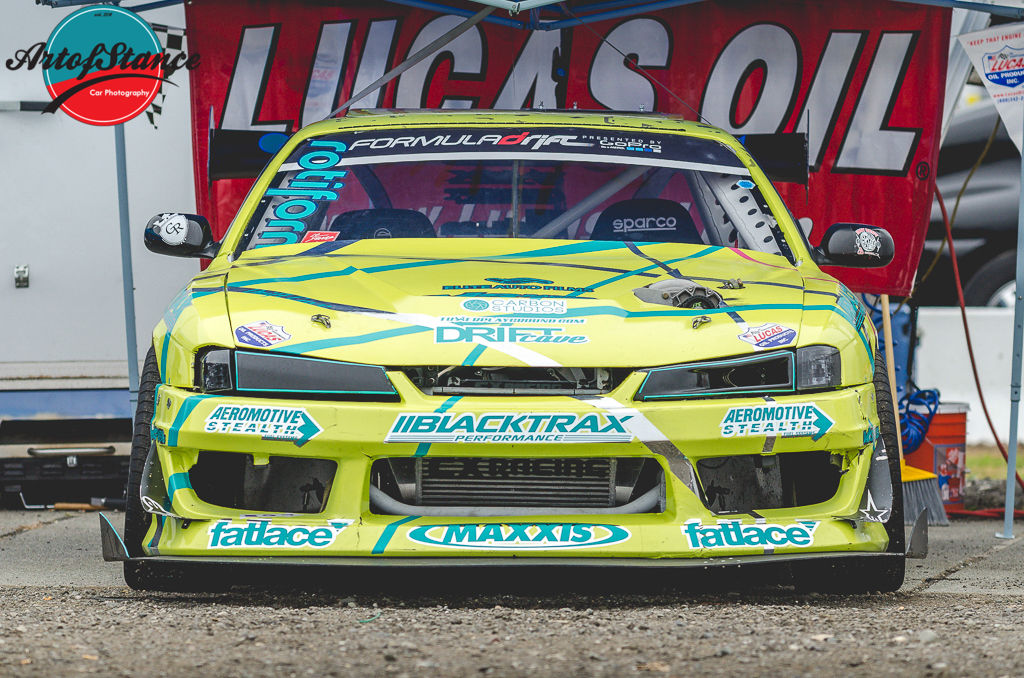 Megan Racing's Hatchi Roku Toyota Ae86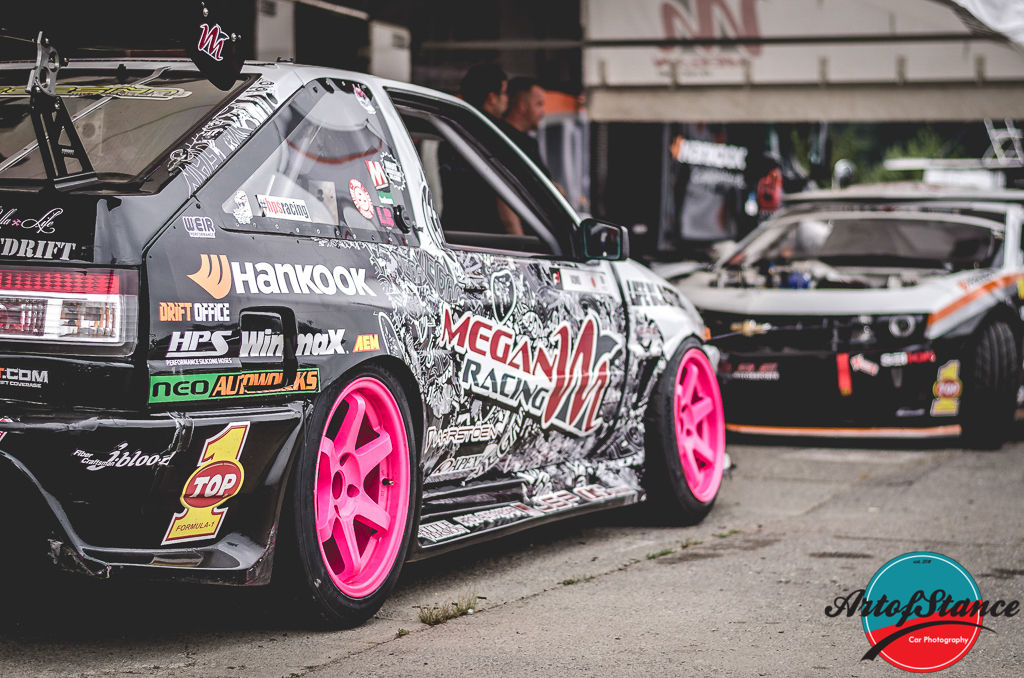 Conrad Grunewald's LS7 powered Chevy Camaro SS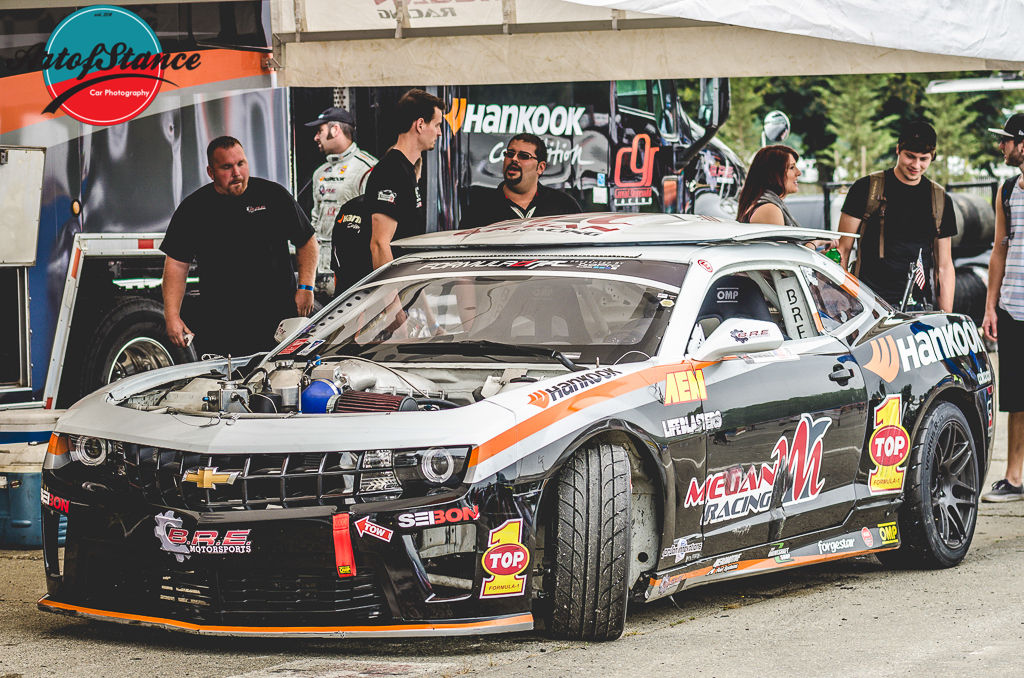 And of course there are many other reasons to head down to the pits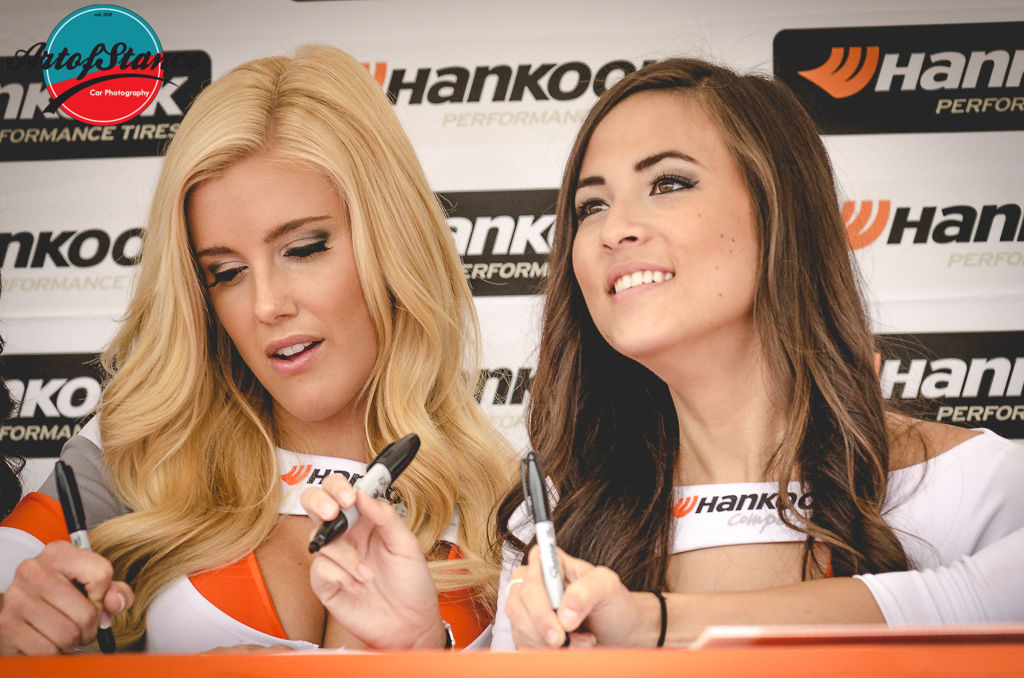 It wasn't long before revving engines and the smell of burnt rubber drew my attention to the track where the top 32 drivers prepared to throwdown to a sold out crowd of 1500.
RTR Drift Team's Monster of a Ford Mustang. 845HP in this beast.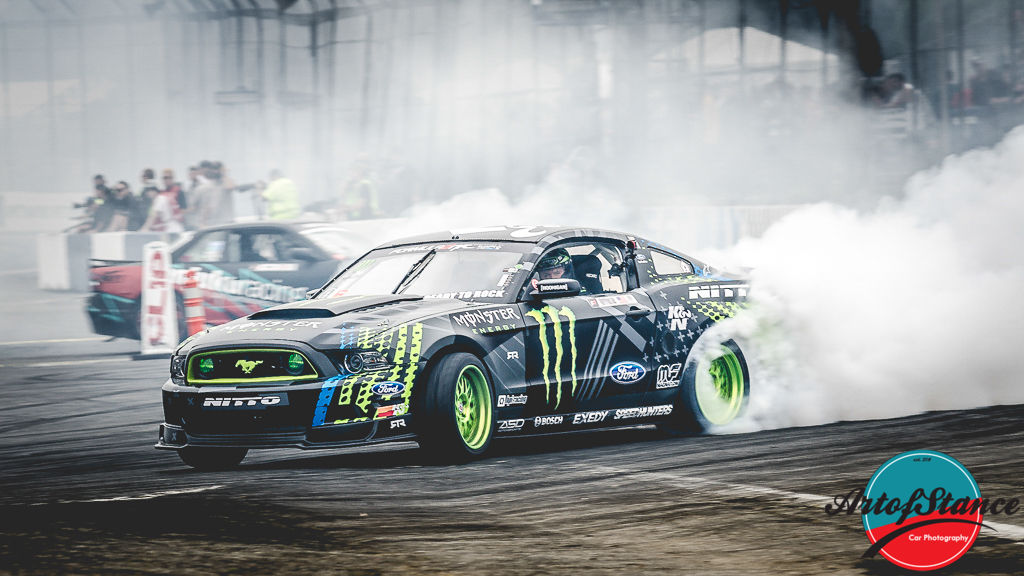 Taking off in 3, 2, 1…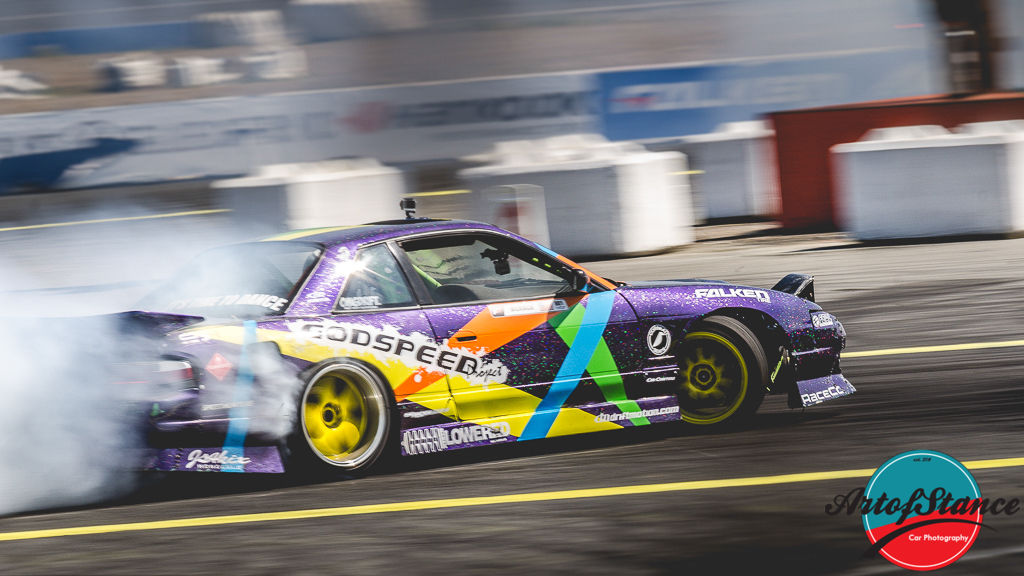 Michael Essa's BMW E46 M3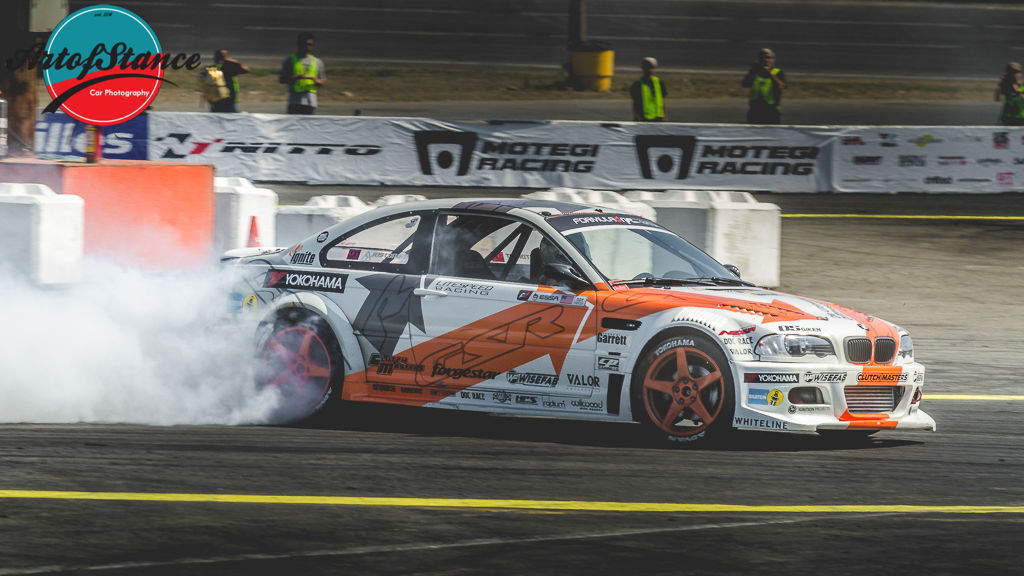 Formula D draws drivers from all over the world. Darren McNamara representing Ireland.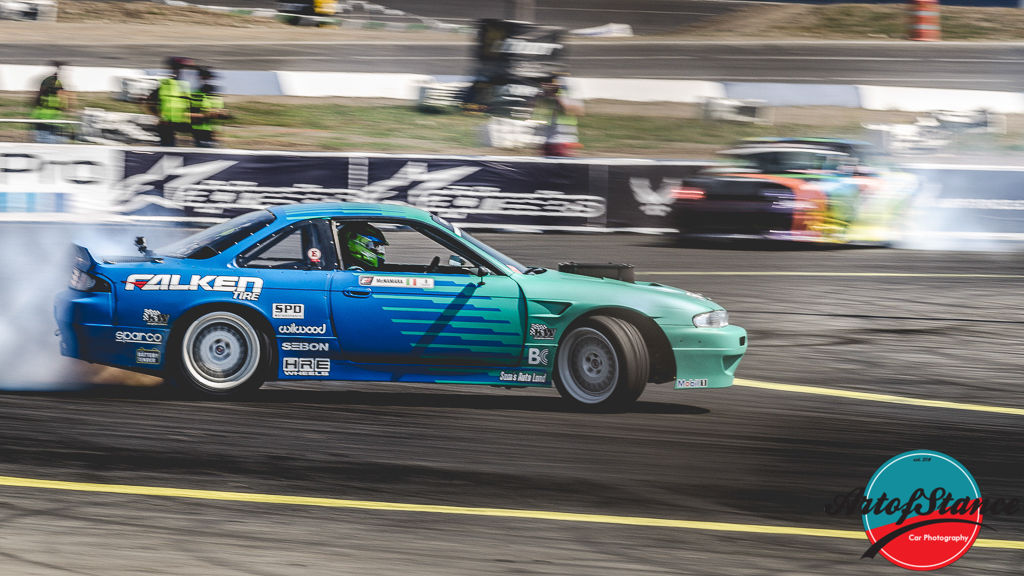 Awrimas Bakchis driving out of Lithuania in his Nissan Silvia S14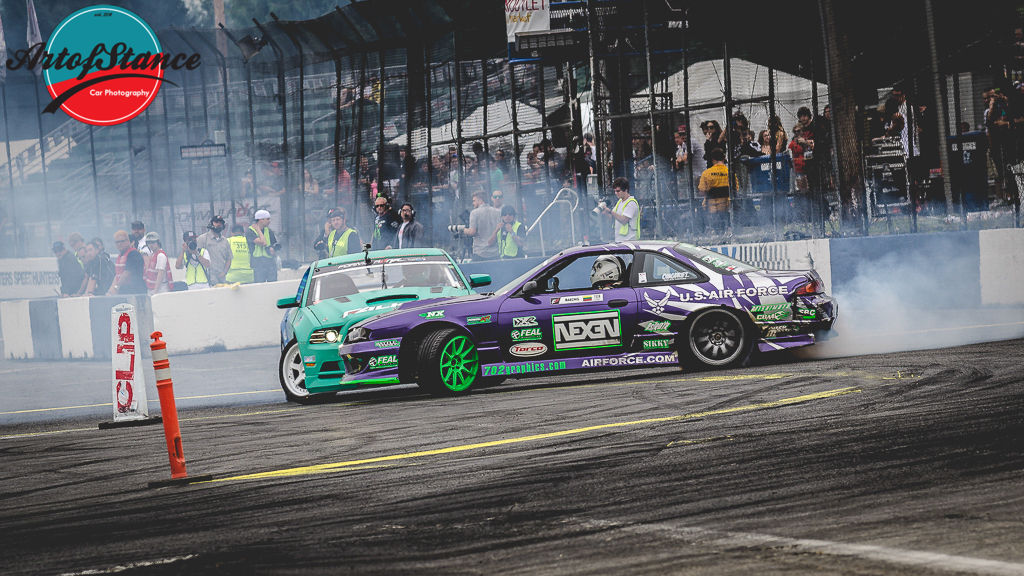 Ken Gushi's FR-S Japan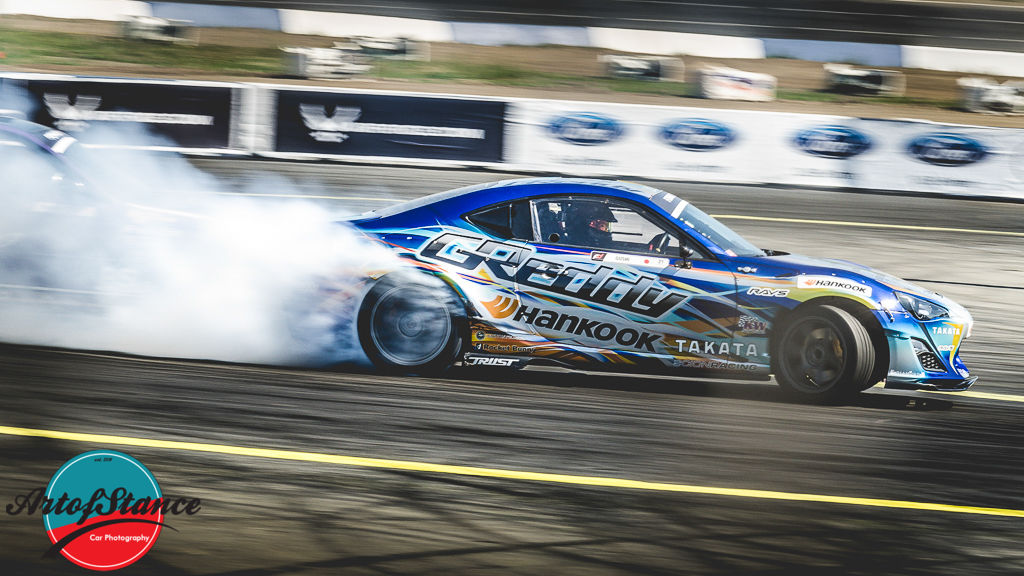 Evergreen Speedway's tight transitions made for some great battles.
Field VS Nishida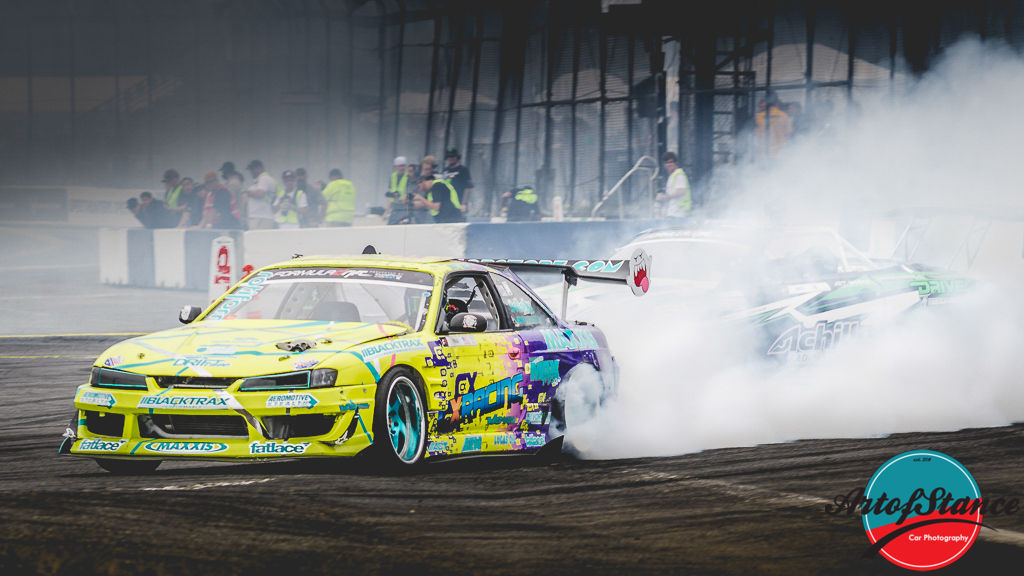 Yoshioka VS Forsberg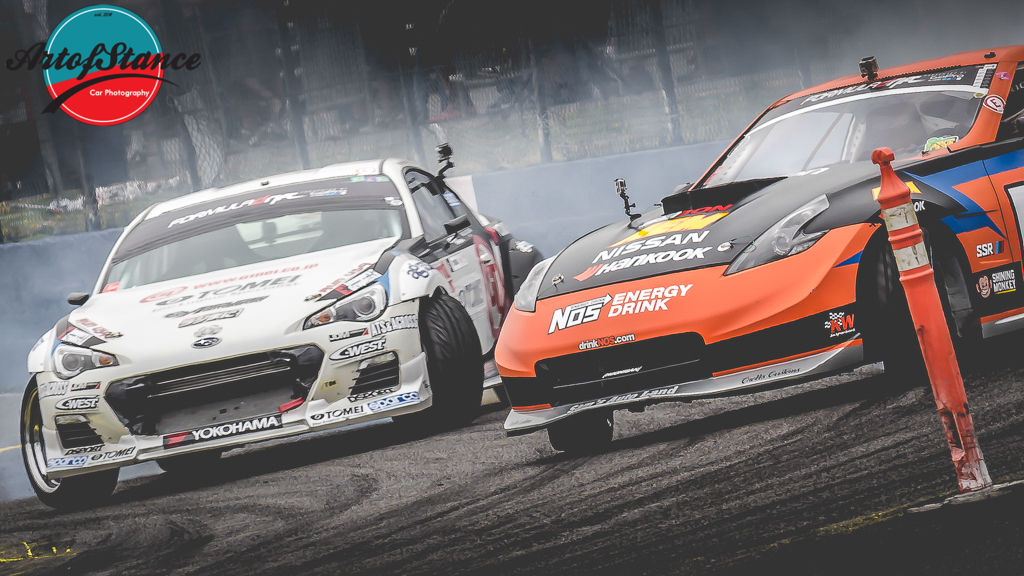 Matt Powers being chased down in his Nissan Silvia S14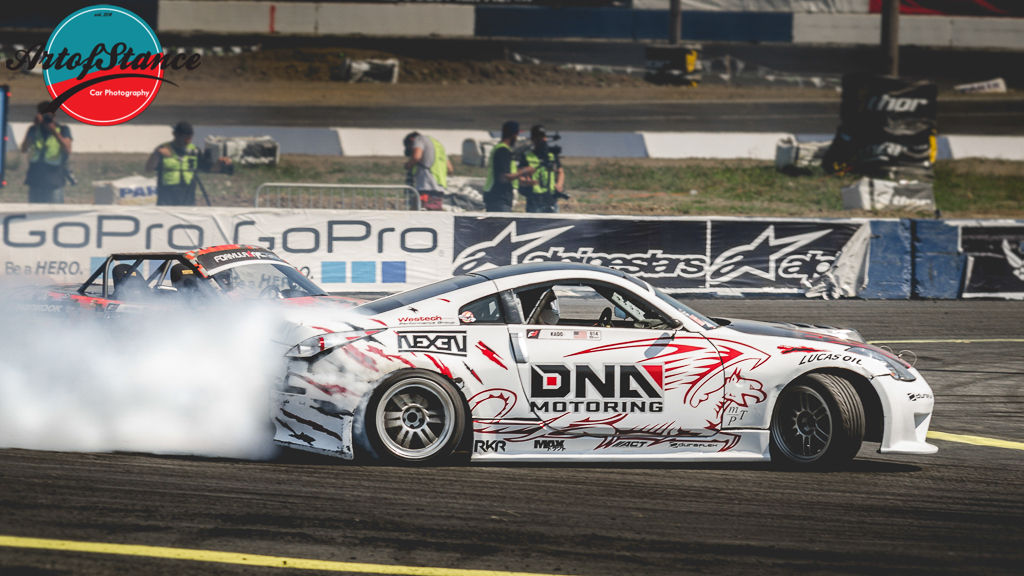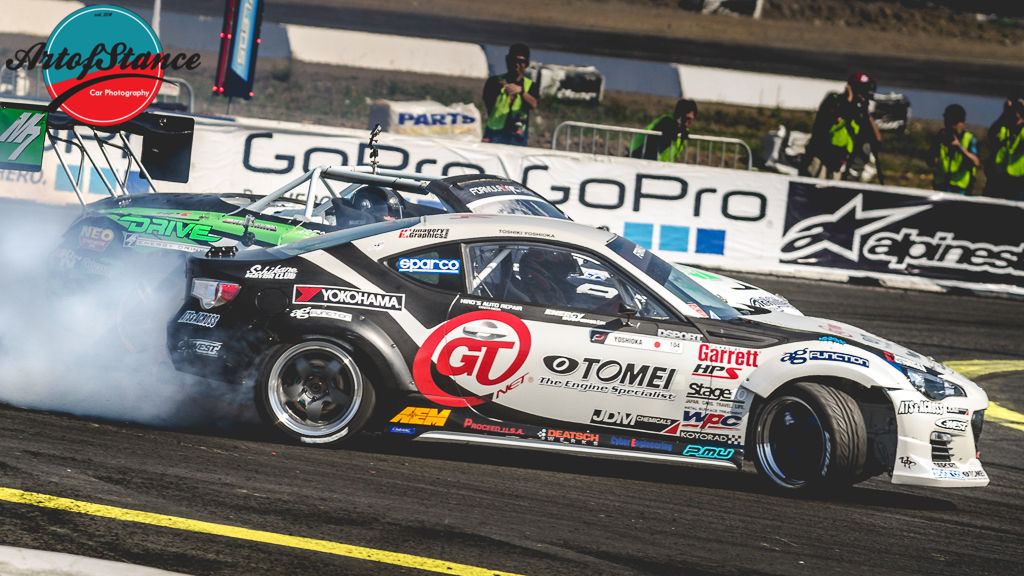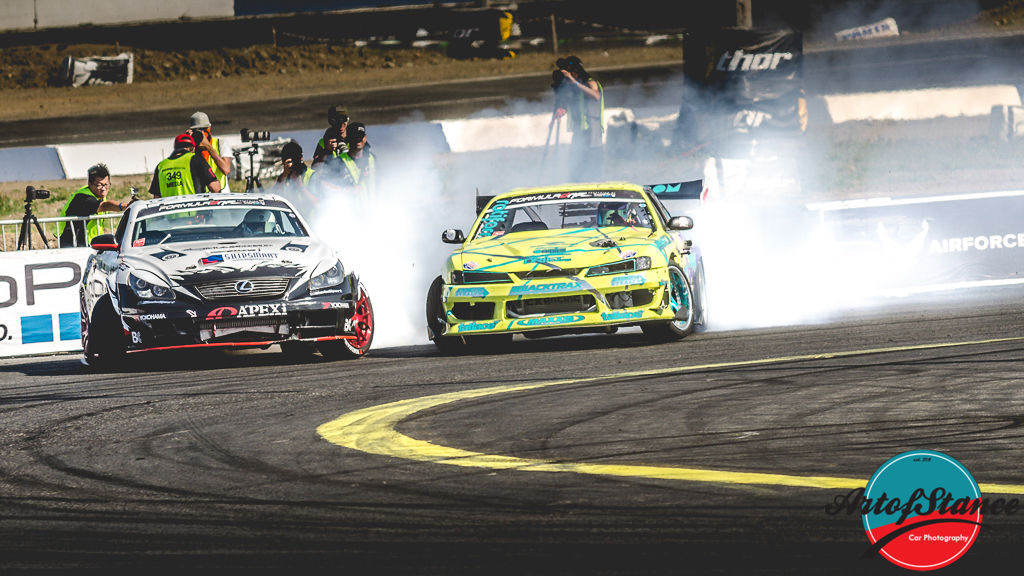 Powers VS Forsberg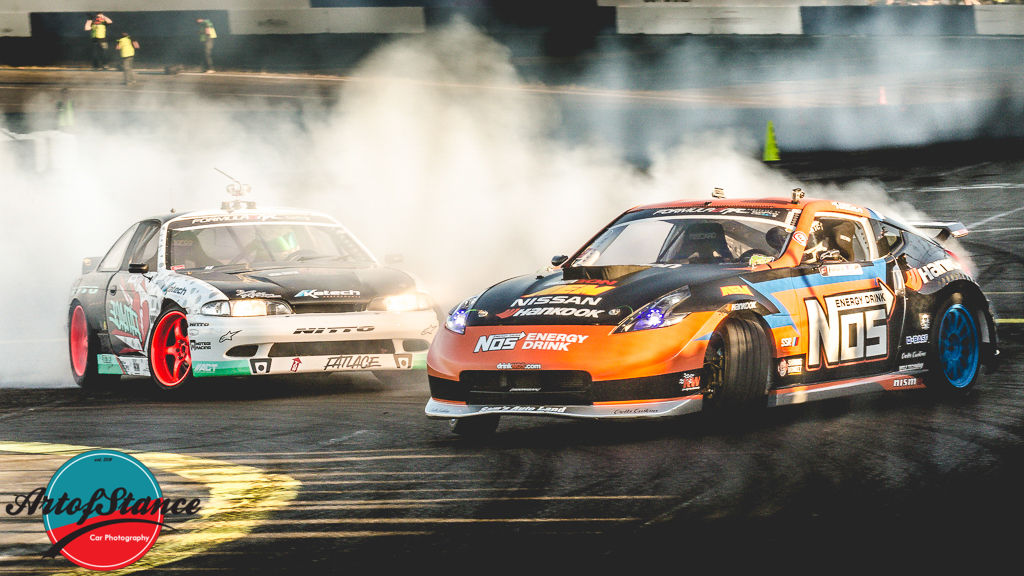 With casualties along the way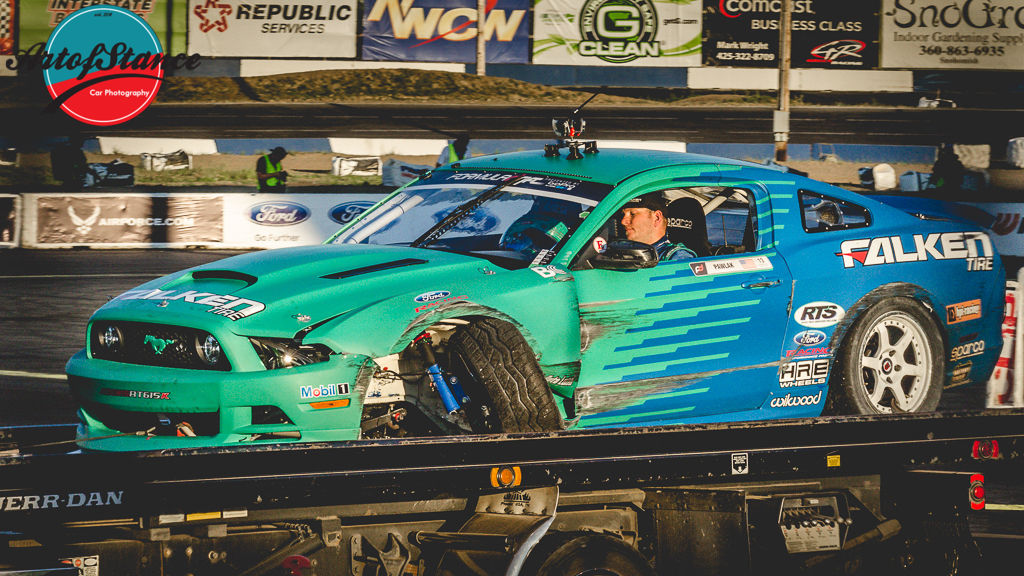 The days events ended with Chris Forsberg of the NOS Energy Drink Drift Team in the Nissan 370Z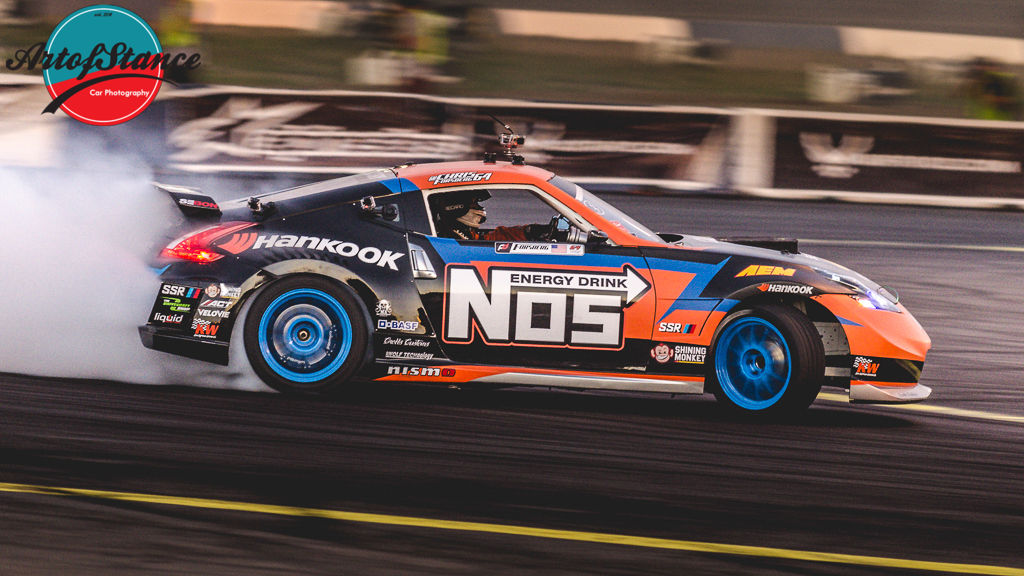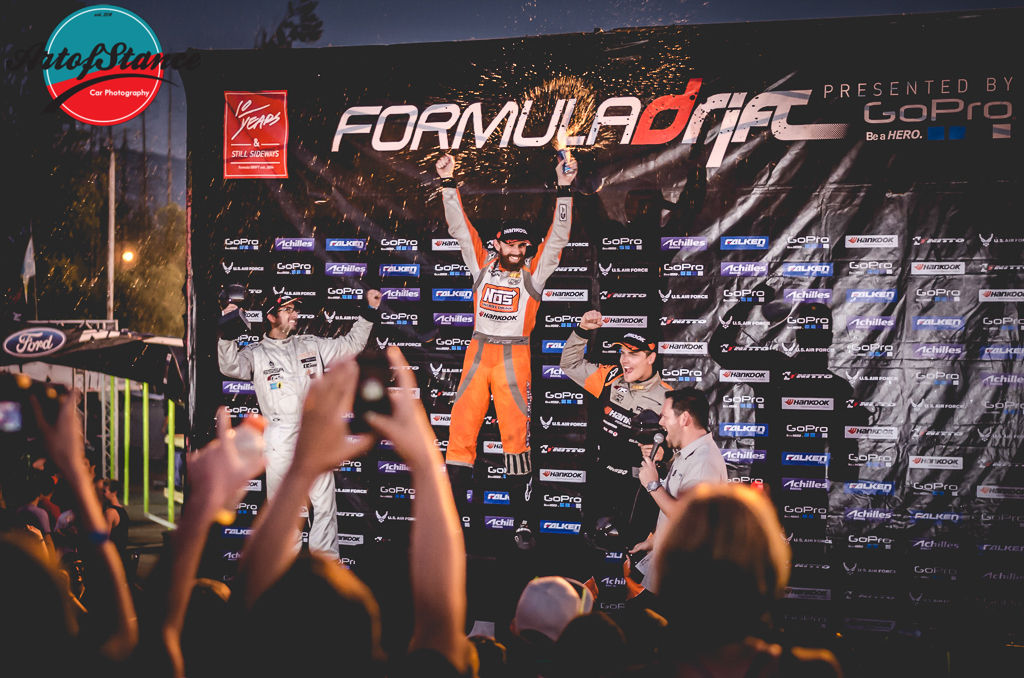 And with that it was time to pack up. I had a long but amazing day at Evergreen Speedway. If you haven't checked out one of the Formula D events close to you I highly recommend it. Just be sure to take a lot of pictures!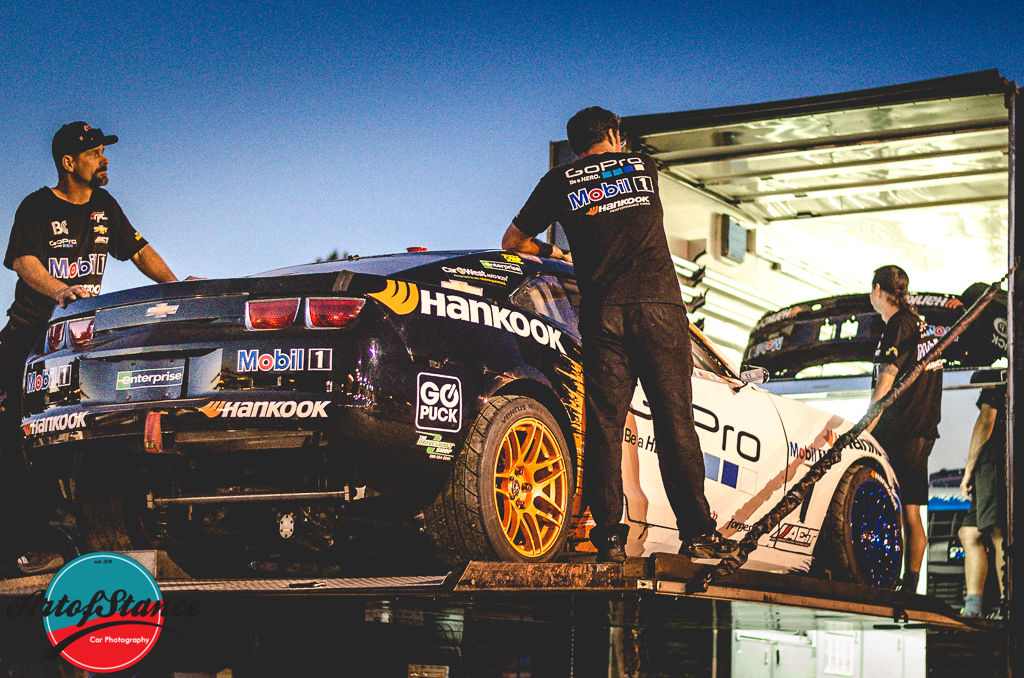 *editors note: we'll be featuring more photos of the Fatlace Slammed Society showcase from Jonathan in another feature*