Formula D Round 5 Throwdown Pt.1
After attending Formula D for the first time in 2011 at Evergreen Speedway, Richard and I said to ourselves "We gotta get media access next year!". We camped out our shooting locations around the track and planned our attack. Our Formula D photo coverage will be in two parts due to the number of images we captured during the event. Formula Drift is such a great event as a photographer and a spectator. The pits are open to drift fans where one can see what the teams are doing and get up close with the drivers and their cars. As a photographer, we were up close and personal to cars trackside as they came at us sideways at 70 mph. At the end of the night, Rich and I had a fair amount of asphalt and debris showering over us. There were many a rear bumpers, front bumpers, and sometimes hoods on the track as some cars kissed the walls in more ways than one.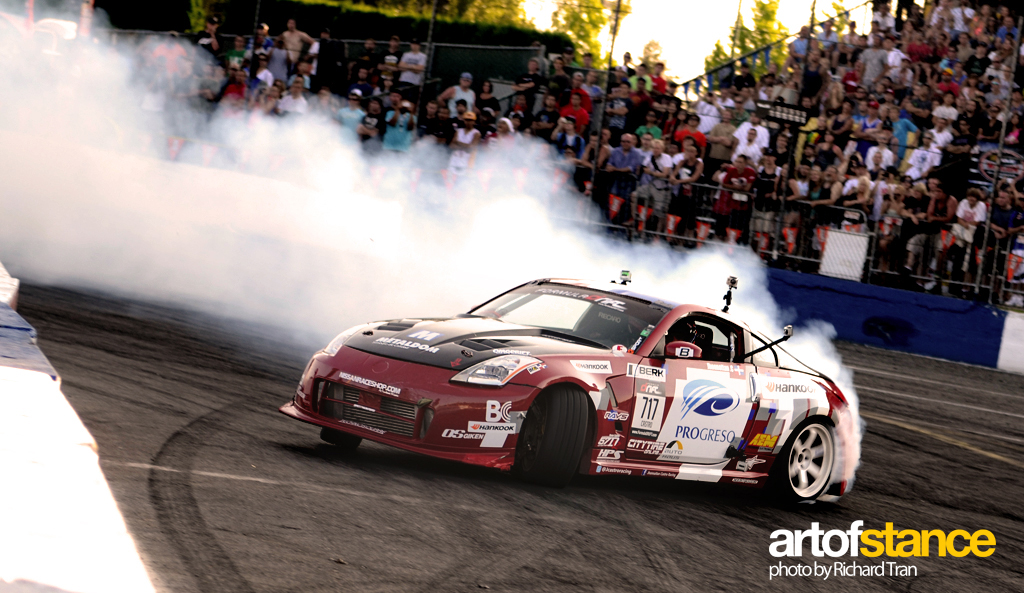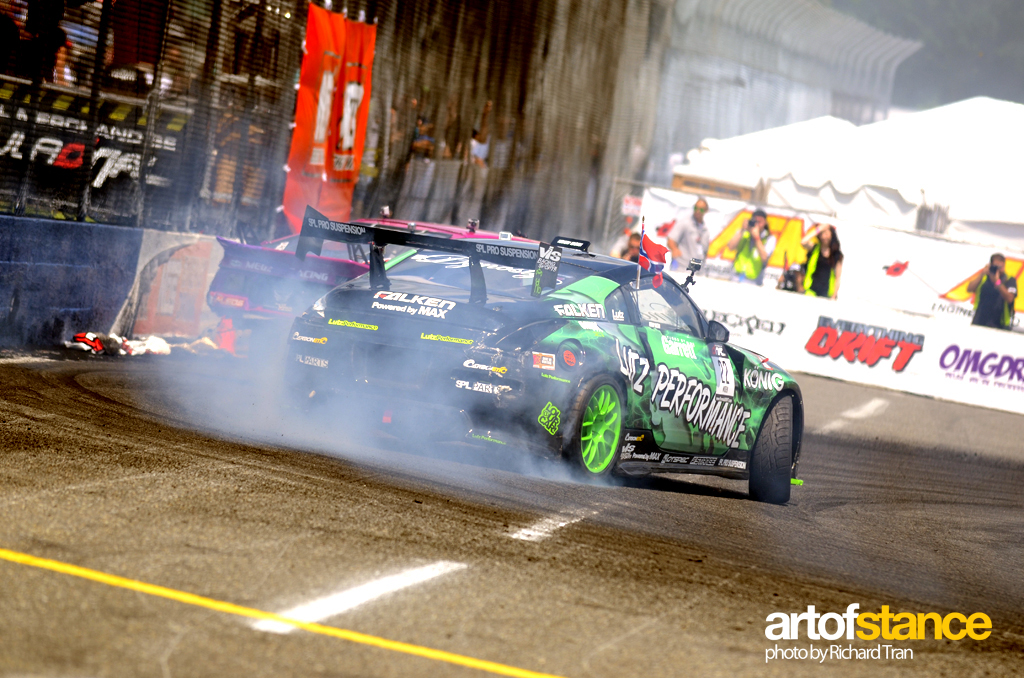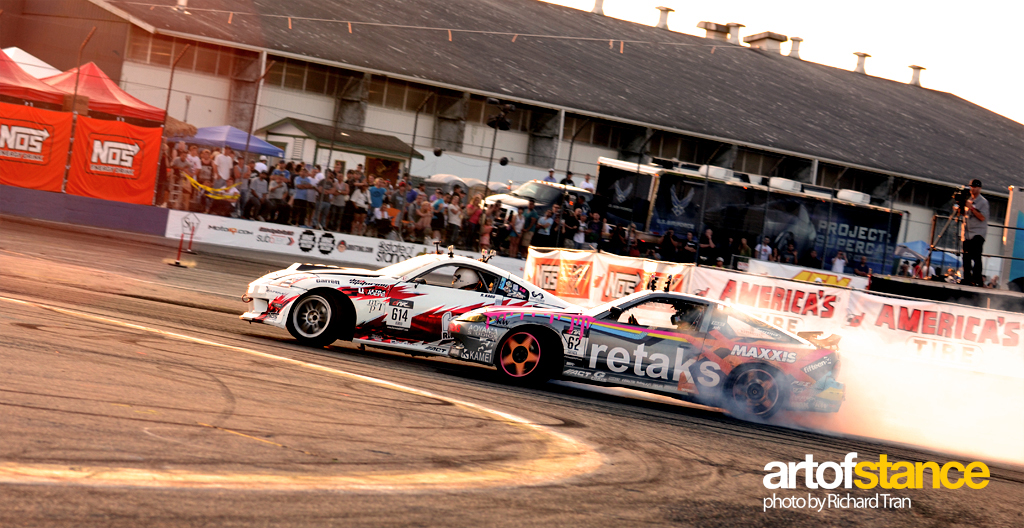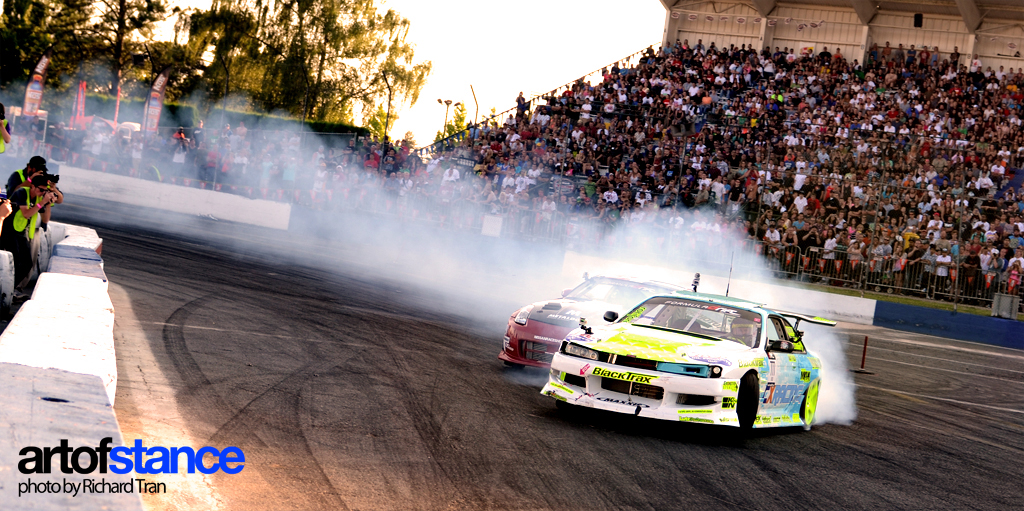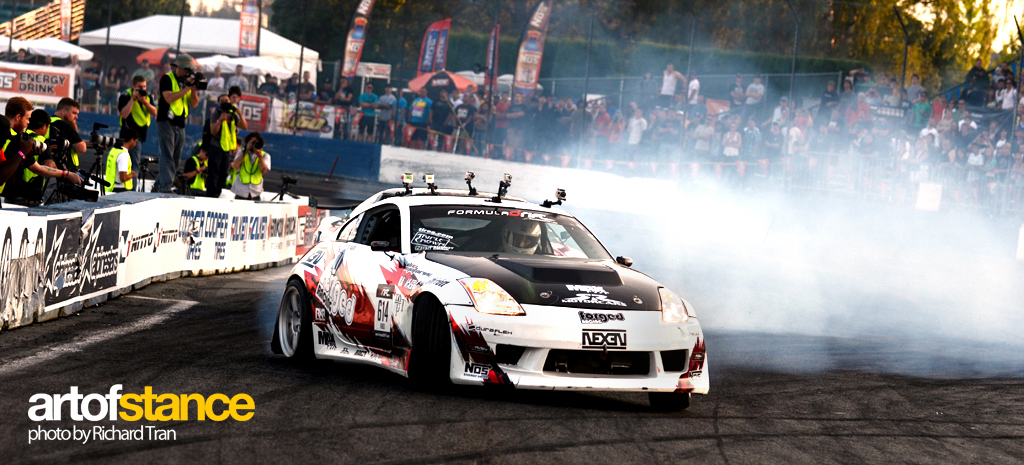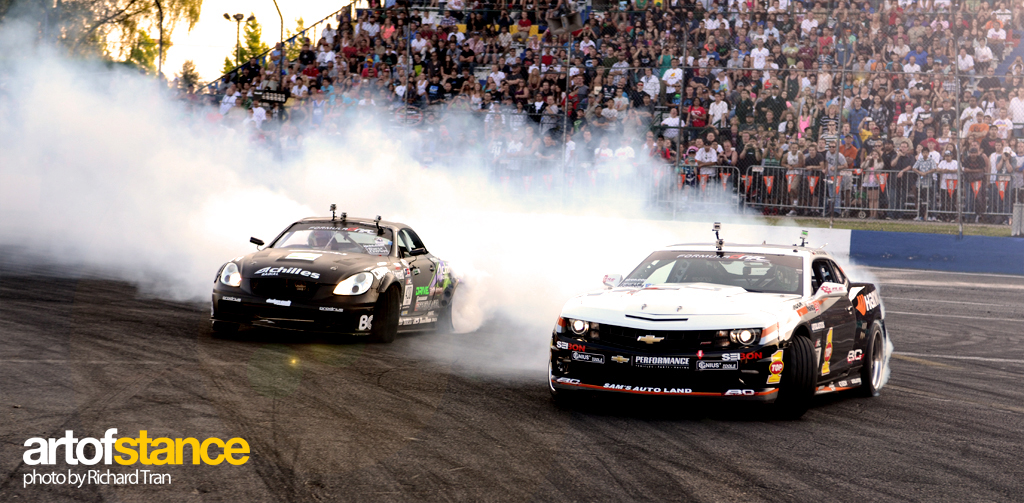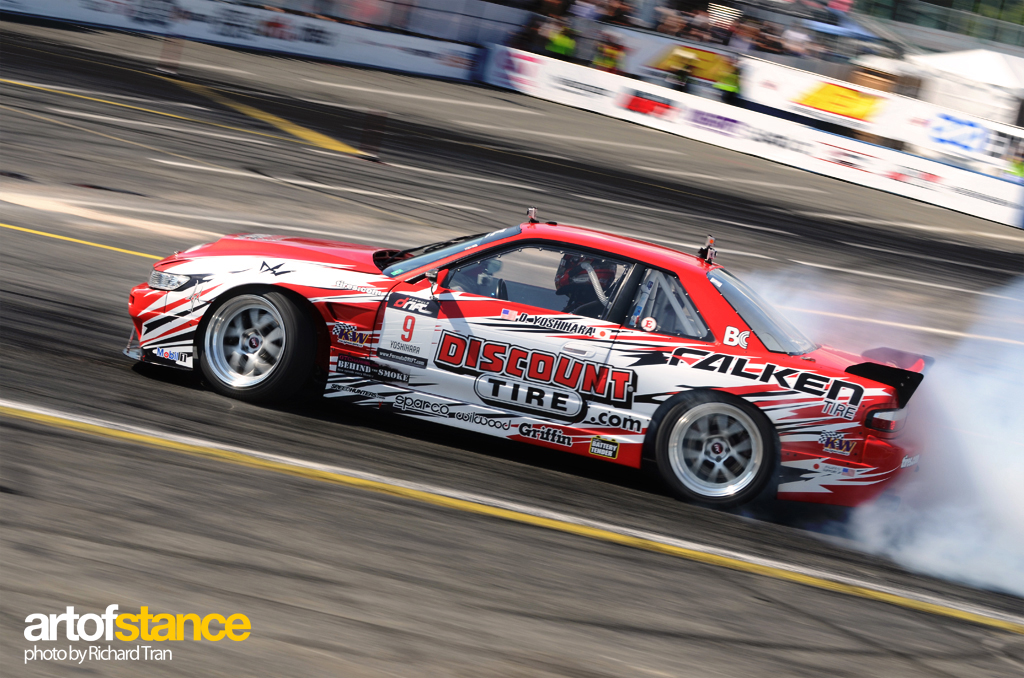 [one_half_last]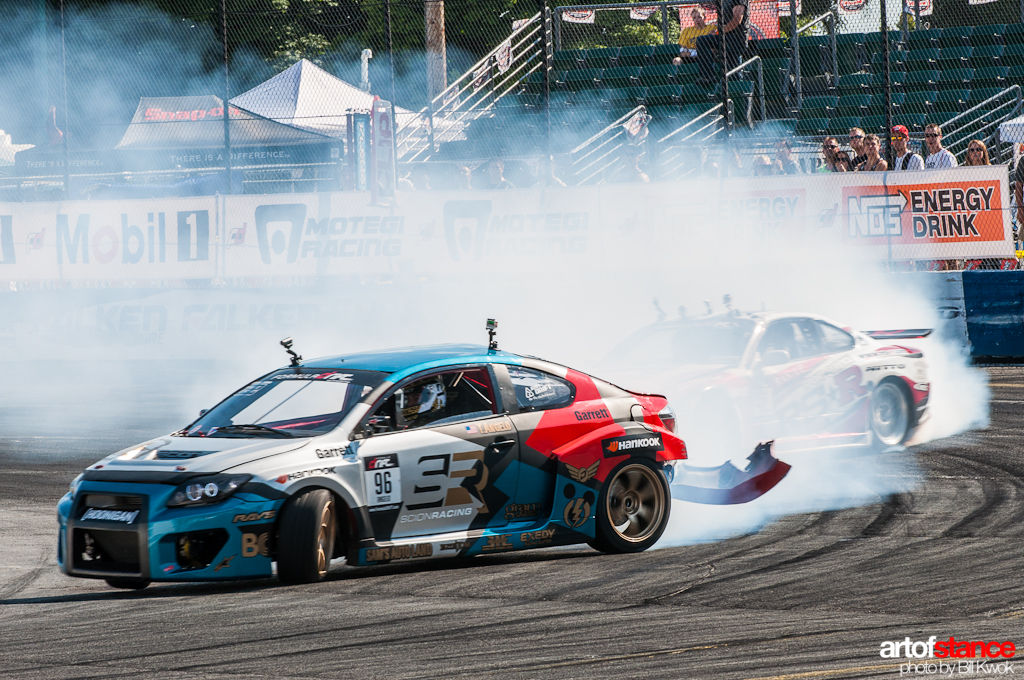 [/one_half_last]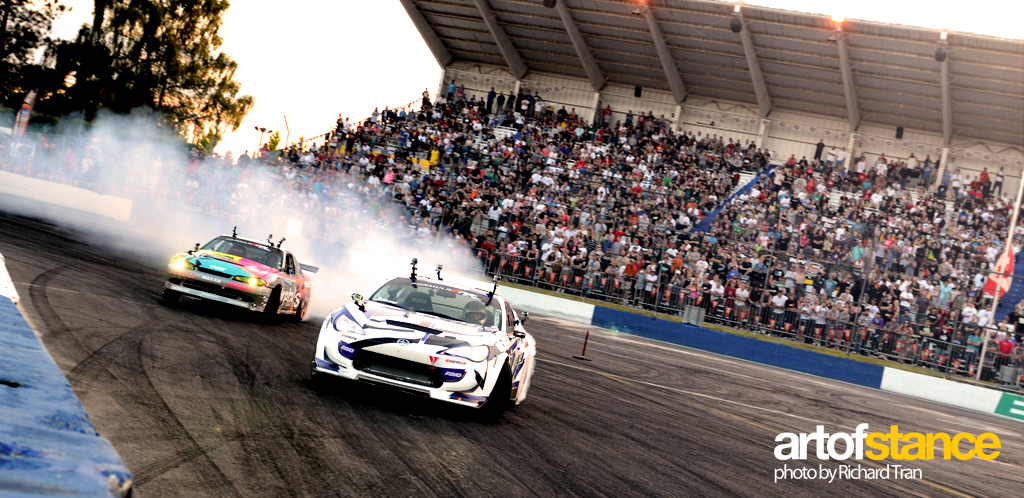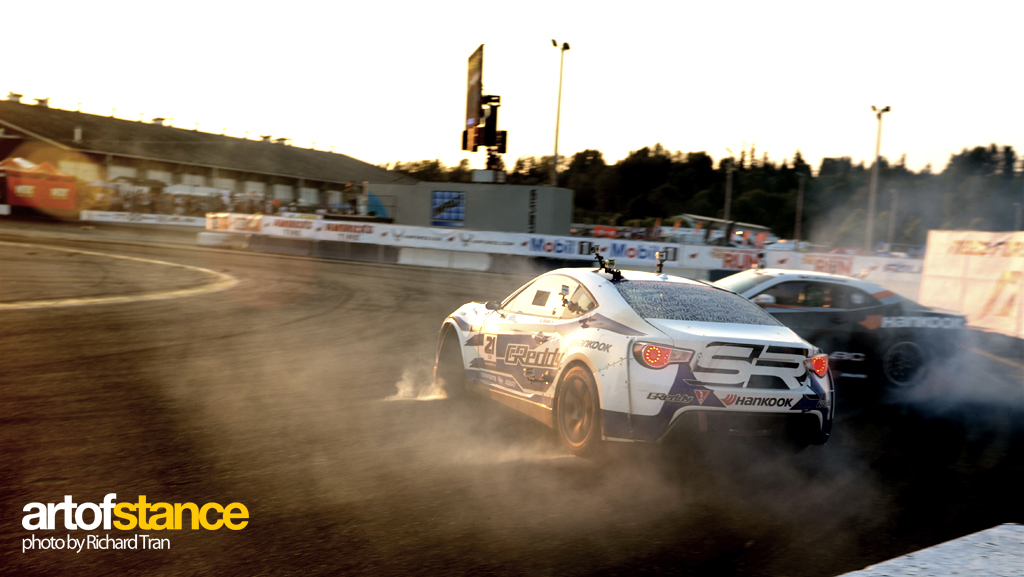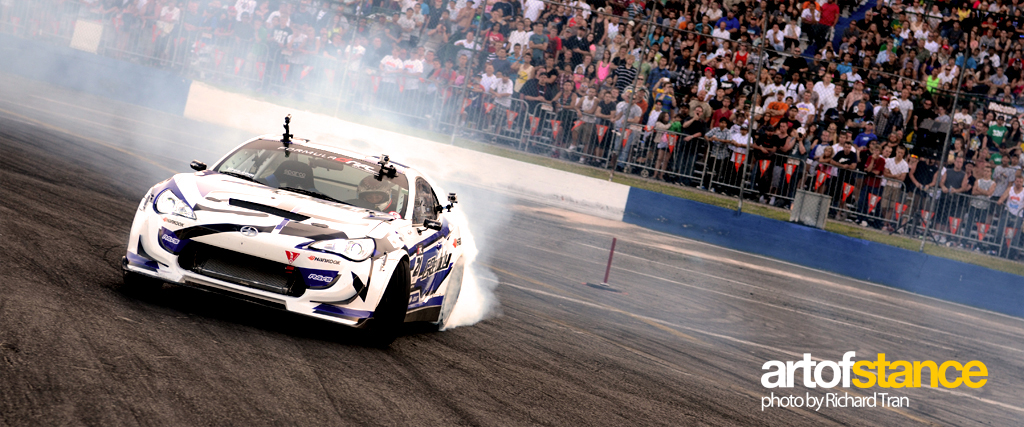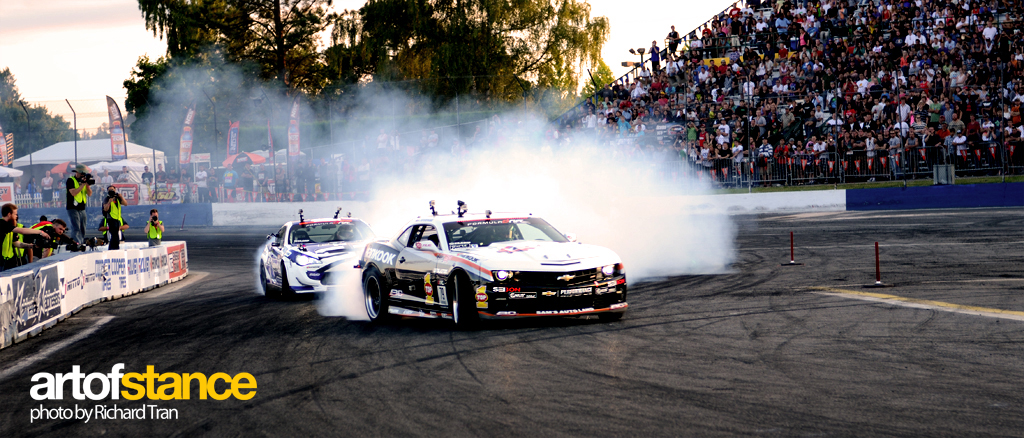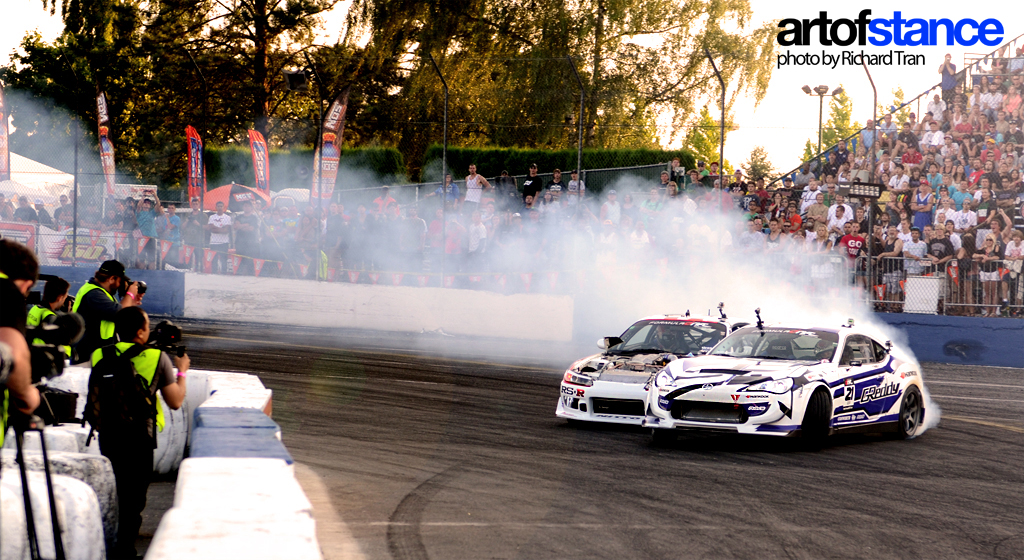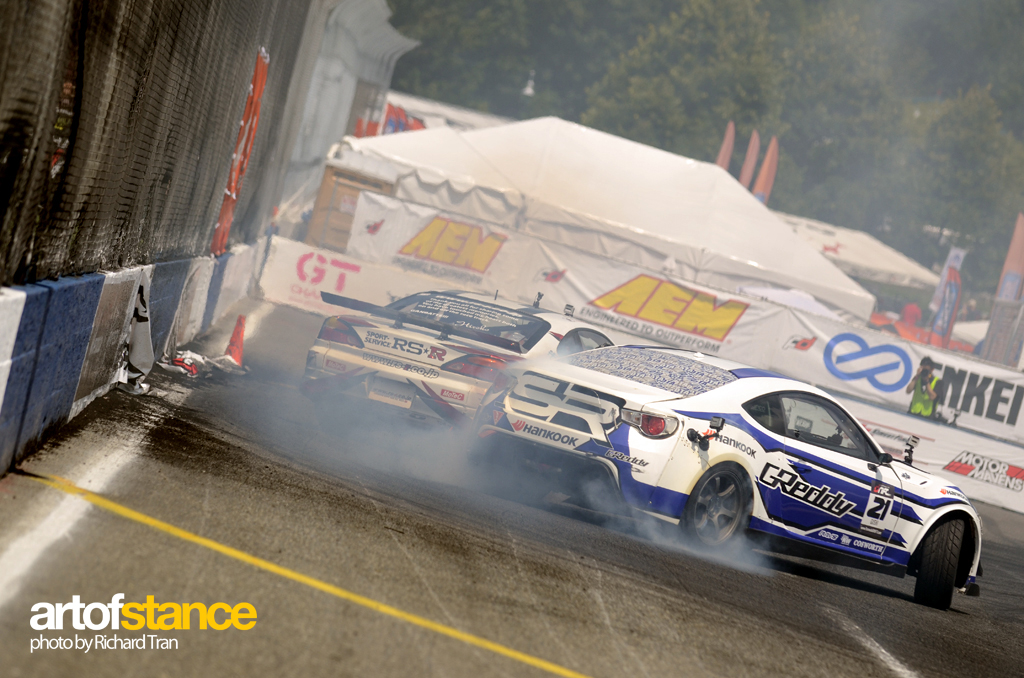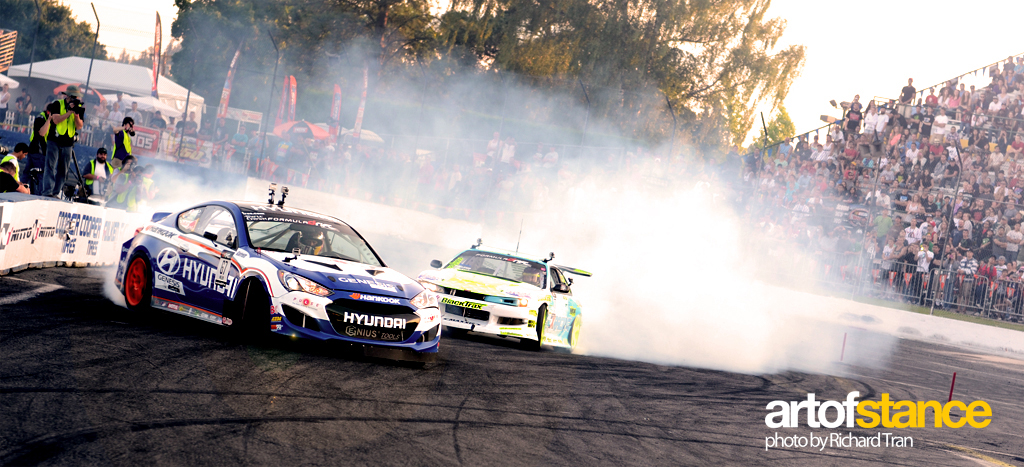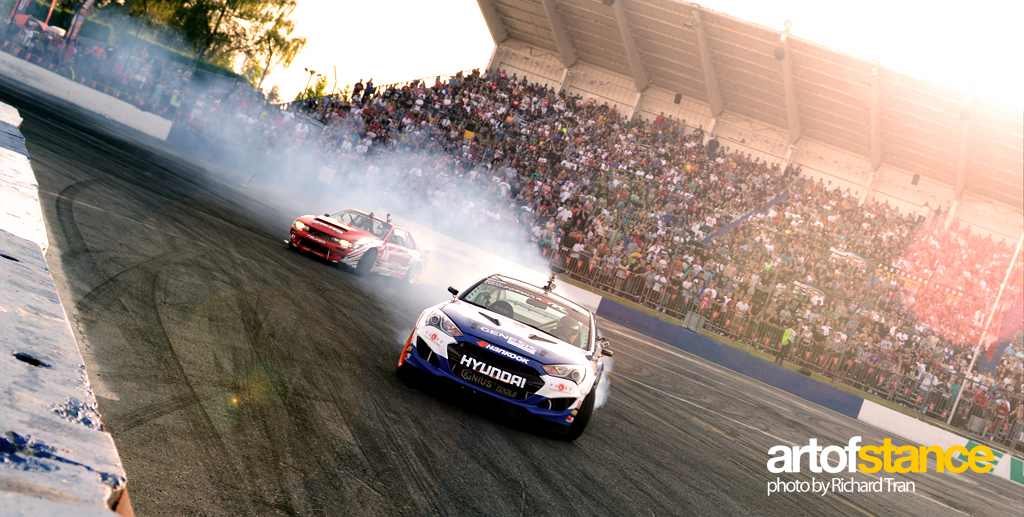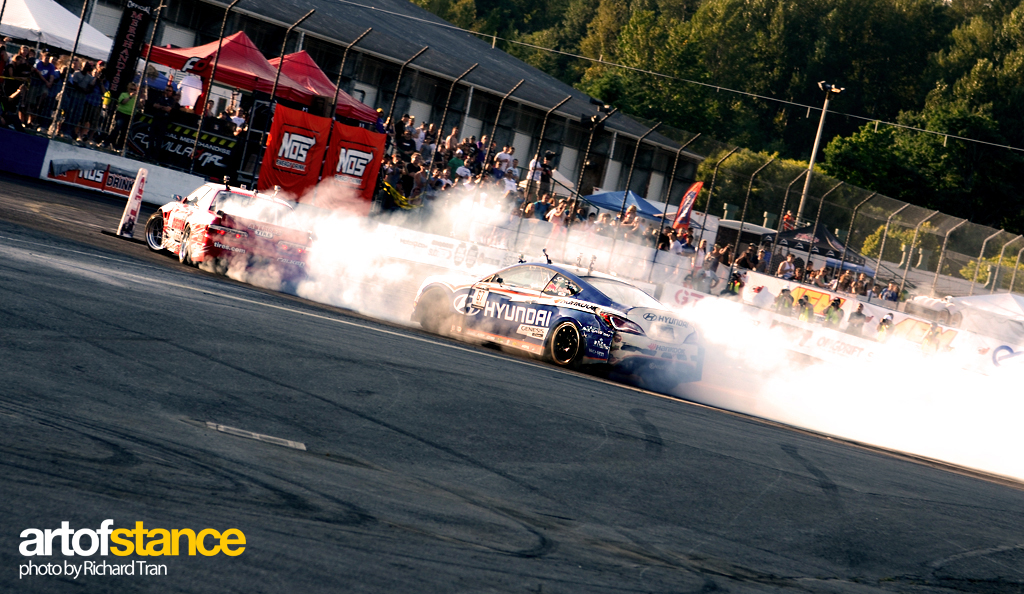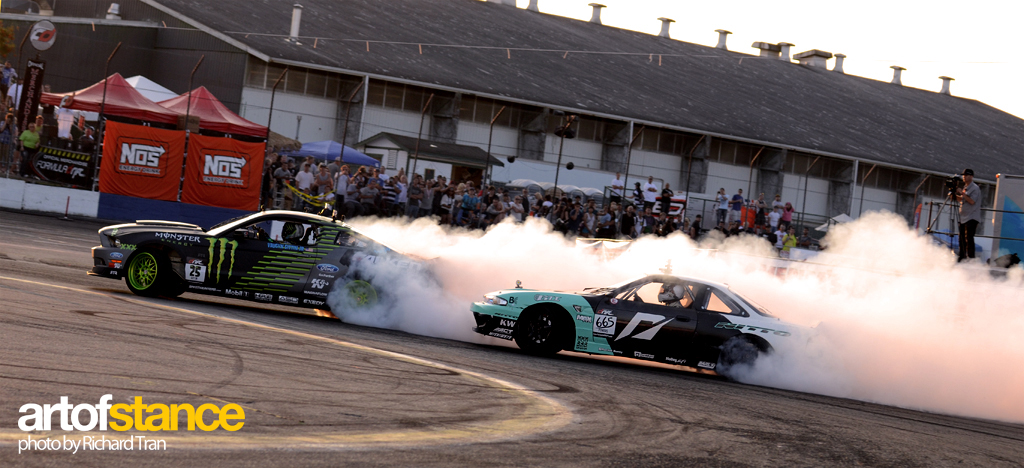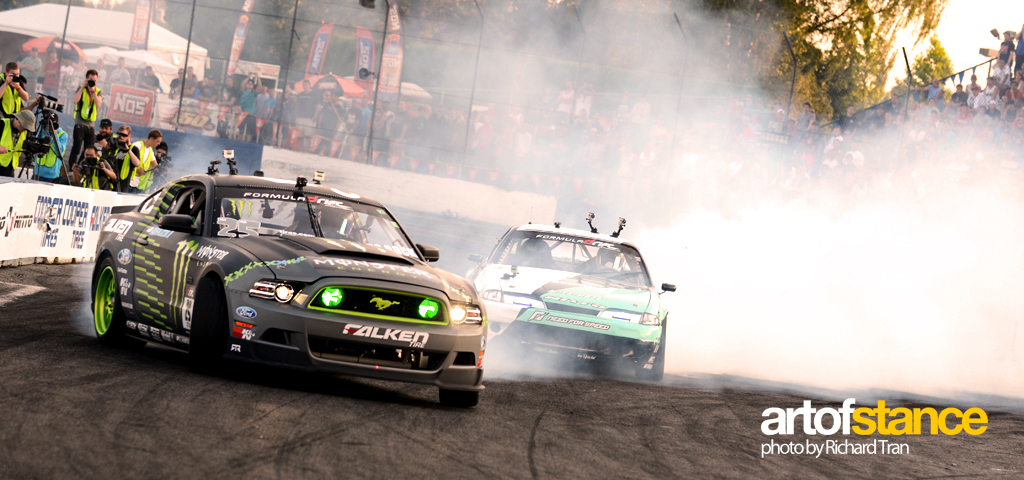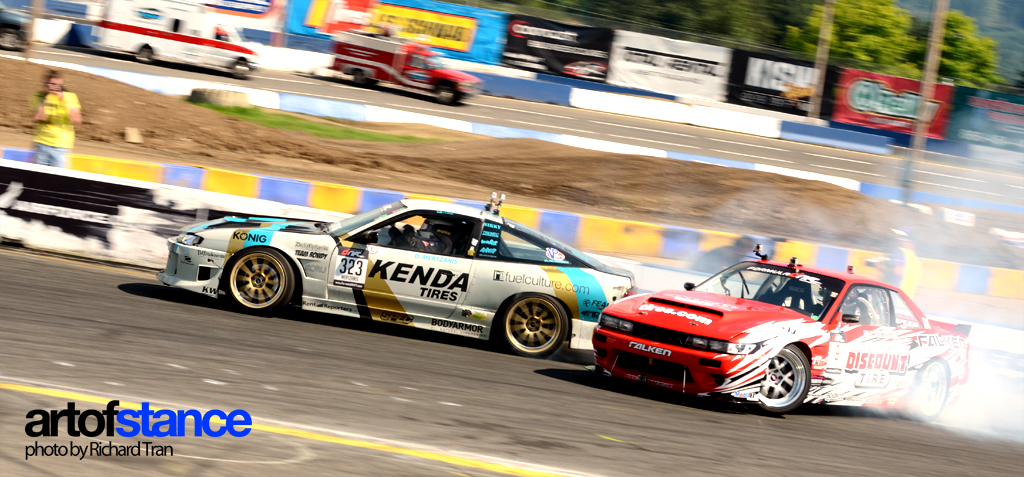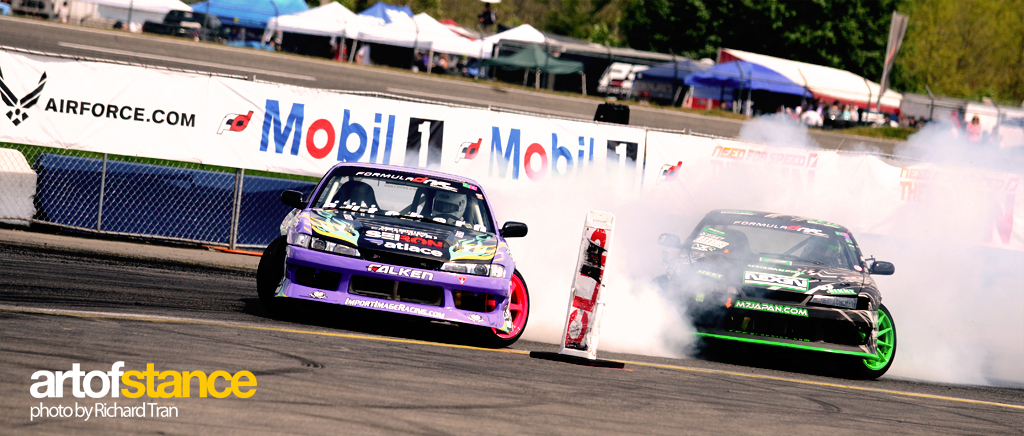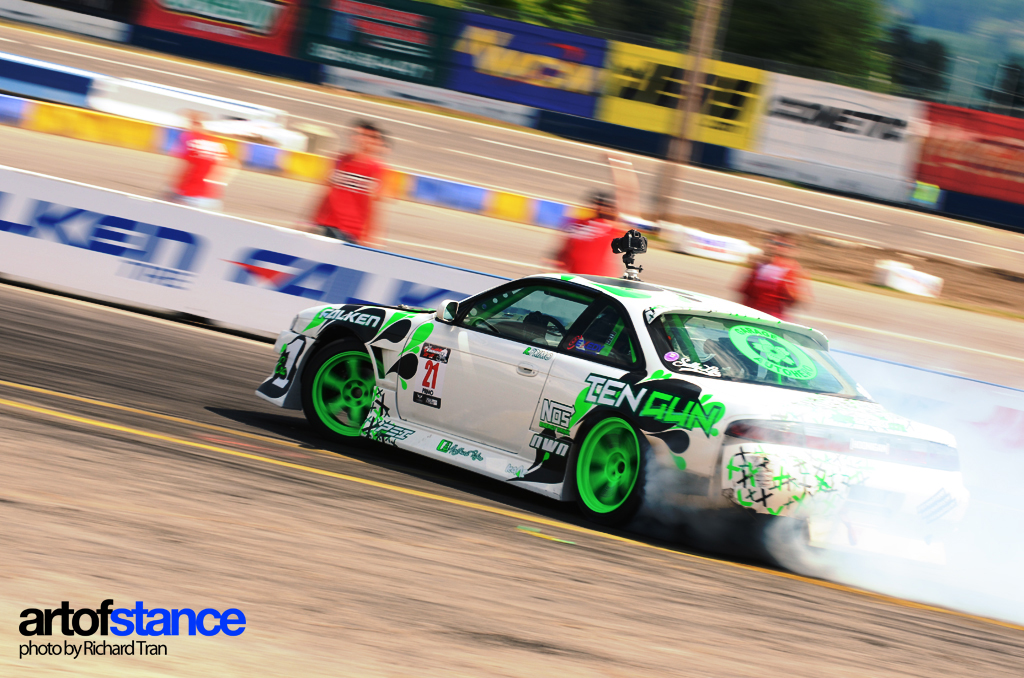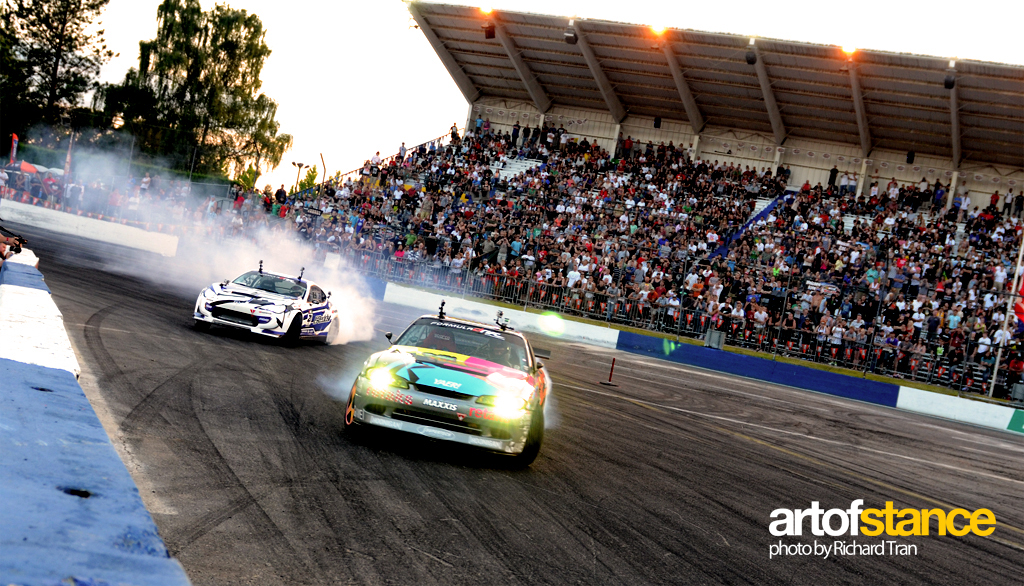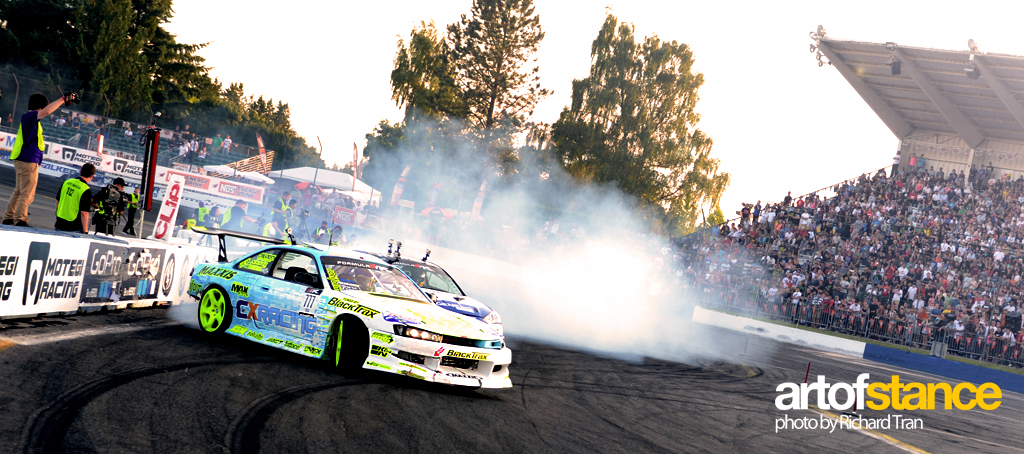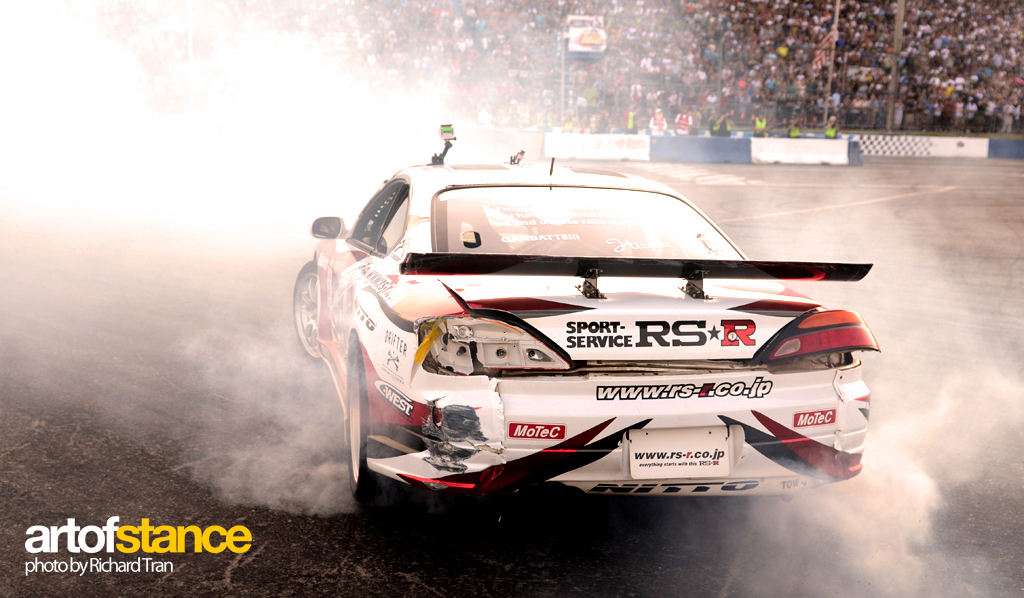 Some flying bumper action from Toshiki Yoshioka of Team RS-R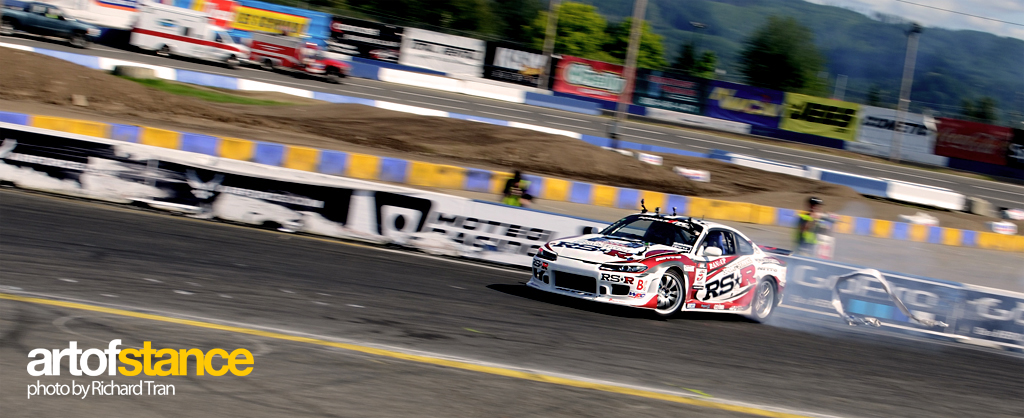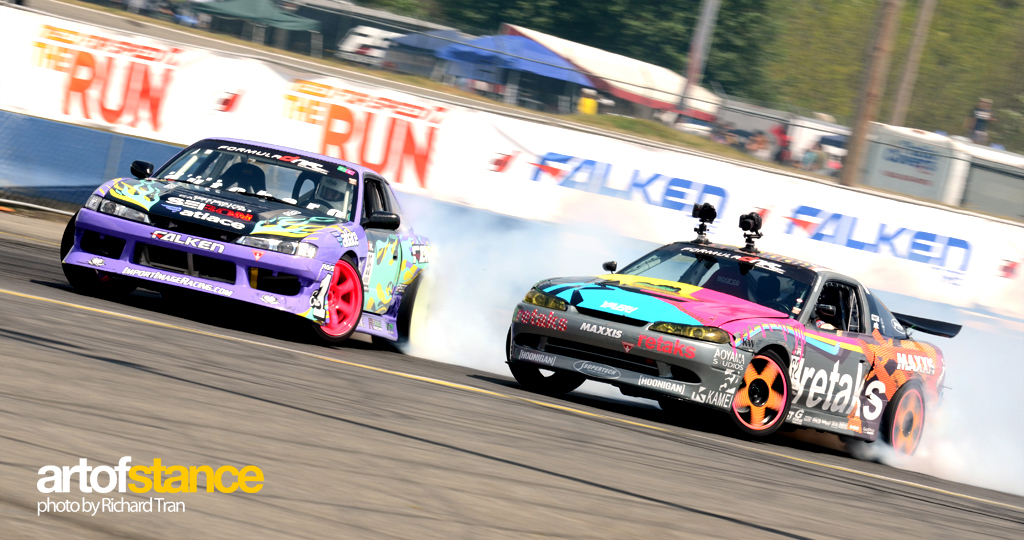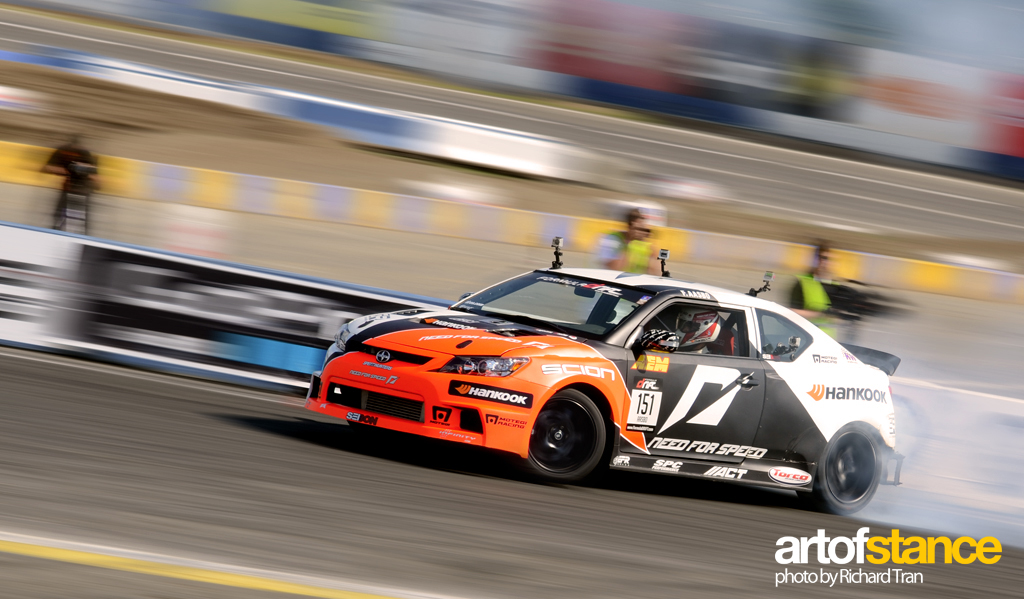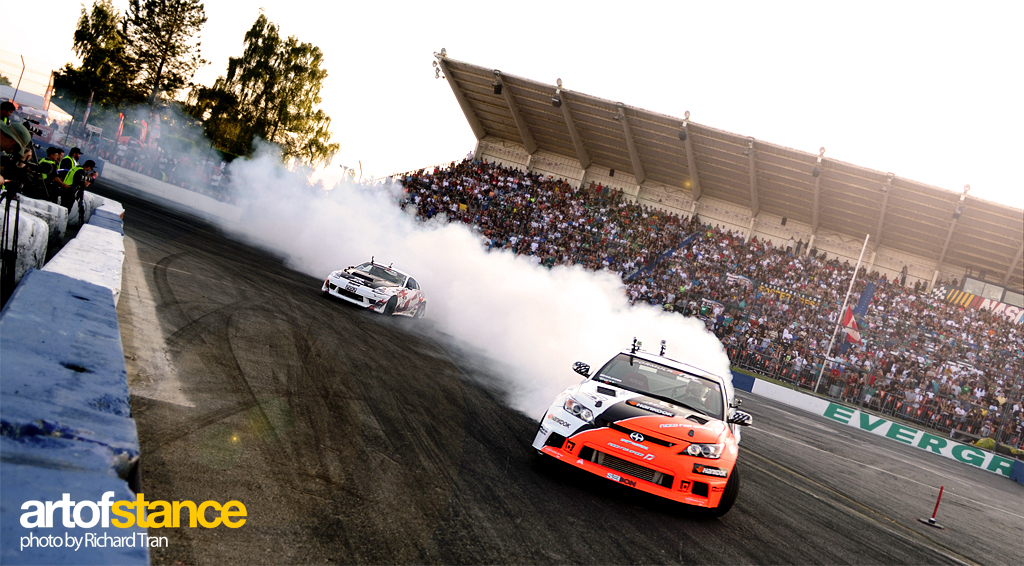 Rhys Millen lighting it up in his 2013 Hyundai Genesis Coupe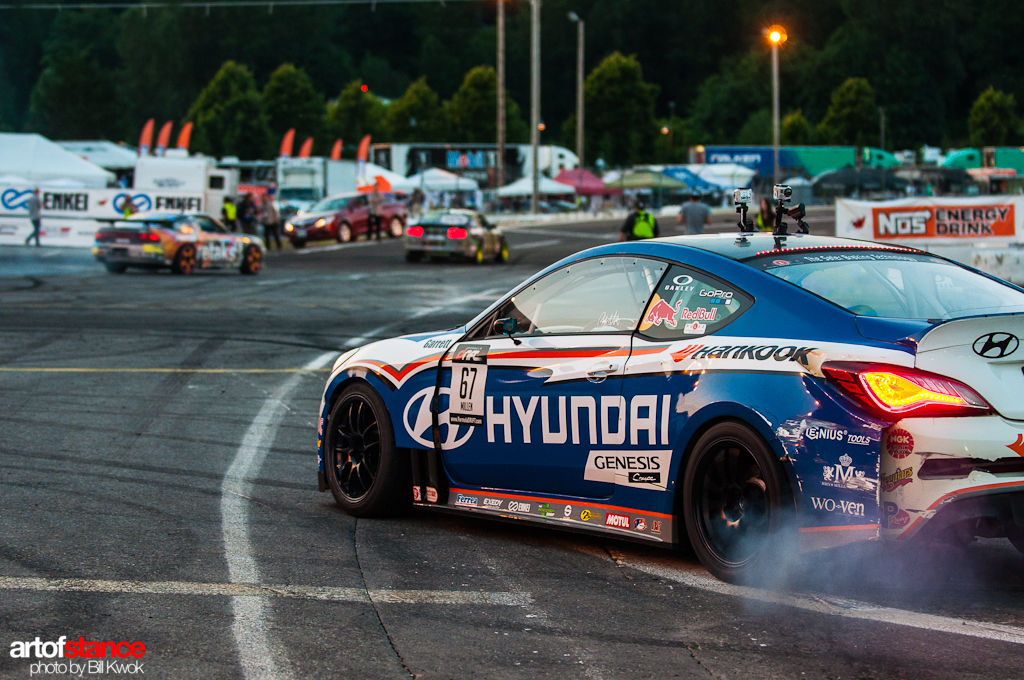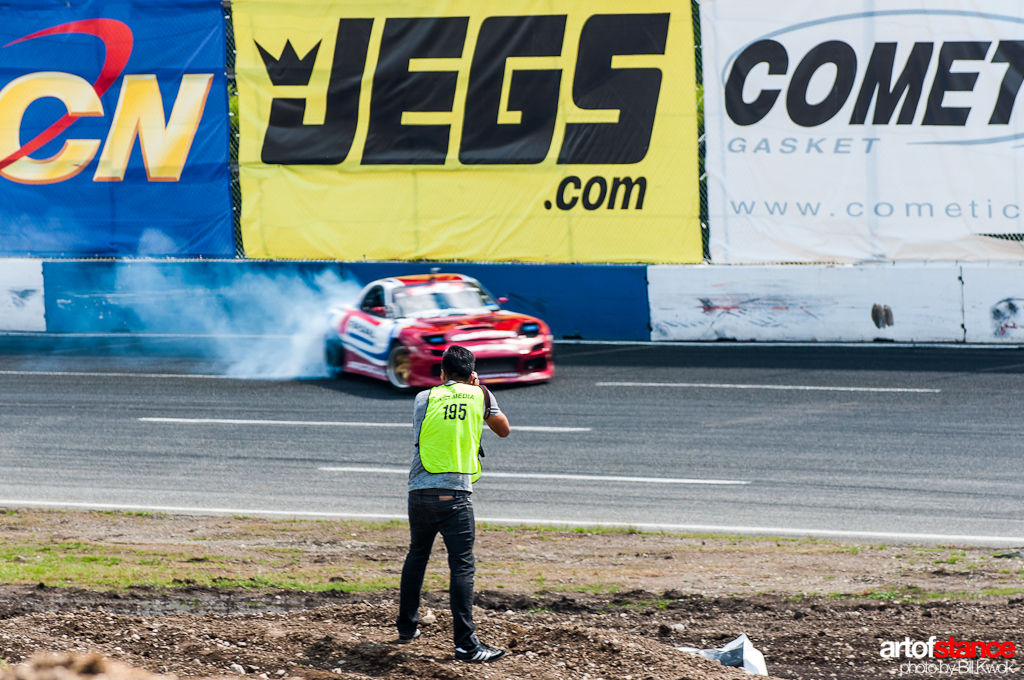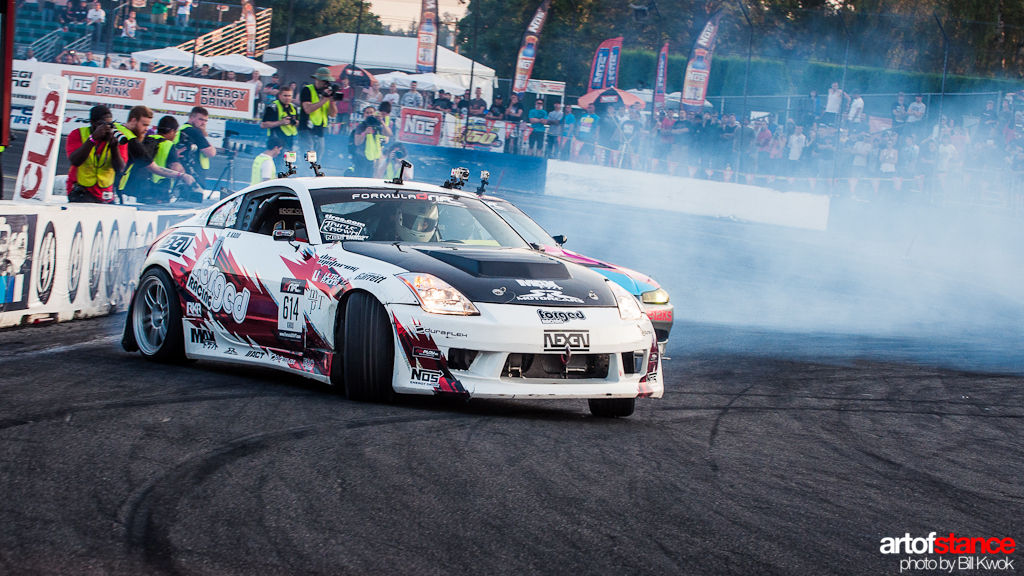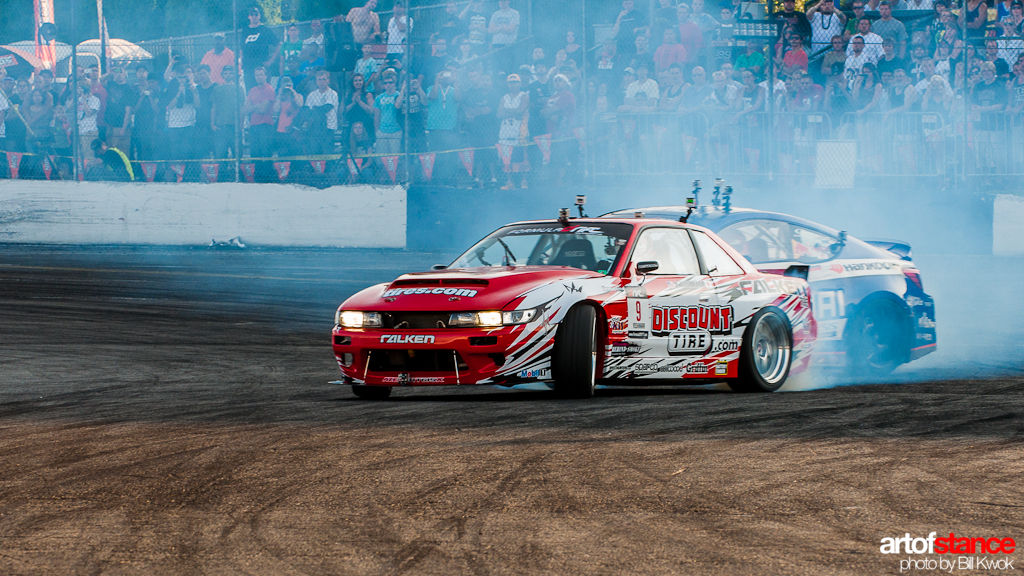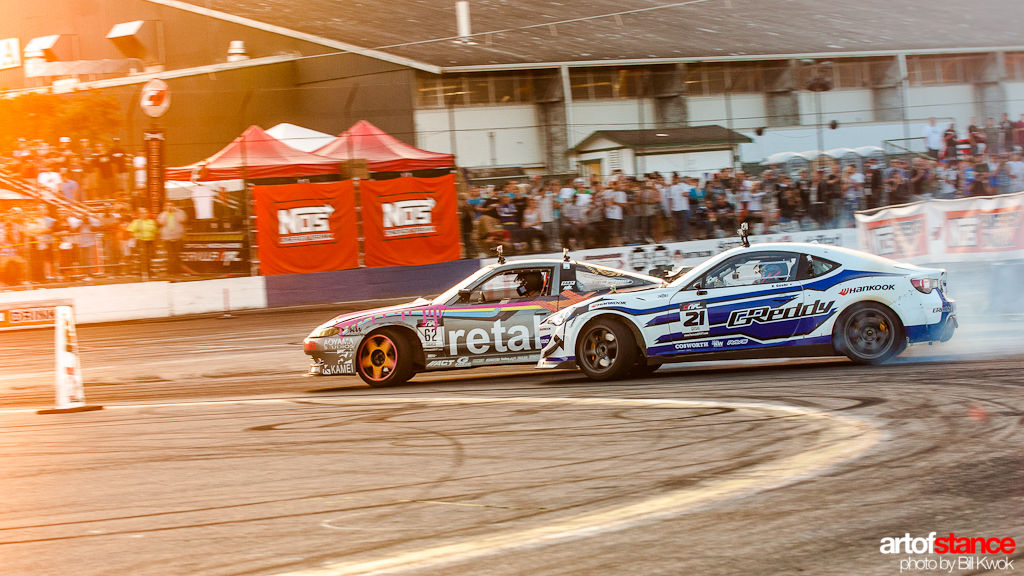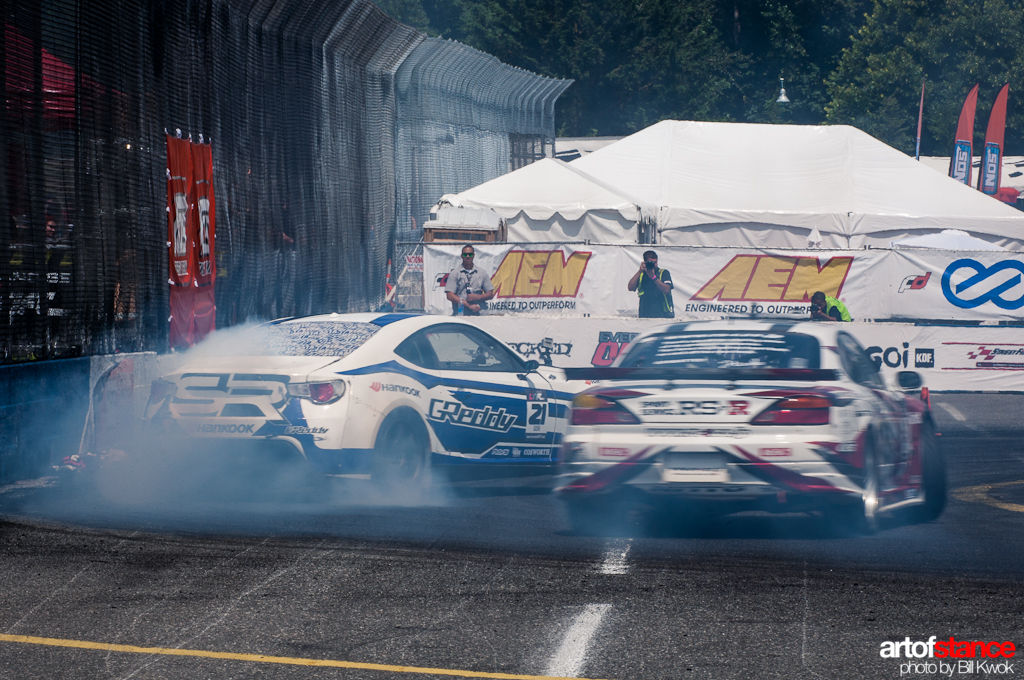 [one_half_last]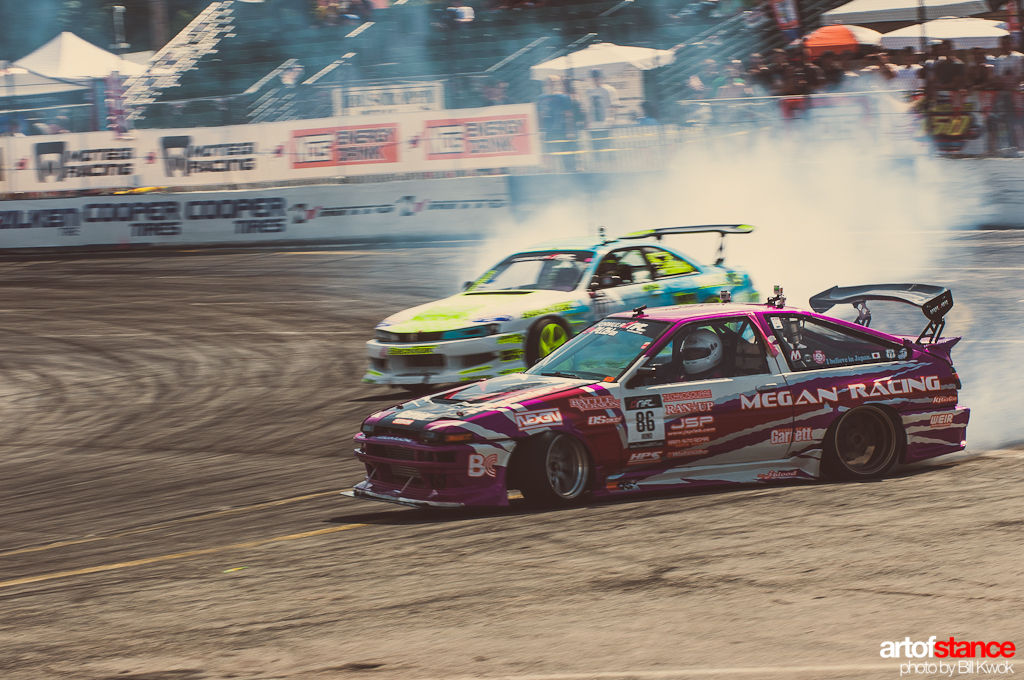 [/one_half_last]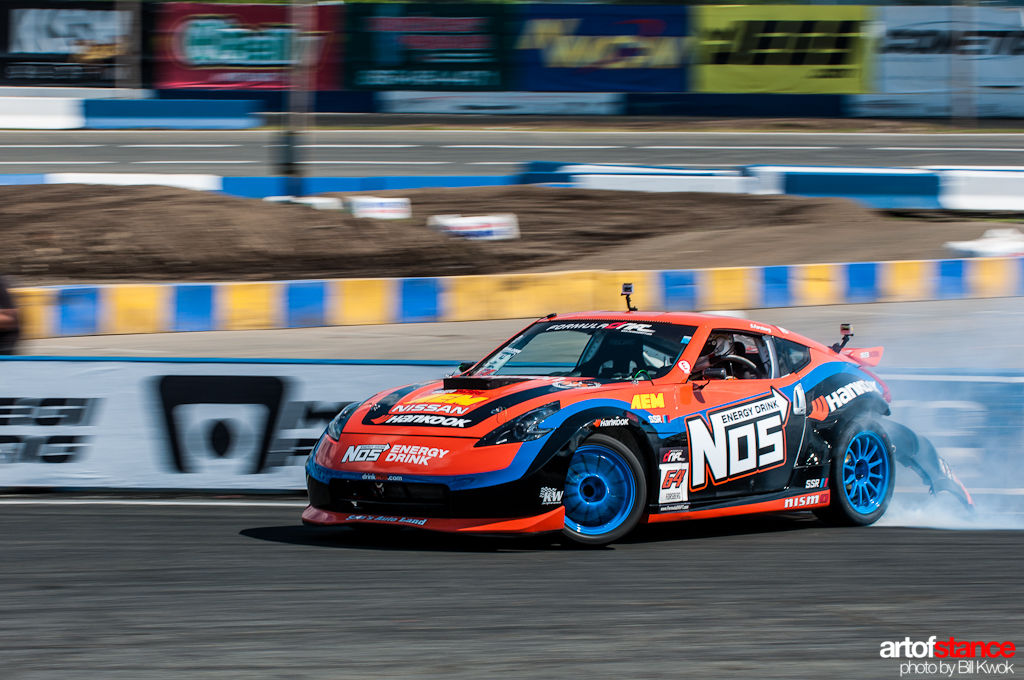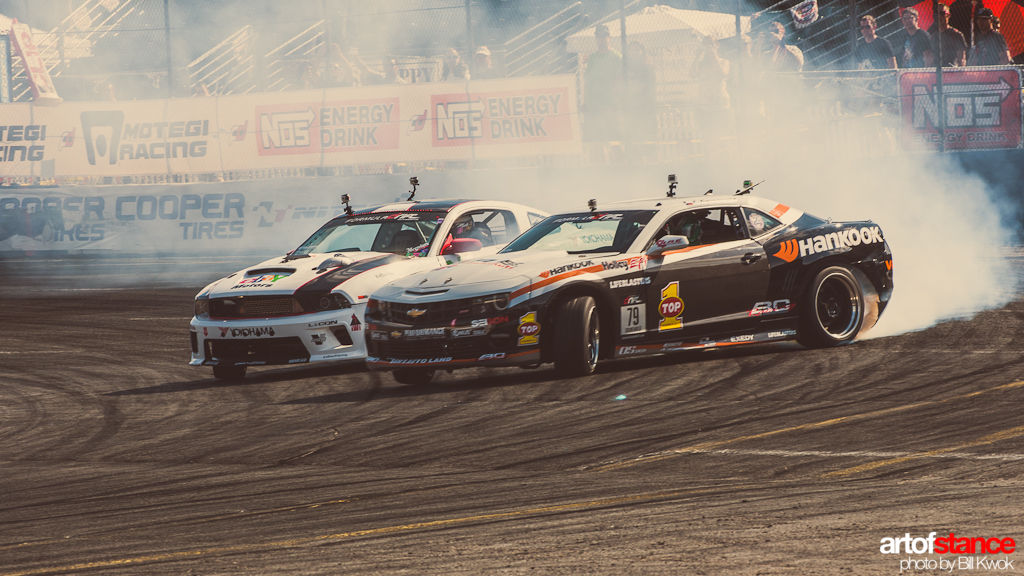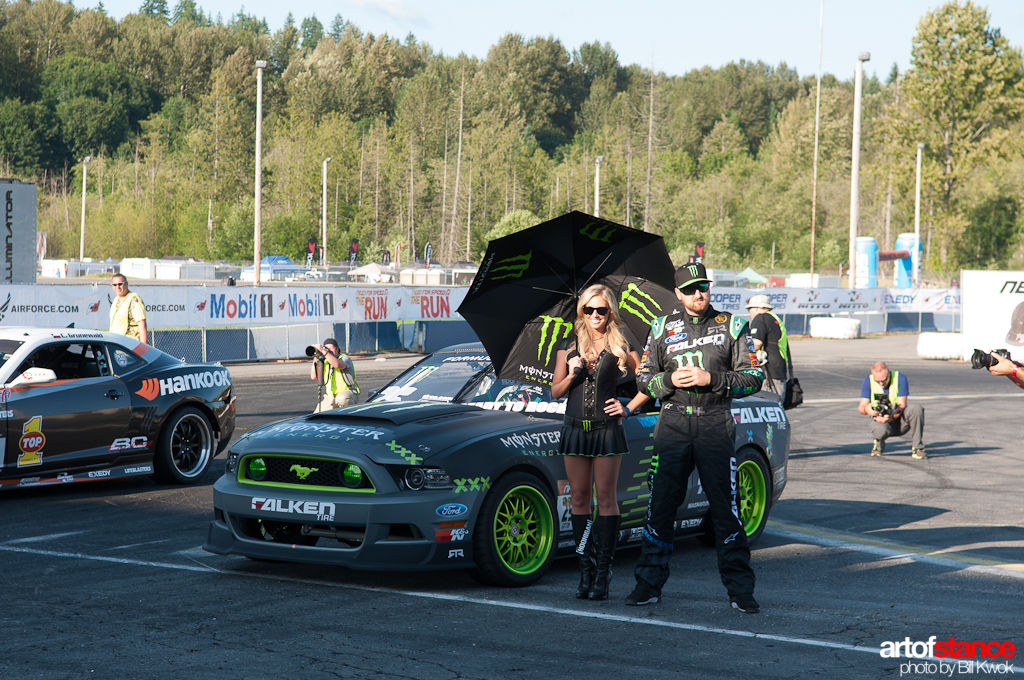 [one_half]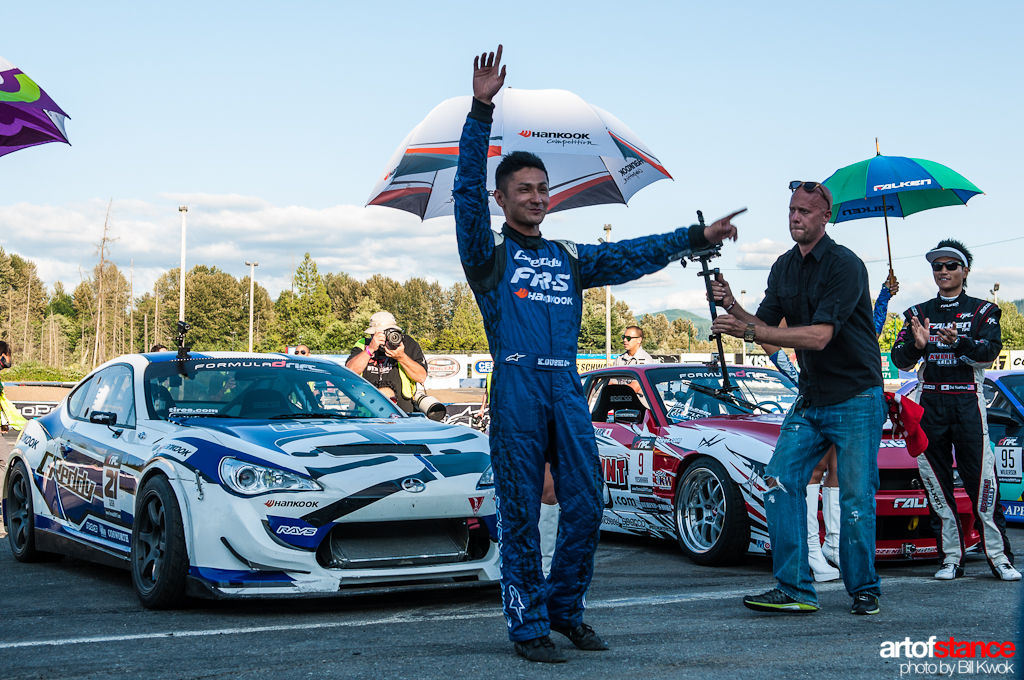 [/one_half]
[one_half_last]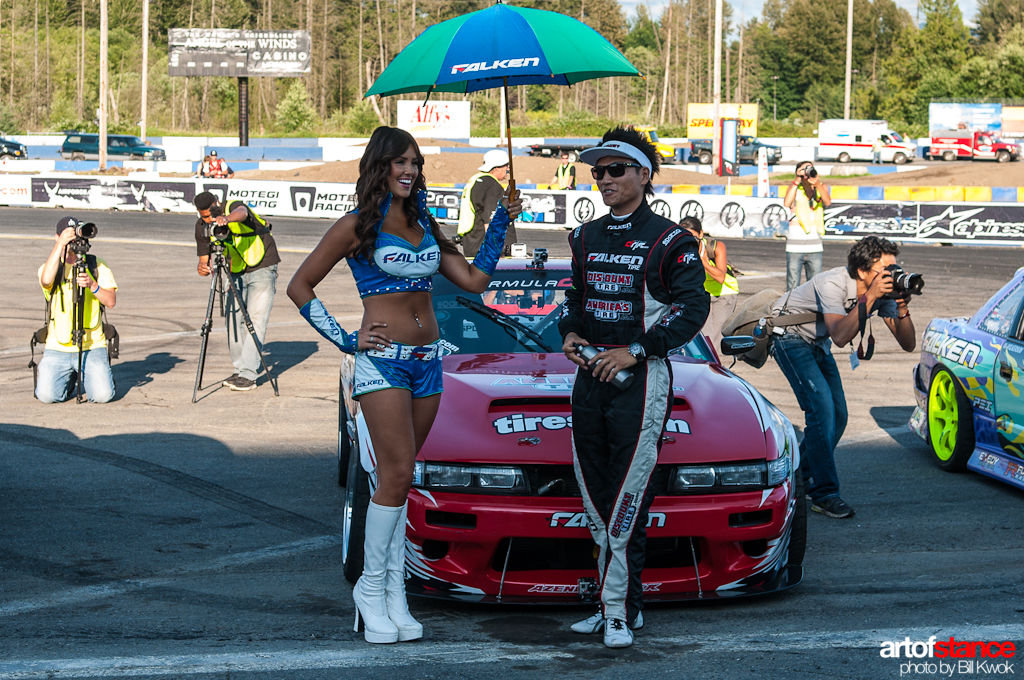 [/one_half_last]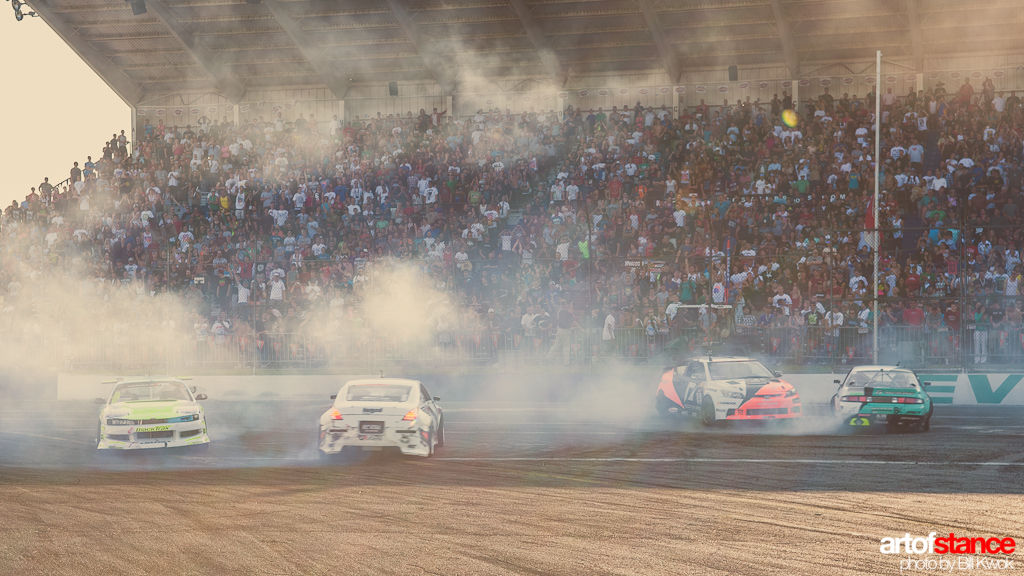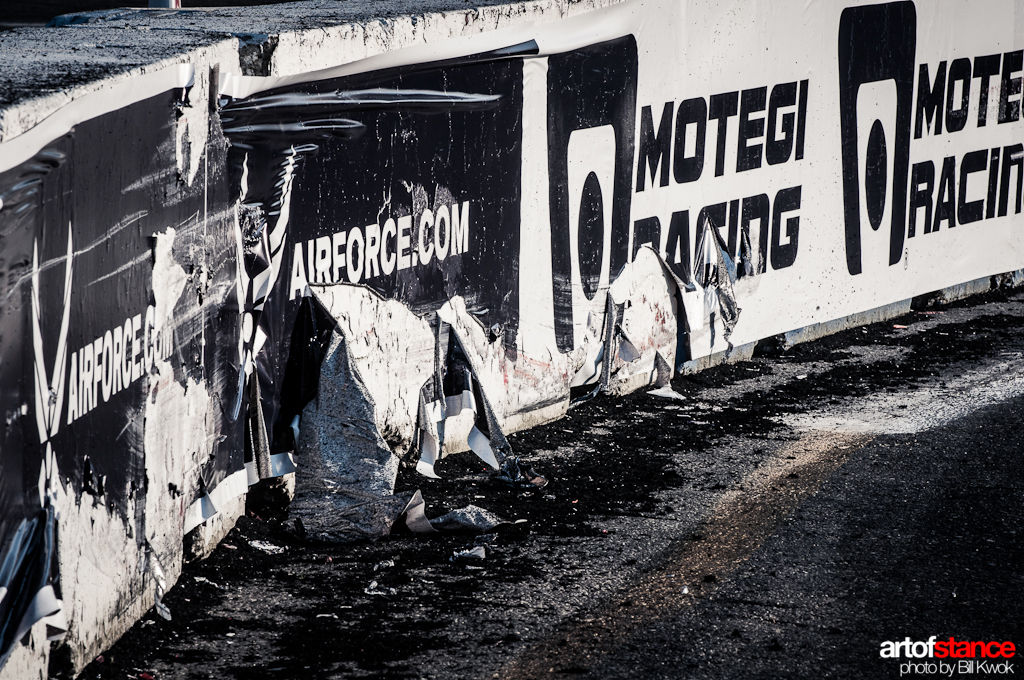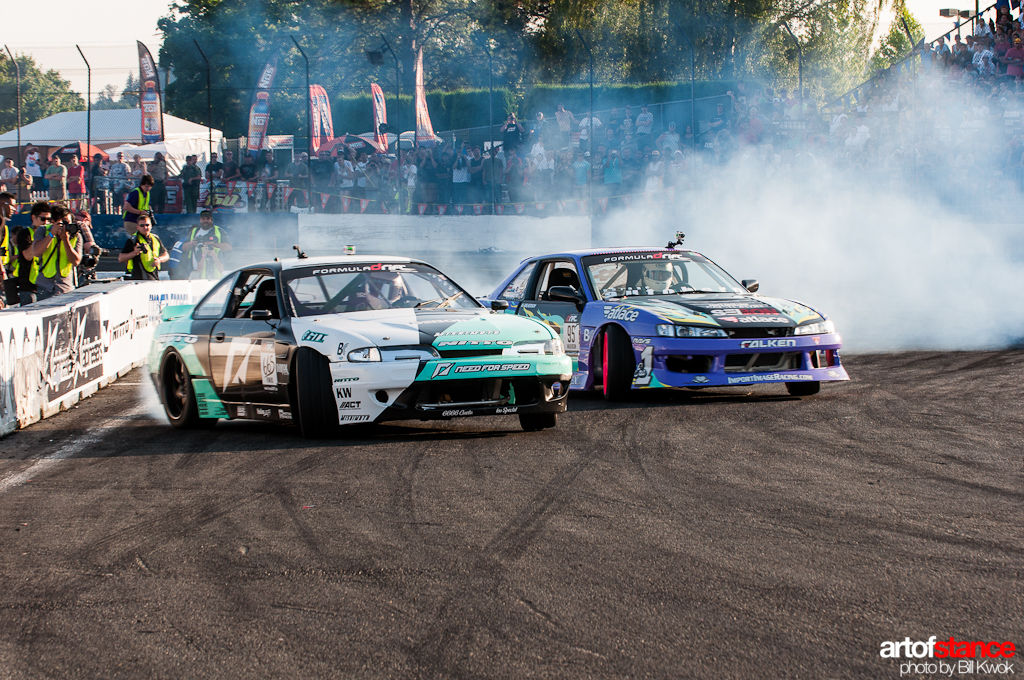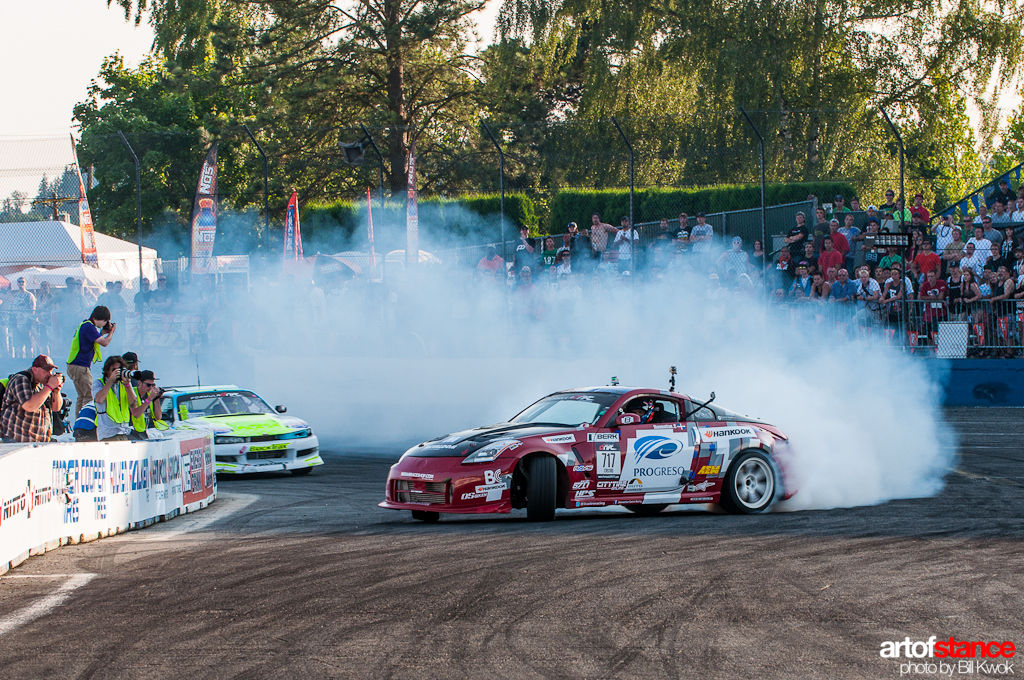 That's one way to cool the engine!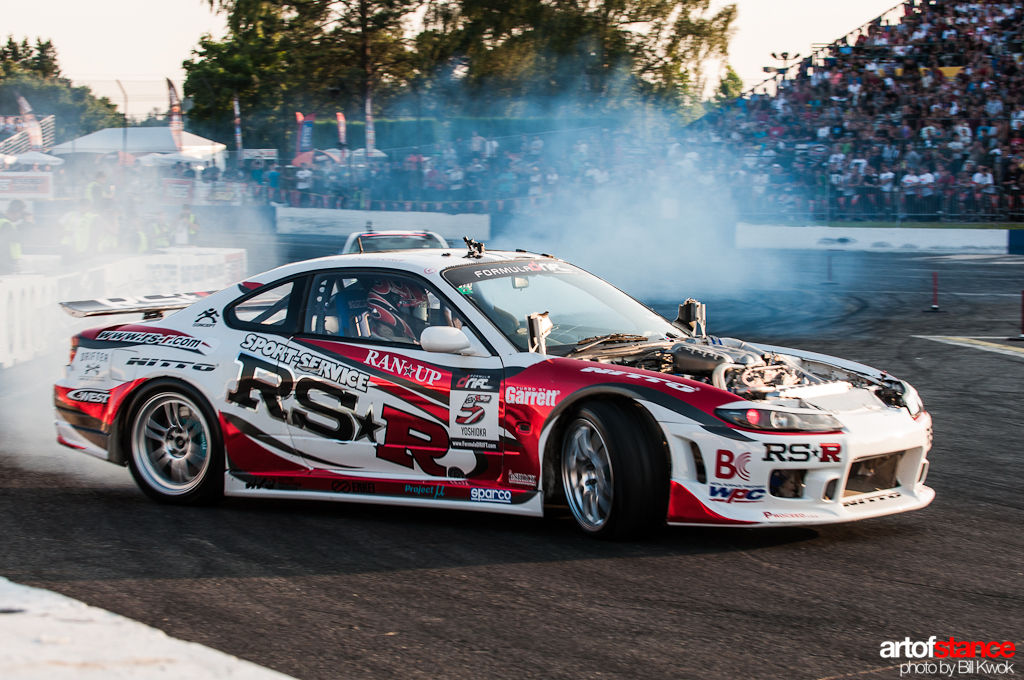 Daigo Saito gets close to the wall with Conrad Grunewald applying pressure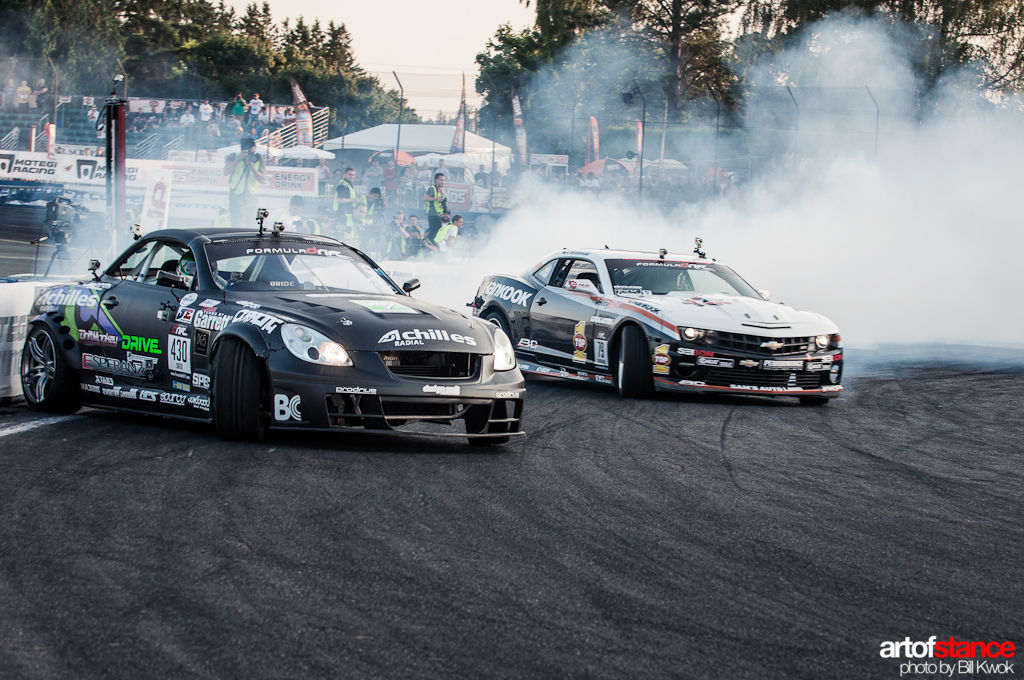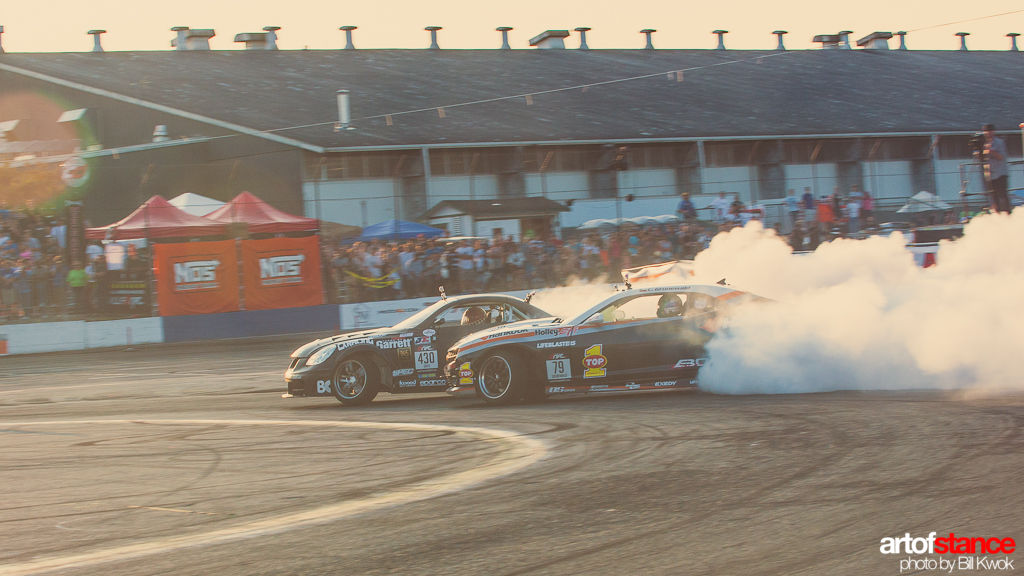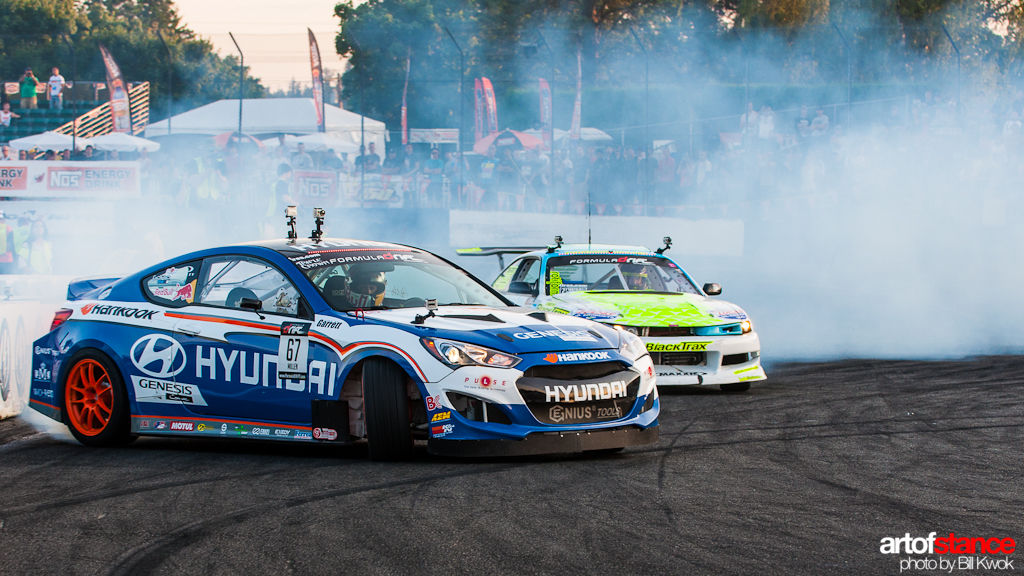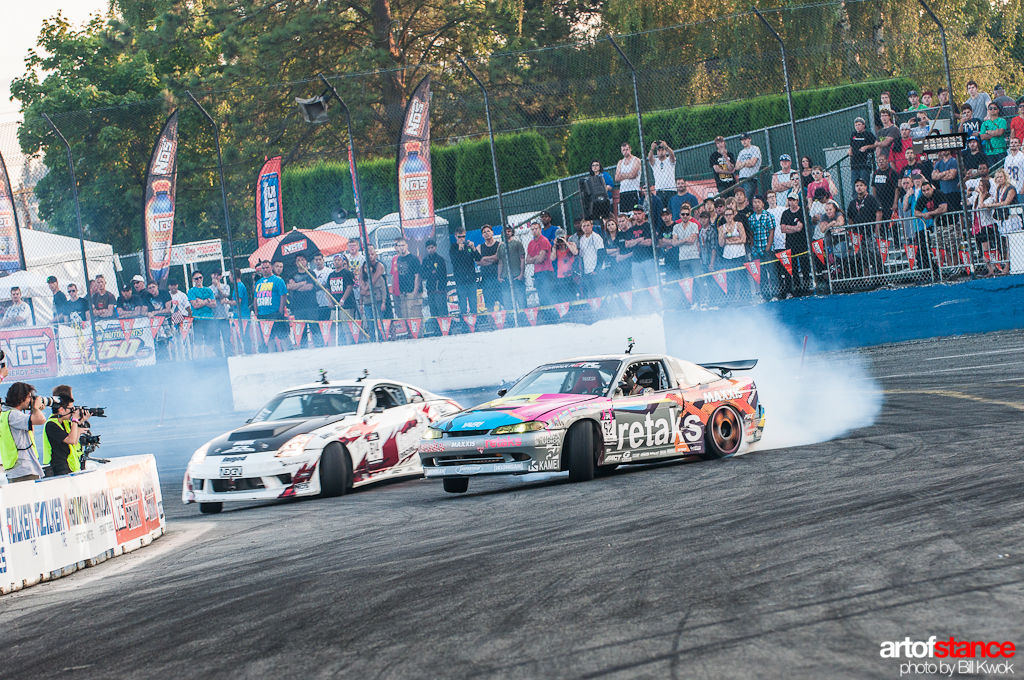 It was great to see a Scion FRS drifting around courtesy of Ken Gushi