A Visit to the Nürburgring
Our friend Stephanie had the chance to check out the Nürburgring last week. Here's a small collection of her photos during her trip. Thanks to Stephanie for letting us share her photos to our readers!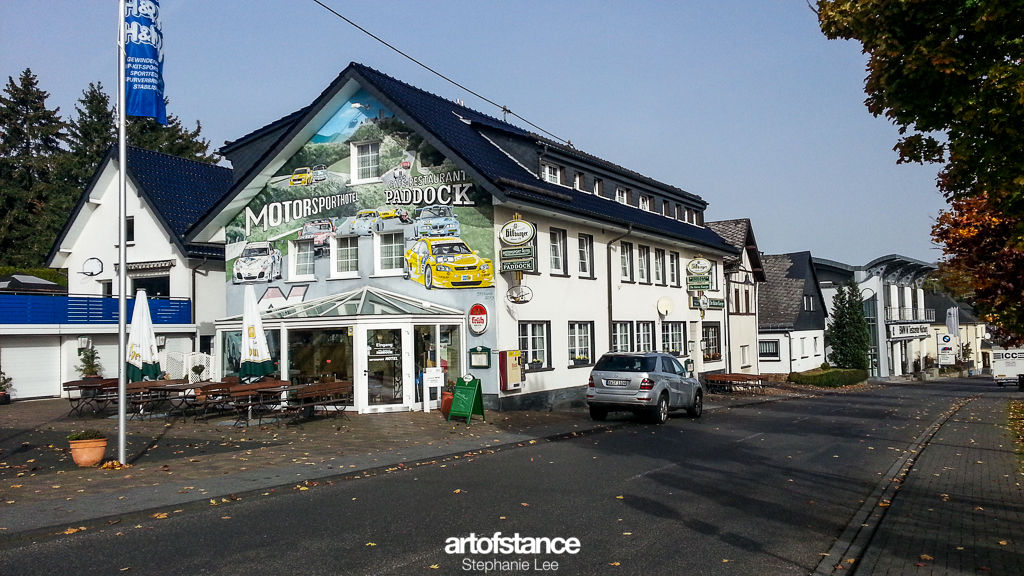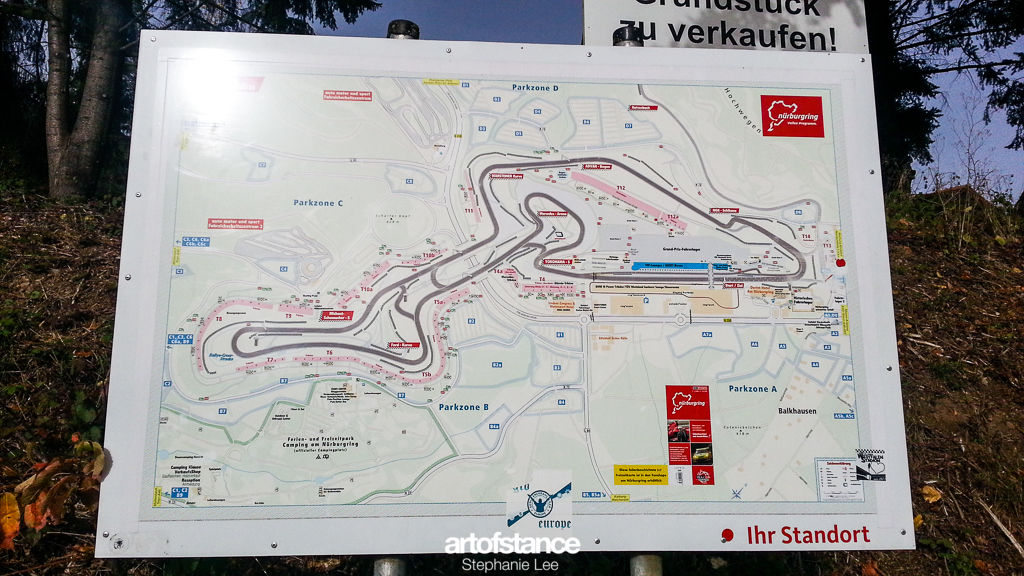 Map! These were all over the place and good thing too since I had no idea where I was.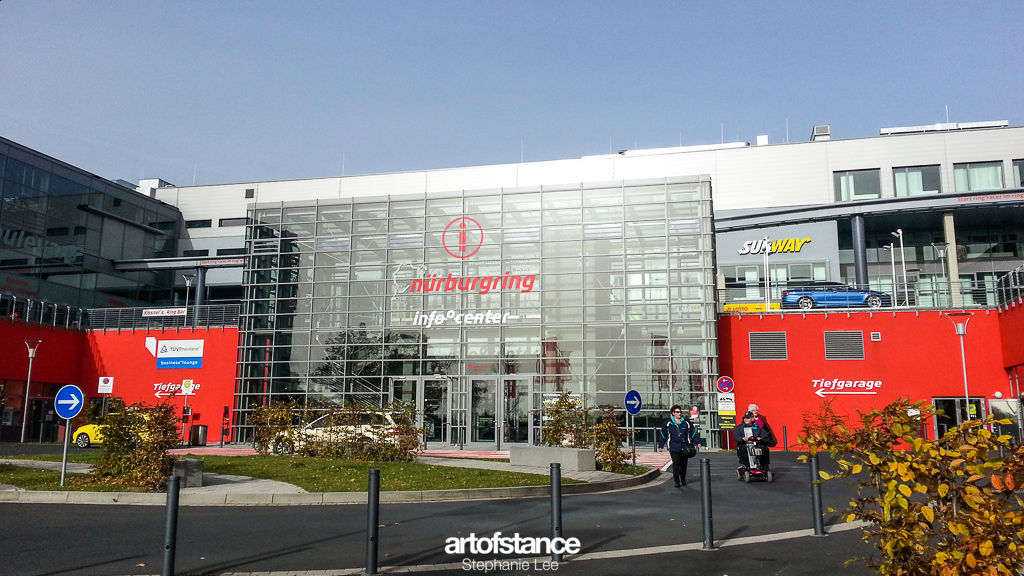 Look a subway! The into centre is between the ring boulevard and ringwerks.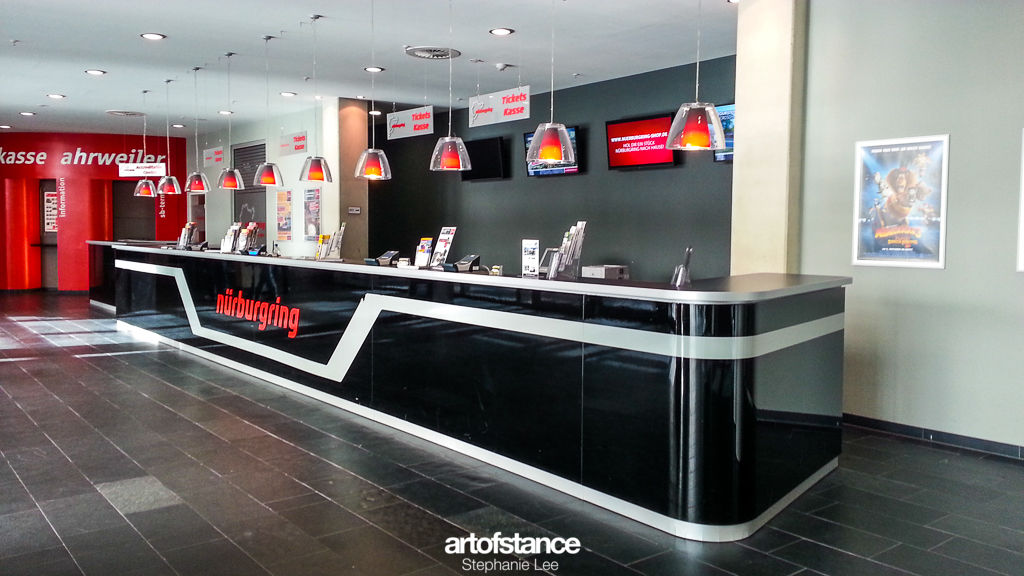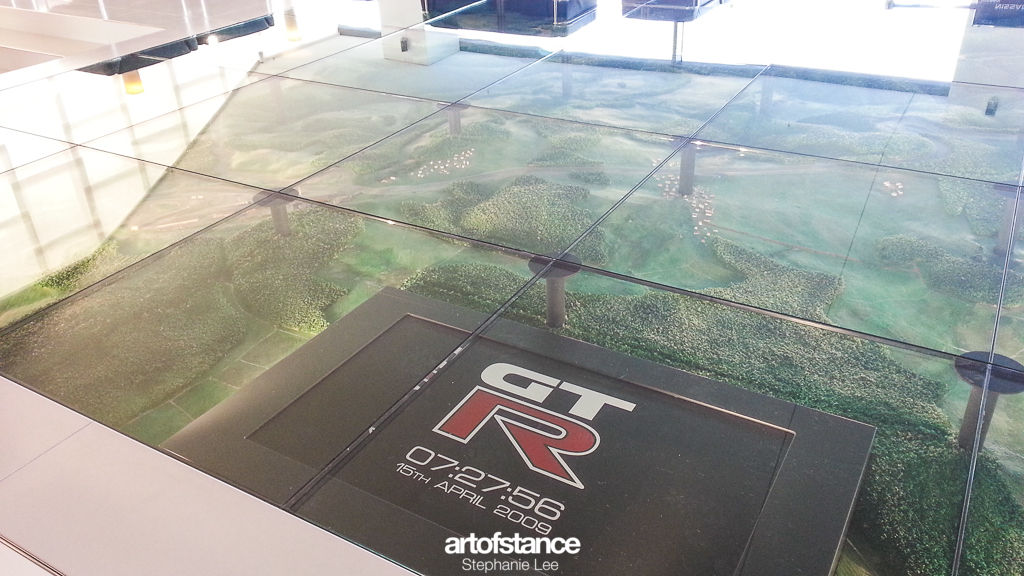 The Nissan shop had a model of the entire track. In the boulevard lots of manufactures had stores set up where you could buy their swag. Here they use commas where we would use a decimal point and use a decimal where we would use a comma. I was pretty confused by the super nice watch at Aston Martin that was only 144.xxx euros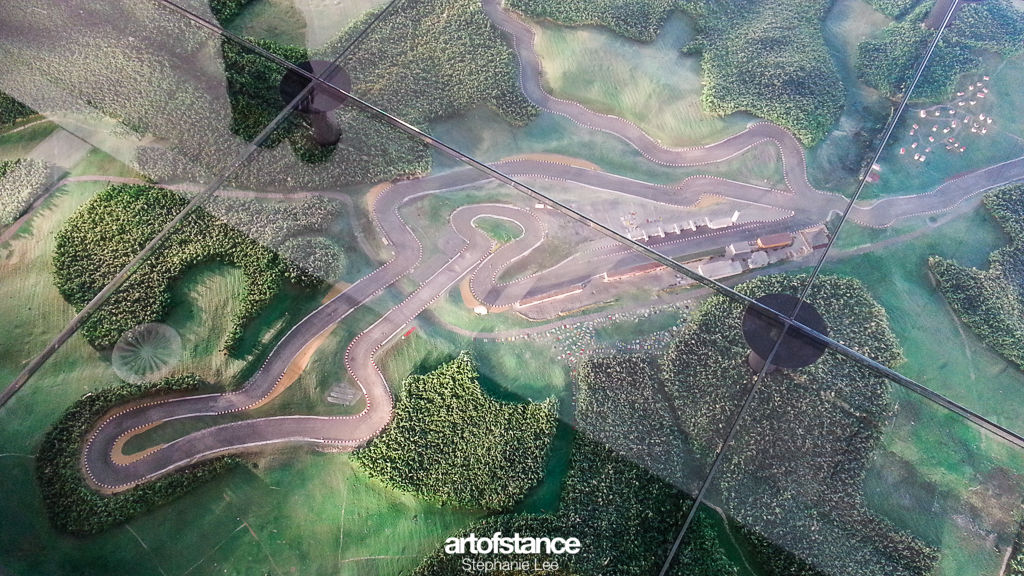 While I was there, some veteran was explaining to his friend how he should drive it using this model to point out sections. I wish I understood but it was all in German.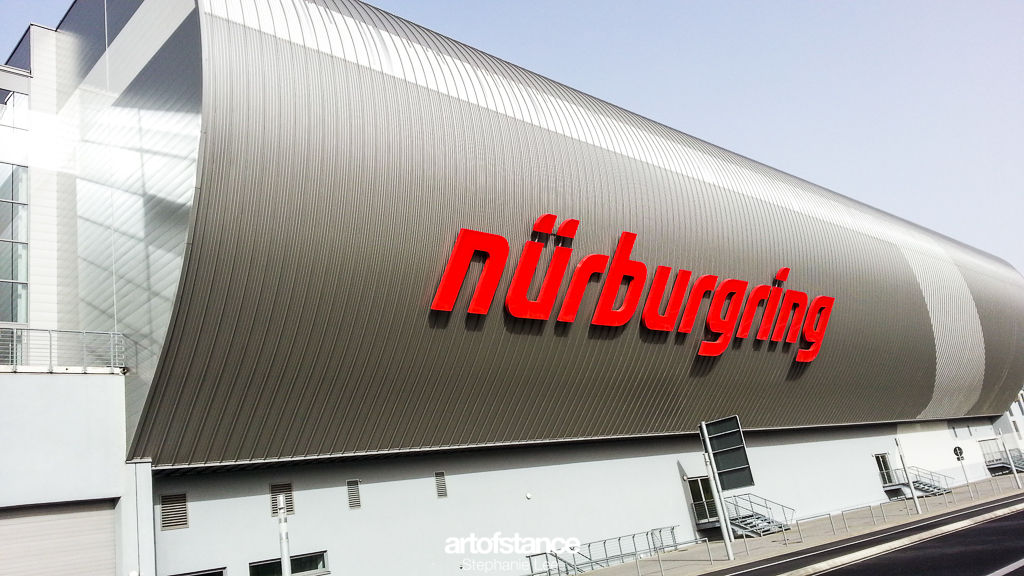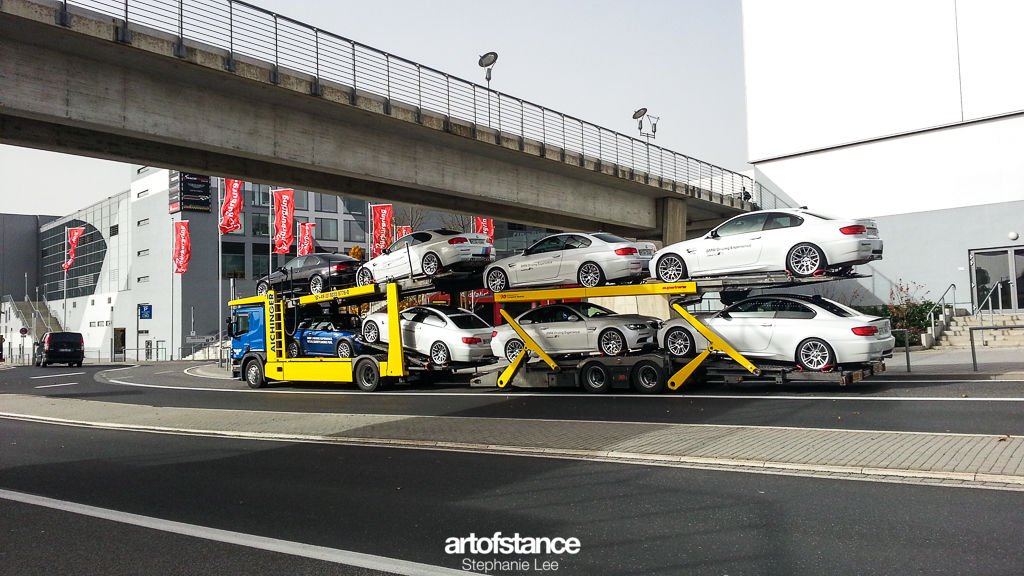 Saw a bunch of these out on the track. They're everywhere. I kept feeling like I was getting lapped (or was I!?) because they all looked the same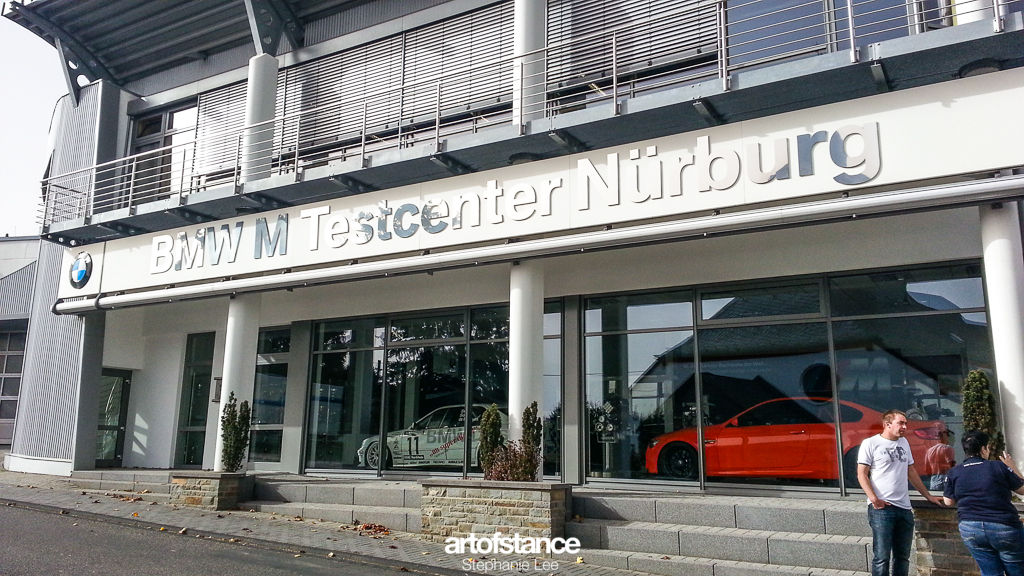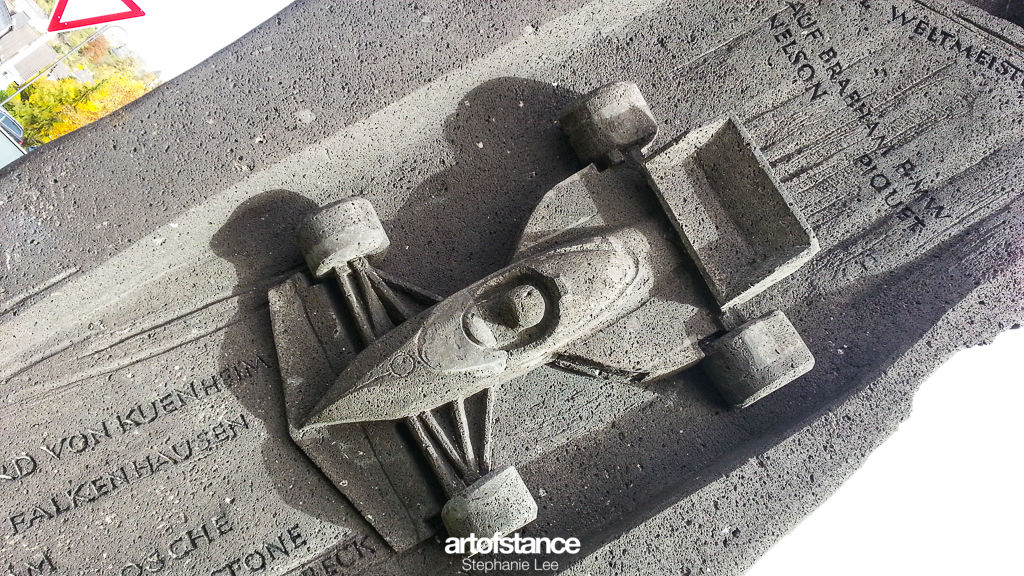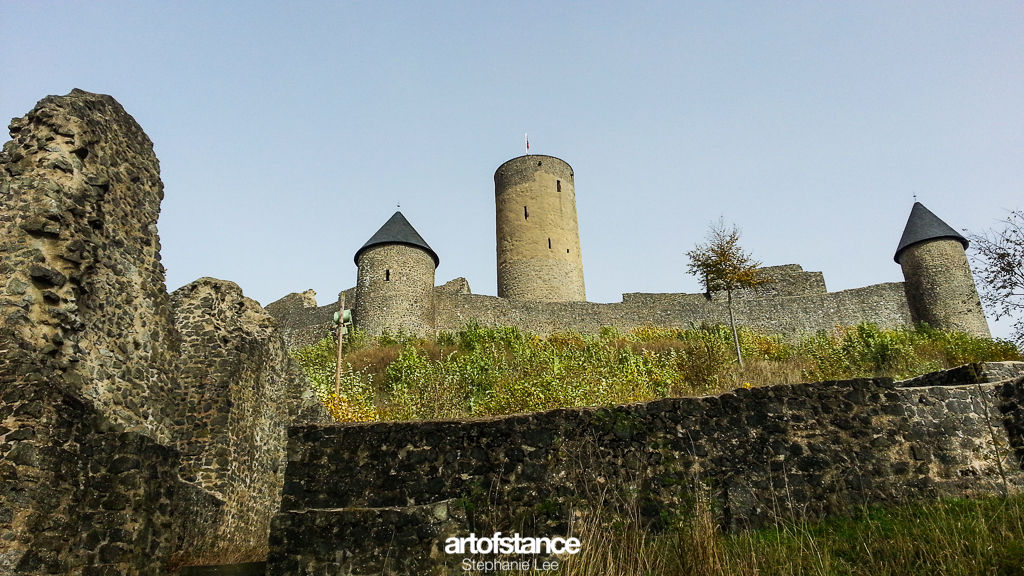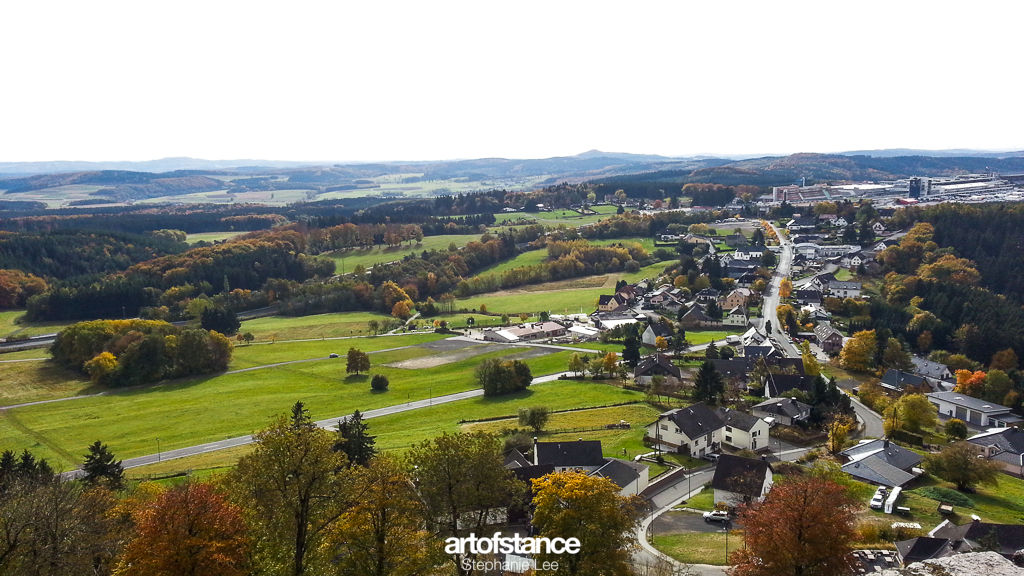 View from the castle. When I got here, there was a nice guy who was taking photos with his dslr and had rode his motorcycle over from one of the nearby towns. His advice? Start slow and just drive however fast you're comfortable with =)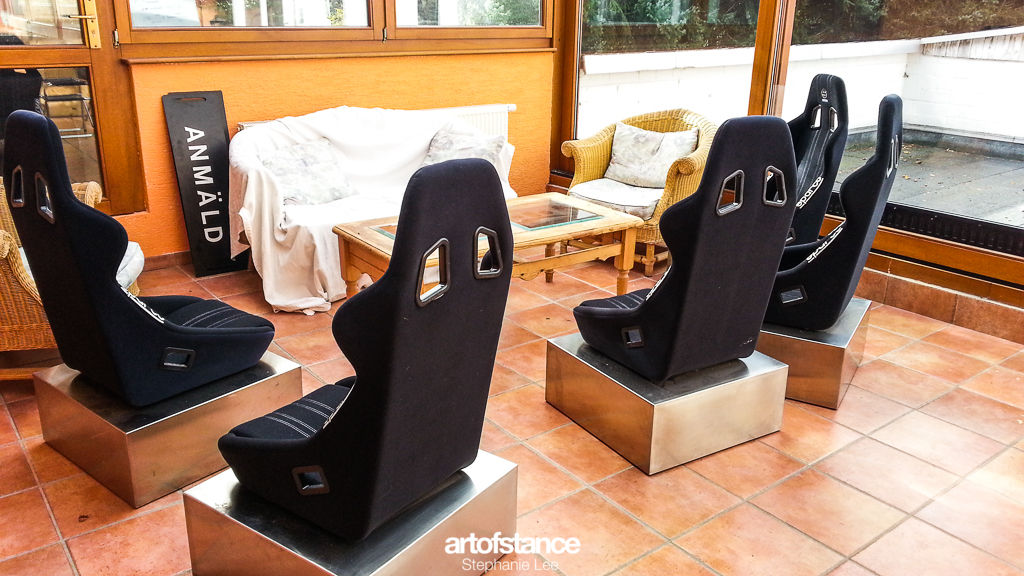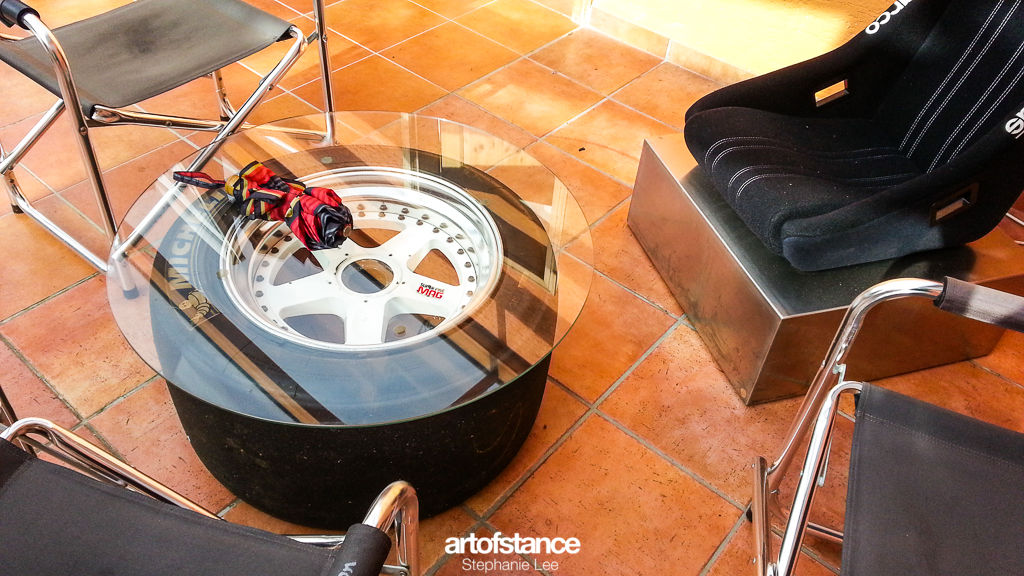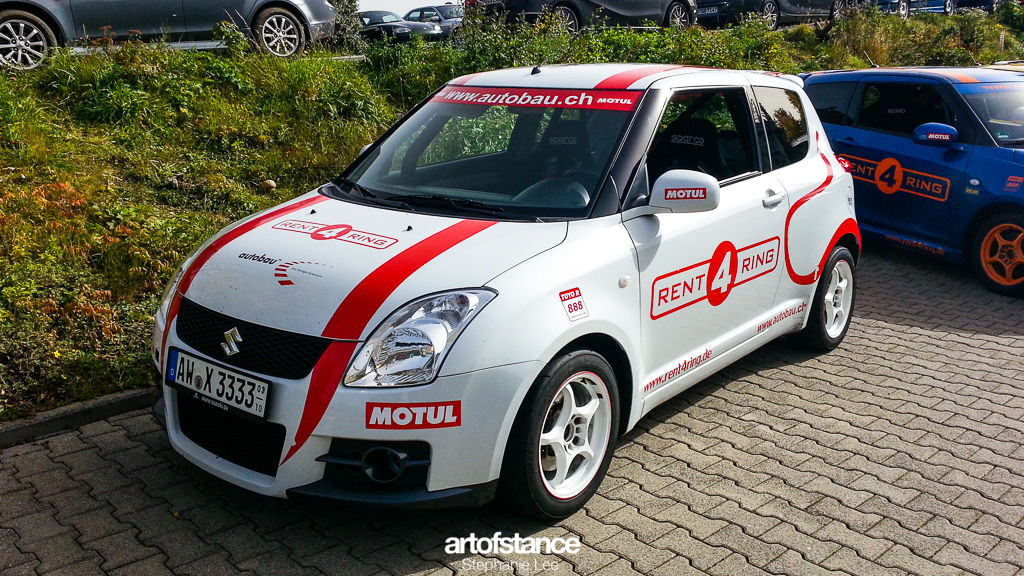 My ride =). It doesn't look so bad in this photo but mine was the only car parked on a bit of a hill. The rest of them were all parallel to that blue one. I checked to make sure I had tons of room behind me before getting all strapped in. I lost a foot of space the moment I took my foot off the brake and got super worried and scared to try it again. Finally one of the shop guys (who looks about 14) offers to back it down to the front of the office where it's flat.
I embarrassingly took him up on his offer. When he's backing the car down the driveway a bunch of the shop guys come out because they all think there's something wrong with the car. So then he has to explain what he's doing and they all nod understandingly. And then I hopped in the drivers seat and shoo everyone away so I can drive off the lot. I make it up and out the driveway and down the street to the intersection without further incident.
Here is some info about the Suzuki Swift Stage 2 from Rent4Rings website
• Stripped out and fitted with a full Weichers rollcage, racing seats and harnesses
• Upgraded H&R suspension with modified geometry
• Toyo R888 grooved semi-slicks fitted to wider, lightweight, 15″ Motec alloys
• Racing four-into-one exhaust and sports air intake
• Upgraded brakes with top-spec Endless Racing pads, fluid and hoses.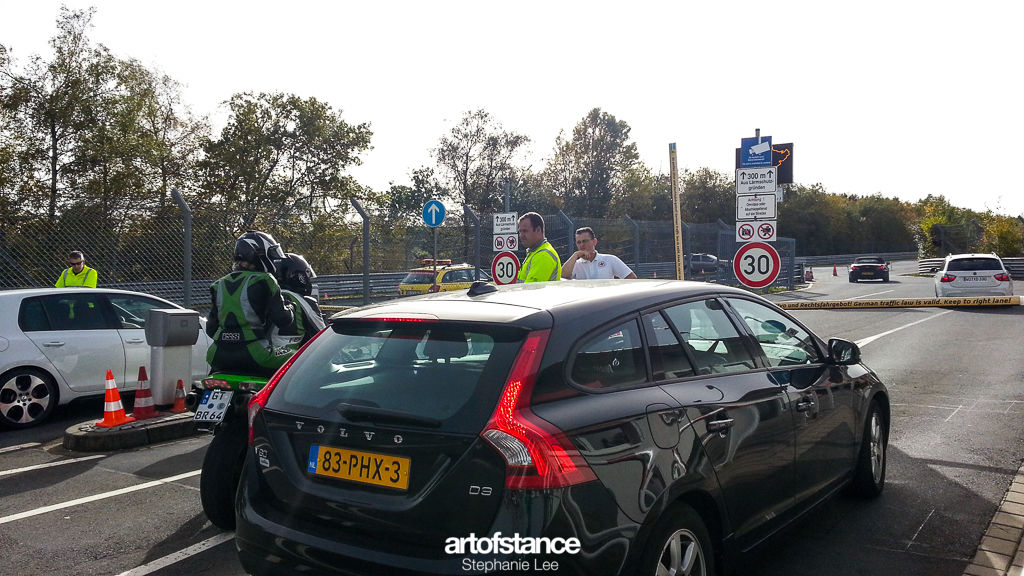 It was super busy. I didn't get an all inclusive package so I needed to buy my lap tickets separately. I figured I might as well since it would give me some time to look around too. Right when I'm buying the tickets I notice that they're telling people who are lined up to move back out into the roundabout. Turns out there was an accident involving a car and two bikes and perhaps some fluids on the track. They announce that it's going to be about 45 minutes to clear it up. It ends up being closer to an hour and a half.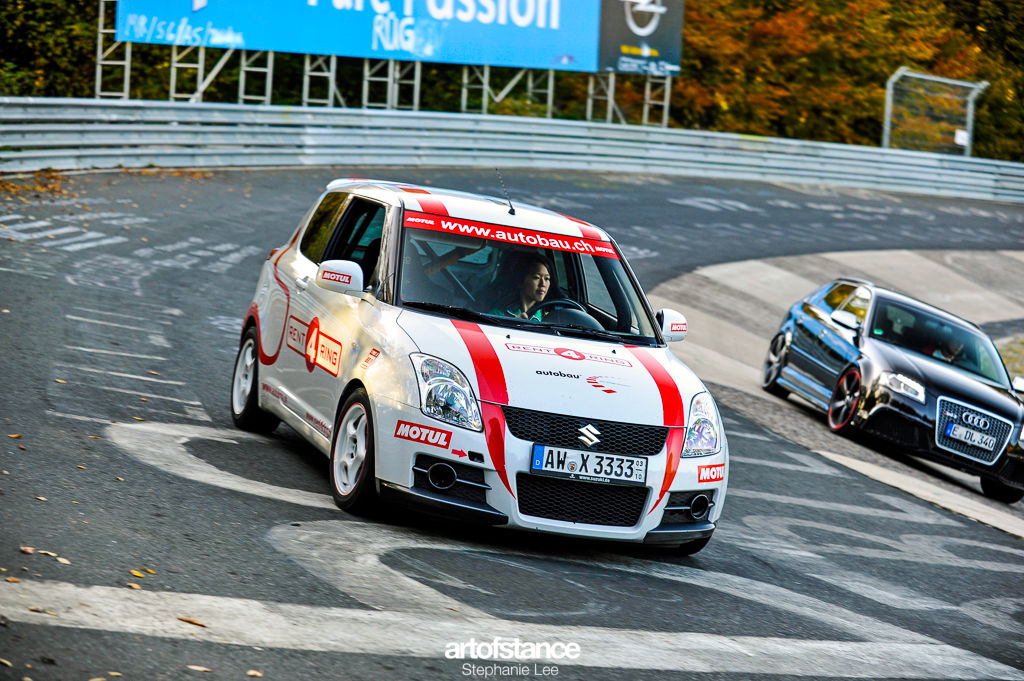 Me actually driving. It was an amazing experience! Keep in mind that I've never even done a track day before. Was it crowded? No not really, even with an endless stream of cars. The gates at the front don't control how many cars are on the track at once because they're eager to move people on the course as quickly as possible or else they're blocking normal traffic on the roundabout. But even so, there's just so much space and it's so long it doesn't really become an issue.
Did I manage to stall on course? Yes, right at the end when I was trying to get off the track, there's a line and it's stop and go and..yeah =\Best part? Elevation changes. My ears popped while driving!Really a Swift? I loved it. It was perfect and best of all -idiot proof. I was strapped so far down in the seat that I couldn't reach out the window far enough to scan my lapcard. It's a good thing that they have people standing around to help with that =). Why am I not taking the racing line? Because the Audi wanted to pass so I pulled over to the right to let him by.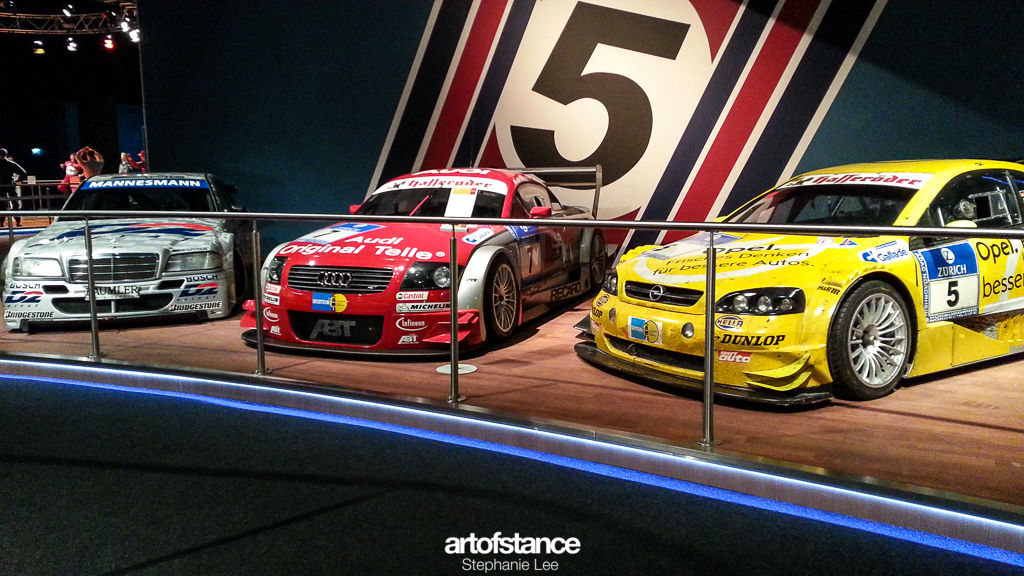 Inside Ringwerks. This whole thing was pretty interesting. It was weird because it was well, empty. There were more staff around than attendees. I did go first thing in the morning and it got busier afterwards but it was still pretty quiet. I don't have a ton to say about it and I didn't stay too long. I had to rush out to catch my flight home but I figured I'd take a peek. The next few are photos from inside.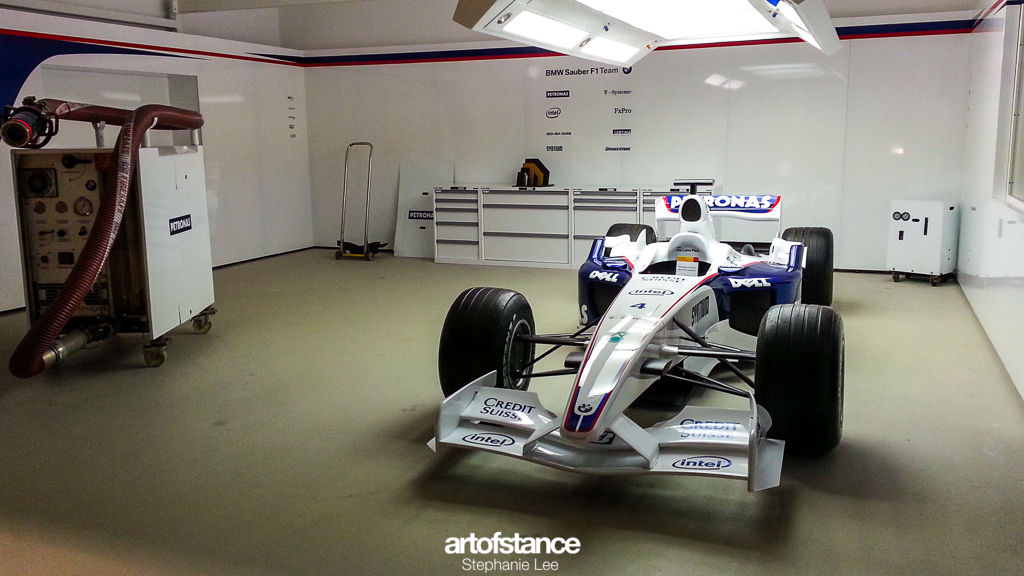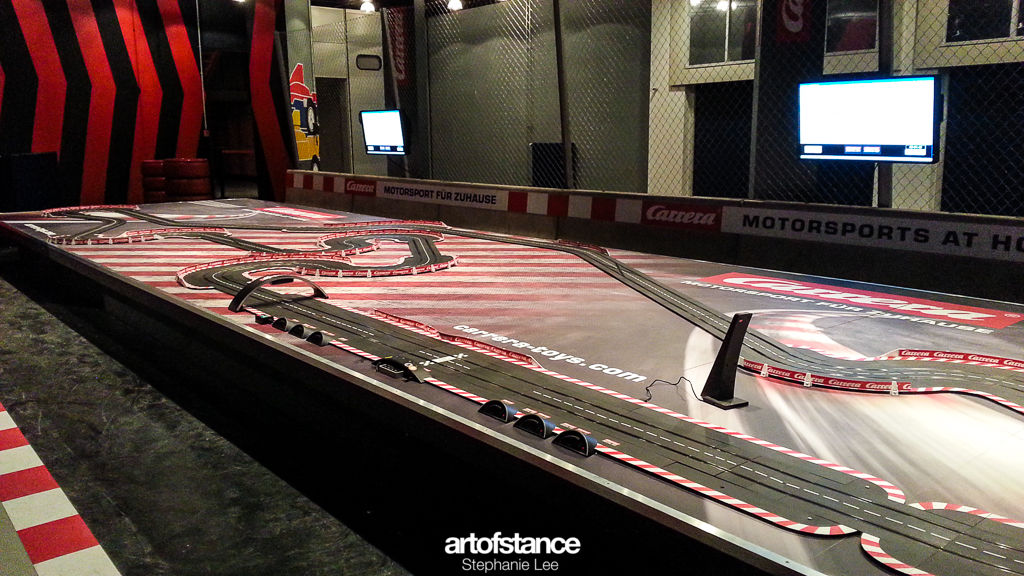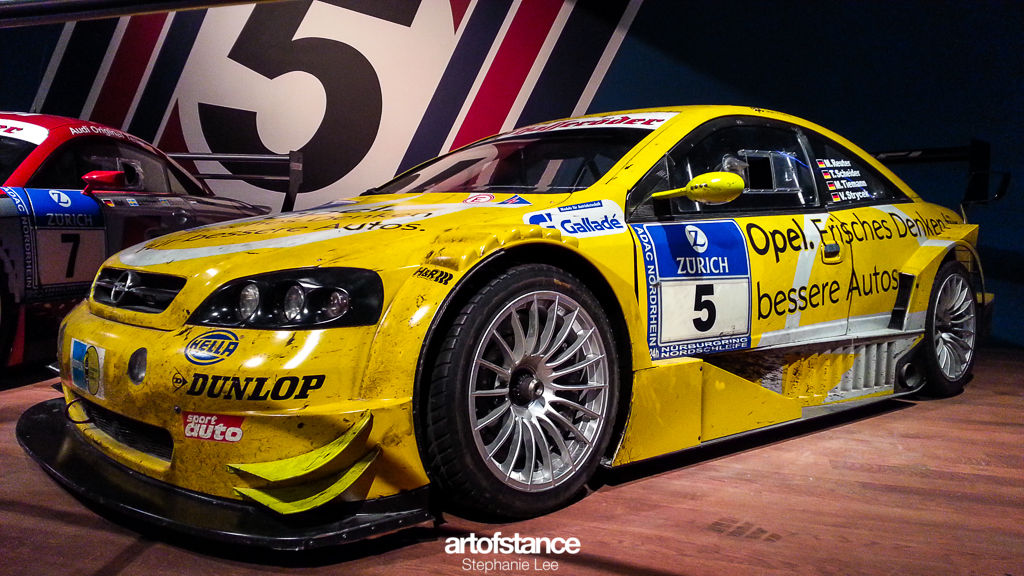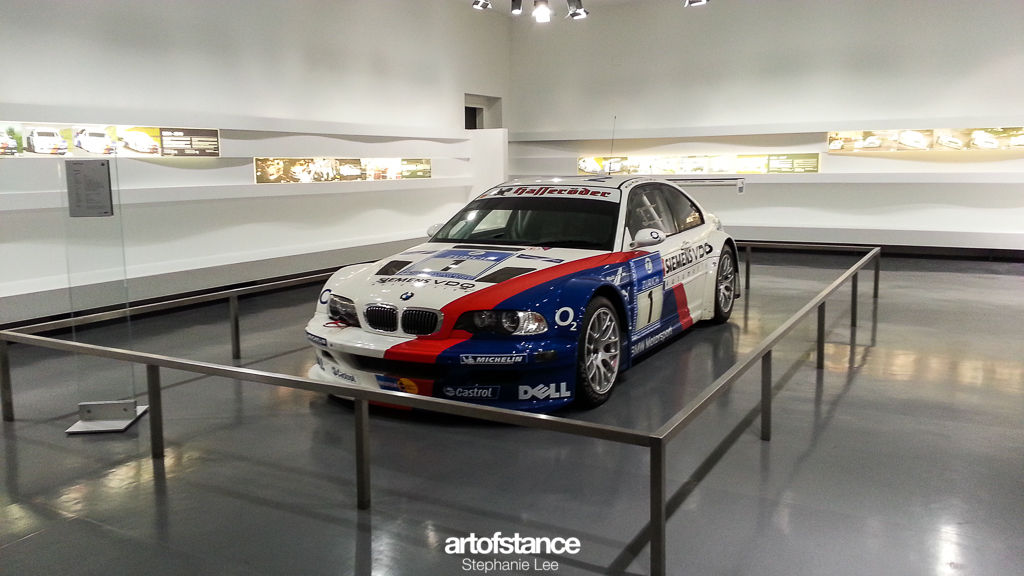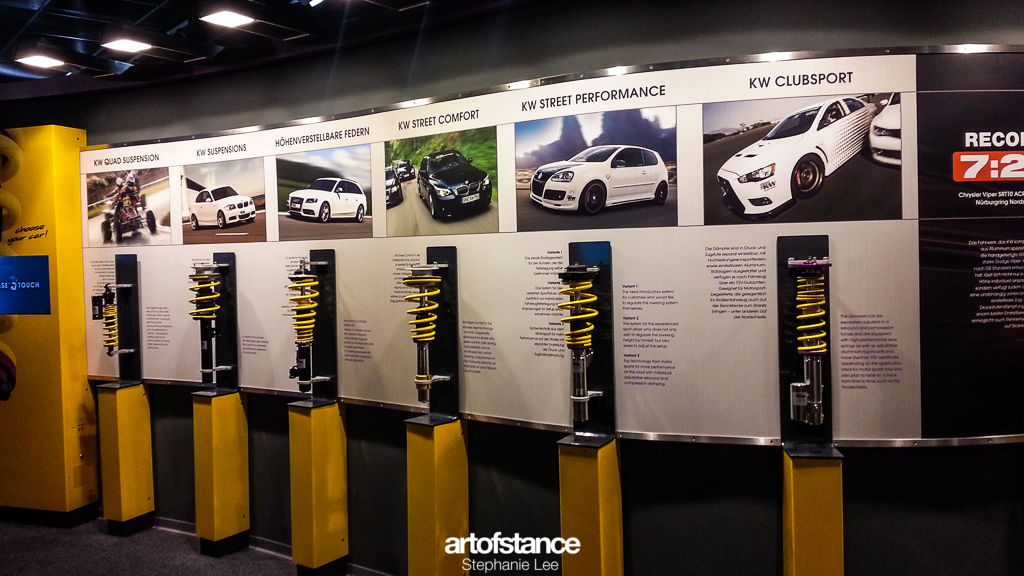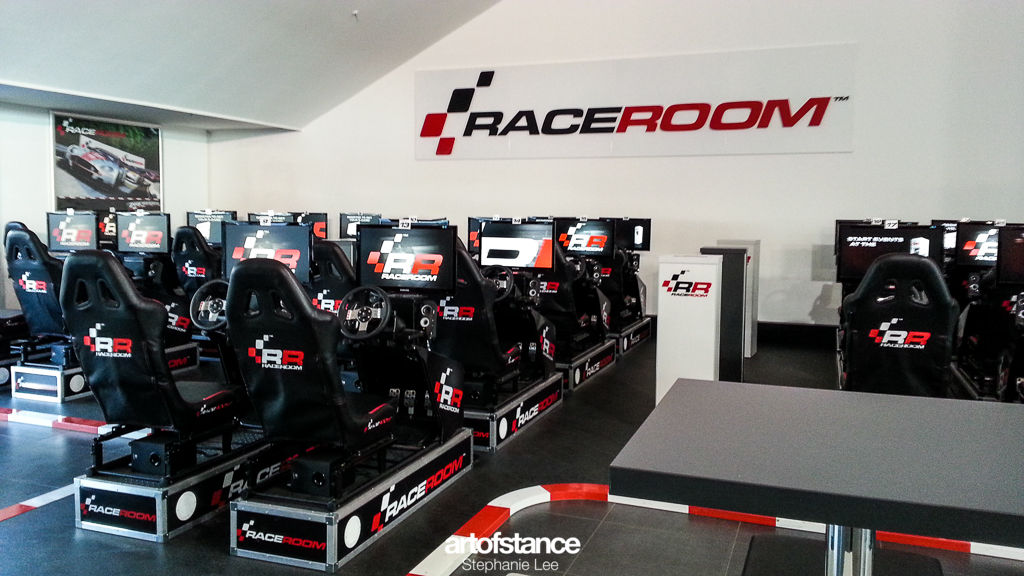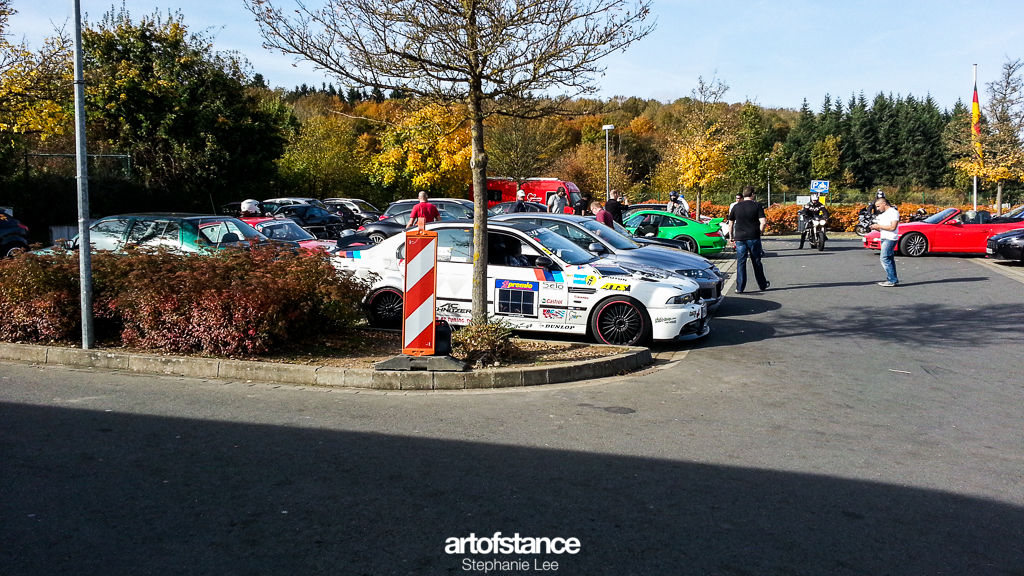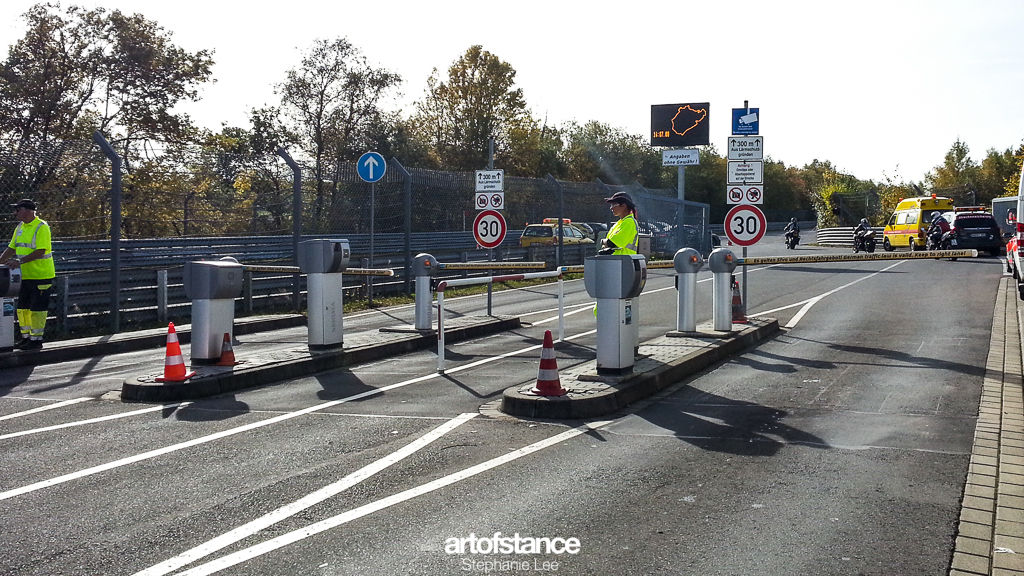 Dropped by Saturday morning before heading out and it was a lot quieter. No line ups and the roundabout outside wasn't backedup.
We're super jealous of Stephanie and although it took a bit of prodding, we're happy that she went to the ring!