VIP Lexus GS300
Justins 2000 Lexus GS300 is the first, and hopefully, not the last VIP car we feature on our site. I did the shoot with Devan from Dodologic who was shooting video of Justins airbagged ride. The VIP car scene in Vancouver is relatively small but Justin and his club Team Empire hope to change that. Justin tells us what got him into the VIP scene.
[full_quote]
Well I've been into modifying cars since the late 90's. I started off with an EG Civic and then a S13 180SX which eventually ended up getting stolen. About 5-6 years ago, I was in the car importing business when the whole GT-R and RHD craze was going on. During this time one of our customers requested import a Y32 Nissan Cima as a VIP platform that was slammed with a Junction Produce body kit and wheels. At the time the whole "bippu" style was all new to me, and to be honest i wasn't a fan at first until I actually saw it in person. When we first picked it up out of the port, my first reaction was that it looked absolutely gangster. Very japanese mafioso like (which then I later realized is where this styling all began). It was only then I wanted to get one for myself. My only problem was that I still had the bug for a sporty car, so I made a compromise. I ended up getting a widebody first gen Aristo V300. From this moment on, I was all in. Going from ridiculously uncomfortable bucket seats, coilovers and loud exhausts to style, class and comfort and the twin turbo 2JZ didn't hurt either ;). After a couple years of the VIP life and getting a bit older, I wanted to take it to the next level and get something a little more updated and a little more subtle. After a couple months of searching I picked up a 2000 GS300.
[/full_quote]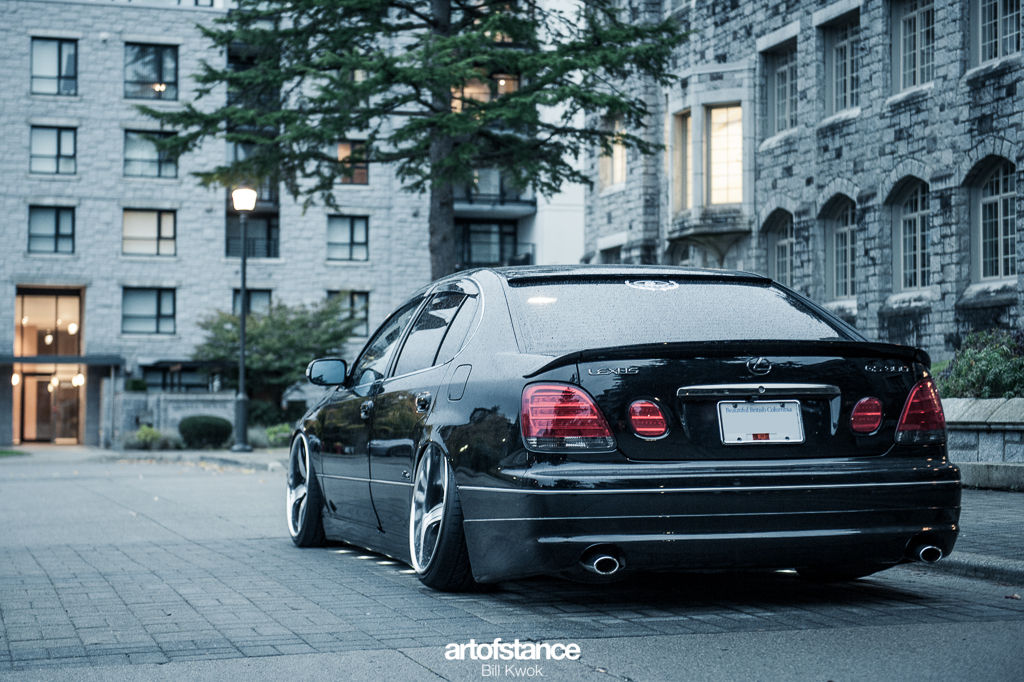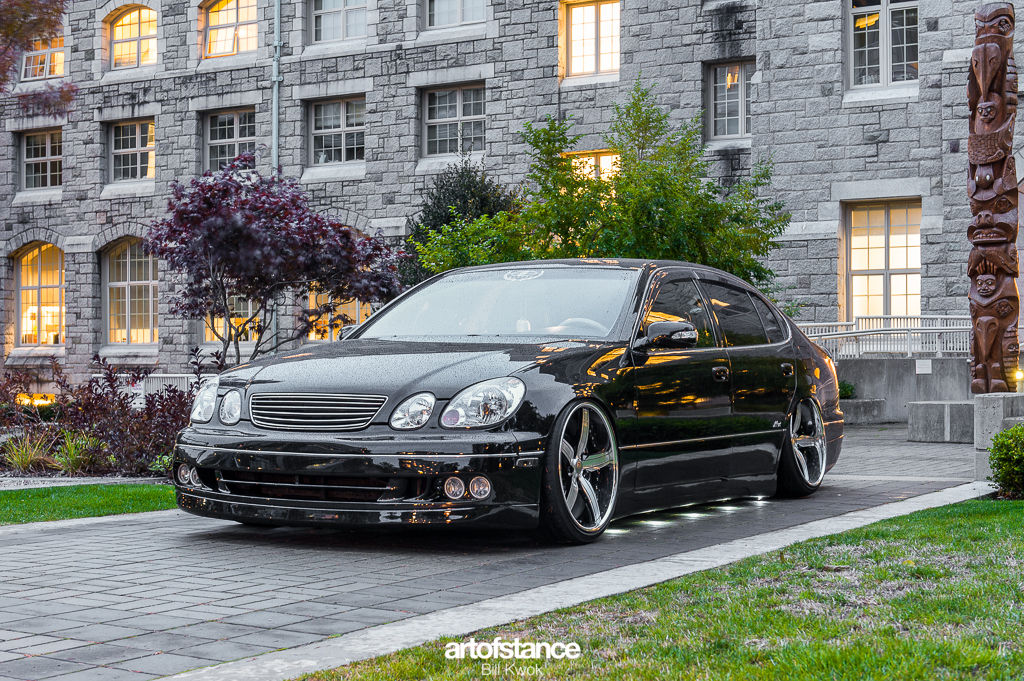 Justin took his time researching the parts and modifications for his car before pulling the trigger so no problems would arise. However, one mod he should of had done was a front license plate plate bracket before he picked up the car from the body shop. In BC, you can get a ticket for no front plate and unfortunately that's what happened right before our shoot.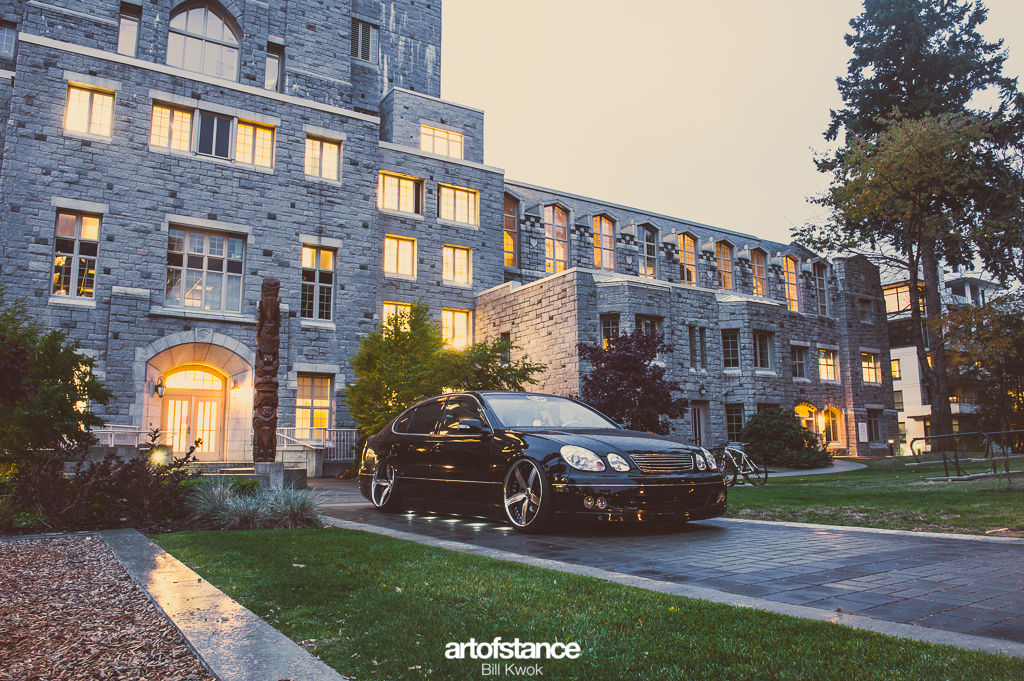 [one_half_last]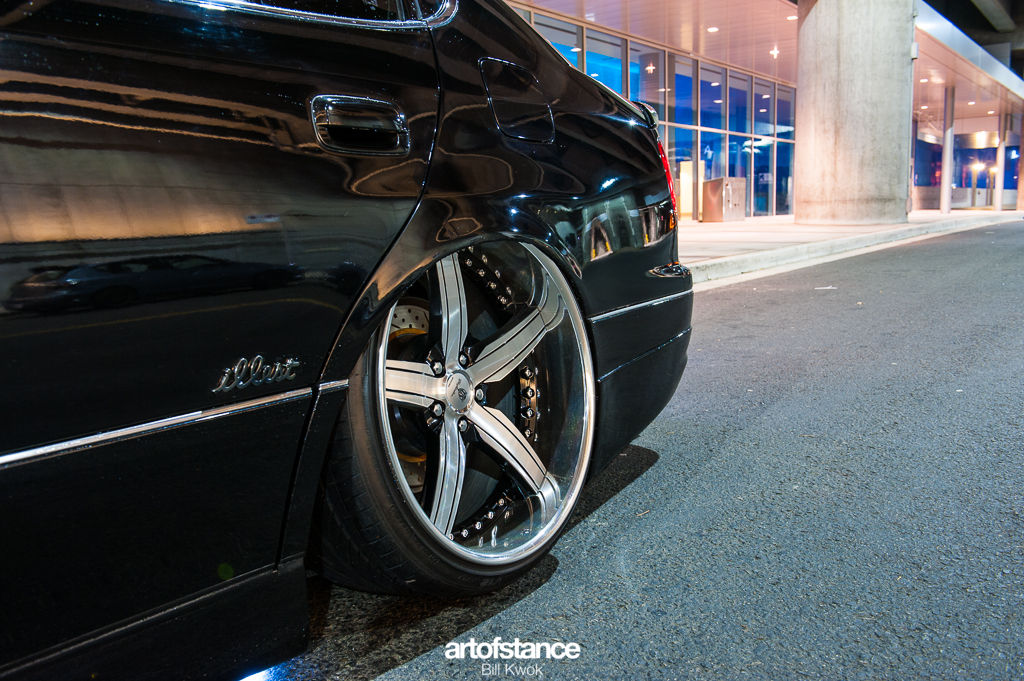 [/one_half_last]
So what's next for the GS300?
[full_quote]Well the engine bay and trunk definitely need to be addressed. For the trunk, I plan to get a chrome air tank and hide the plumbing. I also plan to have some sort of lighting for show. For the engine bay I plan on having the engine covers, fuse box covers etc. all wrapped in carbon fiber and high polish all the aluminum. I haven't decided yet if I'm going full cat-back exhaust or mold on exhaust tips onto a new number like the current GS or LS.[/full_quote]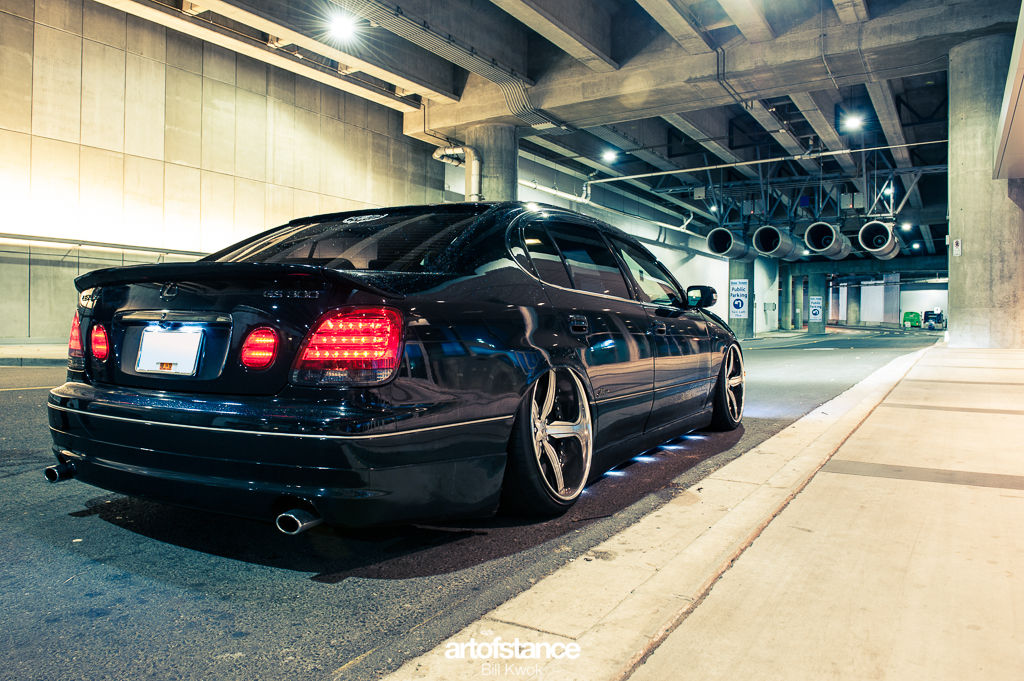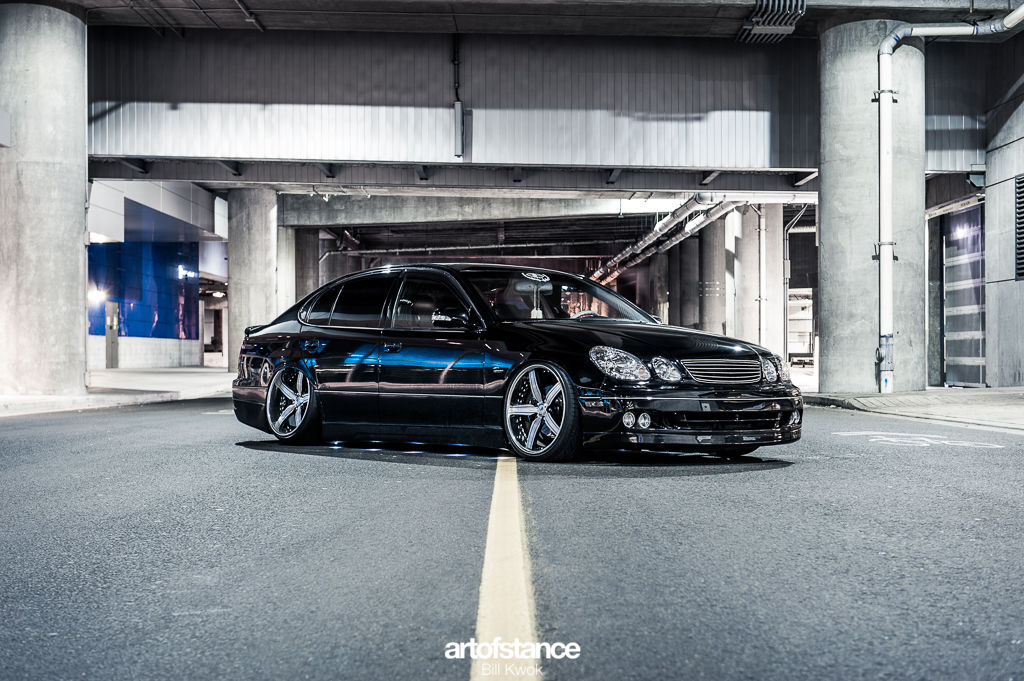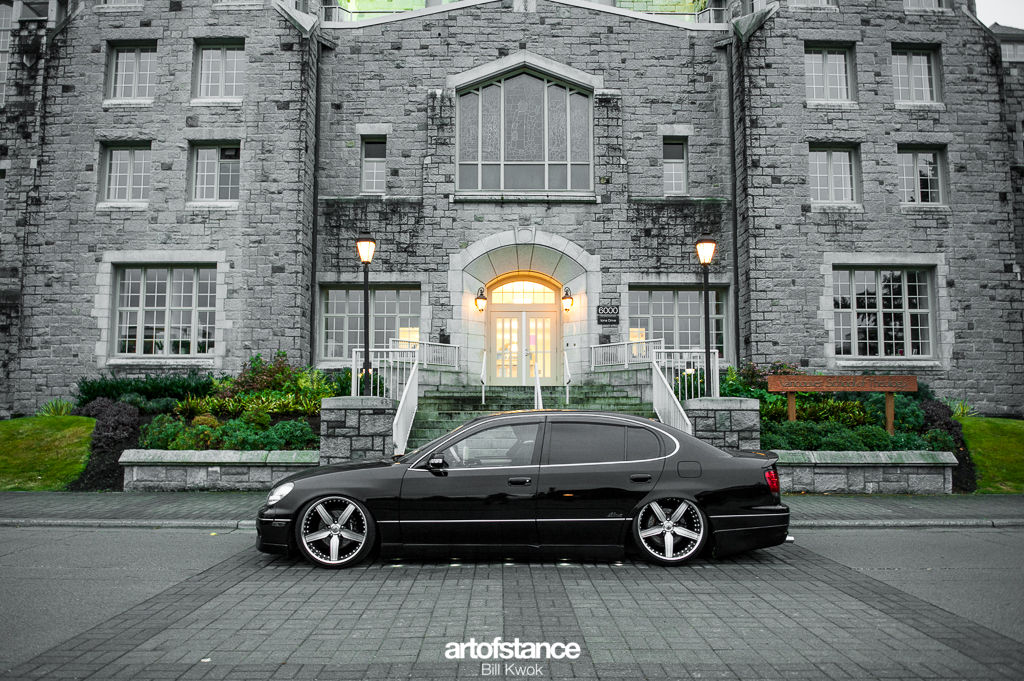 Justin gives us a bit of info about Team Empire VIP club.
[full_quote]VIP style cars have really been catching on in the US over the past few years. In Canada it is almost non-existent, many here have never been exposed to it. I remember way back in the car show days, there were many car crews but now not so much. Last year at DTP I noticed a few other VIP styled cars and introduced myself. I suggested starting up a local VIP style crew to get the word out there. So we started up the forum to draw in more VIP enthusiasts from across the country and started recruiting one by one. We always go out to car meets, shows, cruises and hopefully soon hosting events for charity like food drives and fundraisers. It's still getting off the ground but its on its way.[/full_quote]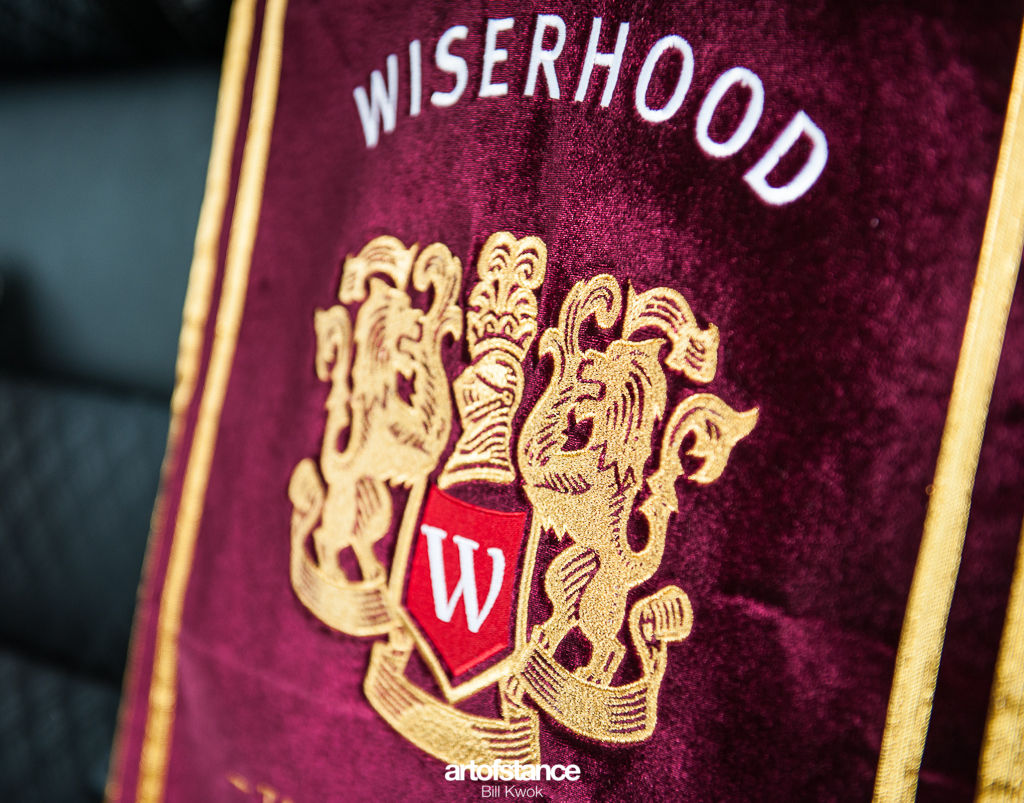 [one_half_last]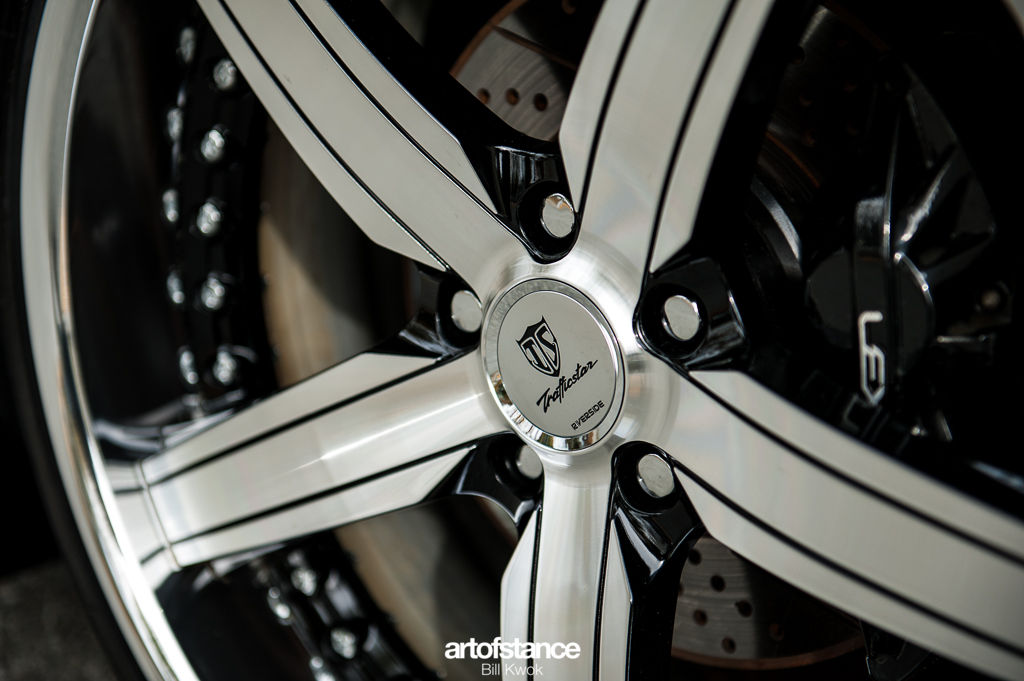 [/one_half_last]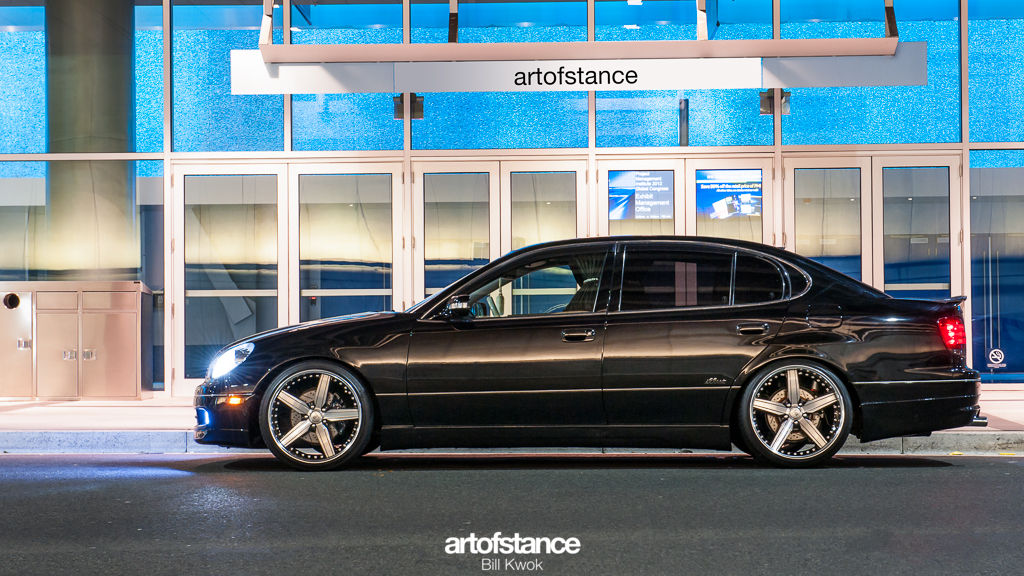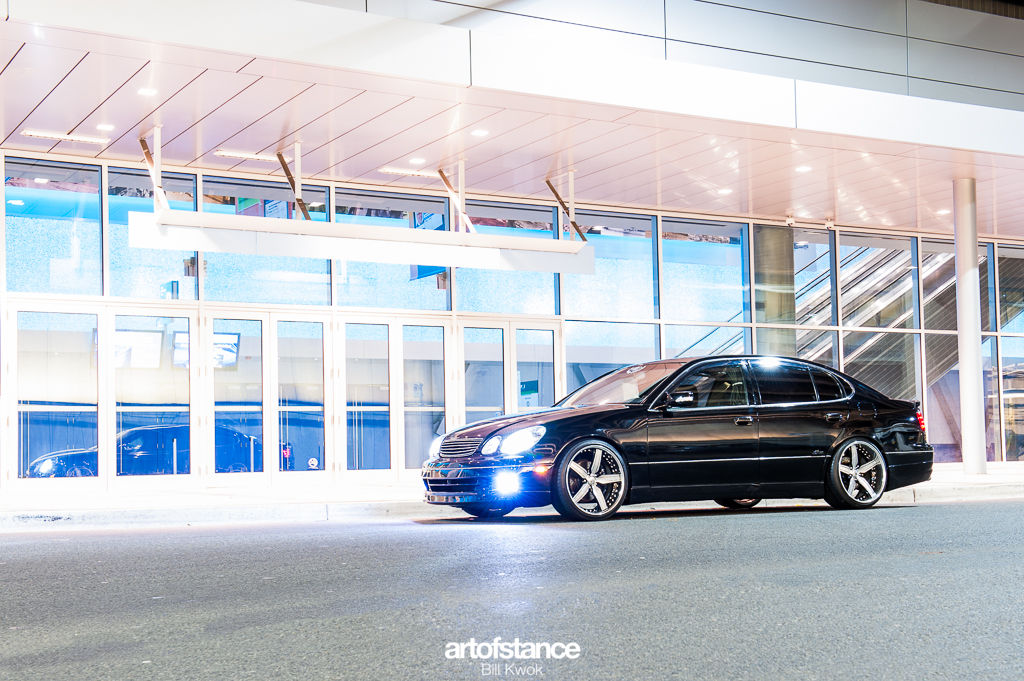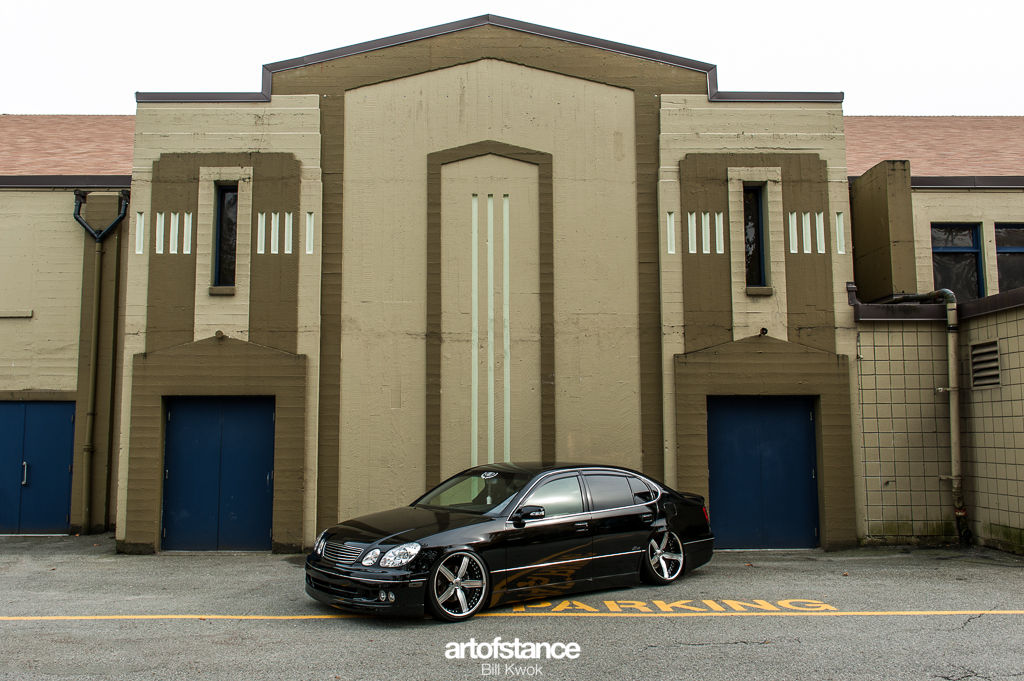 [one_half_last]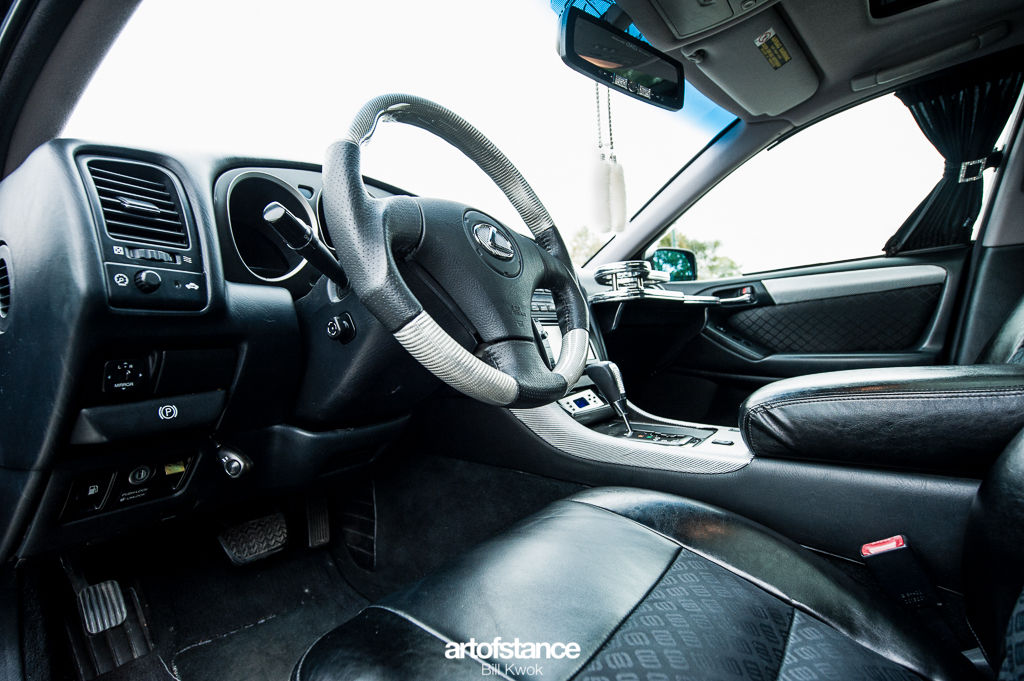 [/one_half_last]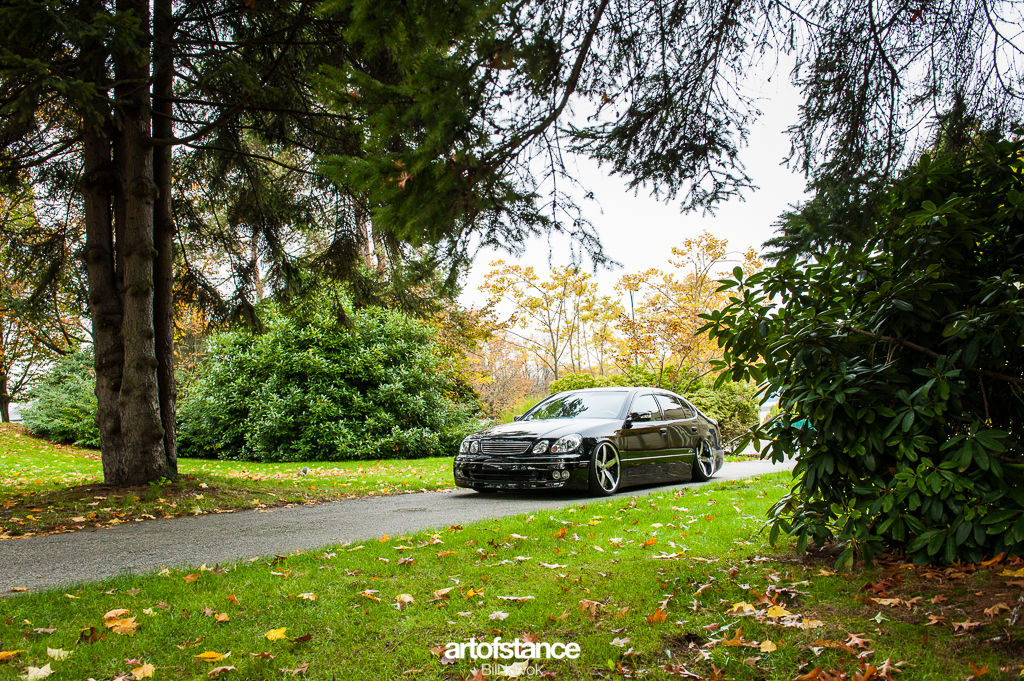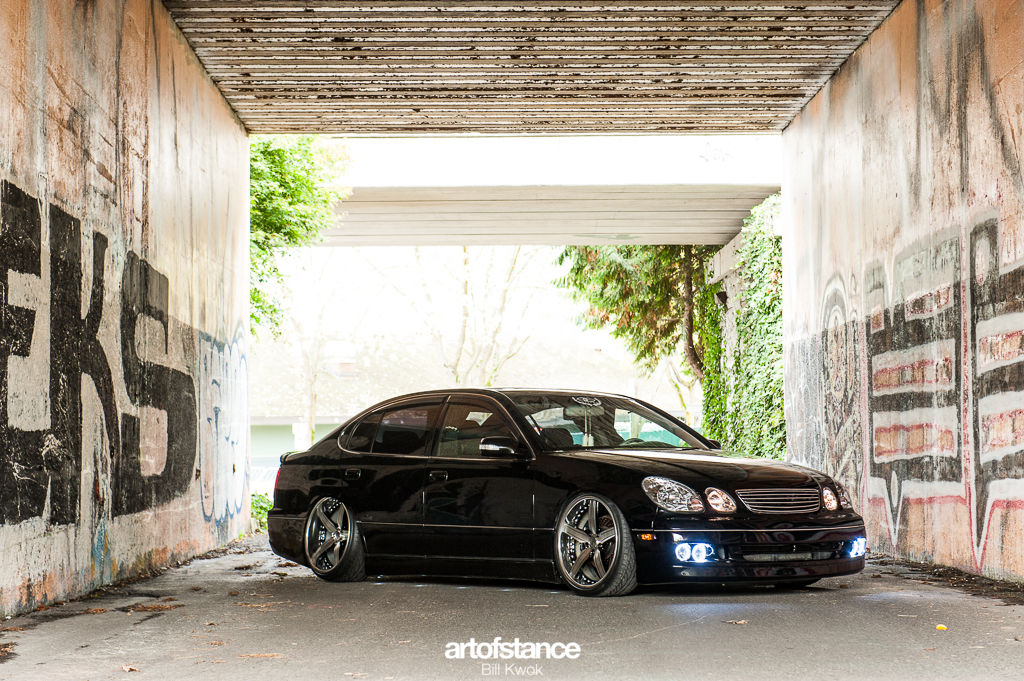 [full_quote]
Big thanks to Tony at Fusion Auto for custom fabricating the front bumper and retrofitting the fog lights and the pulling and shaping the fenders and quarter panels
[/full_quote]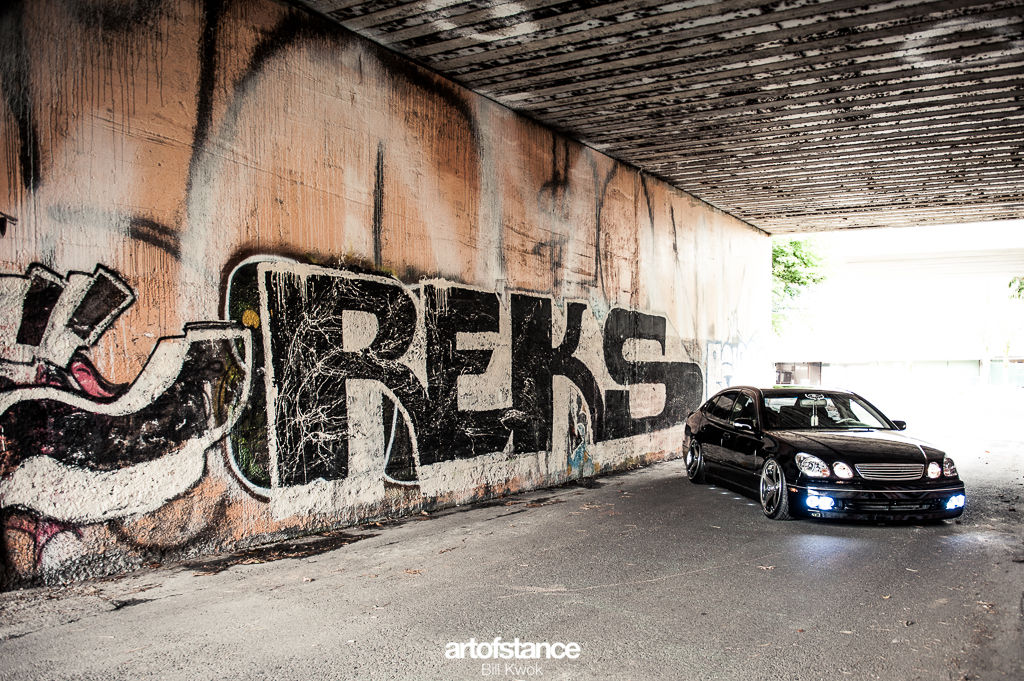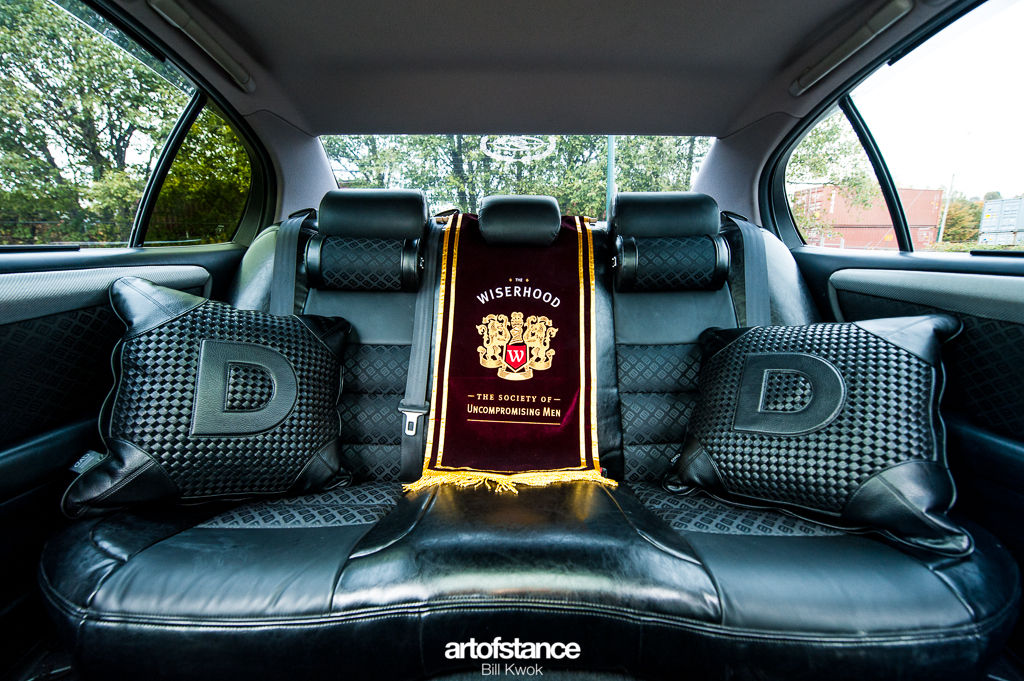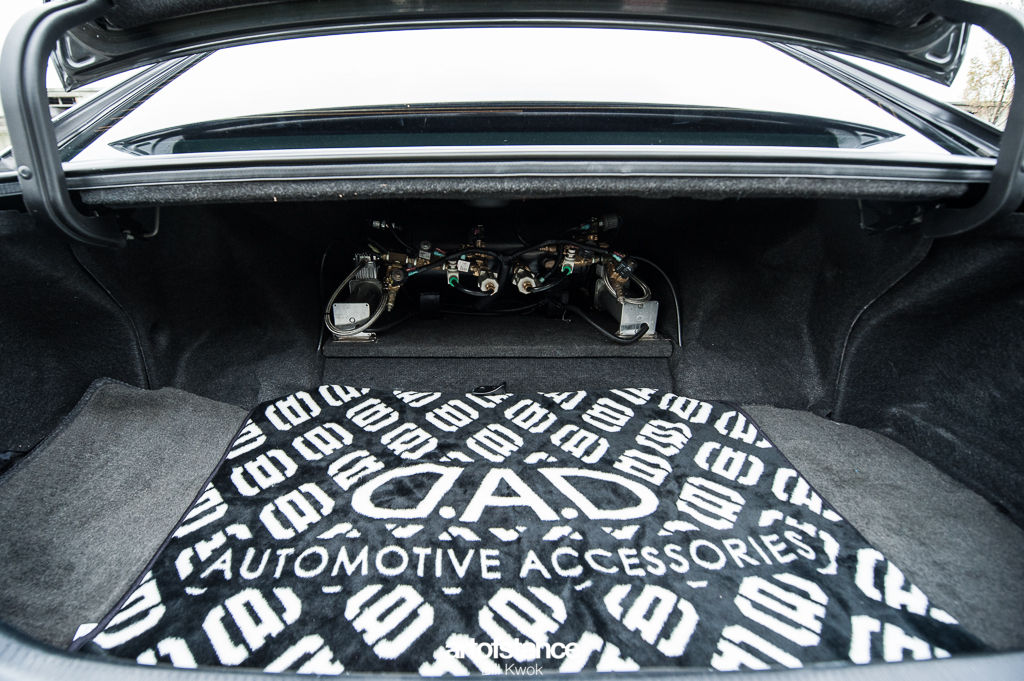 [one_third]
Exterior
Fusion Auto Custom Front Bumper
Admiration Createur Side Skirt
Admiration Createur Rear Bumper Lip
Junction Produce Grille
Junction Produce Trunk Spoiler
Junction Produce Roof Spoiler
JDM Aristo Window Visors
Grazio&Co. Black Chrome Emblem Set
Grazio&Co. Black Chrome Trunk Garnish
Custom ES350 Backup Camera
Monarch LED License Plate Lamp
Monarch LED Side Mirrors
Monarch LED Blue Wide Angle Mirrors
Crystal Smoked Front Side Markers
Braga Type-3 LED Smoked Taillights
[/one_third]
[one_third]
Interior
Pioneer AVIC-X930BT Head Unit
JDM Aristo 2DIN Kit
Monarch Illuminated Door Sills
D.A.D Custom LHD Front Table
D.A.D Luxury Crystal Shiftknob type Glitter
D.A.D Luxury Mirror type Glitter
D.A.D Mink Crystal Chain
D.A.D Luxury Curtain type Velvetfrill
D.A.D Design Leather Seat Cover type Monogram
D.A.D Custom Door Inserts type Monogram
D.A.D Luxury Neck Pad type Monogram
D.A.D Luxury Cushion type Vega
Custom Silver Carbon Fiber Door Panels
Custom Silver Carbon Fiber Center Console
Custom Silver Carbon Fiber Steering Wheel
Kouki Gauge Cluster Bezel
Kouki Chrome Shifter Bezel
Kouki Steering Wheel Airbag
[/one_third]
[one_third_last]
Wheels / Brakes / Suspension
Trafficstar STR Wheels F: 20×9/ R: 20×11
Hankook Ventus V12 Evo F: 225/35ZR20 / R: 255/30ZR20
Air Force Air Suspension Kit
Dakota Digital Height & Pressure Controller
SPC Adjustable Front Upper Arms
TC Sportline Adjustable Rear Upper Arms
FIGS Roll Center Adapters
LS400 Front Calipers
StopTech Drilled Slotted Rotors
StopTech Stainless Brake Lines
[/one_third_last]