Davids Nissan Skyline GTS-T Type M
David has one of the nicest R32 Skylines in greater Vancouver and like Richard and I, he also takes it to autocross.  David wanted a somewhat related car to his brothers RB25 swapped Nissan S13 that they built together. He was always a huge fan of the R32 Skylines and thought it'd be a perfect match. So when one came up for purchase, it took little convincing for David to buy. What was convenient for David was that his Skyline and his brothers S13 has interchangeable parts.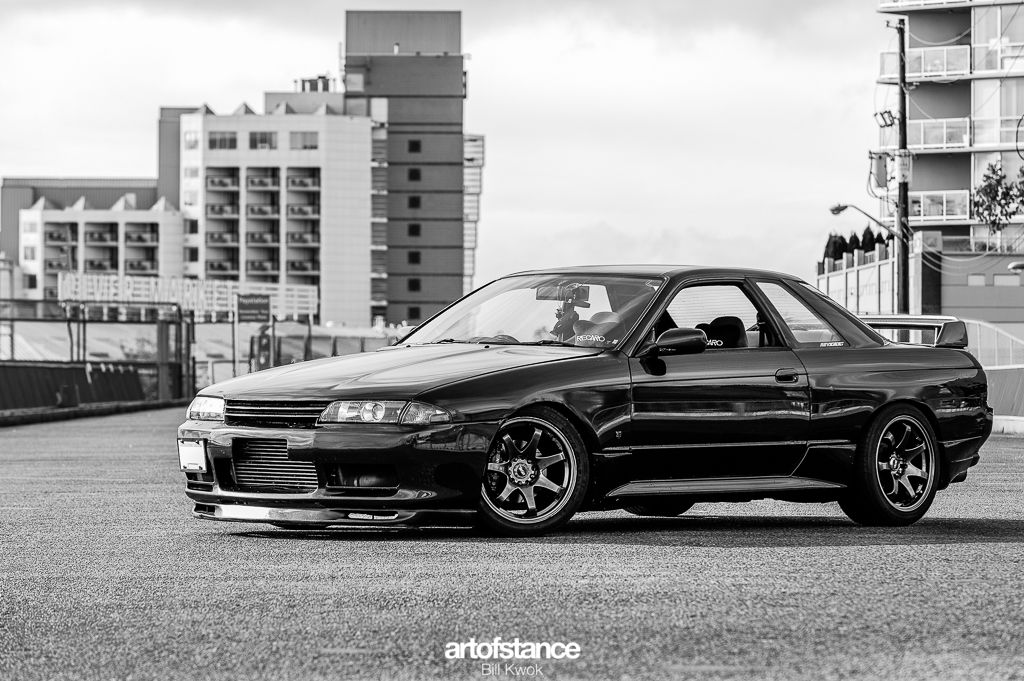 [one_half_last]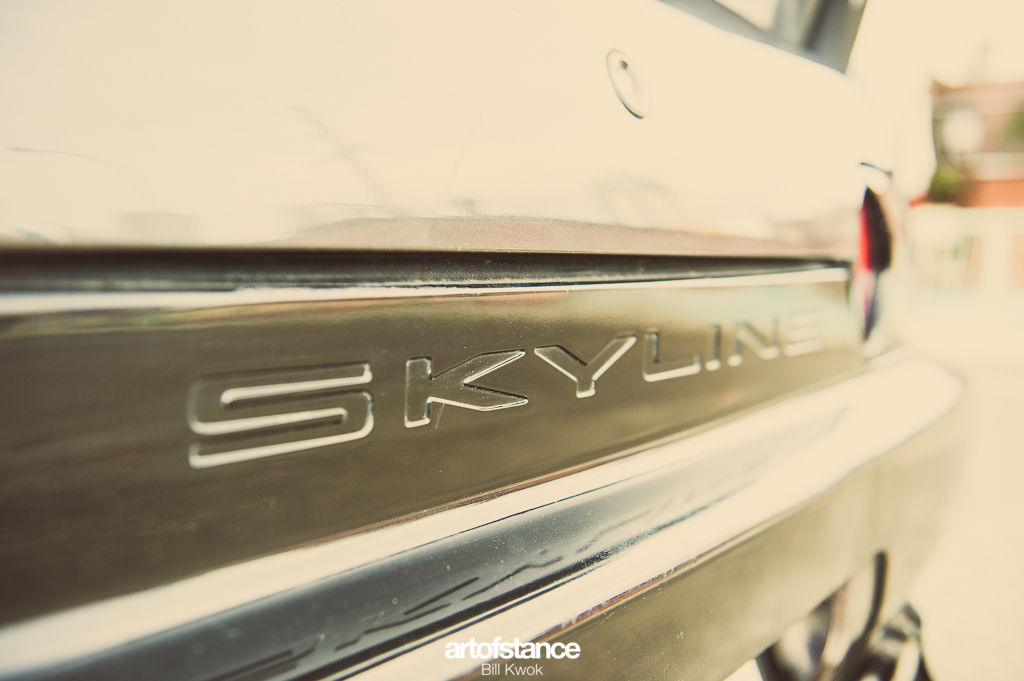 [/one_half_last]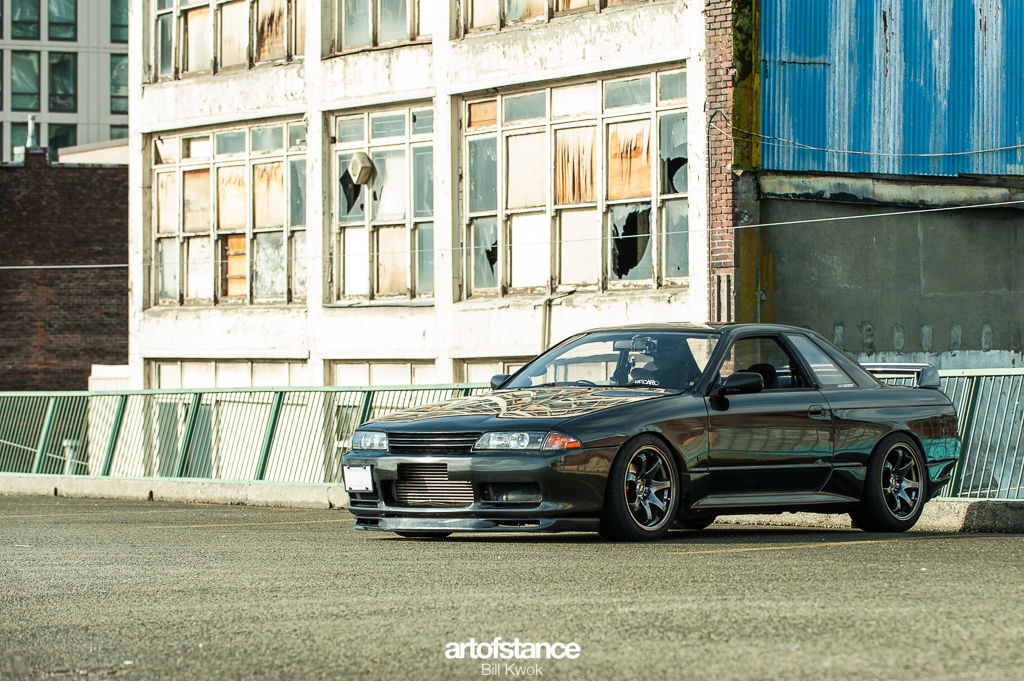 Davids biggest problems with building the car as with many car enthusiasts was the finance. He bought it in his senior years in high school and as a student with a part time job, his budget went to his gas! After saving money for his build with a wish list of parts he wanted to purchase, something went horrifically wrong. During the summer of 2011, David was attending a cruise up to Squamish with a local car club for a BBQ. Things turned for the worst after the fun event on the way back to Vancouver. A turbo coolant hose blew midway on the Sea to Sky highway and David had no idea as the car drove perfectly fine. He looked down at his gauges and noticed the temperature gauge showed quite hot. By the time David let off the throttle, it was too late. The car had stalled out, compression was lost and number 5 and 6 cylinders were scored. The engine was toast and a new motor had to be swapped in. All the money David had saved was spent on rebuilding the car. Today the car has been quite reliable and hasn't given David any problems at all.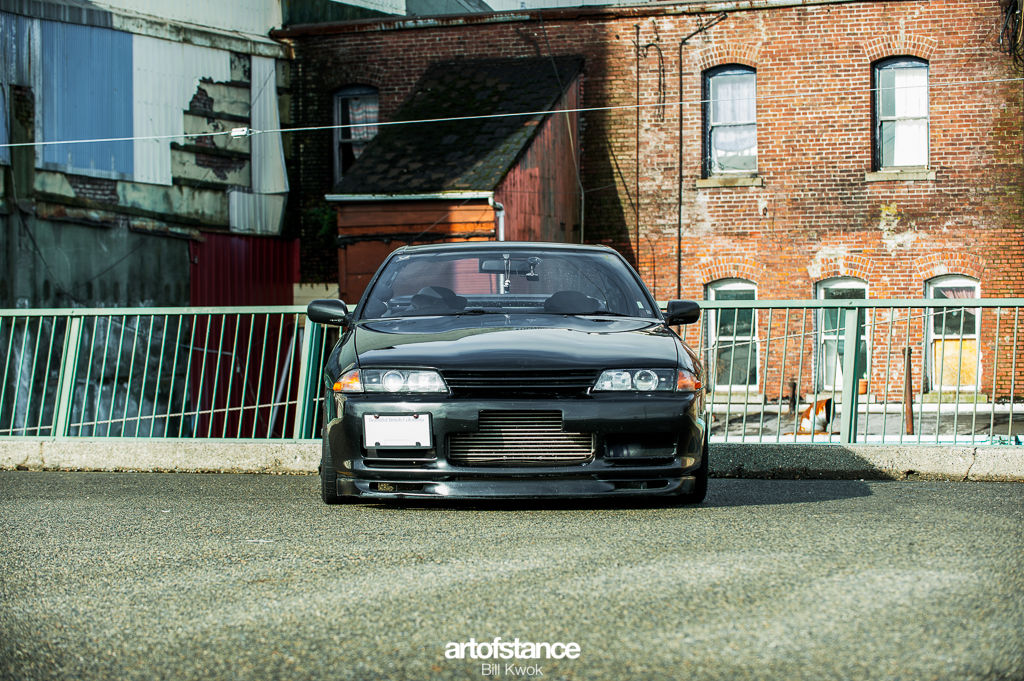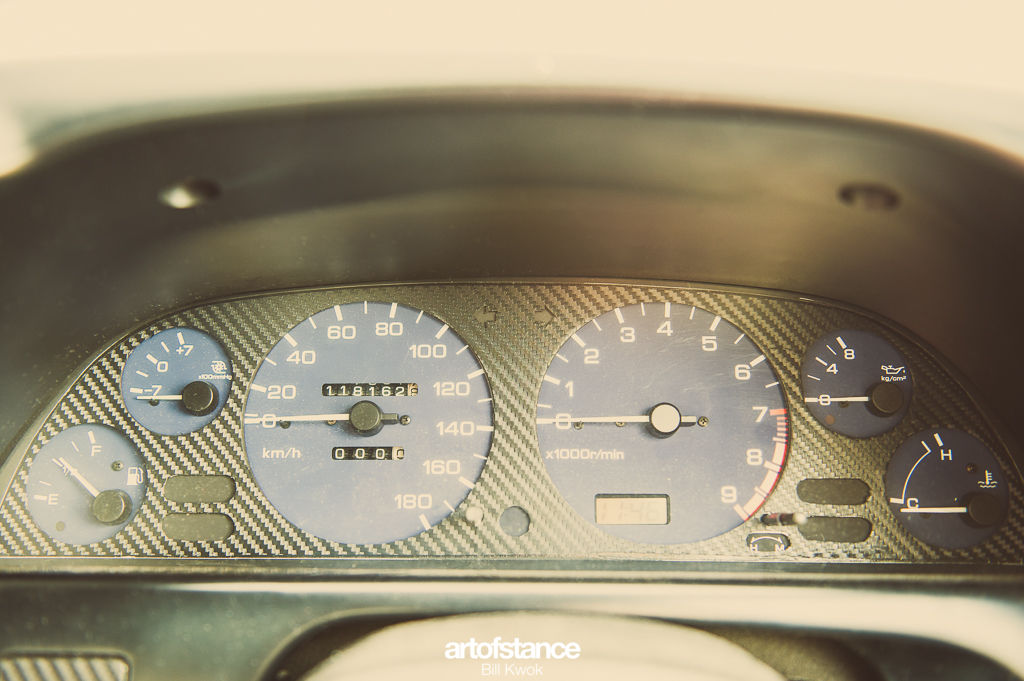 The car is far from completion and David tells us that it may never be "finished" as the possibilities of modifying a car seem limitless. Winter season is coming up and the car has already been stored and new parts are on its way.
[full_quote]
What's also in the plans for the future is an actual service shop. My brother finished his education and obtained his red seal certificate and now we are in the process of planning it out. I've always dreamt of having our own shop, this is just one step closer to a dream come true!
[/full_quote]
[one_half_last]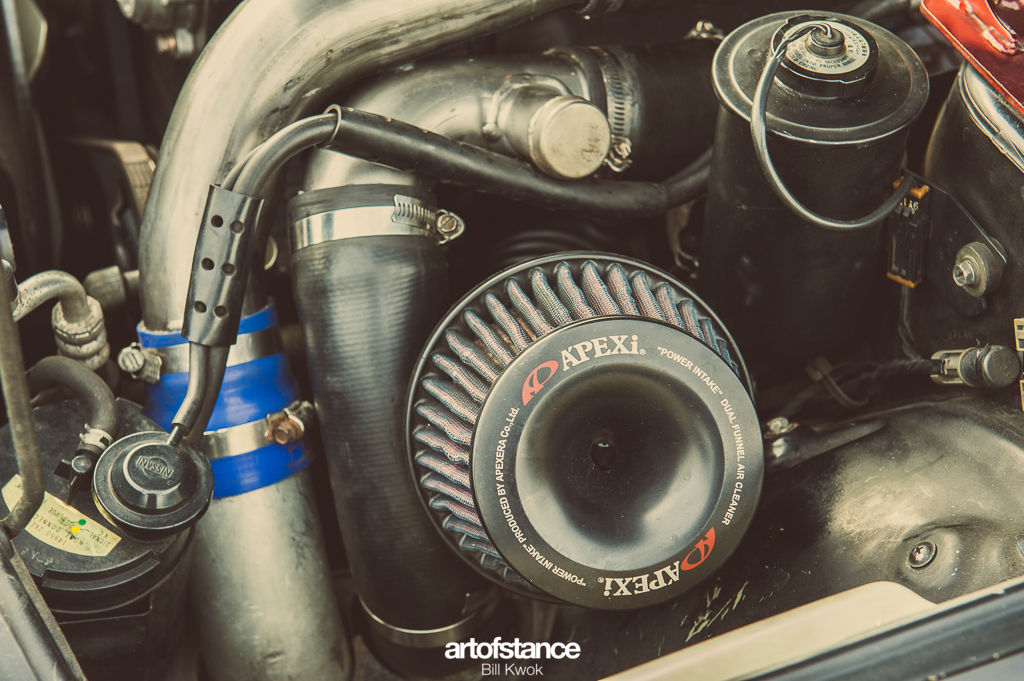 [/one_half_last]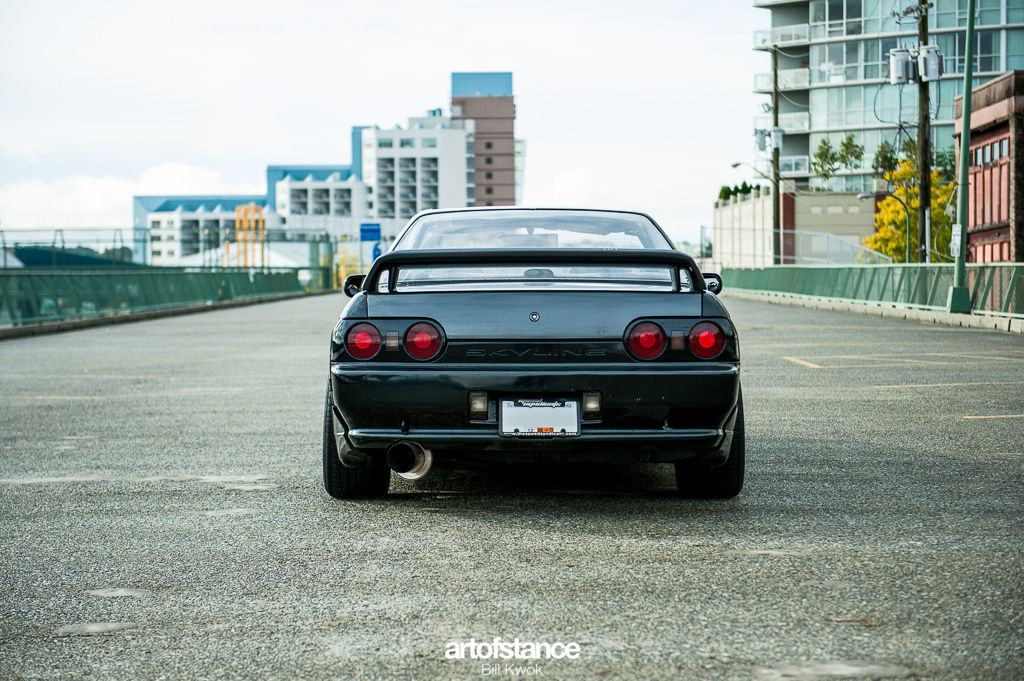 [one_half_last]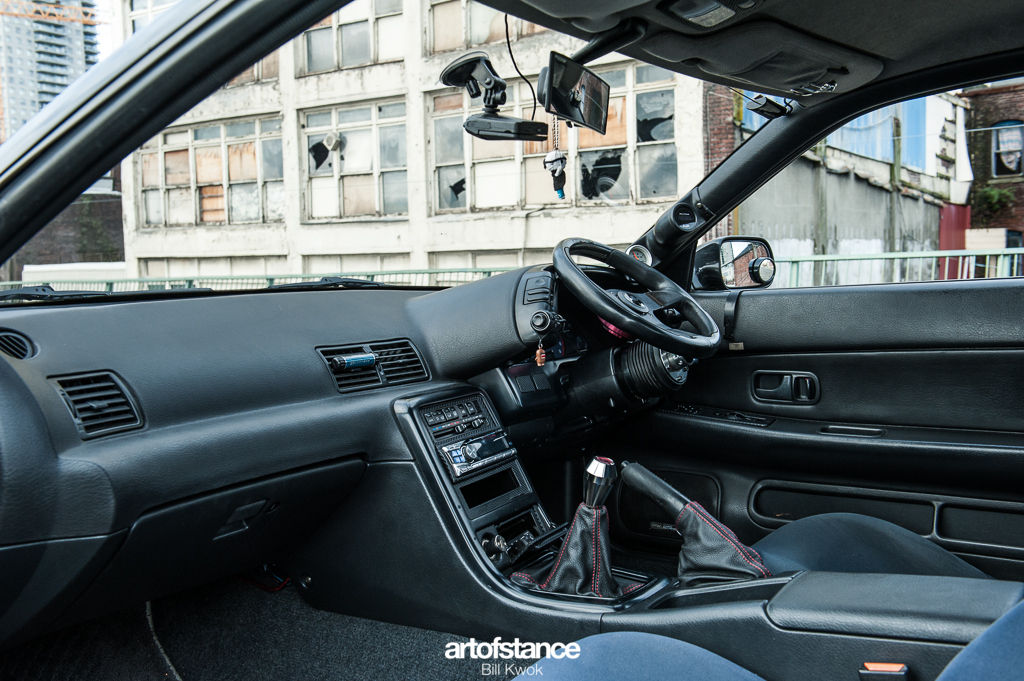 [/one_half_last]
[one_third]
Engine:
rb20det top end rebuilt
cometic metal gasket kit
ARP head studs
Apexi air filter
Blitz turn flow front mount intercooler
RB25 neo turbo
OBX racing divorced turbo elbow
Manual boost controller set to 12psi
HKS SSQV blow-off valve
RSR* 3″ downpipe
Test pipe/cat delete
HKS silent hi-power cat-back
Walbro 255LPH fuel pump
Nismo thermostat
[/one_third]
[one_third]
Shoes and Footwork:
17×9 +25 XXR 522 in Chromium Black
Front: 245/40zr17 Falken Ziex 912
Rear: 255/40zr17 Bridgestone Potenza
Tein HR coilovers
Spats front strut tower bar
Exterior:
GTR front lip
GTR grill
GTR trunk and rear spoiler
Type-M spats
Type-M skirts
Black housing headlights
Rear wiper delete
Hood spacers
[/one_third]
[one_third_last]
Drivetrain:
ISIS short shifter
GTR clutch
Interior:
Full GTR front and rear seats
Nardi Personal steering wheel
Steering wheel quick-release hub
Greddy GREX shift knob
RAZO pedals
Autometer Boost and Oil Pressure gauge
PLX DM-6 Air-Fuel ratio gauge
Sound deadening and tar removed, coasted with bedliner
[/one_third_last]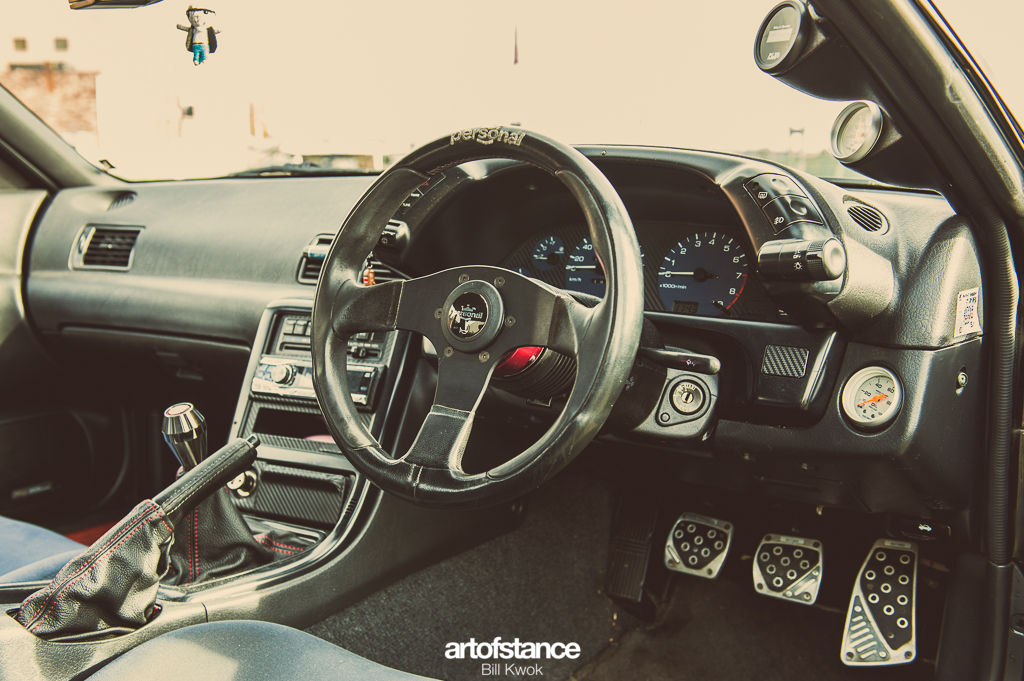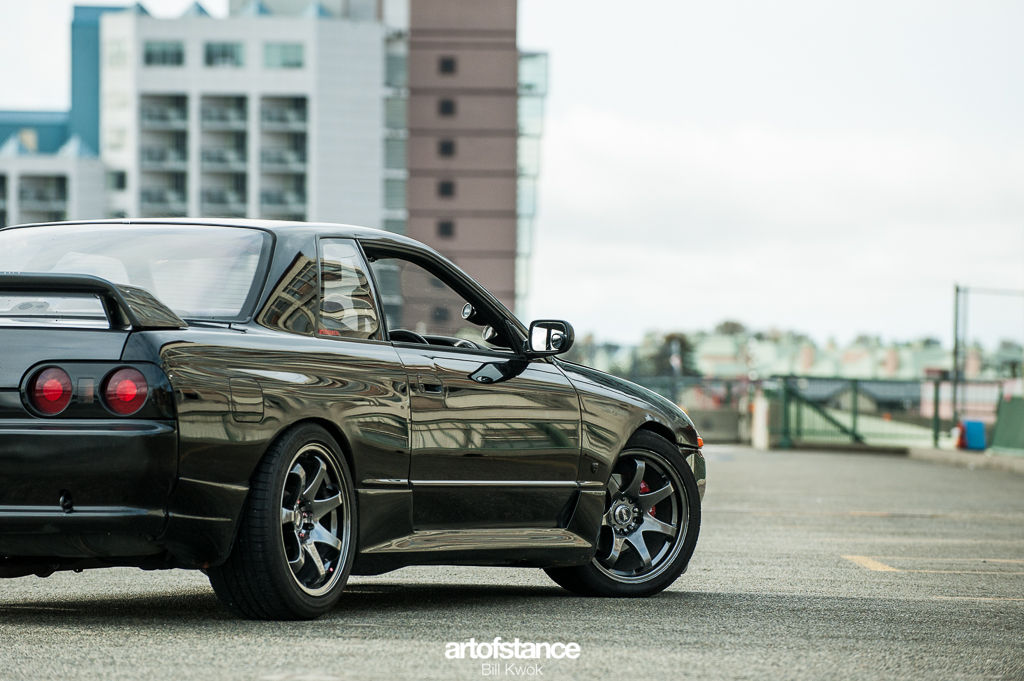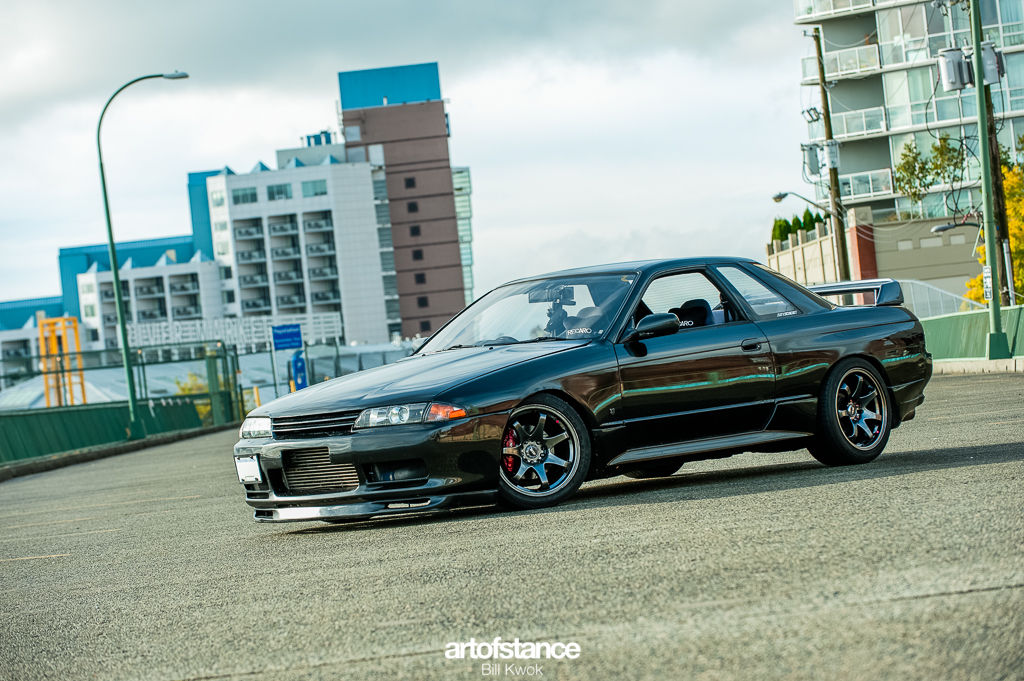 [full_quote]
I want to thank my parents for their support, garage space for me to work in, and also the countless bowls of rice they would haul into the garage for me! I would also like to thank my buddies who have helped me along the way and especially my brother for sharing his knowledge and time; helping me get my car to where it is today. Last but definitely not least, Bill and the ArtofStance crew for this awesome feature, he does not disappoint! It was a pleasure working with you and I'm sure my car enjoyed it as much as we did!
[/full_quote]