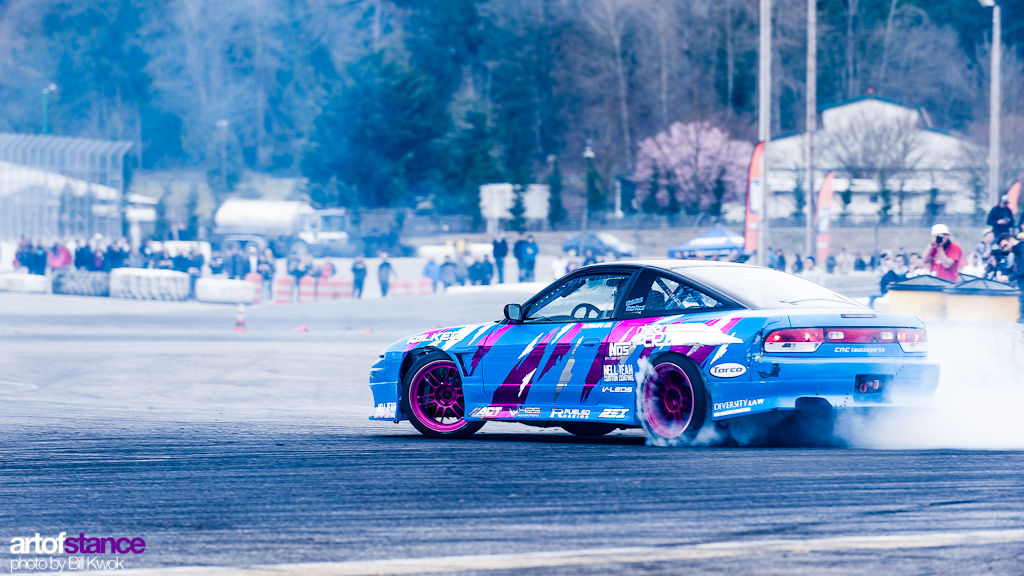 Nissan Fest at Evergreen Speedway – Part Drift (Two)
After we checked out some of the cars at the car show, we proceeded to the media meeting at the Northwest Nissans booth. Now originally it was only me that applied for media pass online for Richard and I. We found out later that we were supposed to apply for a media pass seperately. The media pass gives us access to the track for photos as well as a pit pass. So after I grabbed my pass, Richard stood nervously on the side to see if there were any extra to be given out. Luckily Gaelen from Big Boy Media had extras. So with a sigh or relief we headed to the track with our friends from Dodologic. I would personally thank Gaelen for the media passes and giving us access to photograph a great event.
We walked out to the sidelines of the track and found out from track workers that we were allowed to shoot from the two center columns in the middle of the track. Of course when we heard this there was a mad dash from us and other photographers to camp out our spots. Richard and I have been to Evergreen Speedway last year for Formula D but we shot from the stands (click here to see the coverage from Formula D). This event however would be the first one where we've been on the track and the experience was great! No fence to get in the way and having a car slide across in front of you made for some great photo opportunities. Something that we should of taken advantage more was we should of moved around the track more to get more point of views around the track. The sound of the screeching tires and powerful engines was deafening, the smell of burnt rubber was poisoning,  and the dust in our eyes were blinding. That didn't matter, cause Richard and I would do it again in a heartbeeat. Thanks again to Northwest Nissans for putting on a great event! Be sure to check out Part One here!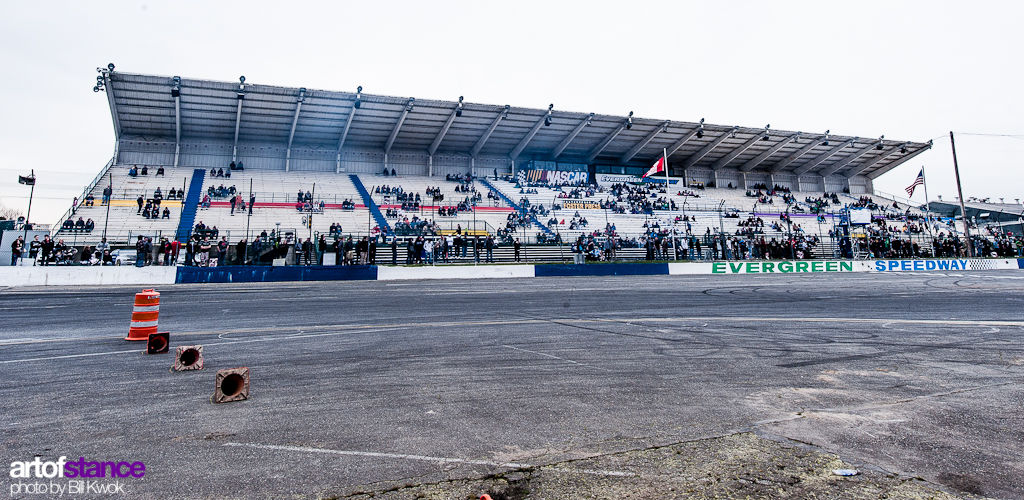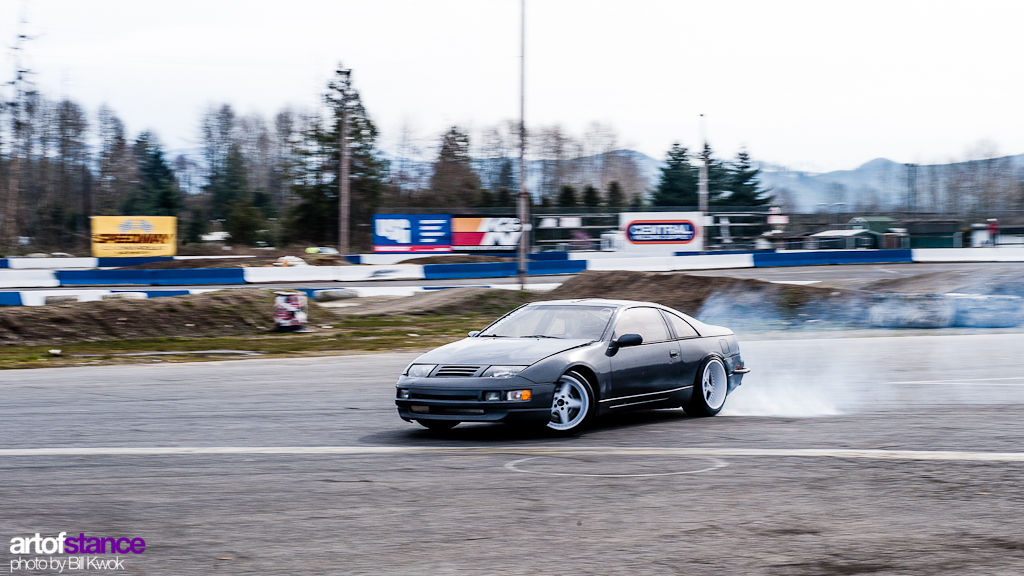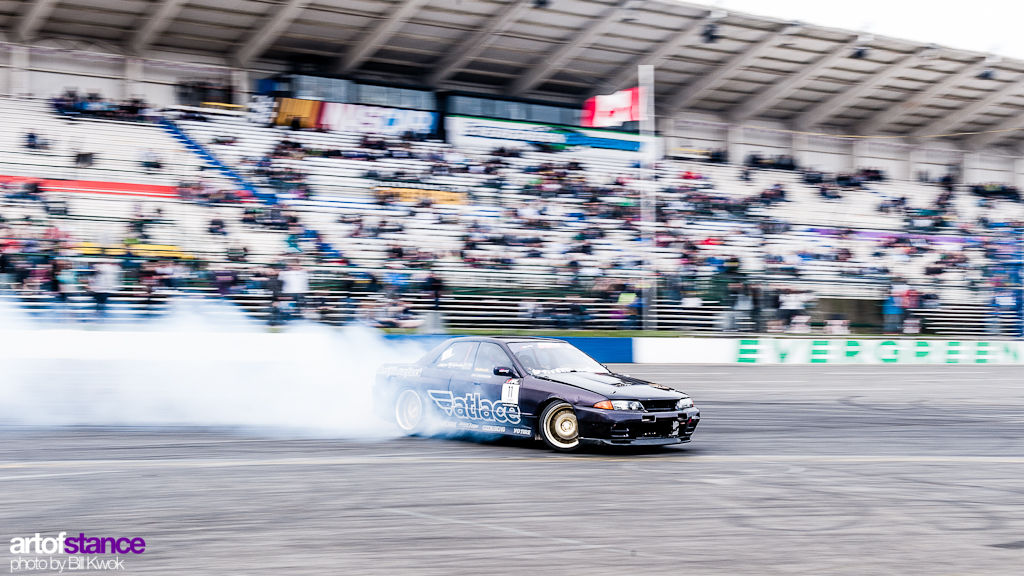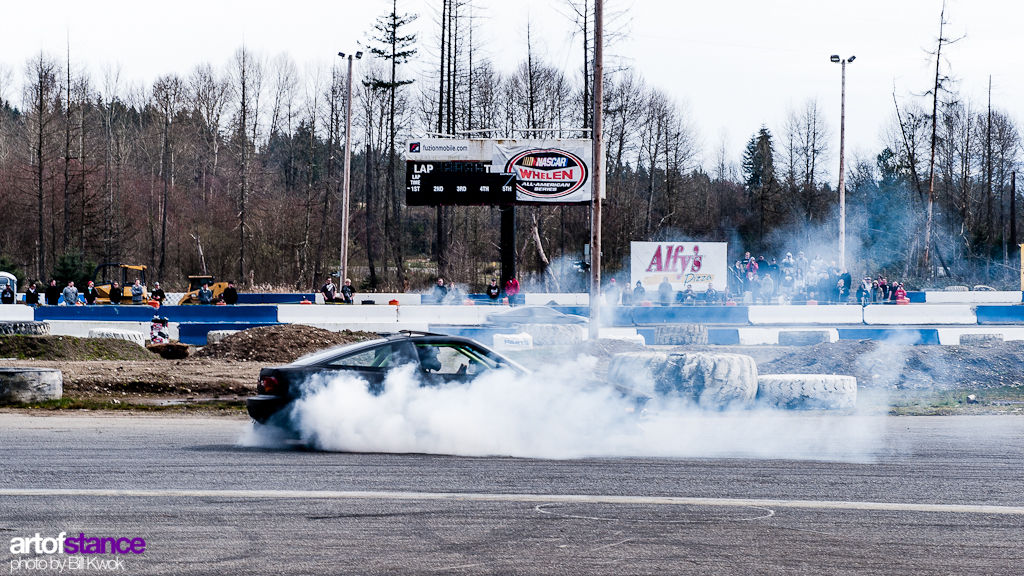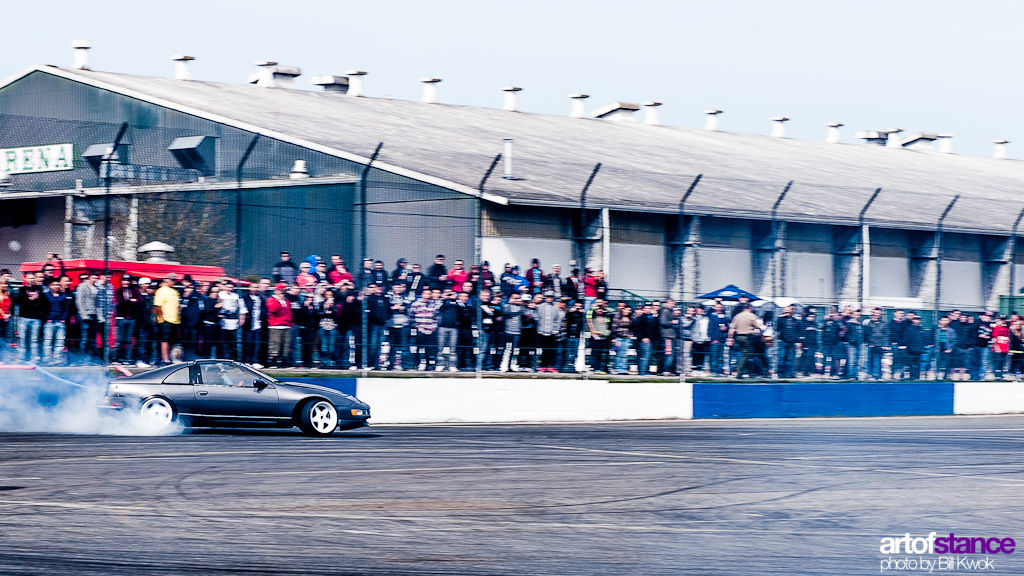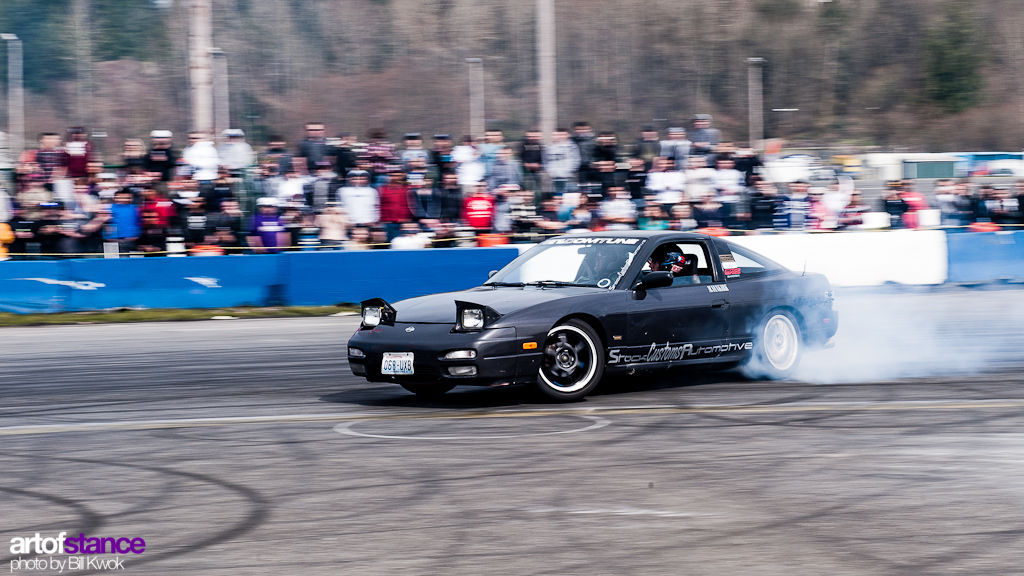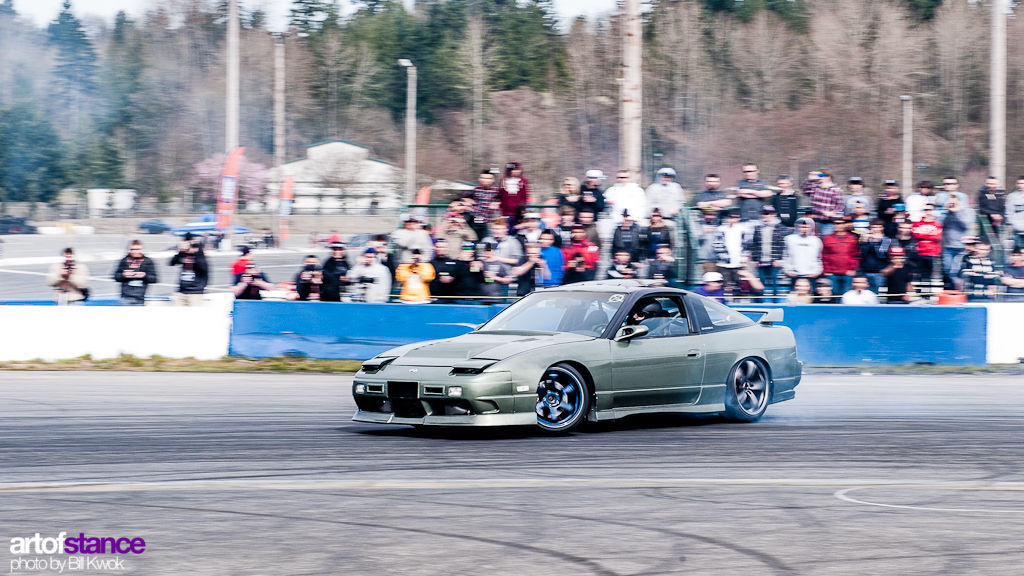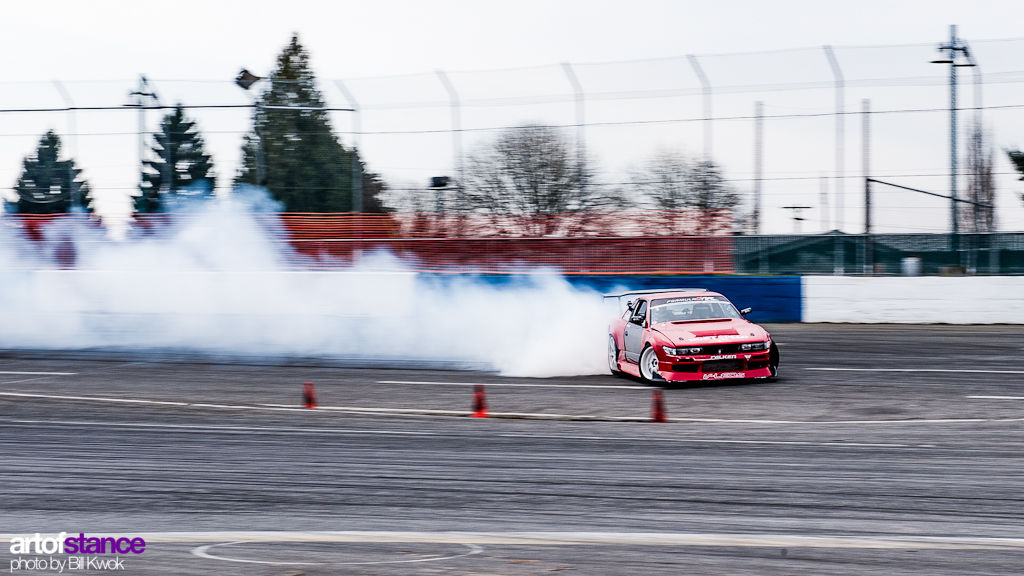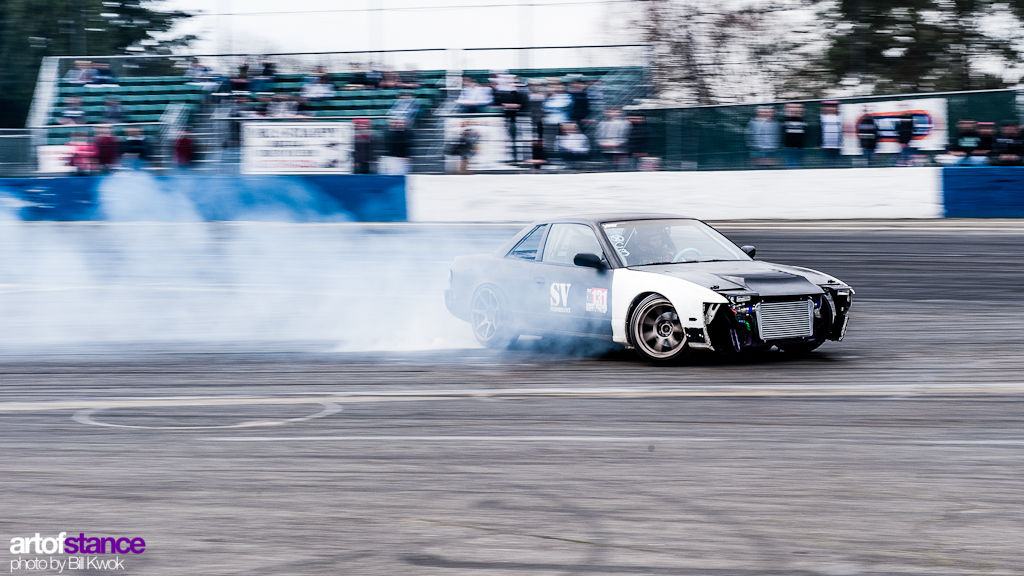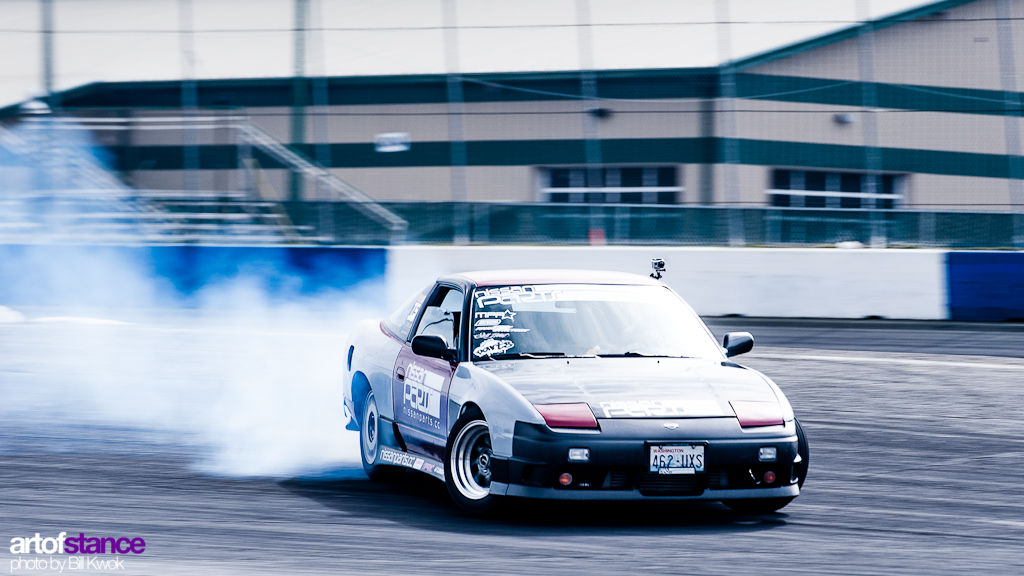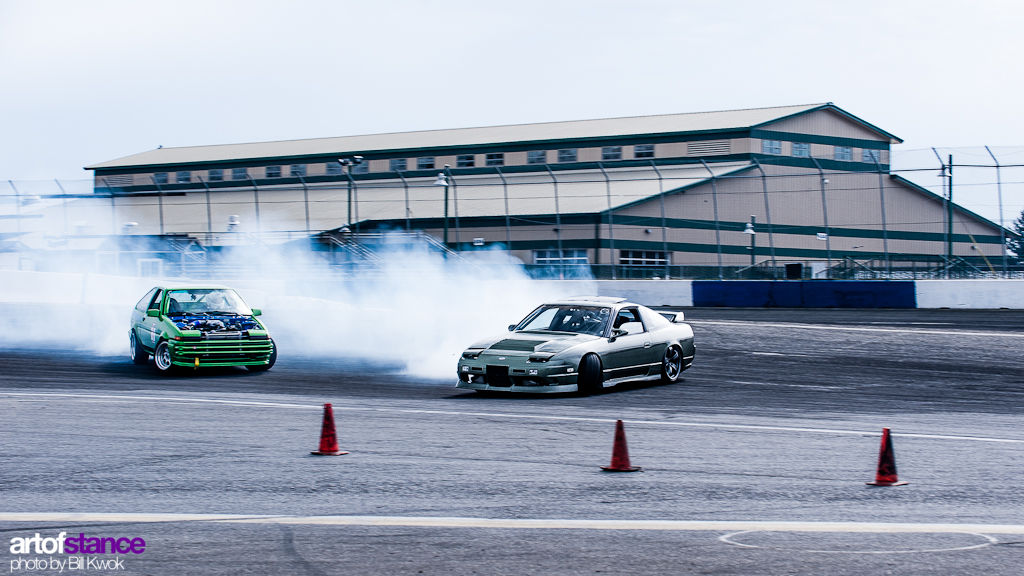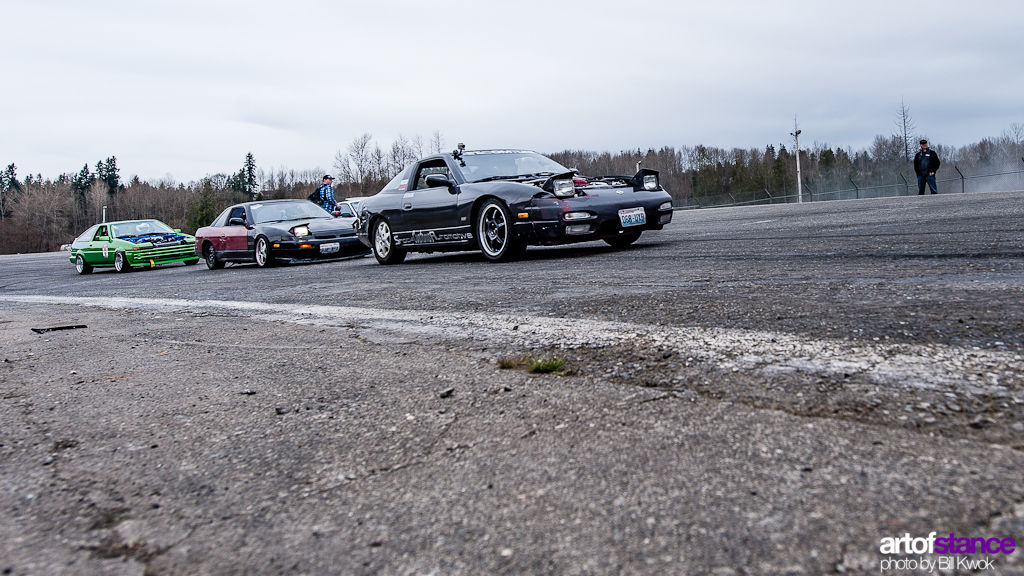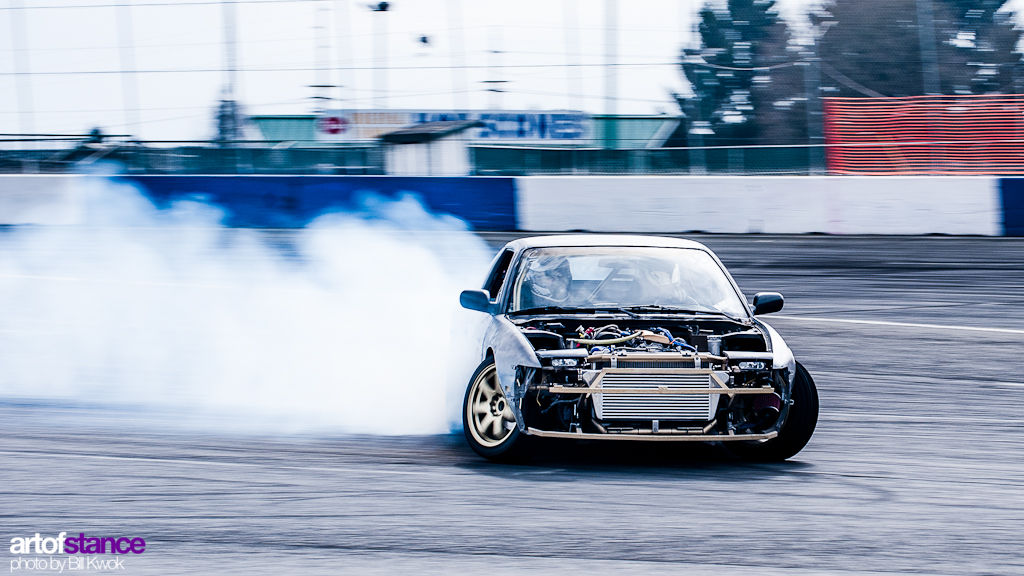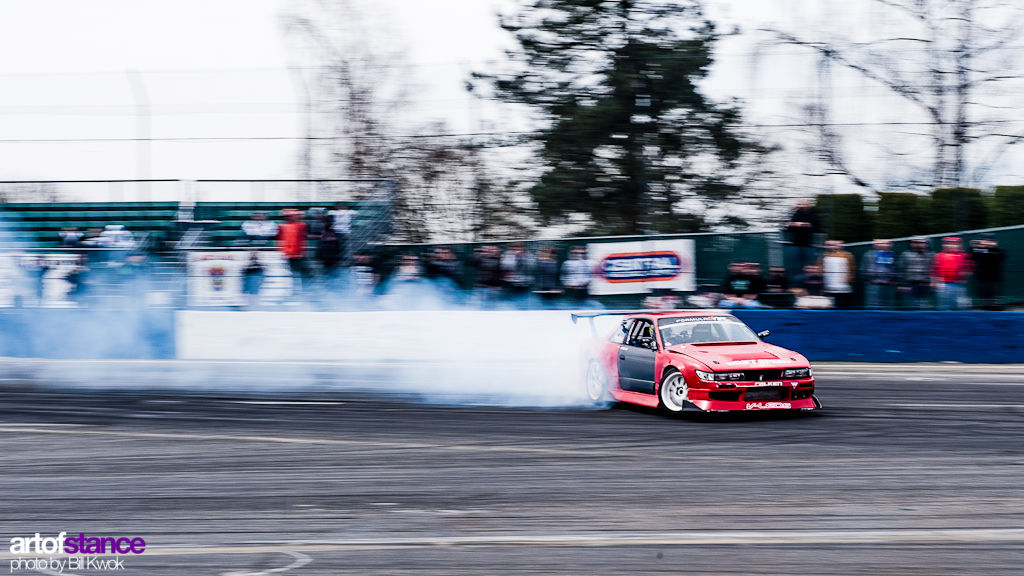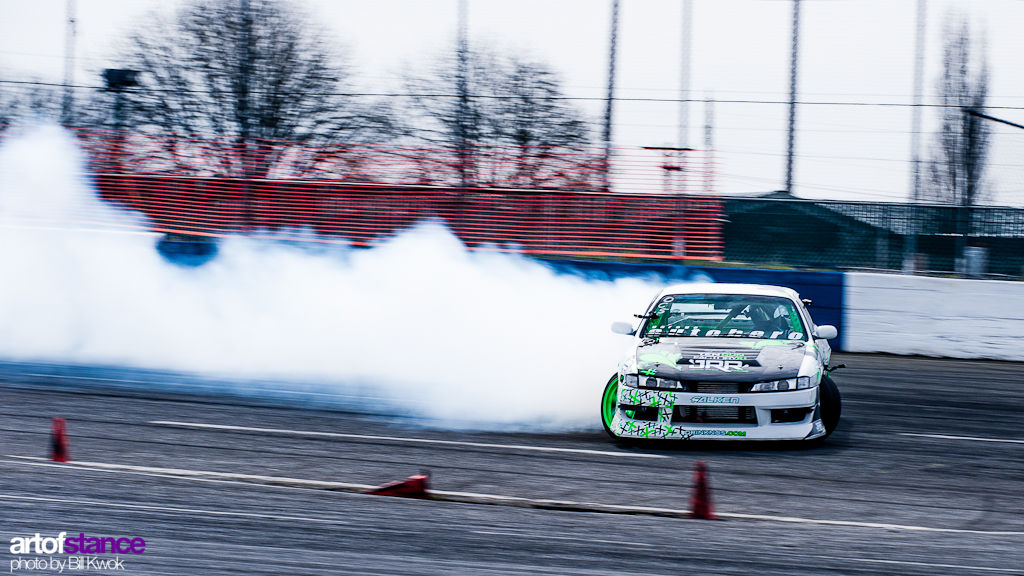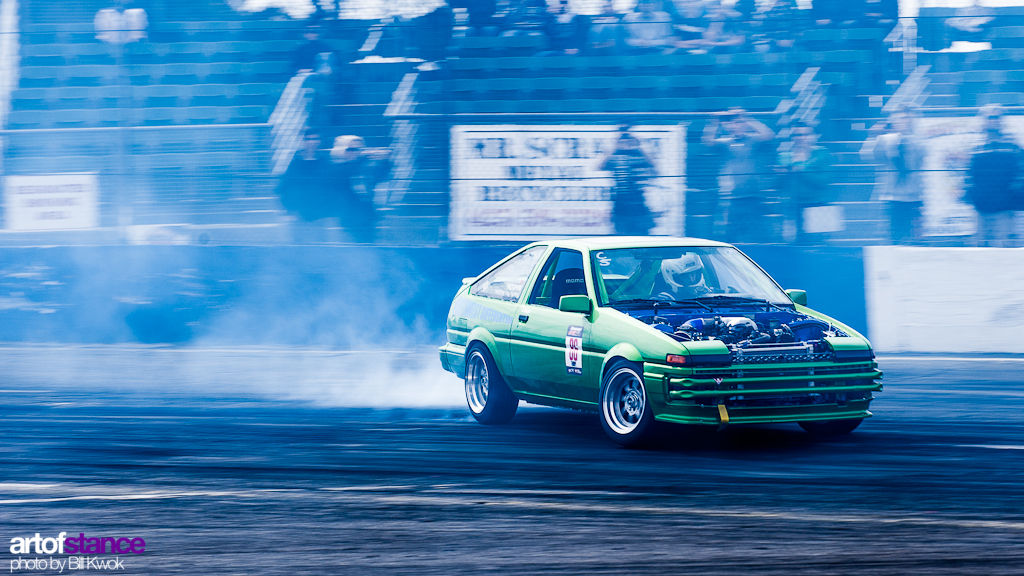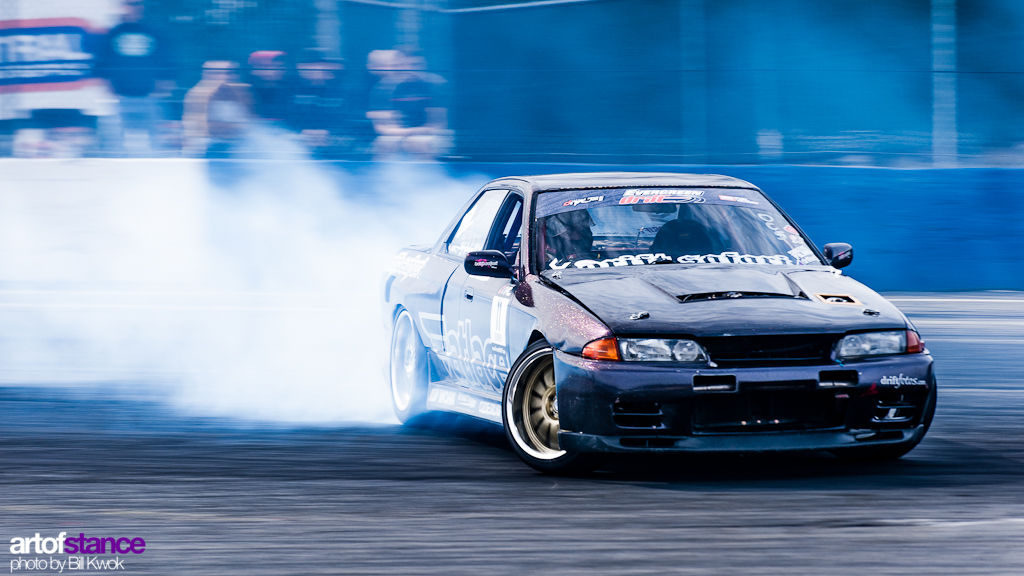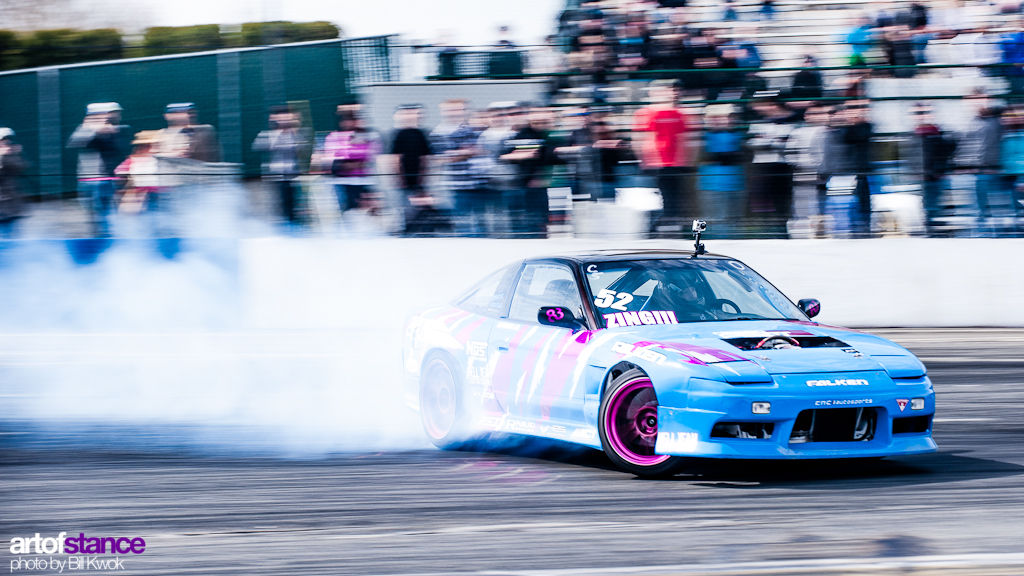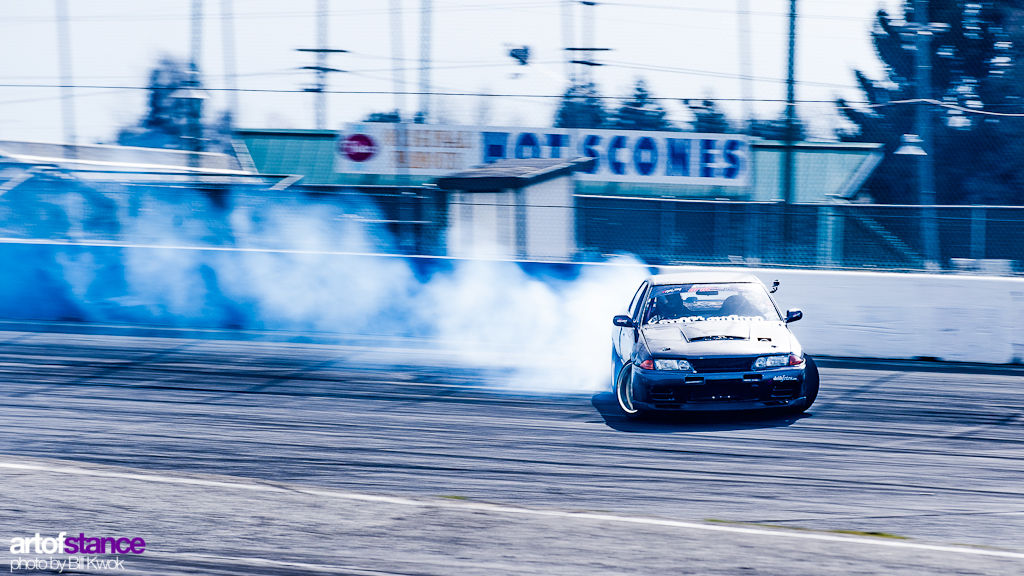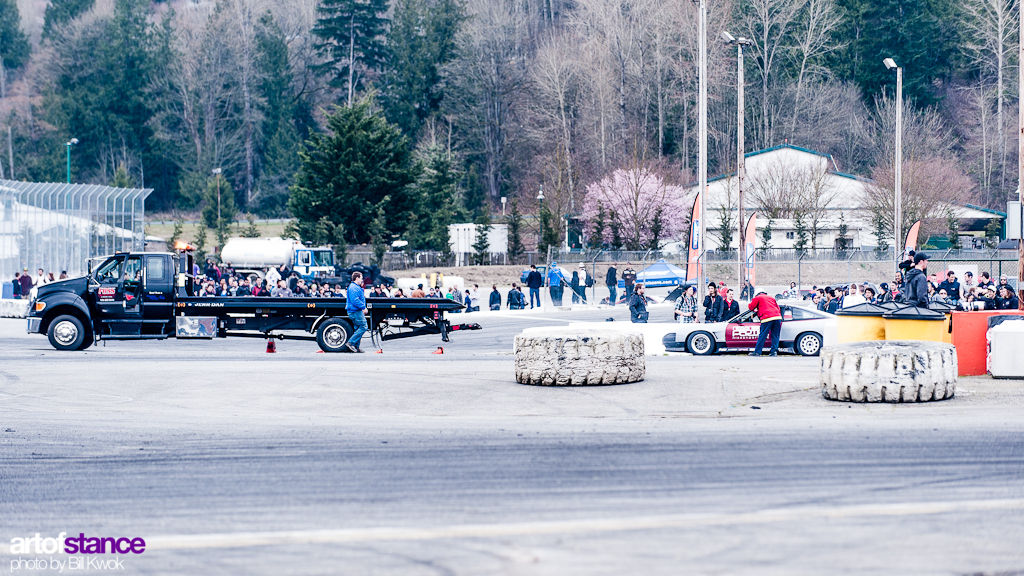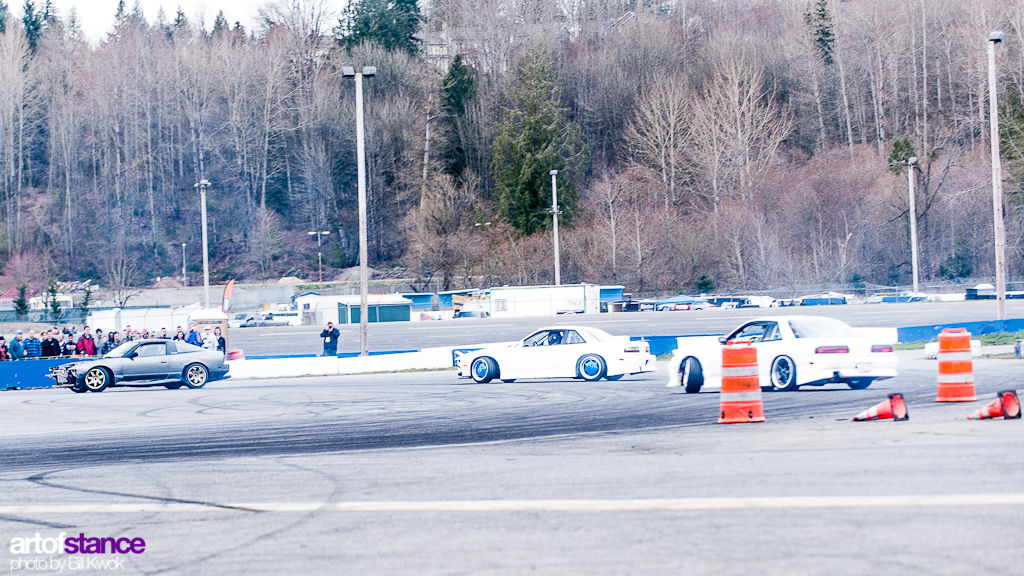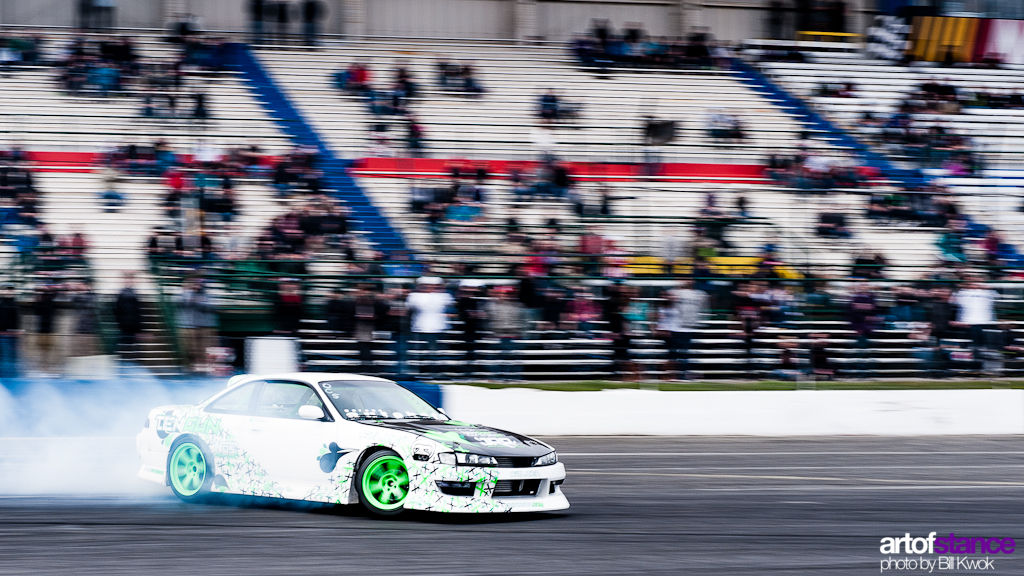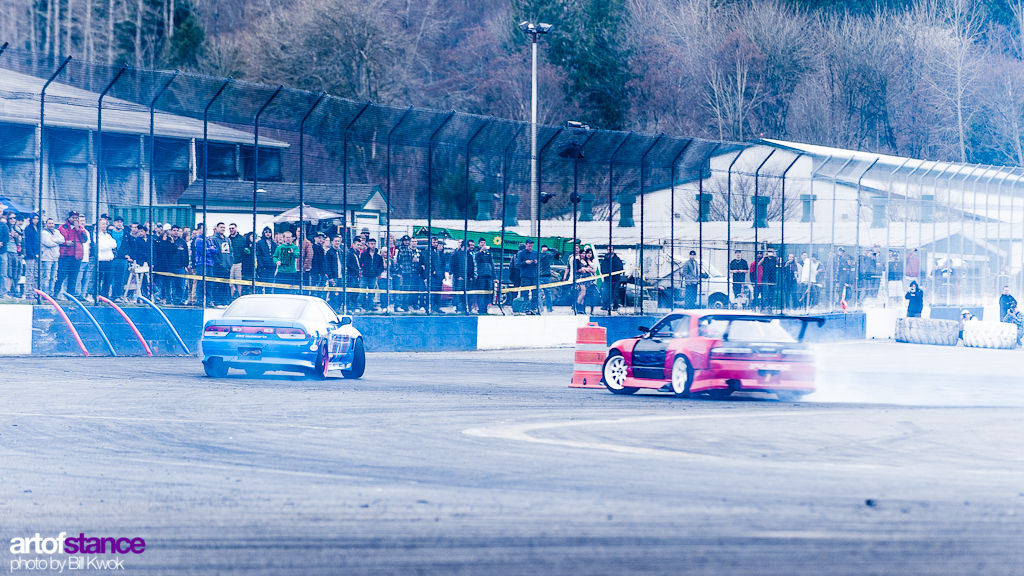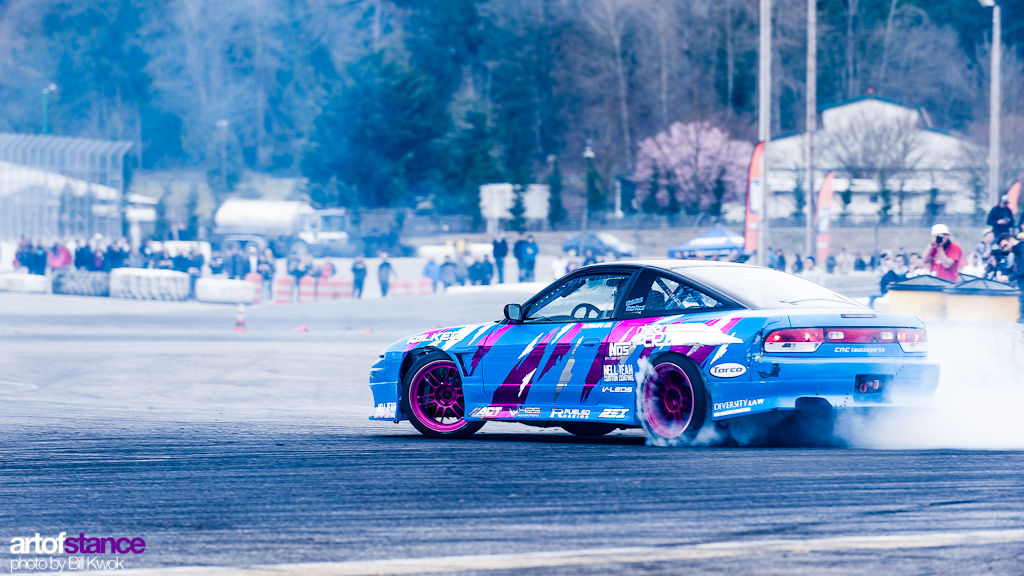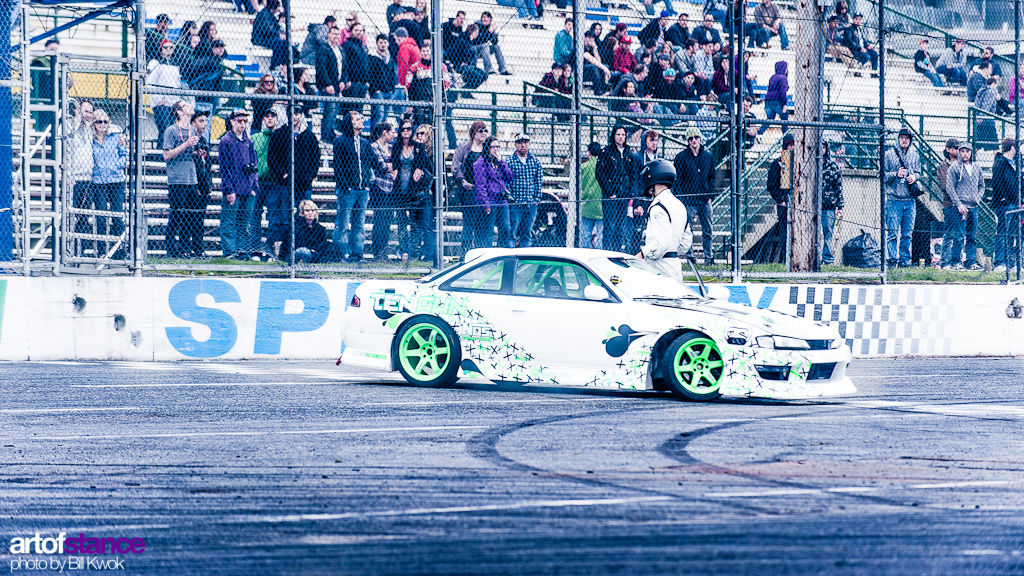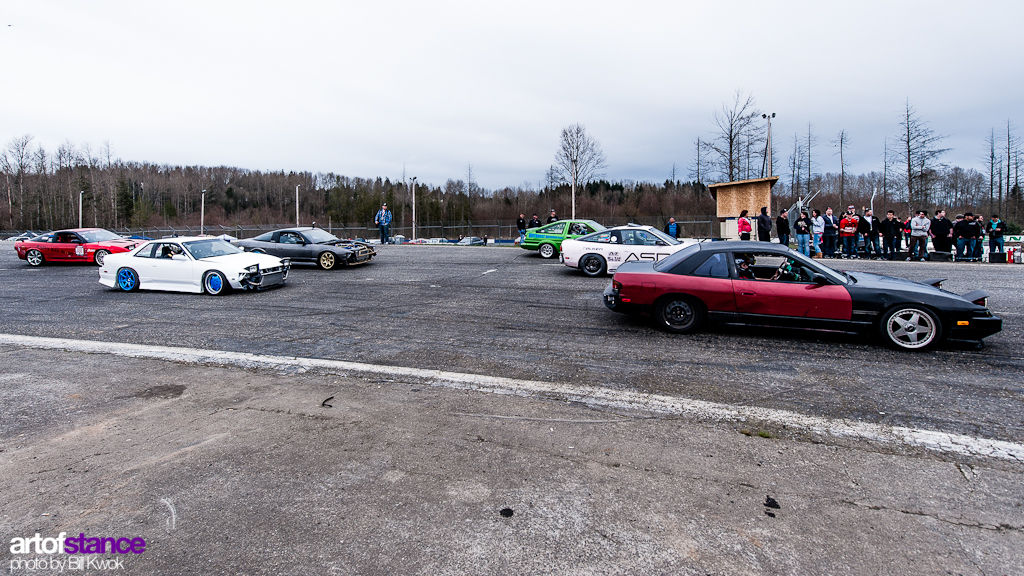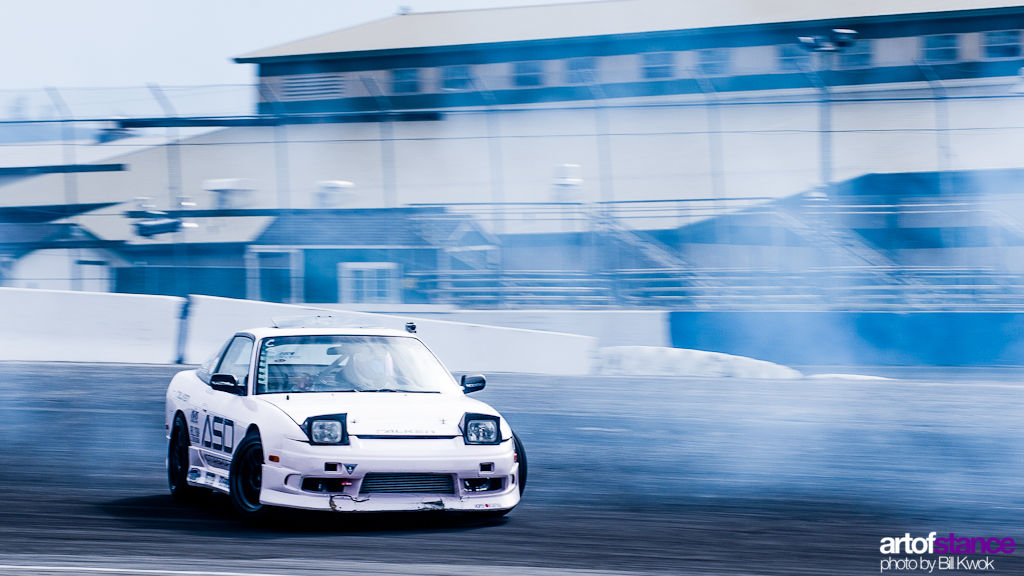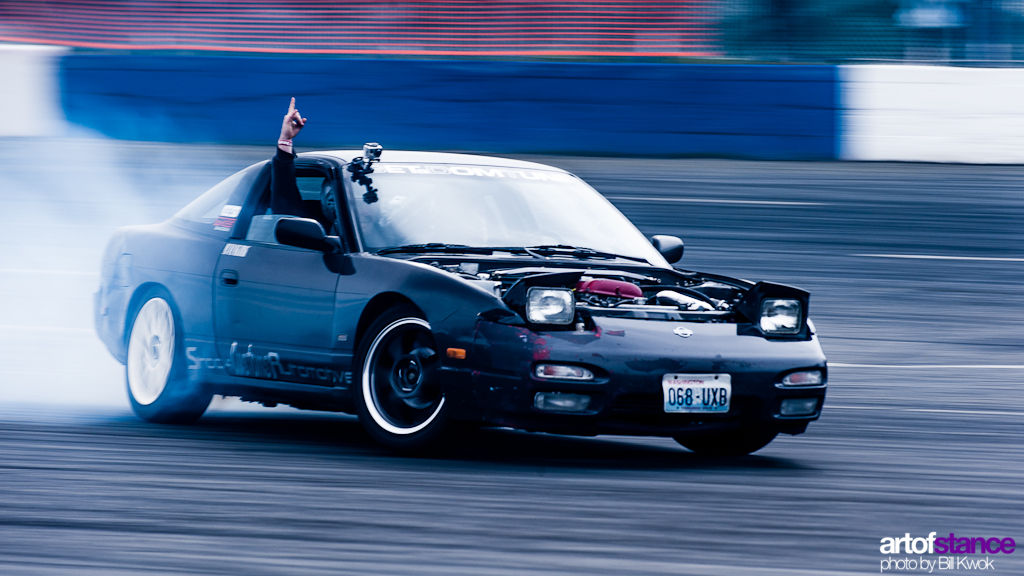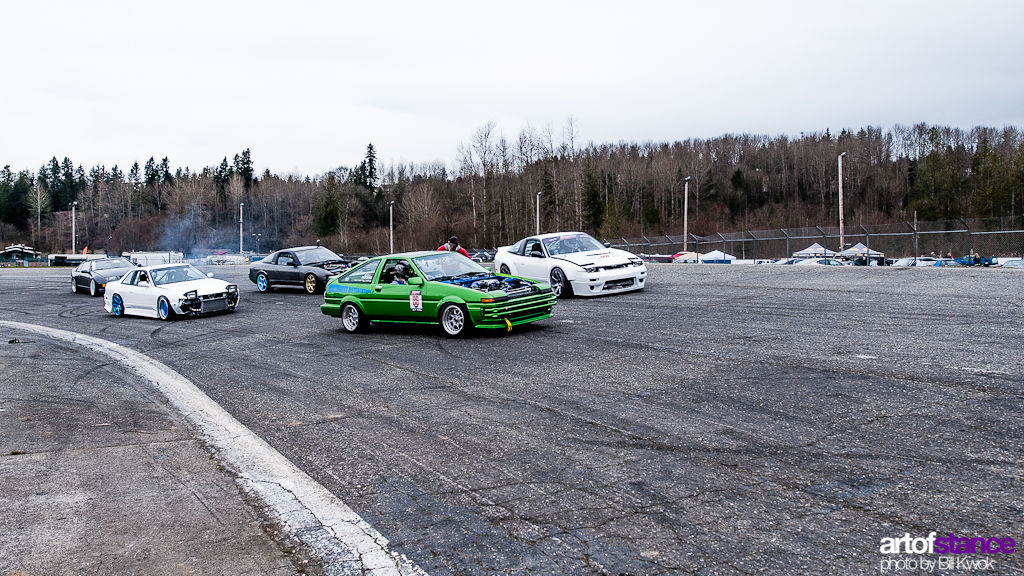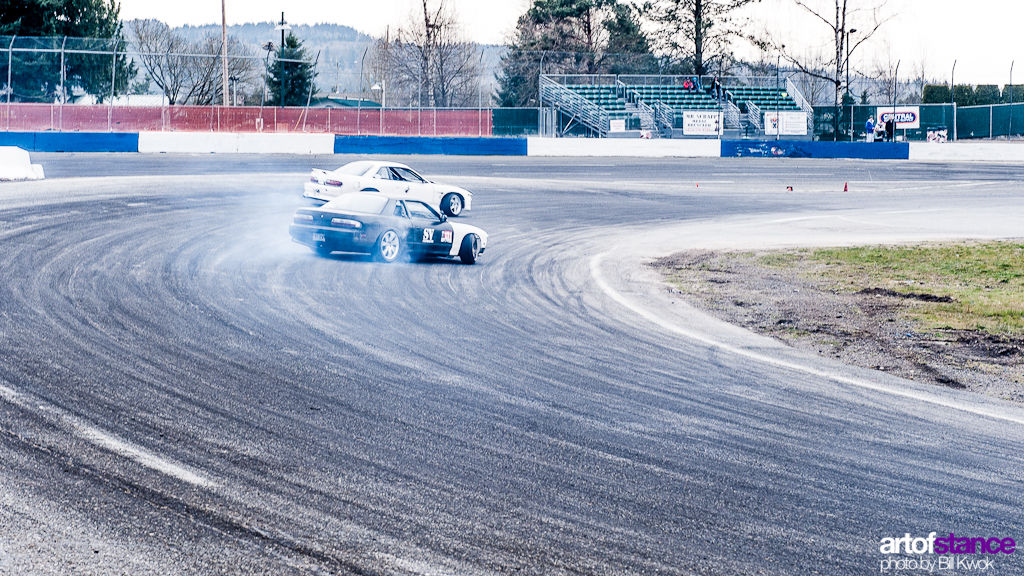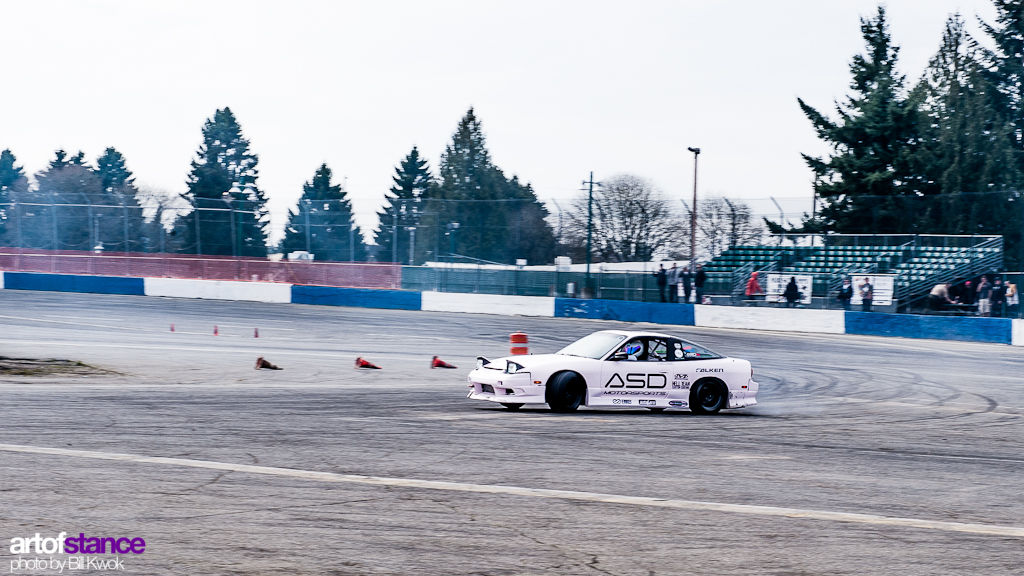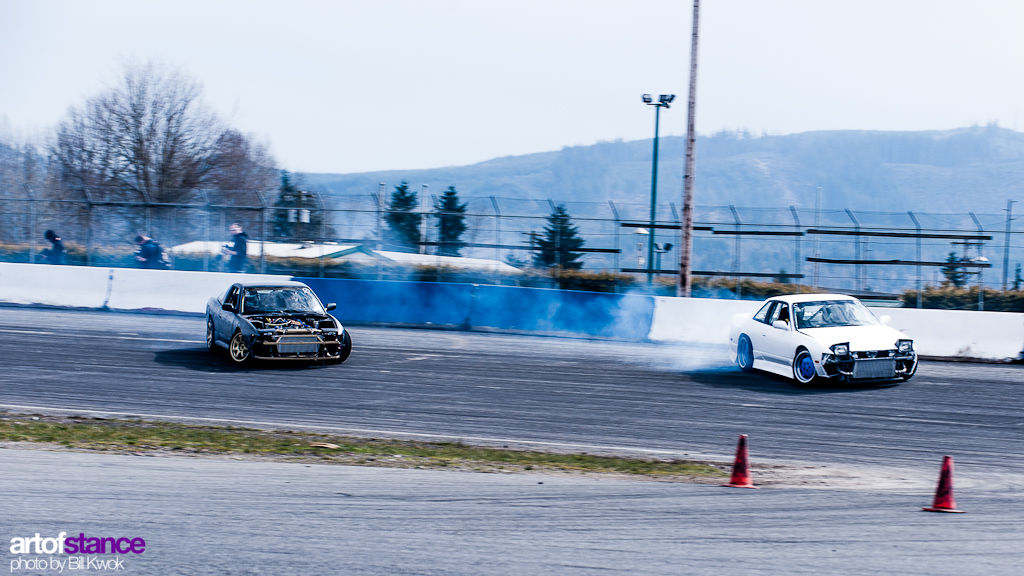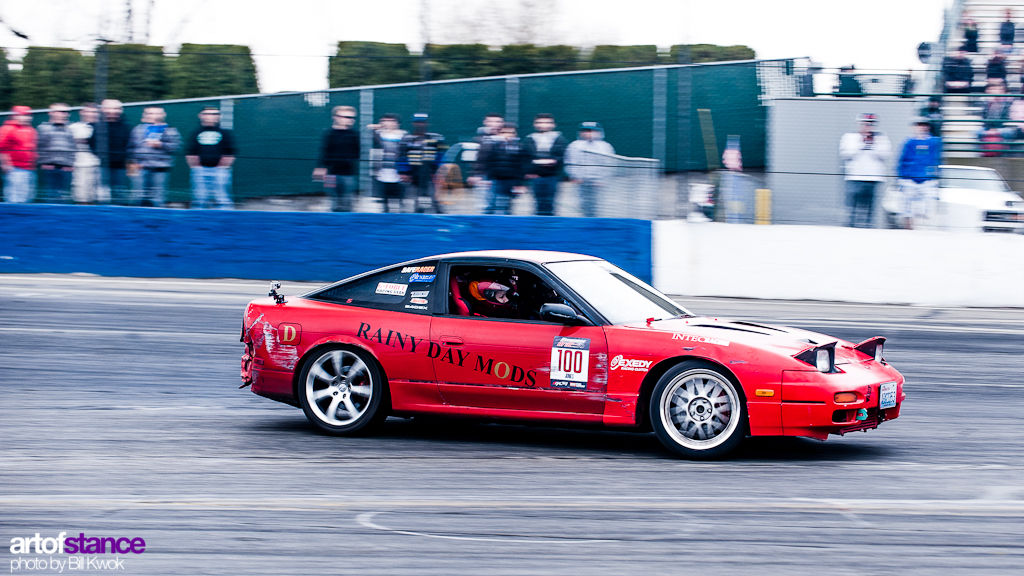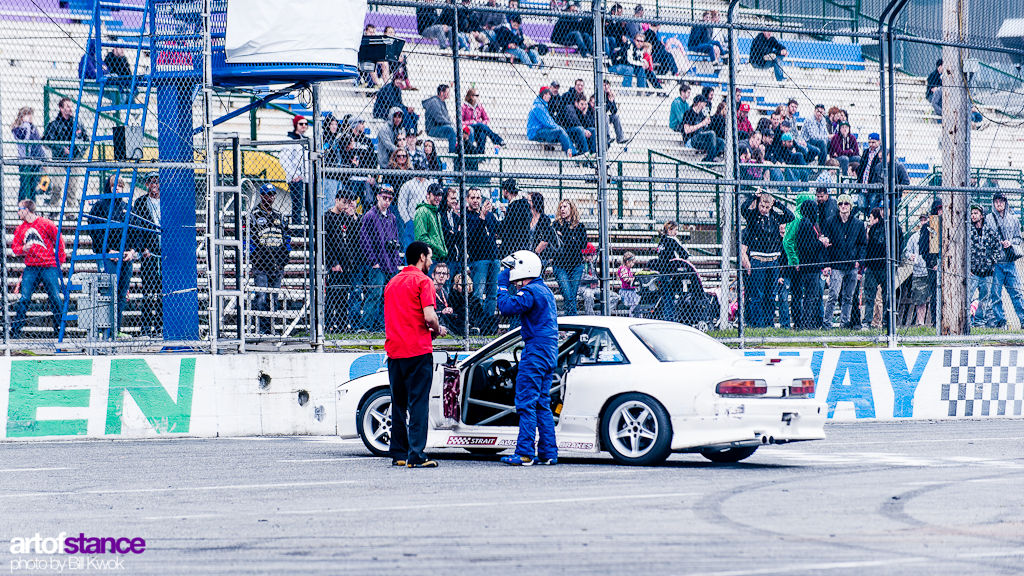 [one_half]
I've always loved having access to the pit area, you get a closer look at the cars. This gives you access to the cars without the fear of them crashing into you :). Like being on the track, it gives you a different perspective of the event than you would get from the grandstands.
[/one_half]
[one_half_last]
The drift cars seemed so docile when they were parked. Until the driver starts up the engine, then the beast under the hood roars to life. I thought it was interesting that while some of these cars were stripped out, there were a few where the interior wasn't completely torn apart. Some even still had stereos still intact!
[/one_half_last]