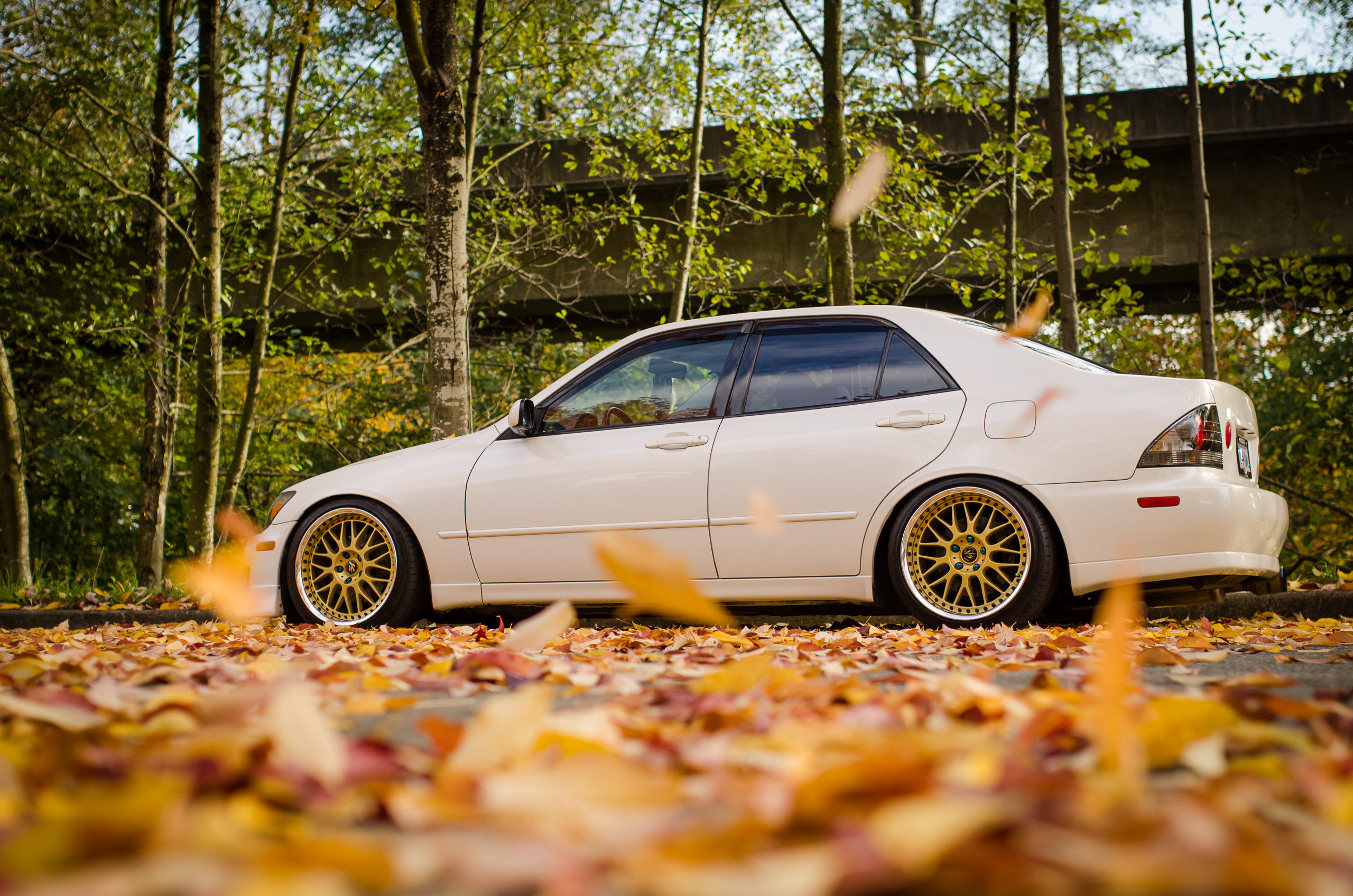 Lexus In the Fall – John Trinh's Lexus IS300
Photos: Bill Kwok
We've been meaning to shoot John's car for a while now. We first saw it at the Revscene summer meet and we were glad that it was one of our winners out of our free draw for a feature. With the sun low on the horizon and the leaves changing for the season, we set out to a perfect location Bill had in mind that would be a great backdrop for his white IS300.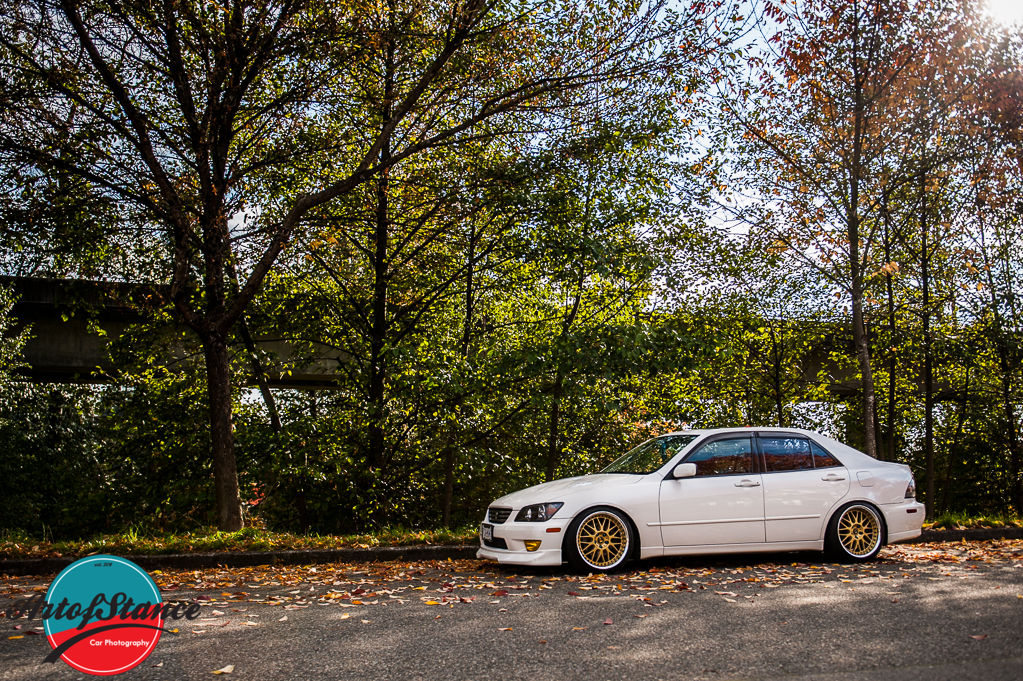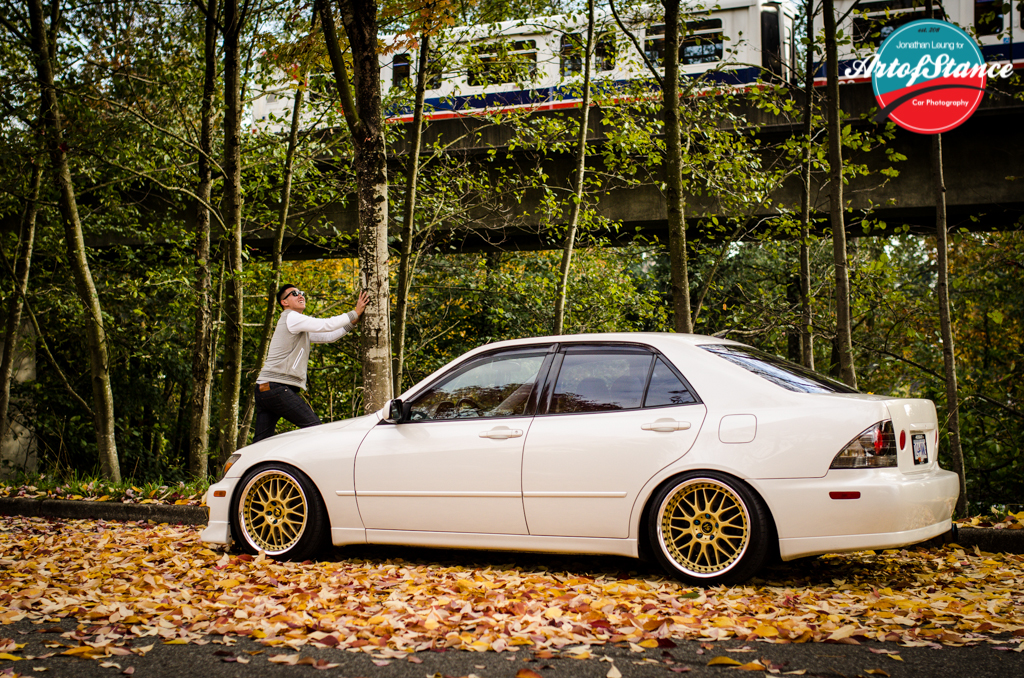 John's friends were nice enough to help us gather more leaves. You can never have enough.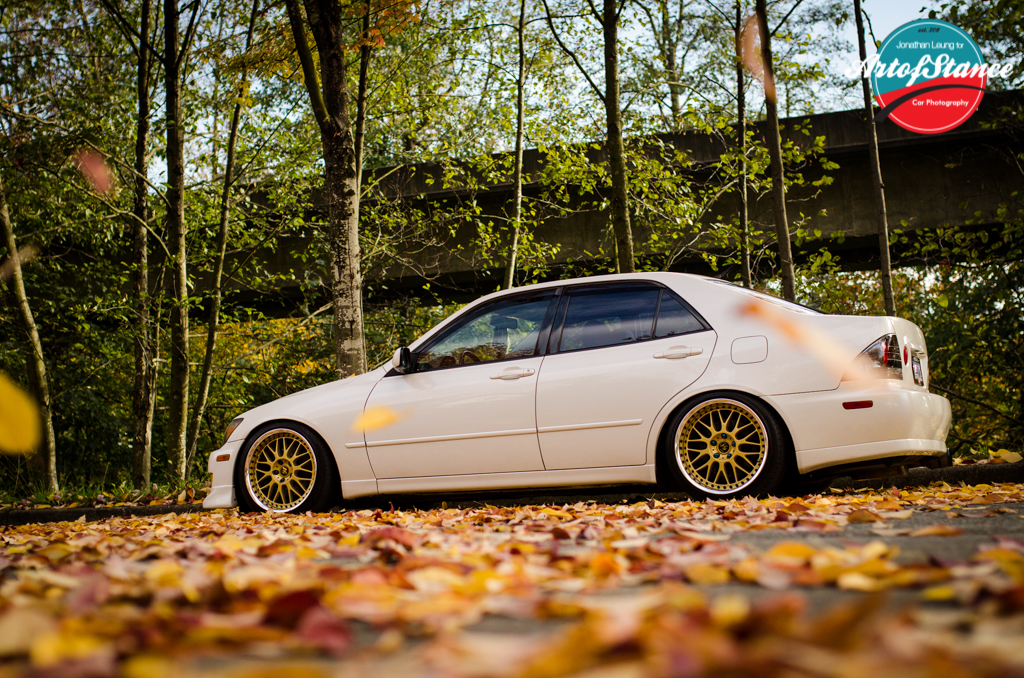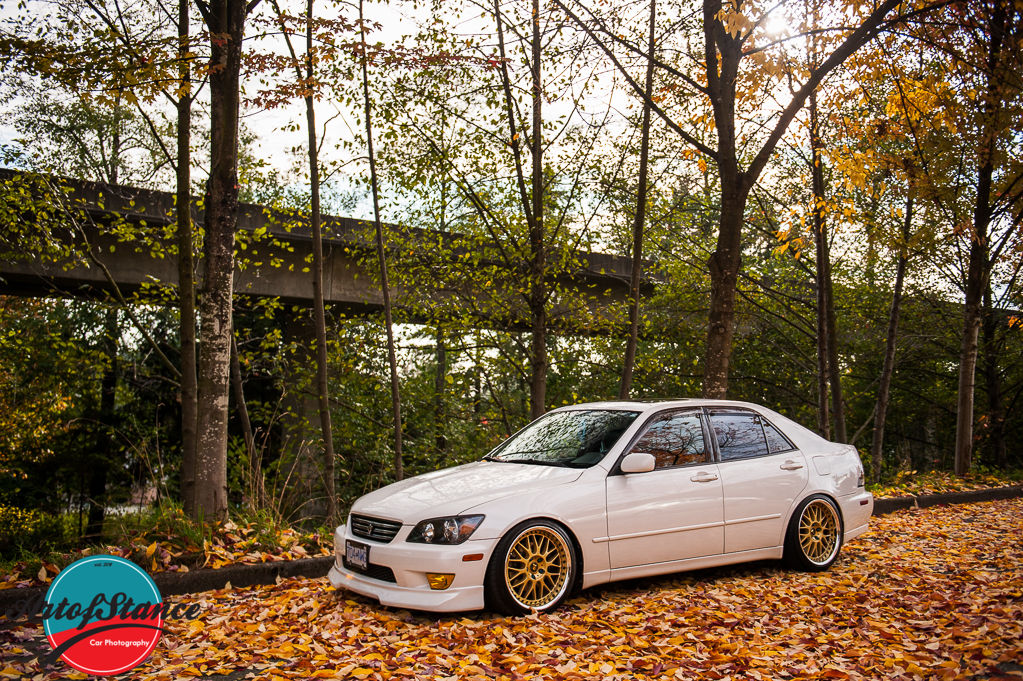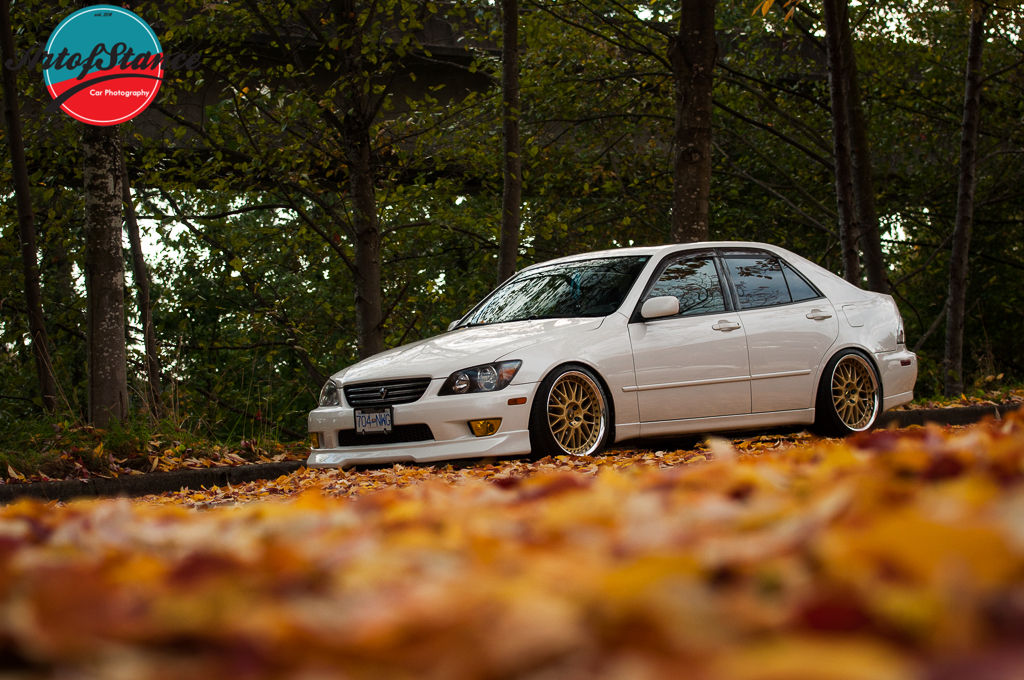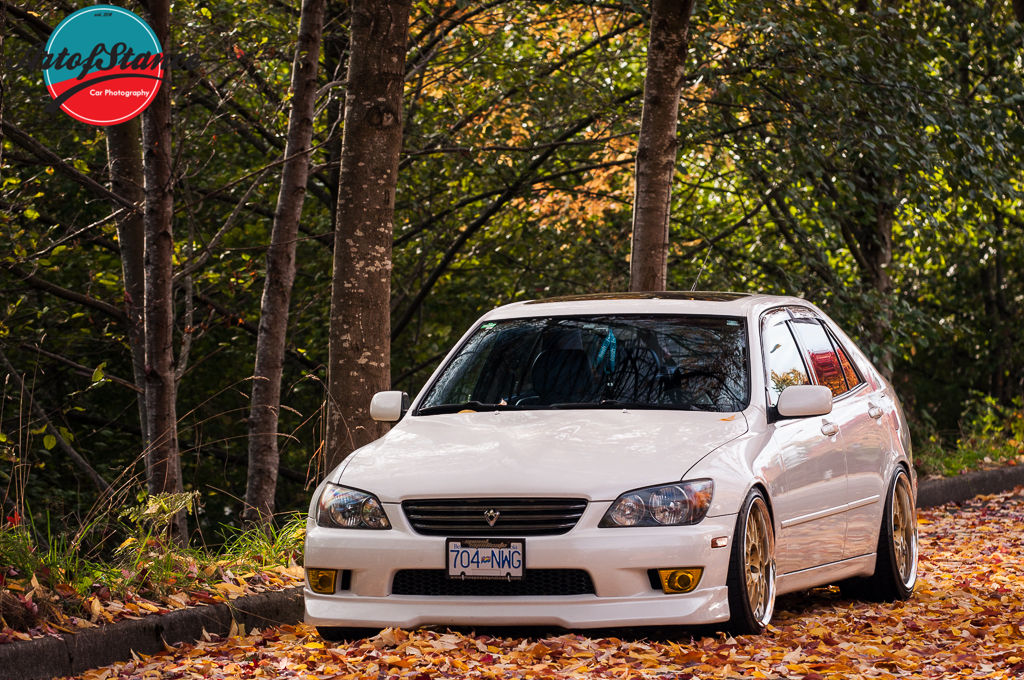 John's Lexus sits flush on a staggered set of gold Work VSXX and they looked amazing against the leaves spread over the street.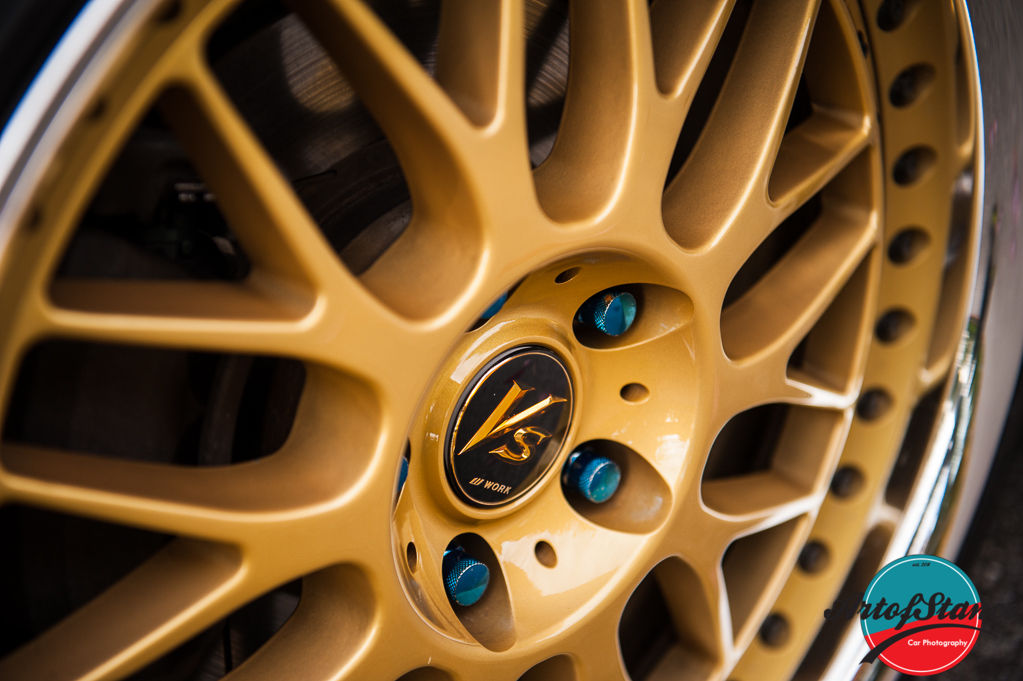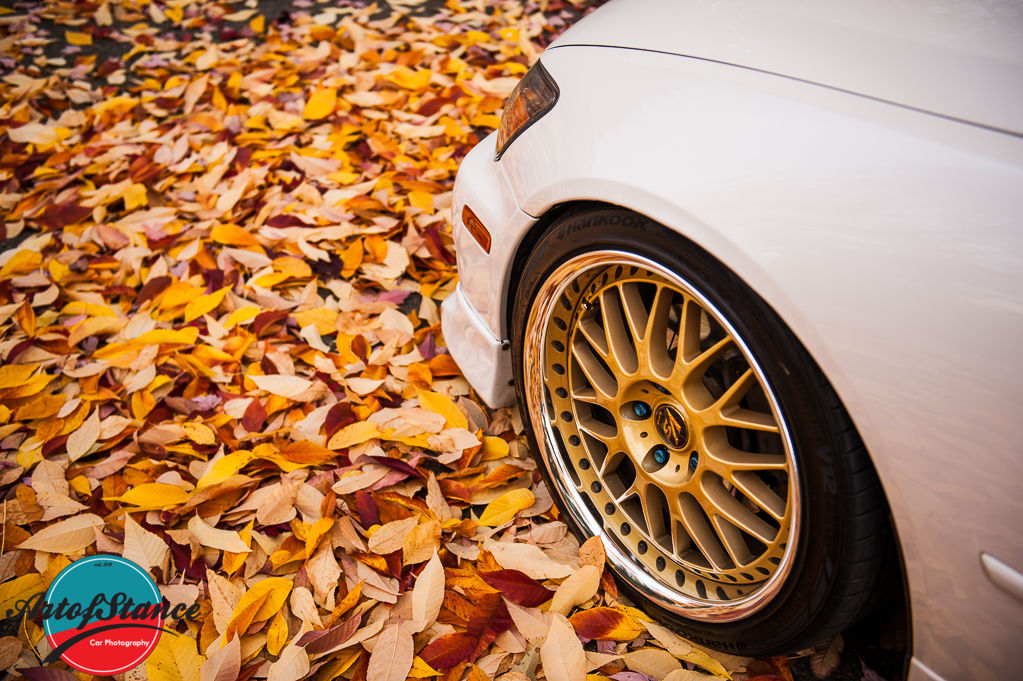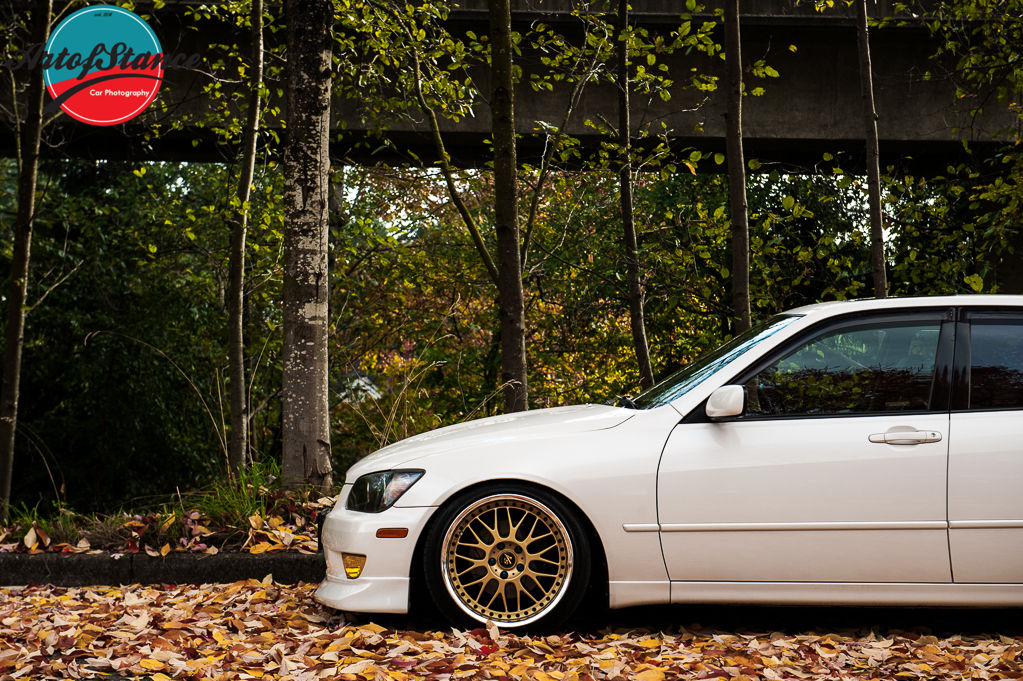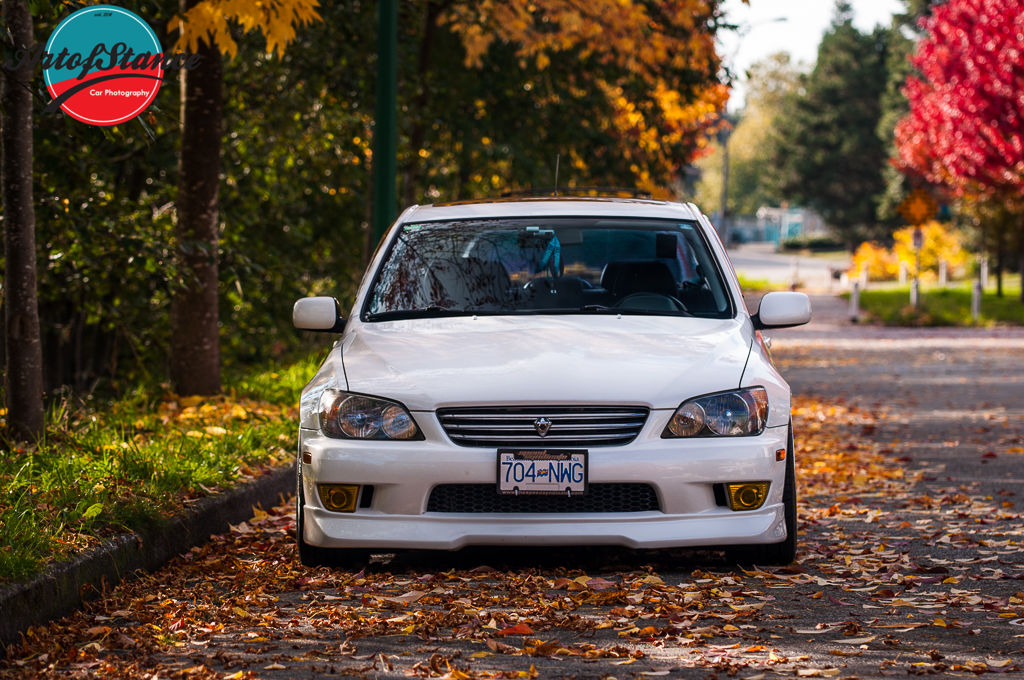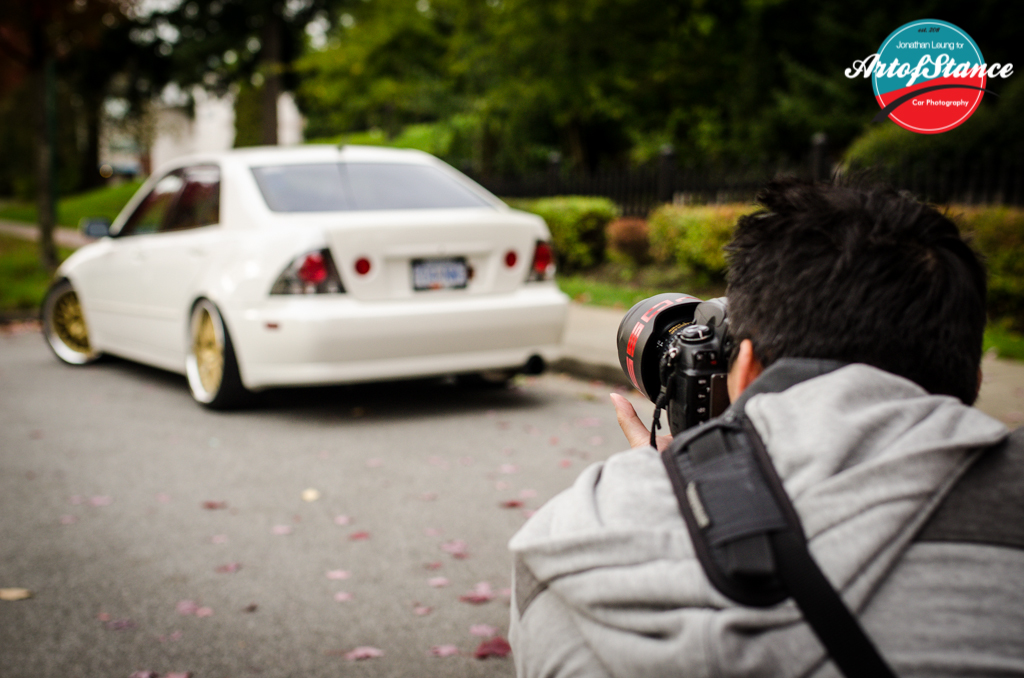 Bill lining up the next shot.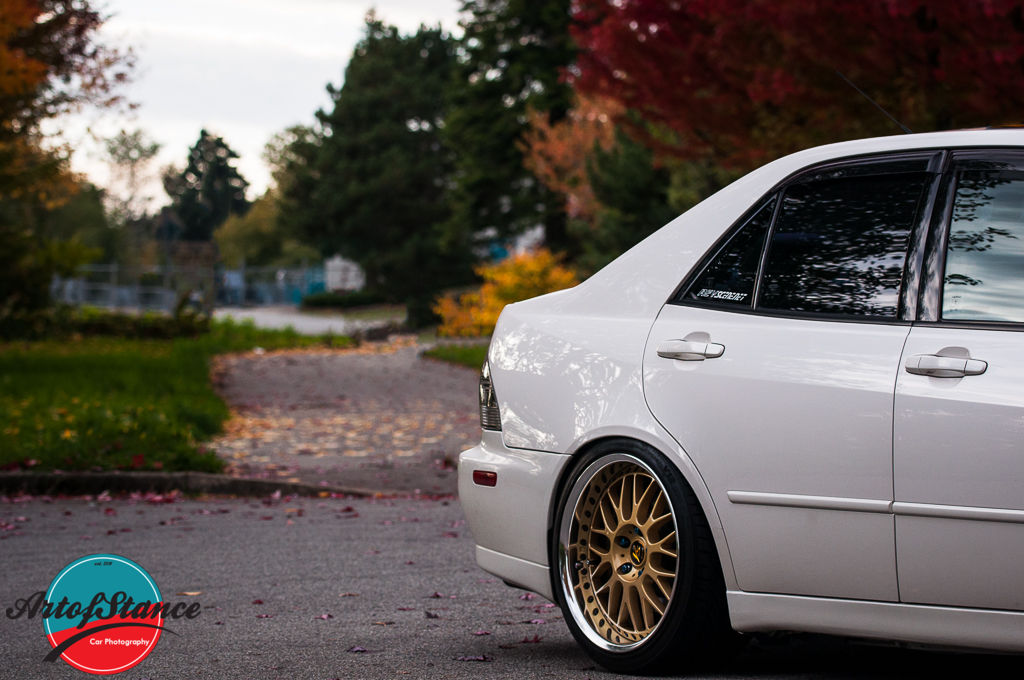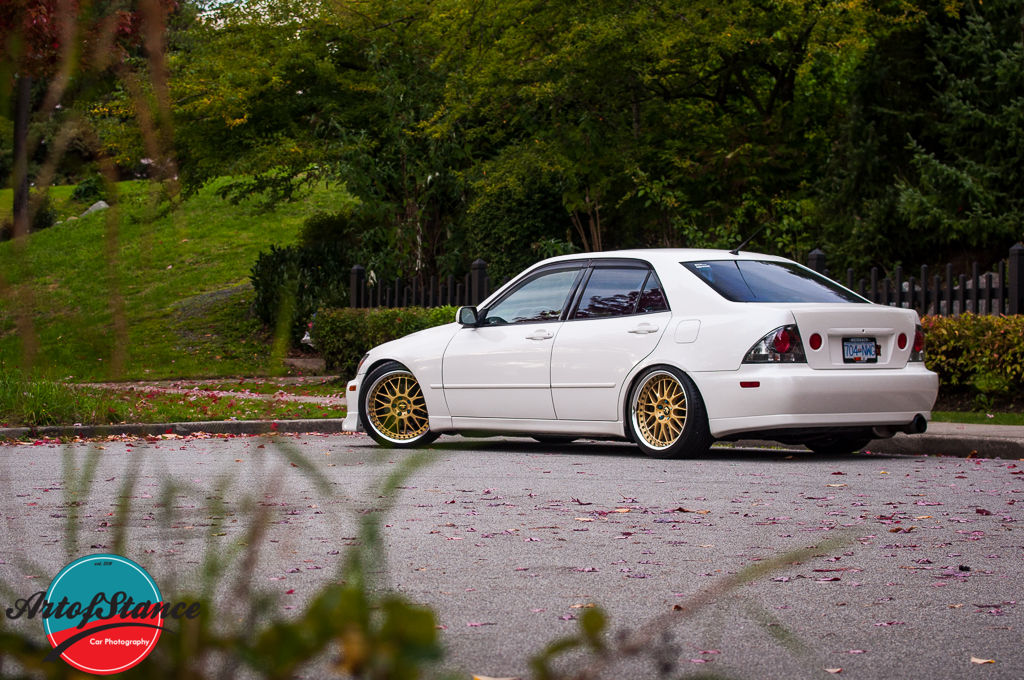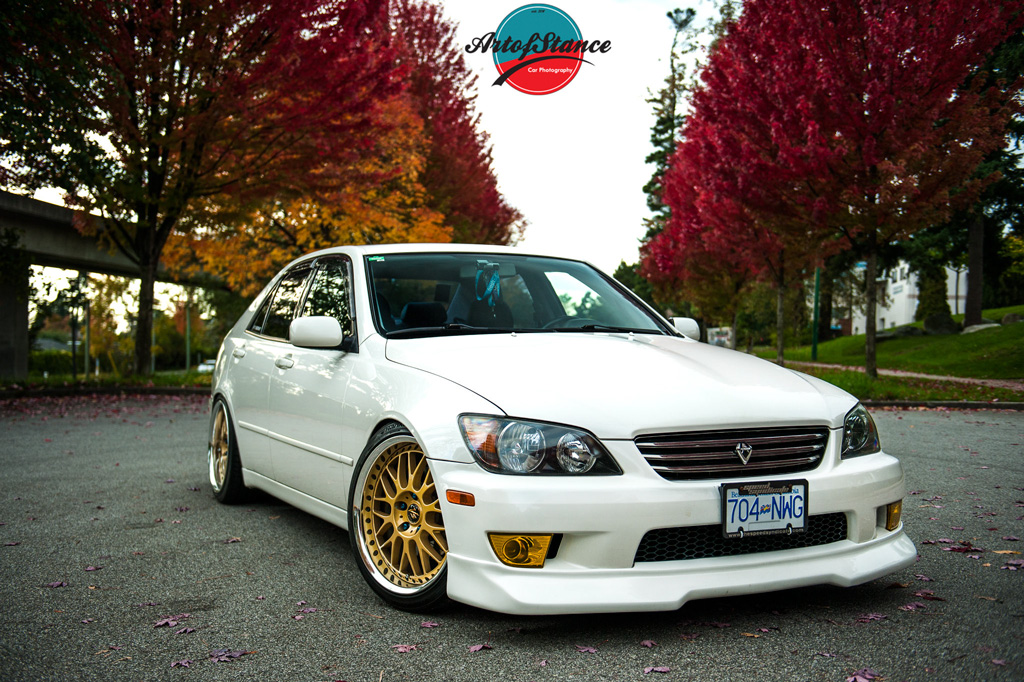 Let us know what you think in the comments section below.