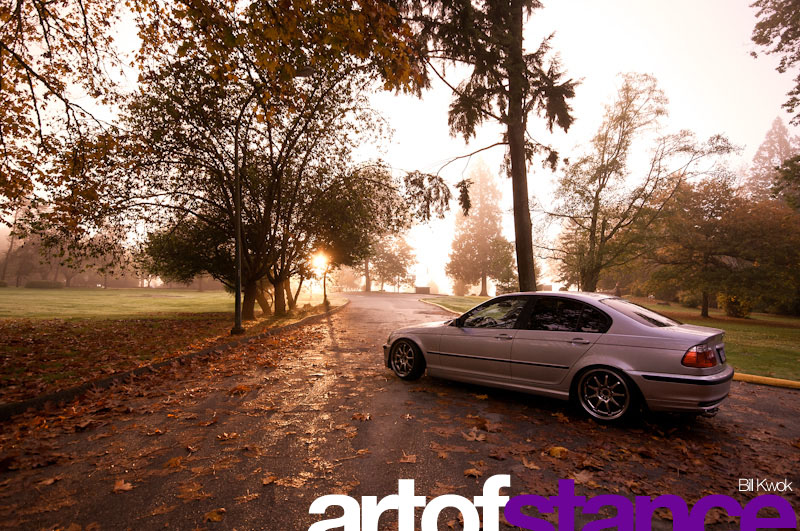 The Autumn – 2001 BMW 325i
Kevin Yong came to us for a photoshoot of his 2001 BMW 325i, a car that he came upon on Craigslist, the source of everything good and bad. It had only 60,000 km on it which was rare for a 6 year old car at the time. We've seen pictures of his ride before as Kevin himself is a photography enthusiast. We loved the stance of the car when we got the chance to see the car live. Our shoot began on an early morning that gave us some great lighting and some beautiful morning fog. We could tell the shoot ahead would bring us some great photos!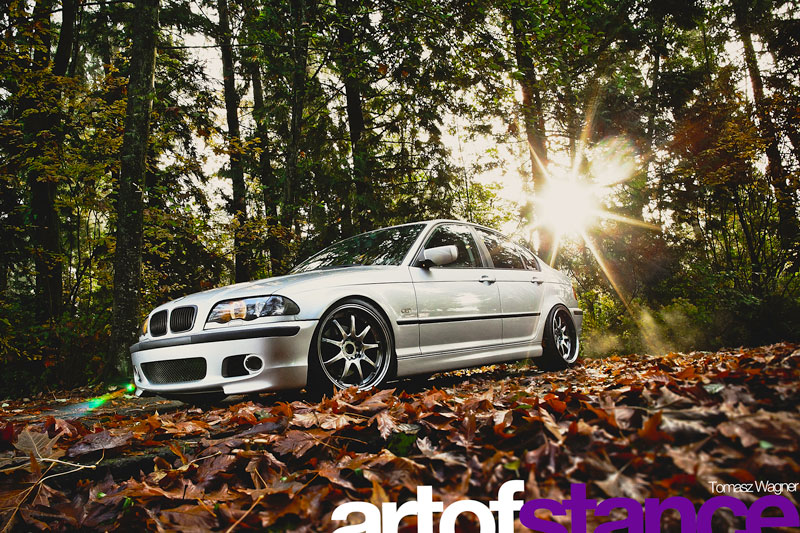 What is the fondest memory of your car?
"The fondest memory would be the first time my car was lowered. It was dropped on a set of H&R race springs, and back then I really didn't know much about how suspension components worked. Once I went to pick up my car after the springs were installed, I was just left speechless with how well a stock bodied car can look lowered. It was from that point on wards that I had a craving for more low and a better overall stance. Since then I've gone through two coilover setups to find the right one that suited my criteria."
Any problems or issues during the build process?
"With a car like this, there were little hiccups along the way in terms of maintenance. The car has thrown a few more engine light codes that I would have liked, but it all helped me learn more about this car and cars in general. In terms of mods, I guess the biggest learning curve would have been getting the wheels to fit. This particular set was the hardest just due to the aggressive sizing. When I originally placed my order, I knew what tire sizes I would have to run just based on experience with my previous sets of wheels. However, I was still in for a surprise. I was able to fit the wheels with about 2.1 degrees of negative camber, but fitting and driving are two separate things. That was when I called The Speed Syndicate and booked an appointment to have my fenders worked on. Thanks to them I'm able to daily drive this car as I intended to."
Kevin is planning to put the car up for sale soon as he plans for bigger things for his future. So what will he miss most when its sold?
"I can't pin-point just one thing I'll miss about the car. To be honest, I'll miss every part of this car. For the past four years, this car has been through everything with me and taught me so many lessons. As cliche as that may sound, its true. Five years from now when I look back and think about this car, I'll be able to remember where I was at certain points in life just by when it was lowered, or when the bumper was painted…etc. This car is a visual diary of my life."
"I'd like to give a shout out to my family, my friends and my girlfriend for putting up with sitting in a lowered car that has to slowly creep up on every speed bump. Thank you to the Art of Stance team, The Speed Syndicate, and everyone else that has helped along the way."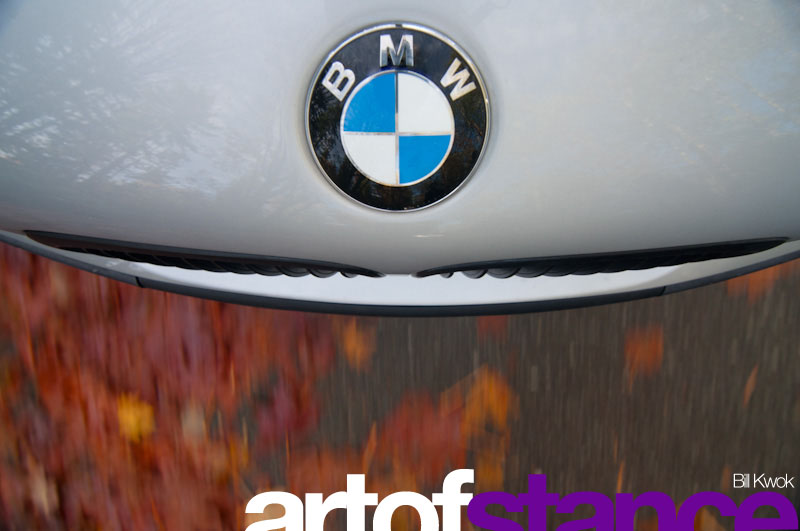 Modifications
OEM Mtech 2 front bumper
OEM E46 M3 side skirts
2500k daytime running lights
3000K HID fog lights
Smoked corner lights
M3 LED taillights
BC Racing BR coilovers
Work Emotion XD9 18×9 +20, 18×10 +18
Vorshlag 75mm stud conversion
Uuc TSE3 catback exhaust
K&N 57 series short ram intake
We loved shooting this car and we'll miss it when its gone. Hope the new owner takes good care of the car as well as Kevin has! Now lets see moar!