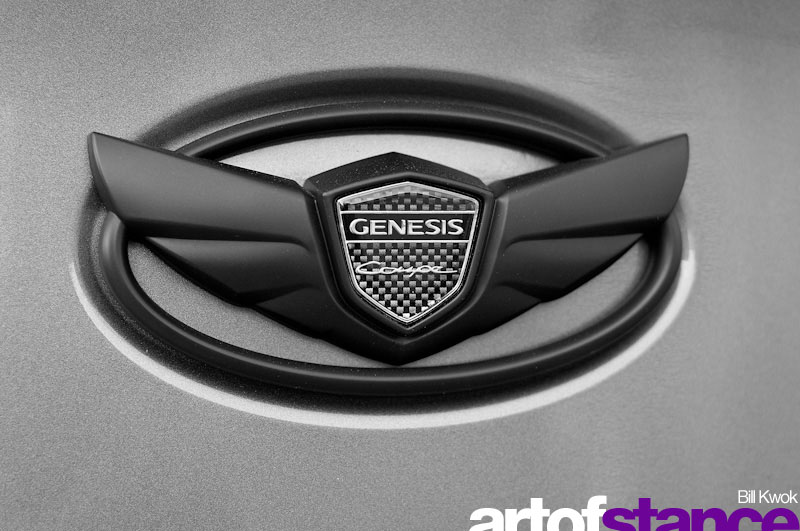 AOS Raffle Winner 3 – Hyundai Genesis
Our third and final winner of our photoshoot raffle was Gary Chan, the owner of a 2011 Hyundai Genesis Coupe! For this shoot we had some more tools at our disposal to be more creative with our angles. We also did most of the shoot in an indoor location.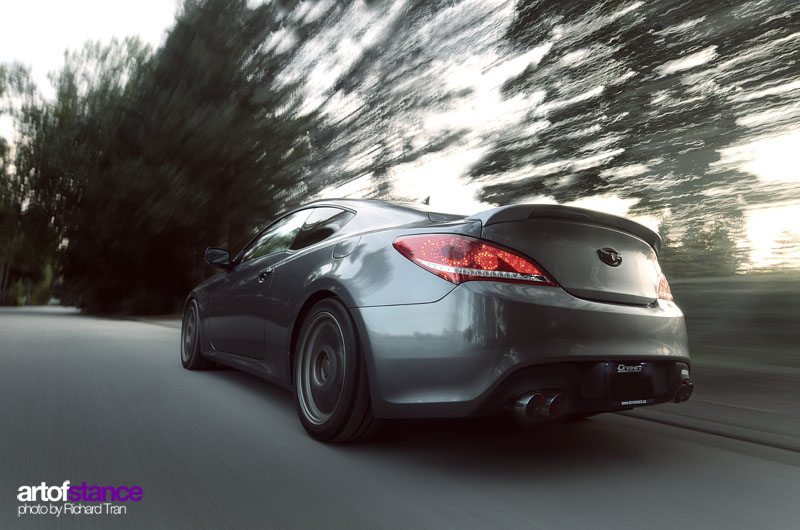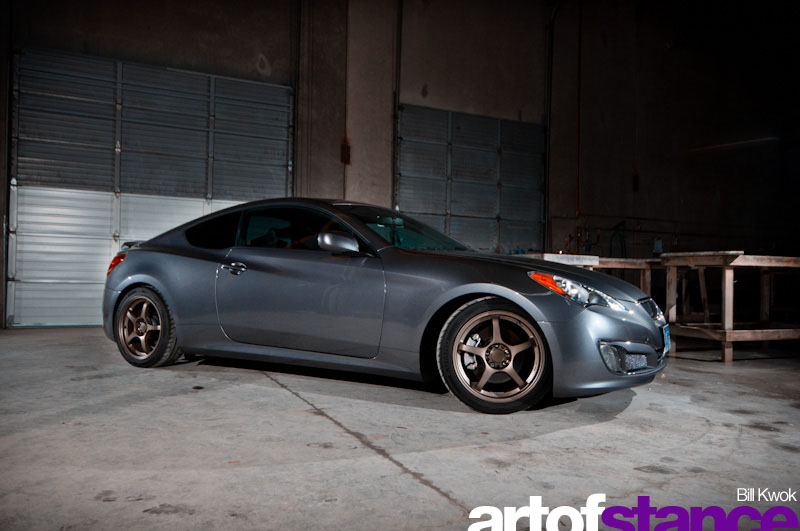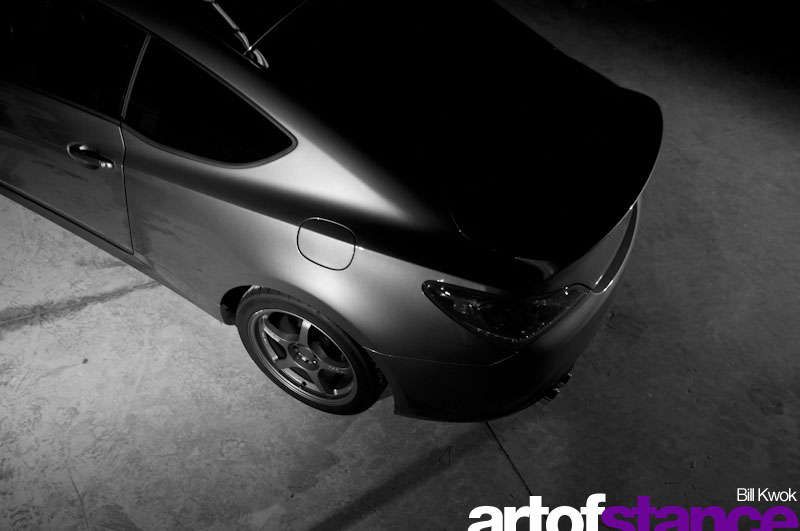 Exterior
M&S Carart Type-D Front Grill
M&S Carart Foglight Bezels
BBM Lip Spoiler
SuperLUX LED Taillights
KDM Black Wing Emblem
Diode Dynamics 6000k HID Kit
Diode Dynamics LED Switchback Signal Bulbs
Diode Dynamics Interior LED Kit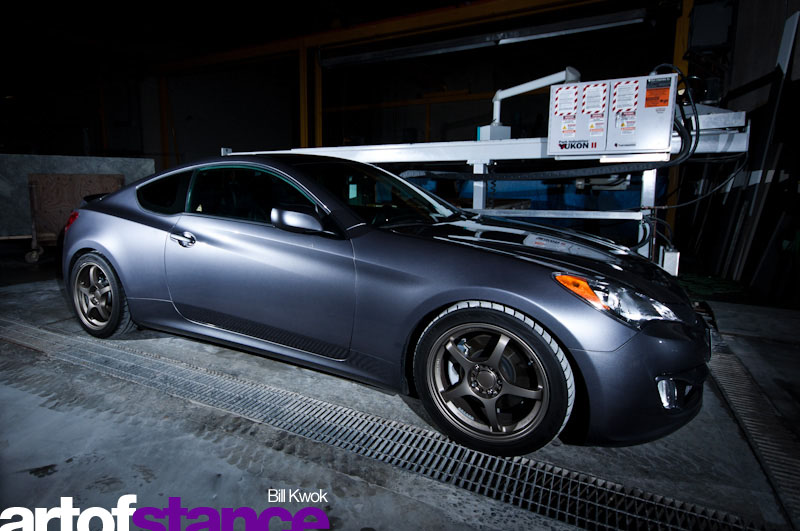 Gary's future plans include a set of Volk Racing TE37's in bronze and a front mount intercooler with a more aggressive engine tune.

Suspension
Rays Engineering GRAM LIGHTS 57F
Kumho Ecsta XS
Eibach Pro Kit Lowering Springs
Ichiba Wheel Spacers Version 2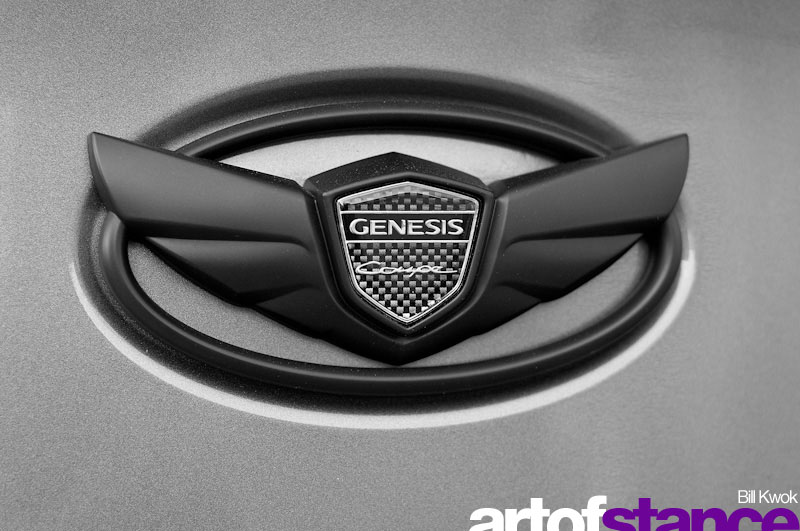 I asked Gary why he decided to go with Hyundai? I'll let him speak through his own words.
"The Genesis Coupe offers a head turning design that appeals to many. Also, the car gives great value for your hard earned money by offering a lot of standard features including ESC with TSC, XM radio, built in Bluetooth and iPod input; something that other companies will charge a premium. The Genesis Coupe is an affordable RWD turbo coupe that can be purchased for less than $30000. Furthermore, Hyundai believes their car is more reliable than ever by offering a 5-year/100000km warranty. Lastly, there are lots of aftermarket parts available to customize the car to one's liking. The aftermarket crowd is lively with lots of new members daily, indicating more people are starting to support Hyundai.
While Hyundai may have had a shaky past, they are set on changing that by offering better cars. They are definitely on the right track and time will tell if they will succeed or not. Right now, they are looking good."
Gary would like to give a shout out to Gencoupe.com. An awesome Genesis forum with a growing number of local Vancouver owners.