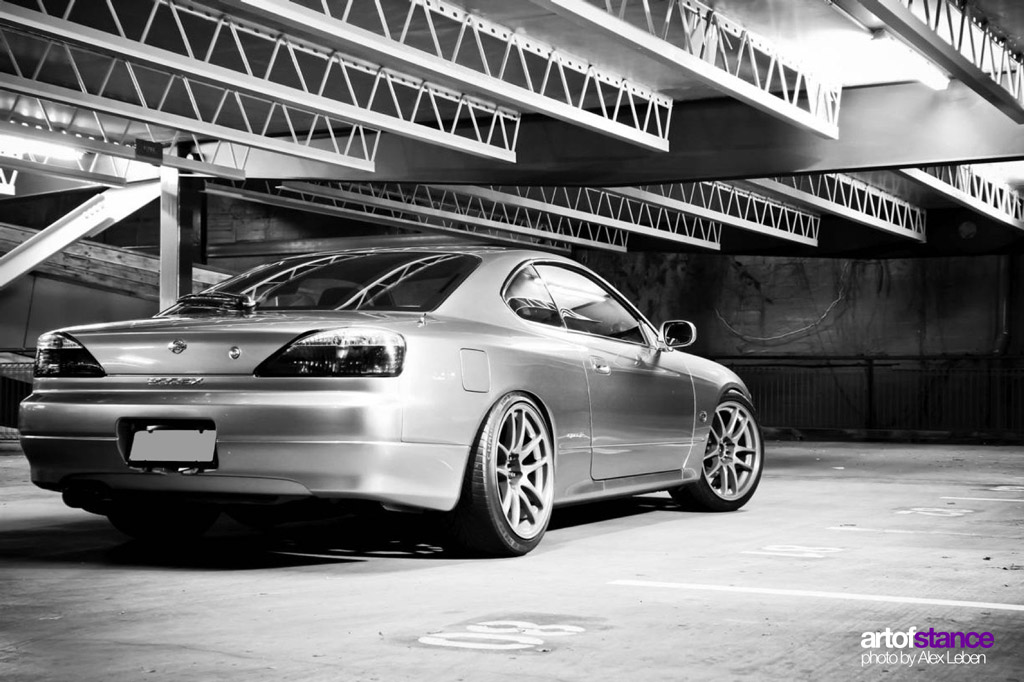 Nissan S15 from New Zealand
Today we look at Jamie Cashmores' Nissan S15 from New Zealand shot by Alex Leben. When Jamie Cashmore left high school, he had one thing in mind and that was to buy a Nissan Silvia S15. He got a job at a local garden center and he was given a broom to sweep the yard. Ten minutes later, Jamie told himself in the end, it would all be worth it. After seven months of saving every penny he earned and staying home on weekends, he purchased his 1999 NA Nissan Silvia S15. In a way, its how it all began after a road trip with his dad to bring the car over from Wellington.
A month later, Jamie was t-boned coming out of a one way street. Jamie was paid out and a few months later and he bought his current Spec-R. For insurance purposes, he had to wait two years before he could start modifying it. Having only started to pour money into his car late last year, he is excited to get into modifying more next year as he studies audio engineering in university.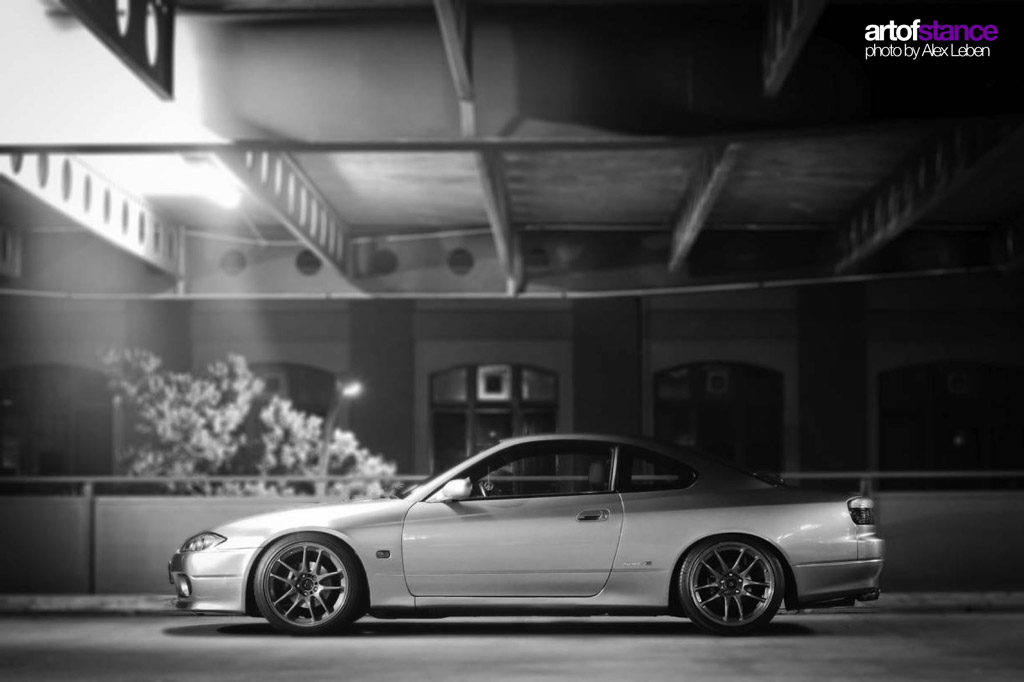 When Jamie first got the car, there were a few things he had to take care of. The hood had little bumps from hail stones but that needed to be fixed. A quick call and a mobile guy came to repair over 40 dents with only the use of hand tools! Jamie recently took the front bumper off to get the headlights out to re-seal them to stop condensation from building up. However this proved to be unsuccessful. For the moment he has taken out the high beam bulbs and it seems to be working until he finds a more permanent solution.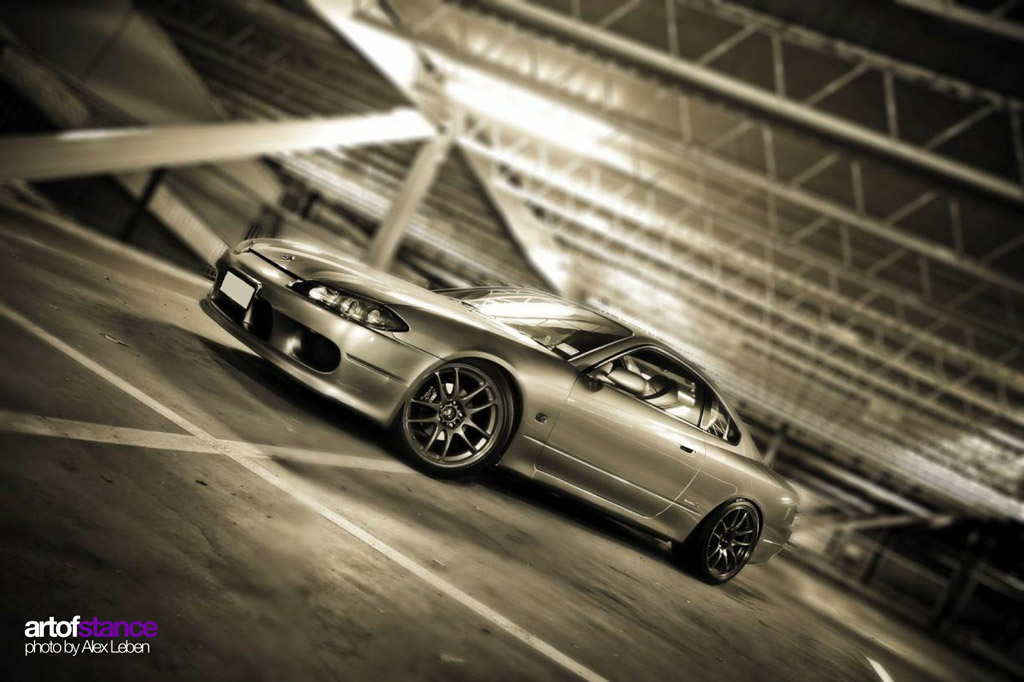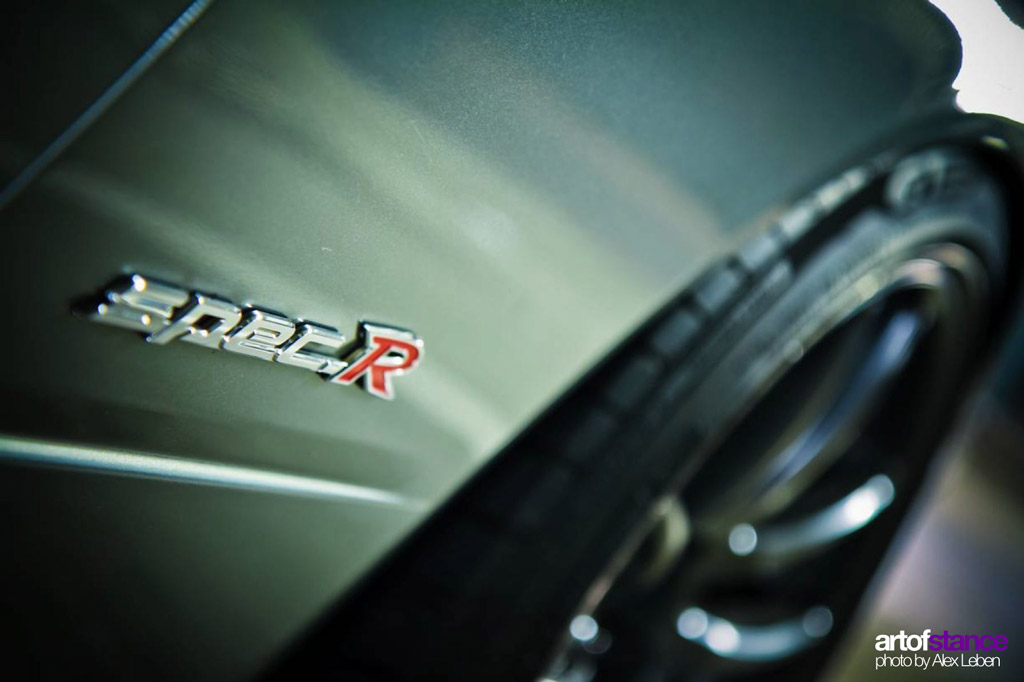 Jamie gives us a bit of insight on the car scene in New Zealand.
"We definitely follow the rest of the world in some regard. Different parts of the country have different ways of doing things. The whole stance thing is gaining a lot of attention at the moment. It's just fashion at the end of the day though I guess. Everyone wants their cars to look like artofstances' latest feature – and who doesn't! Money is a big deal and our economy is so small we just can't source the stuff you guys can."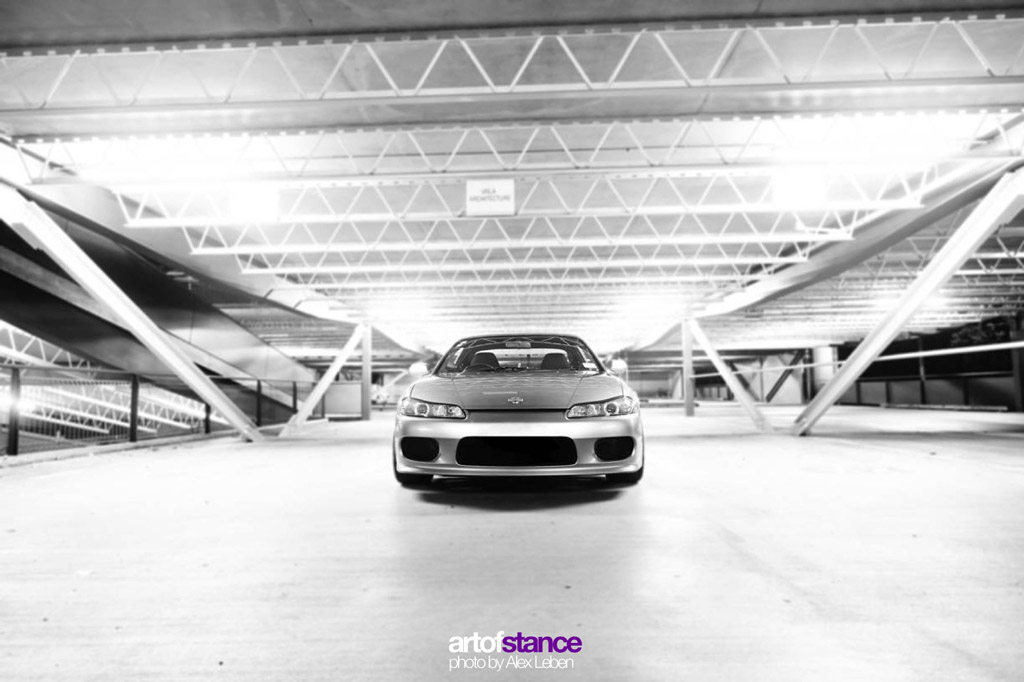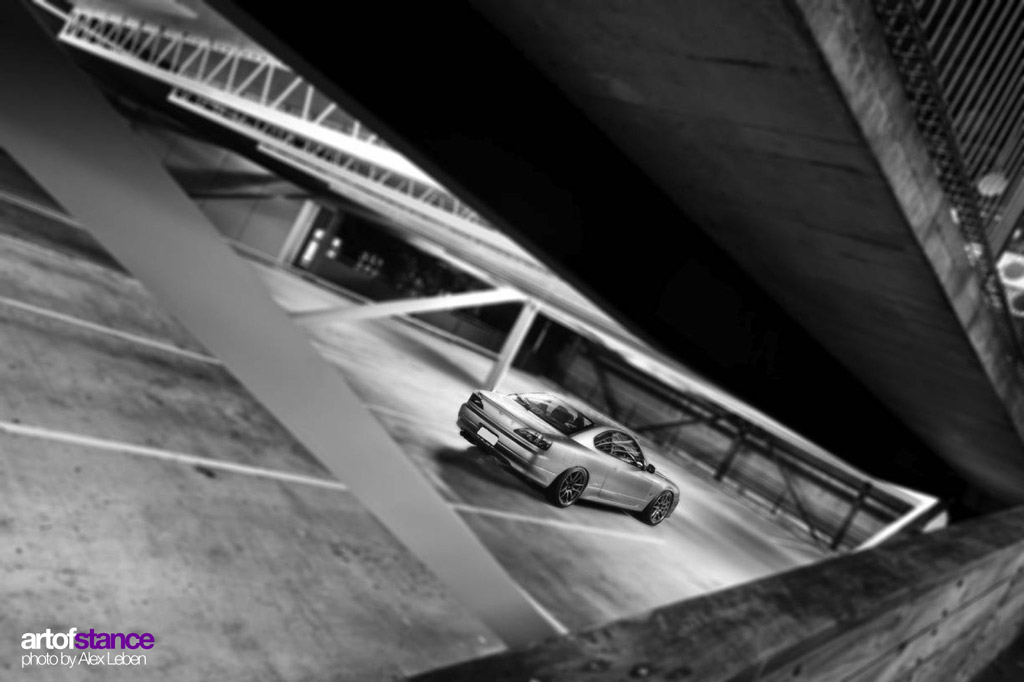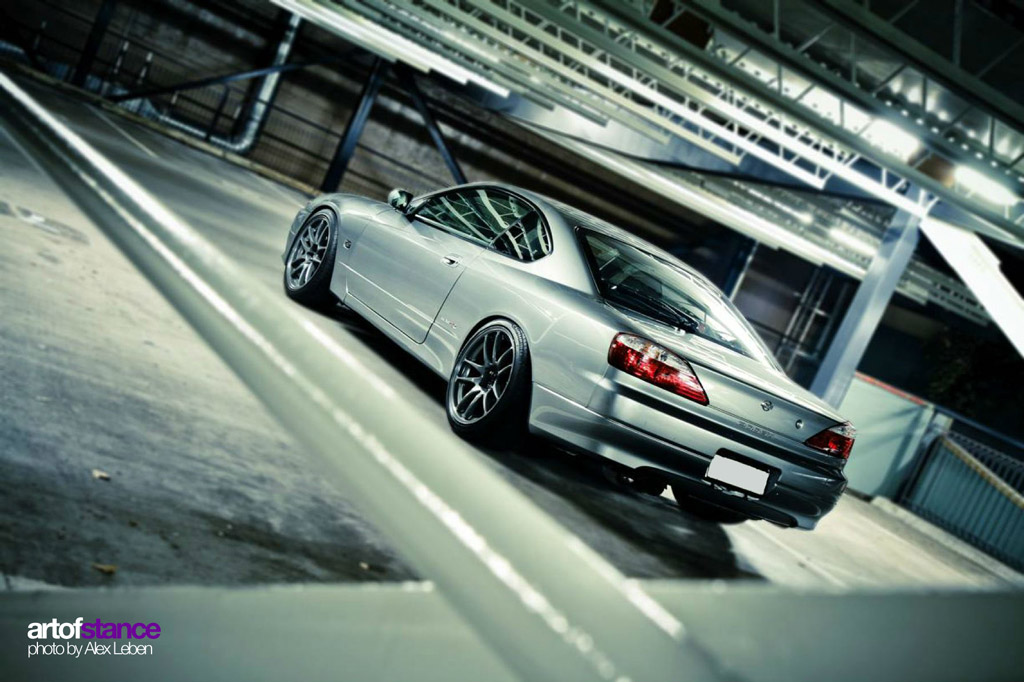 Jamie would like to give a shout out:
"Got to give a massive thanks to my photographer Alex Leben from LEBENlife photography. You can check out his stuff here – http://www.facebook.com/lebenlifephotog
The local Silvia forum to! SNZ is an awesome inspiration and there are a lot of knowledgeable people always wiling to lend a hand.
Of course, I'd love you to follow my progress on Facebook!"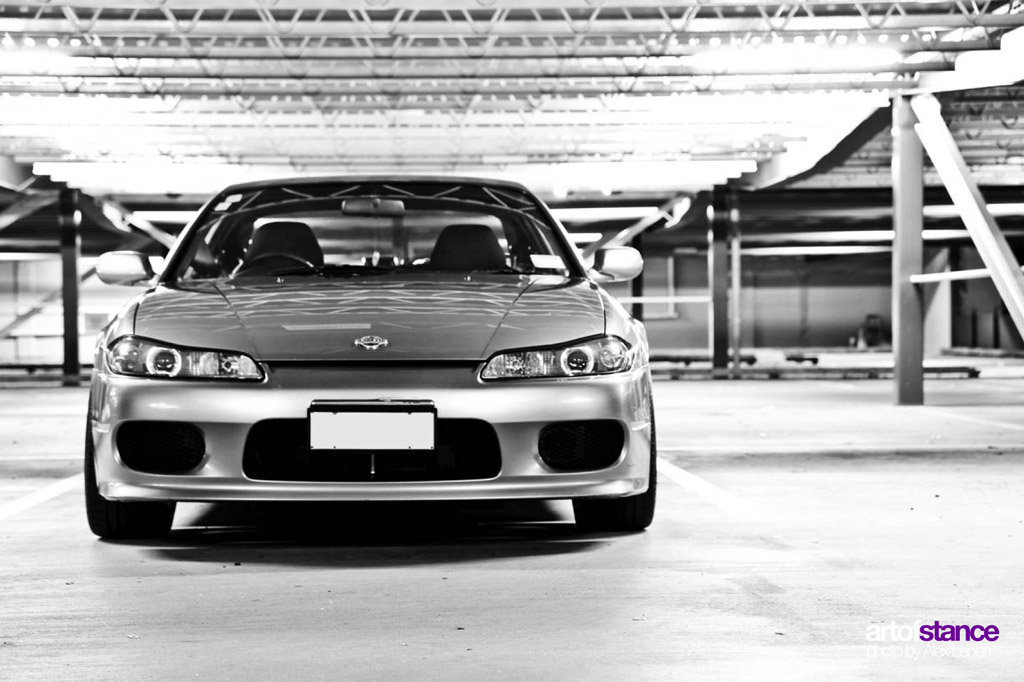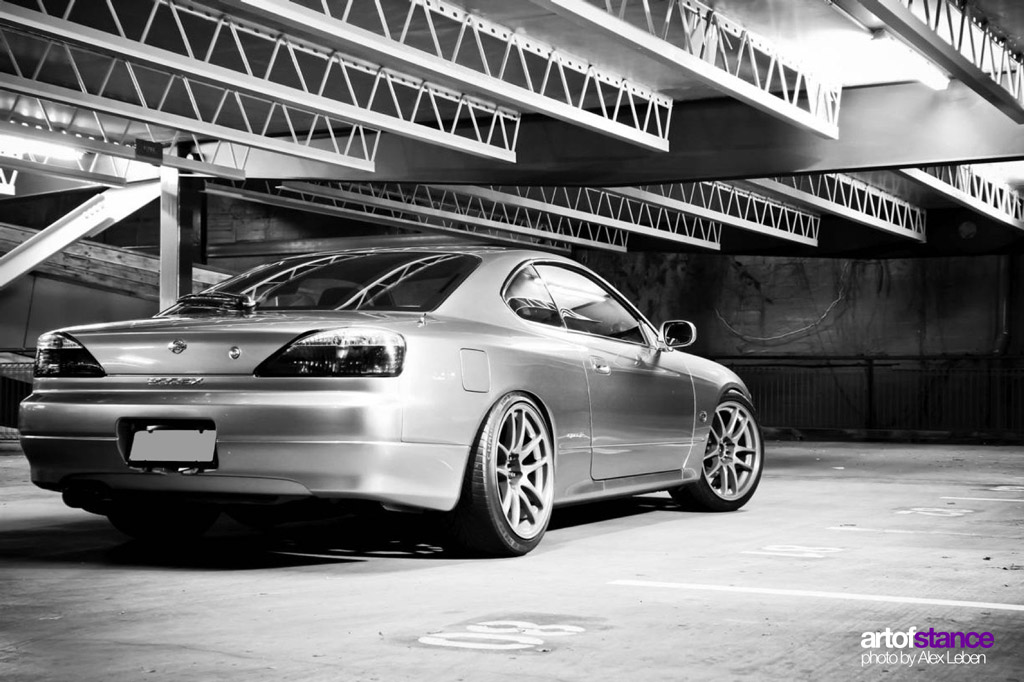 Engine:
K&N Filter
Cusco Strut Brace
De-catted exhaust
Exterior:
Genuine Work CR KAIS
18×8.5 + 20 Front – 225/40R/18 Continentals
18×9.5 +20 Back – 235/40R/18 GT Radials
Flared Front and Back guards
STD R5 coilovers (Adjustable camber in the front)
Fortune Auto caster arms – (Front)
Custom powder coated green brake calipers
Interior:
Nismo gear shifter (Black)
Jamie's future plans include:
HKS Hi-Power Exhaust
HDi GT-Spec Front Mount Intercooler
HKS 740cc Injectors
HKS EVC-S boost controller
Fully recondition wheels and powder coat (a few shades darker)OEM Aero Side Skirts and end caps
DC2 Integra Front Lip