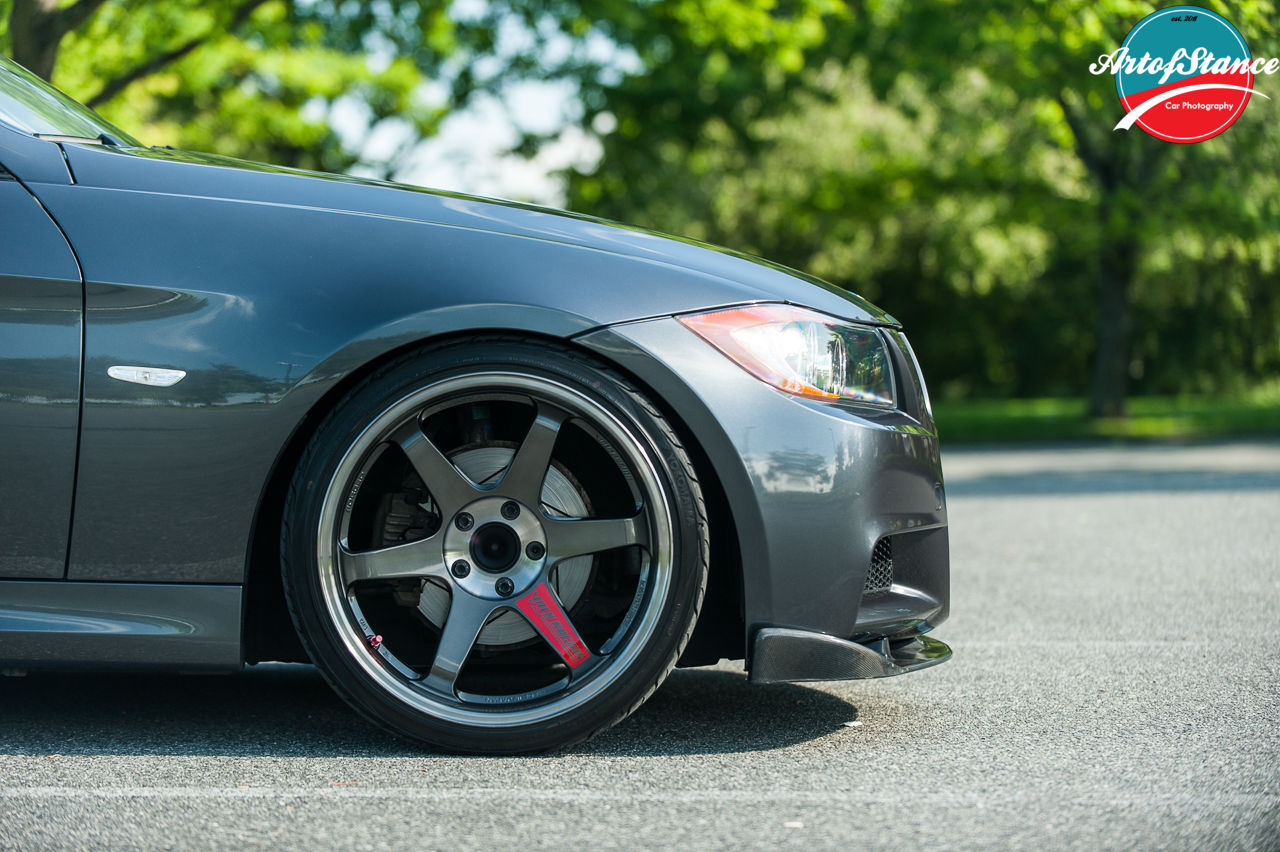 Brian's 2007 BMW 328i
Feature written by AJ Pau. Additional photography by Steve Kwok
Brothers are what we call people who will always have our backs, who will always be there when we need them. Others call them friends and some others even call them family. Brian Mak calls his brother the provider of his car.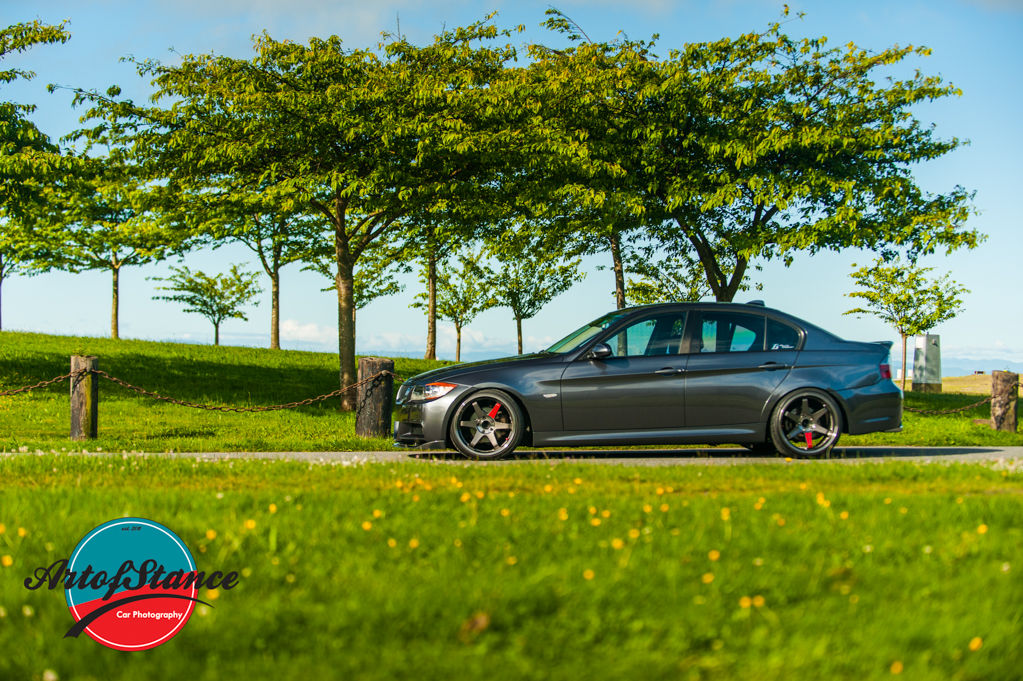 This 2007 BMW 328i once belonged to Brian's (actual) brother Kelvin, but since he has left the country for work, the car has been passed on to this sibling. What started off as a base-model vehicle has gone through five stages of modifications to become a fantastic, eye-catching ride. An Eisenmann race exhaust with a deleted resonator confidently announces the car's arrival. From there, Brian reworked the whole suspension. Bilstein PSS9 coilovers were installed all around, while a BMW Performance strut brace and HP Autowerks rear toe arms tightened things up.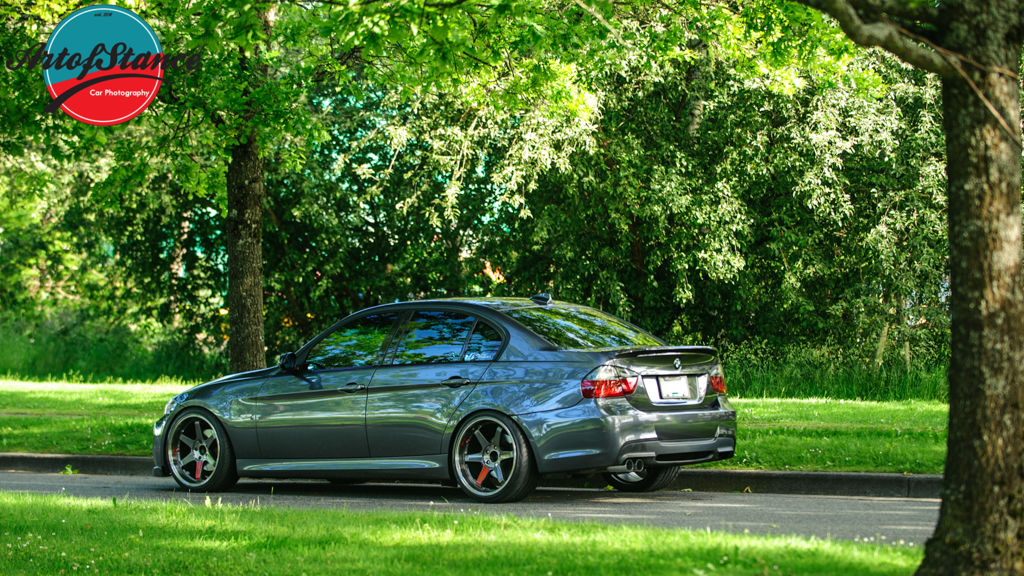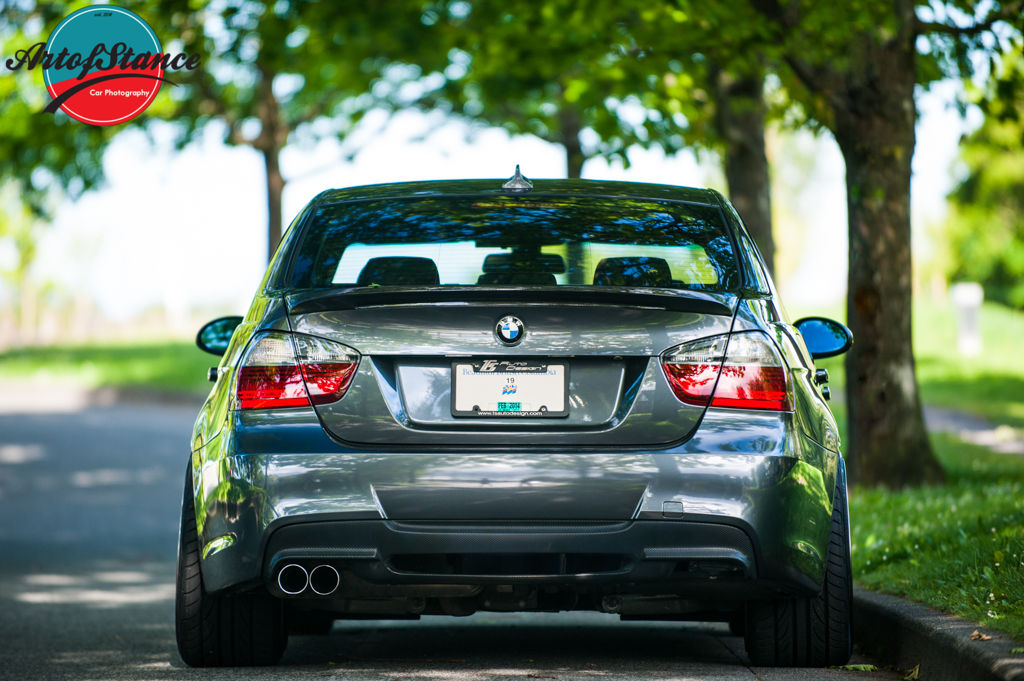 Brian's favourite parts of the car are his graphite grey wheels. The Volk TE37SL wheels are staggered, with 19"x9.5" rims up front and wider 19"x10.5" ones in the rear. Yokohama S.drive rubber cover the wheels to complete the aggressive fitment package, a rare sight in Vancouver.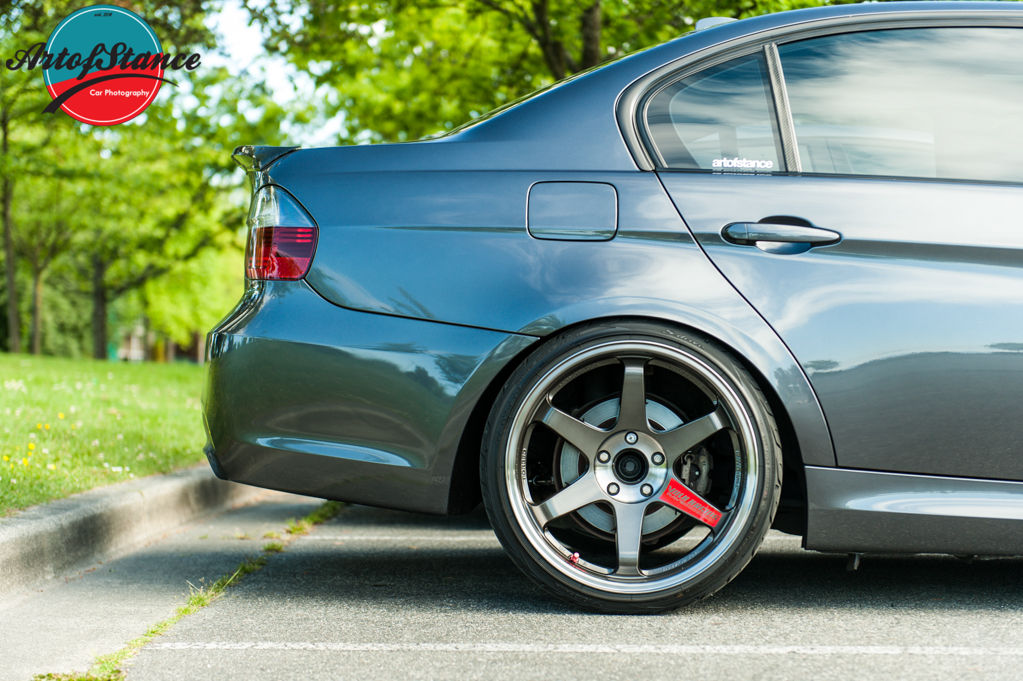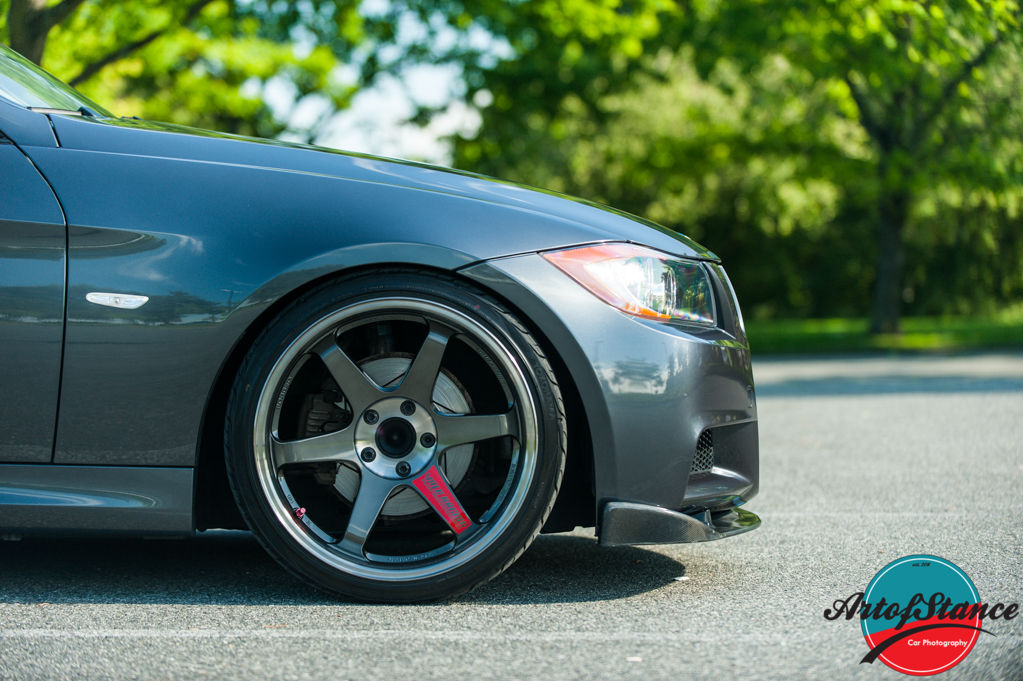 Outside, the BMW's lighting was overhauled with M-tech LED angel eyes and BMW Blackline taillights. The body received an M Sport Aero Kit, a genuine Hartge Japan carbon fibre front lip and an authentic 3DDesign carbon fibre rear diffuser. The carbon fibre theme continues with an M-tech trunk spoiler and wrapped trim pieces on the inside. A BMW M Sport steering wheel completes the transformation.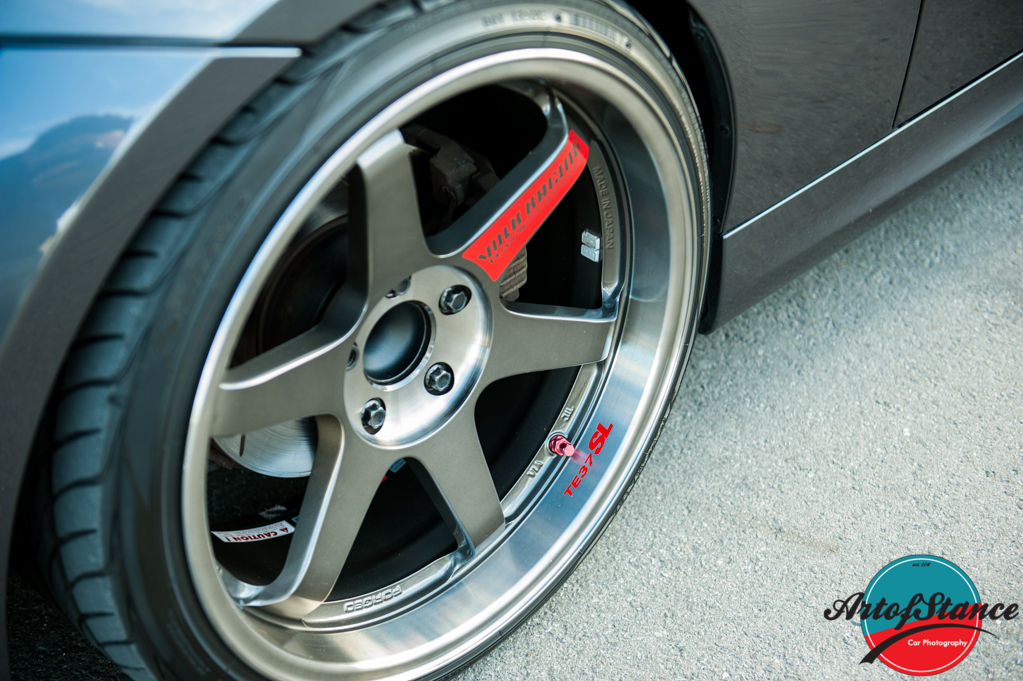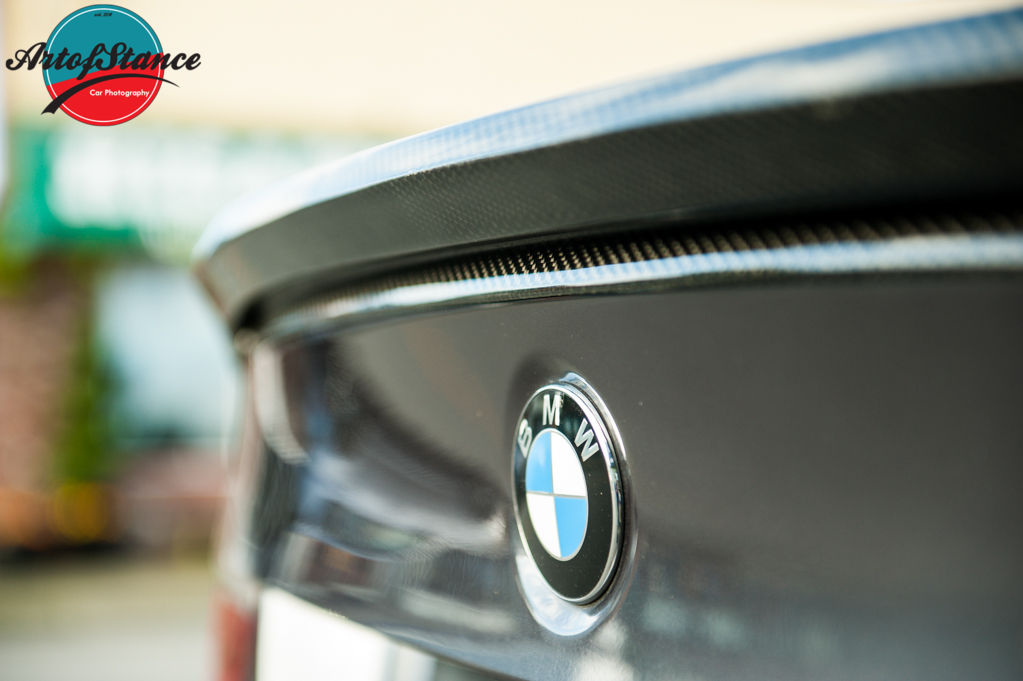 The car has taken Brian to many places and has led him to many new friendships. It has also strengthened the bond between his brother and himself. Much of what Brian learned about cars came from him, and even before it became his car, they would both planned the modifications together. As a result, the car reflects both brothers' tastes, a combination between JDM and modern Euro styles.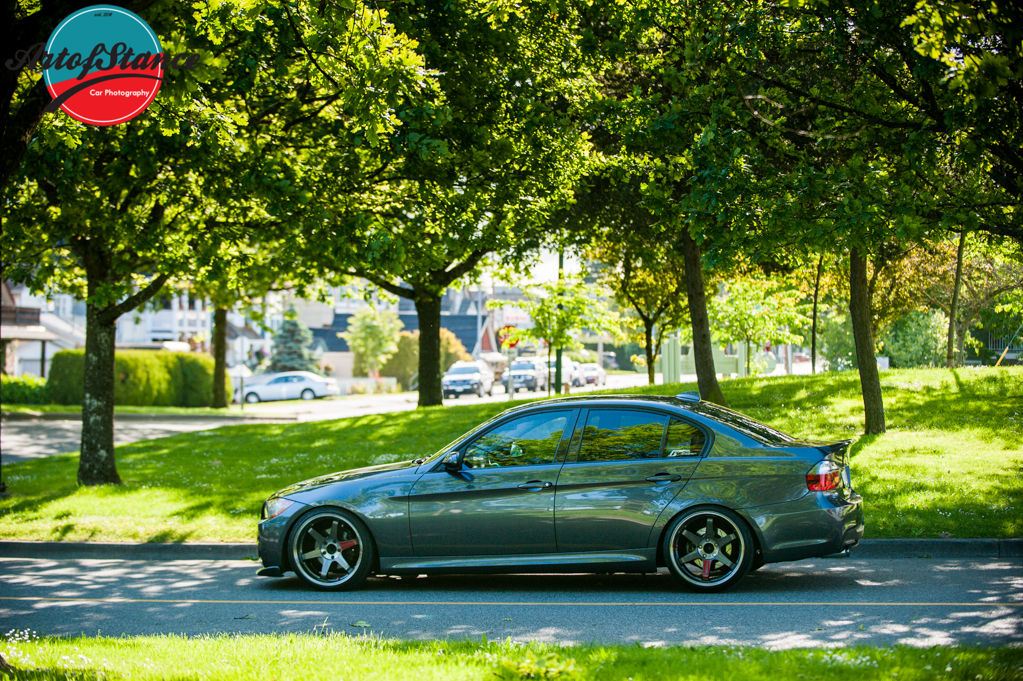 For Brian, one of the best experiences with the Bimmer so far was when he went down to StanceWars 2013 in a convoy of modified cars. On the flip side, his car did leave him stranded in the middle of an intersection once, when a water pump failed and left him powerless. Regardless, Brian likes to think of the better times he has had with his car, including an enjoyable cruise to Chilliwack with members of E90Post.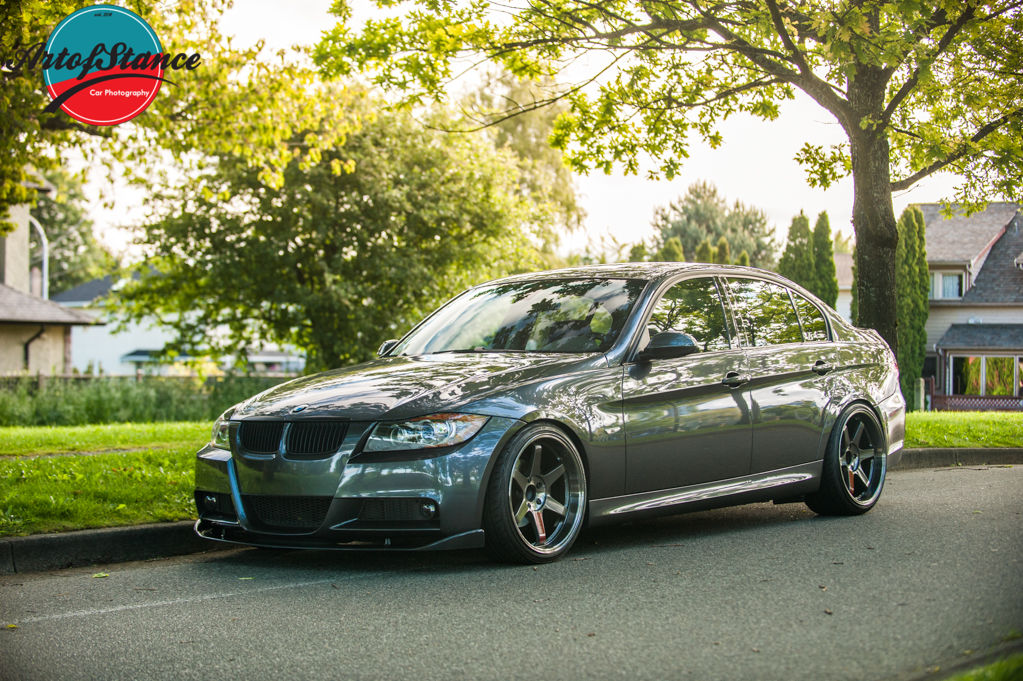 As with most car enthusiasts, a project is never truly finished. Future plans for the 328i include Euro-spec Xenon headlights, LCI taillights, a Duke Dynamics CSL trunk and even more carbon fibre in the form of side splitters.
Brian is grateful that this car got him into the car scene. He thanks his brother Kelvin, the Thursday Night crew, Steve, Cris, TS Auto Design, BIMMERPOST and artofstance. He has made many new friends and hopefully with more mileage in his BMW, he will meet many more.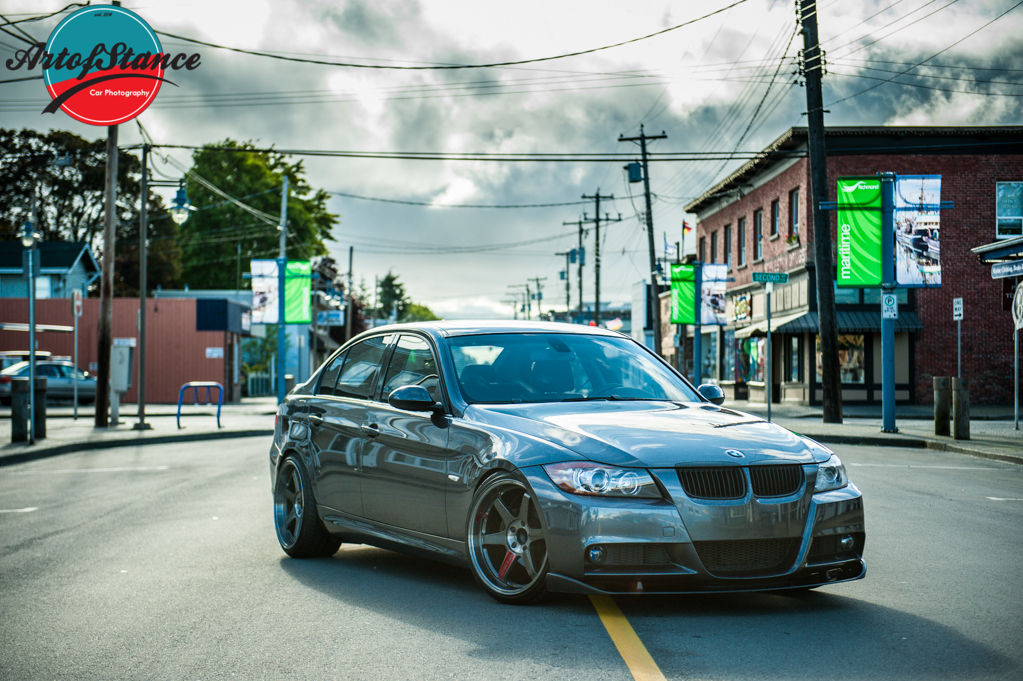 Engine
Eisenmann race exhaust with resonator delete
Suspension
BMW Performance strut brace
Bilstein PSS9 coilovers
HP autowerks rear toe arms
Wheels/Tires
Volk TE37SL wheels, graphite grey face, 19"x9.5" (front)/19"x10.5" (rear)
Yokohama S.drive 225/35R19 (front)/ 255/30R19 (rear)
Exterior
BMW M Sport Aero Kit
Hartge Japan carbon fibre front lip
3DDesign carbon fibre rear diffuser
BMW M-tech carbon fibre trunk spoiler
BMW M-tech LED angel eye lights, licence plate lights
BMW Blackline taillights
Interior
BMW M Sport steering wheel
Carbon-fibre-wrapped interior trim