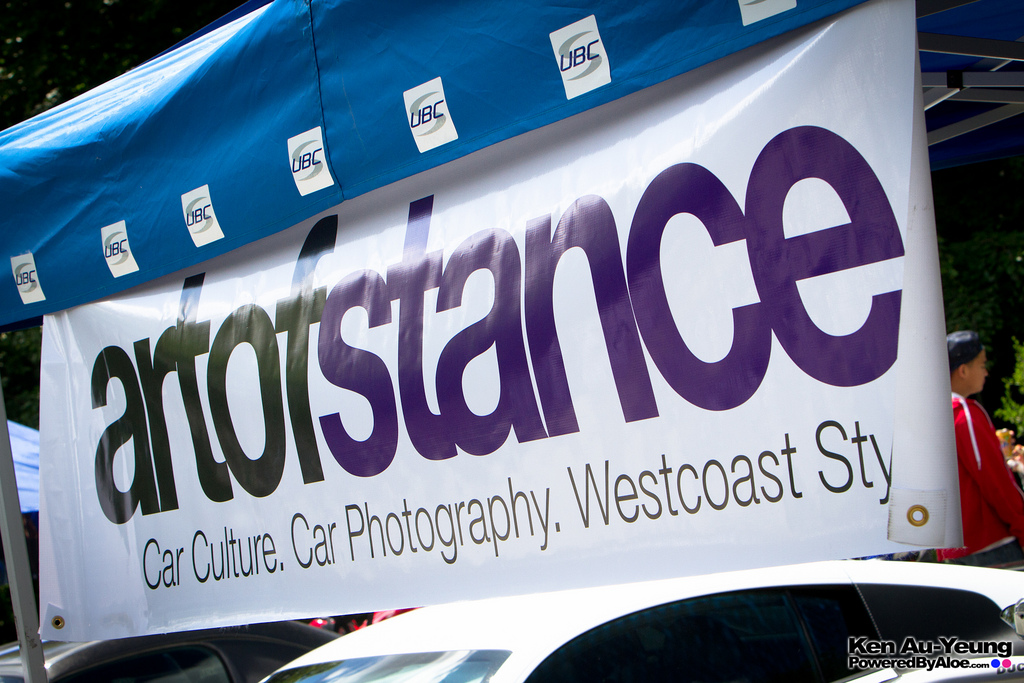 Artofstance Anniversary BBQ with The Speed Syndicate
We celebrated our one year anniversary of artofstance with The Speed Syndicate on June 9th. We were fortunate enough to have the following sponsors help with some prizes to be given away at our event. OpenRoad Autogroup, Revscene, Oakley Metrotown, UBC Sport Car Club, Blackmarkers, NOS Energy Drink, and of course The Speed Syndicate. The morning started off overcast but brightened up as we went into the afternoon. We had a great turnout and gave away some great prizes! The lot had a lot of sick cars from the lower mainland and I was happy to see the owners come out and show them off. Thanks to our volunteers The Cool Cats for helping out at the event and apl motorsports and Bunk Racing for representing.
When Rich, Tom and I started artofstance, we didn't know how successful it would be. In the past year, we were able to photograph some awesome cars, meet new friends and cover  as many car events we could get to. Our readership grew quickly within the first 6 months of launching the site and continues to grow. I look forward to our upcoming years where more cars and events will be featured from the Pacific Northwest and beyond! Thank you to all the readers of the site and your support! Special thanks to our friends Uno Lee and Ken Au-Yeung for taking the following great photos to share.