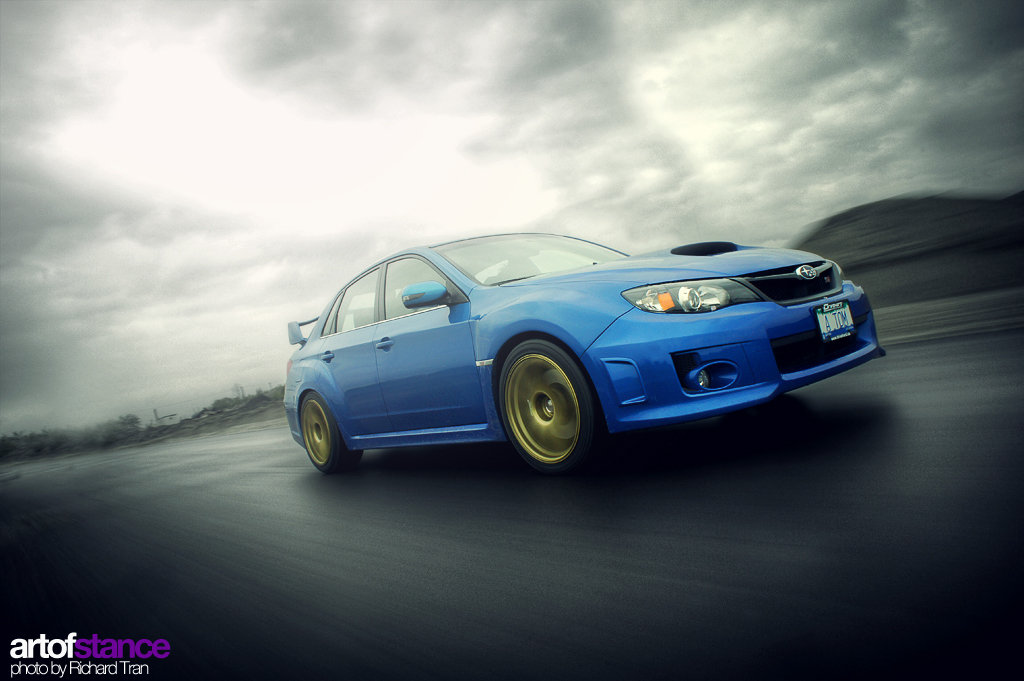 Natural Habitat
The 2011 Subaru STI goes back to its roots with the sedan and a big box wing. I ran into Tommy at the UBC parkade parking beside my 2010 STI hatch. We began chatting and it led to this photo-op with his car! The weather forecast called for rain but we pushed for the photoshoot anyways and decided to go for a dirty gravel road to honor the Impreza's rally heritage.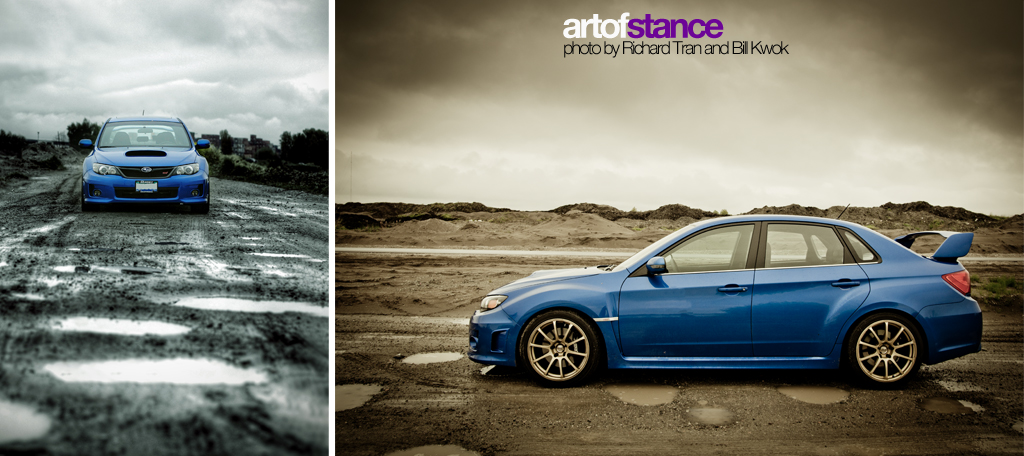 Tommy's modifications are mainly power and performance. Its running a HKS Racing intake with a full Invidia Turbo-Back Exhaust including the high-flow catted down pipe. Its currently tuned for COBB Stage II. As for footwork, he's sitting on gold Advan RS 18×8.5 +35 wrapped in Yokohama AVID ENVigor 245/40/18. Suspension wise, he's on KW Version 3's!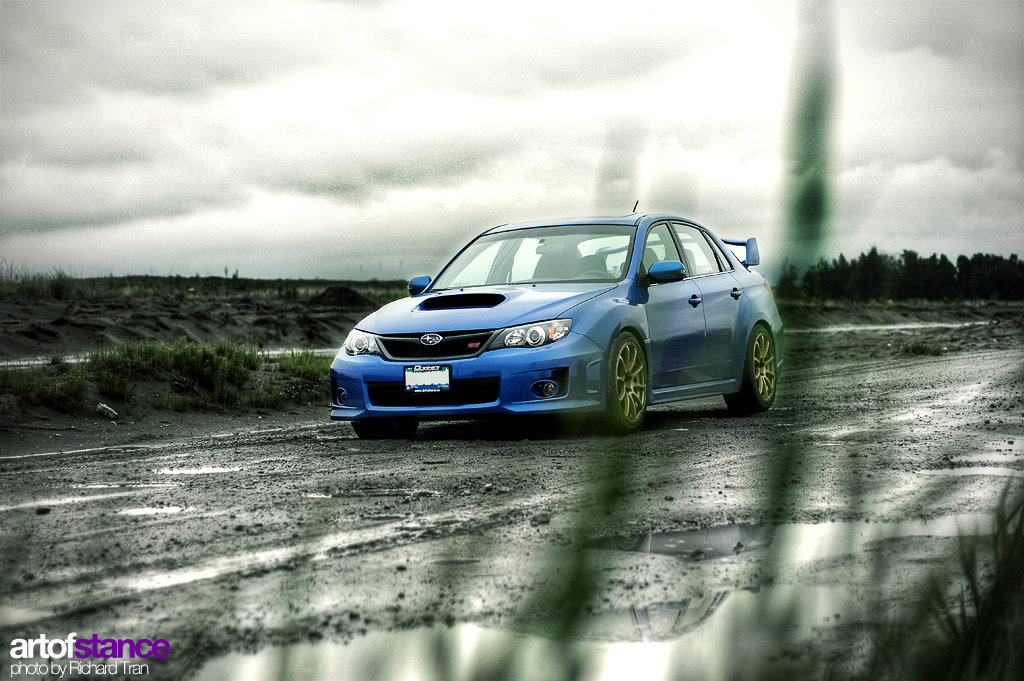 Tommy choice of purchasing the Impreza STI was influenced by his father and Initial D. His father owned a Subaru Legacy when Tommy was young and always raved about how great Subaru's are. After researching about Subaru's online and learning about their rally heritage, the choice was easy. Its been a wonderful experience for Tommy having this car as a daily driver. The STI has smooth acceleration and the handling is great. It also can become a beast on the street! Blue is the color of choice for Tommy, matched with the gold wheels. Its a classy look as well as keeping in line with Subaru's rally history.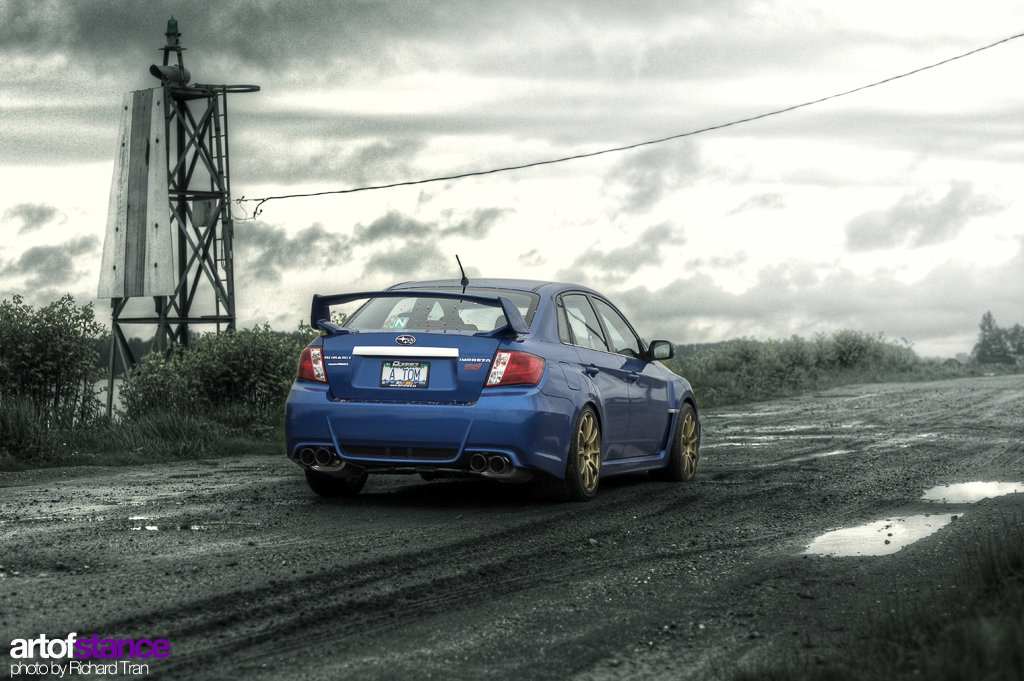 The general public's reaction has been mixed, some girls think its just another Subaru. Most of the time, there be heads turning. As for fellow Subaru owners, they give him a friendly wave! So what's next for Tommy and the car? If he decides to track the car this summer, he said he'll probably buy a set of summer tires. Otherwise he'll be looking into a body kit or sway bars.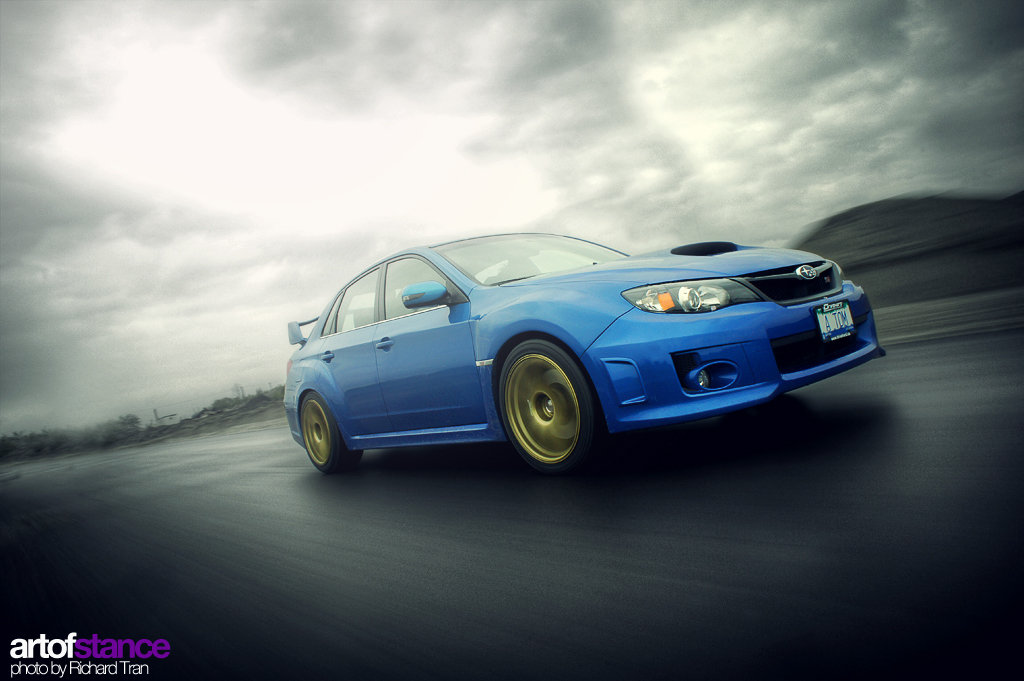 Tommy would like to give a shout out to all Subby lovers and Vancouver Subaru Club people!
Performance:
Cobb Tuning Access Port (Stage II)
HKS racing suction reloaded kit
Invidia Q300 Catback Titanium Tip Exhaust System
Invidia High-Flow Downpipe
Interior:
Red Footwell Illumination Kit
Pure White SMT LEDs (Map light, Dome Light, License Plate Light)
Escort Passport 9500 ix
Exterior:
Phillip 8000k HID headlight light bulb
Yellow 3000k fog light light bulb
Mega-Bright Color-Changing LED Turn Signal Bulbs
Drivetrain:
Kartboy Front Shifter Bushings
Kartboy Rear Shifter Bushing
Kartboy Short Shifter
STi Black Resin Shift Knob (6MT)
Suspension:
KW Variant 3 Coilovers
Rear Fenders Rolled and Pulled
Wheels and tires:
Advan RS (gold) 18×8.5 ET+35
Yokohama AVID ENVigor (W) (Ultra High Performance All-Season) 245/40/18
RAYS Security Wheel Nuts