Datcar Datsun – The Black 240z
Last week I had a chance to photograph Kenneths fully restored 1973 Datsun 240z. We took a drive out to UBC to do our shoot in early evening. I first saw this car at one of the casual car meets held at a local strip mall one night where Kenneth brought it out. It's a fantastic looking car with its carbon fibre bumpers and rear spoiler. The car showed up again at our anniversary BBQ meet and unfortunately the car was broken into a few weeks earlier. Fast forward ahead and the car was fixed and we did our photo shoot. Kenneth explains how he came upon this particular Datsun.
"I came across the car quite by coincidence. Nine months after my last car was totalled by a wayward semi-truck, I stumbled upon the ad for this car and immediately fell in love. But why a 40 year old Japanese sports car in the first place? My dad was a Nissan fanatic ever since I was a kid and like him, I loved cars; my first steps were accompanied by a dinner tray held in my hands as I 'raced' around the house. The Z32 300ZX came out at around the same time and I adored it's beautiful lines and promised myself that I would have one when I was old enough. That time came and went but Z32 ownership never came into fruition. However, the Z's styling never lost its luster to me so when this came up, I pounced on it."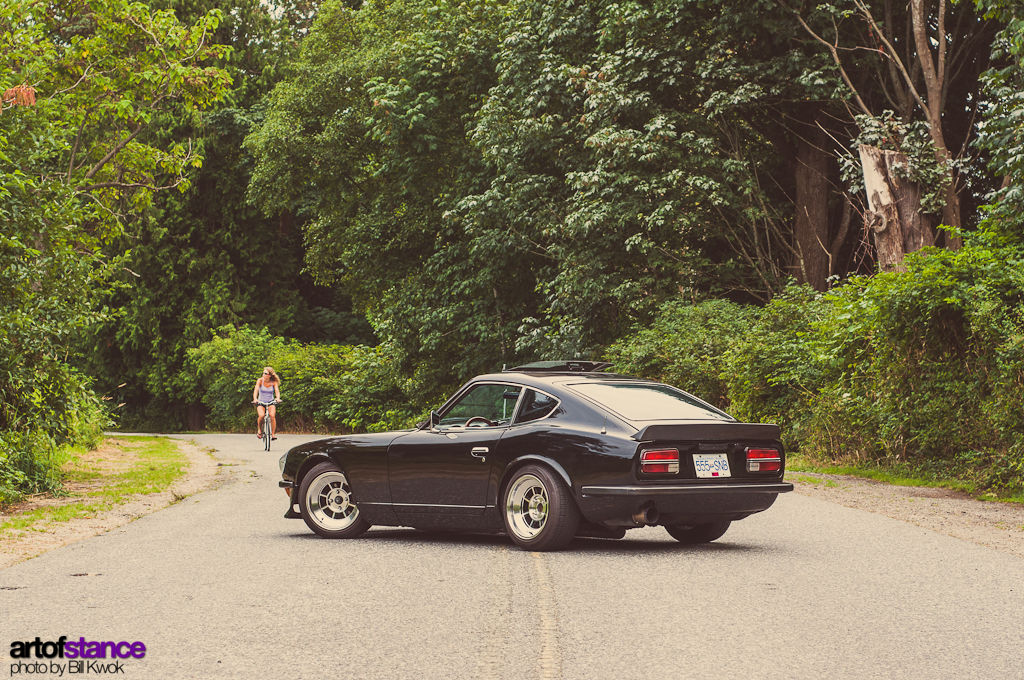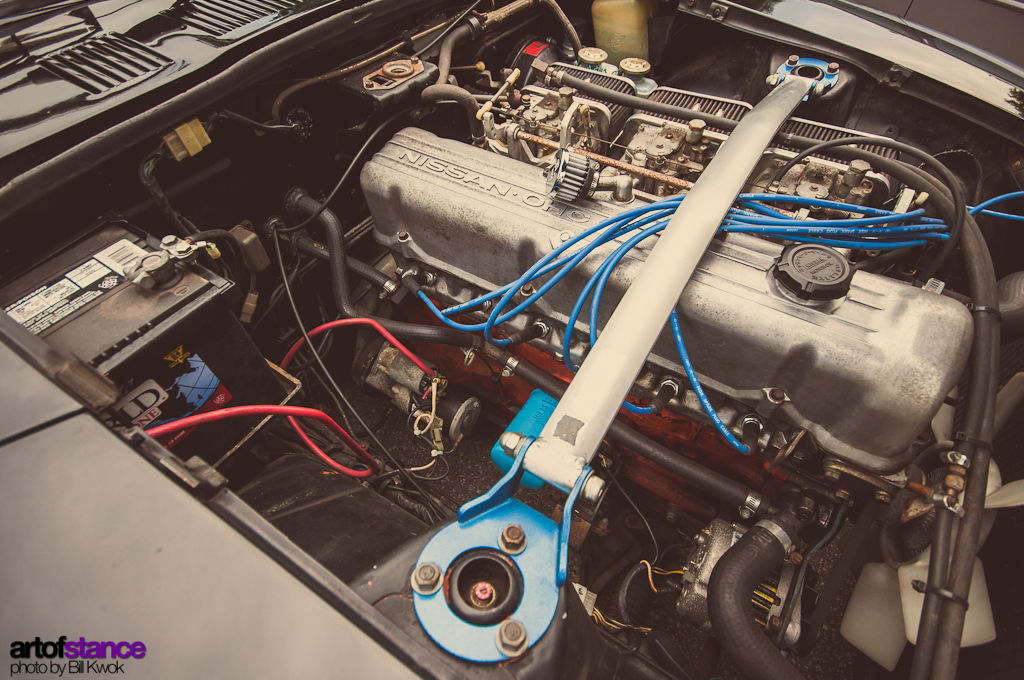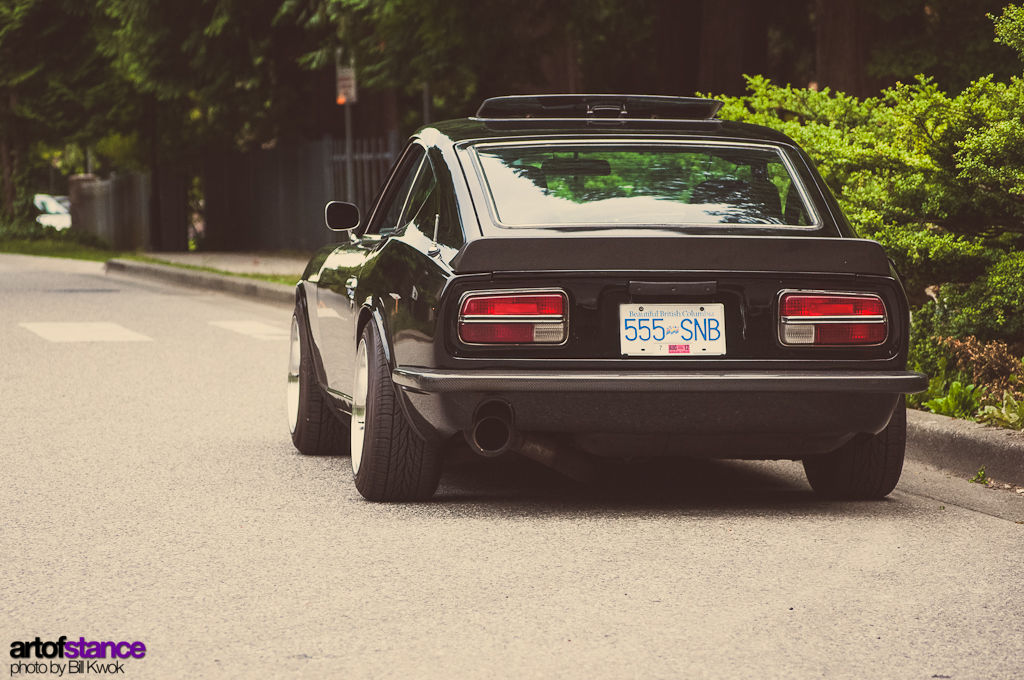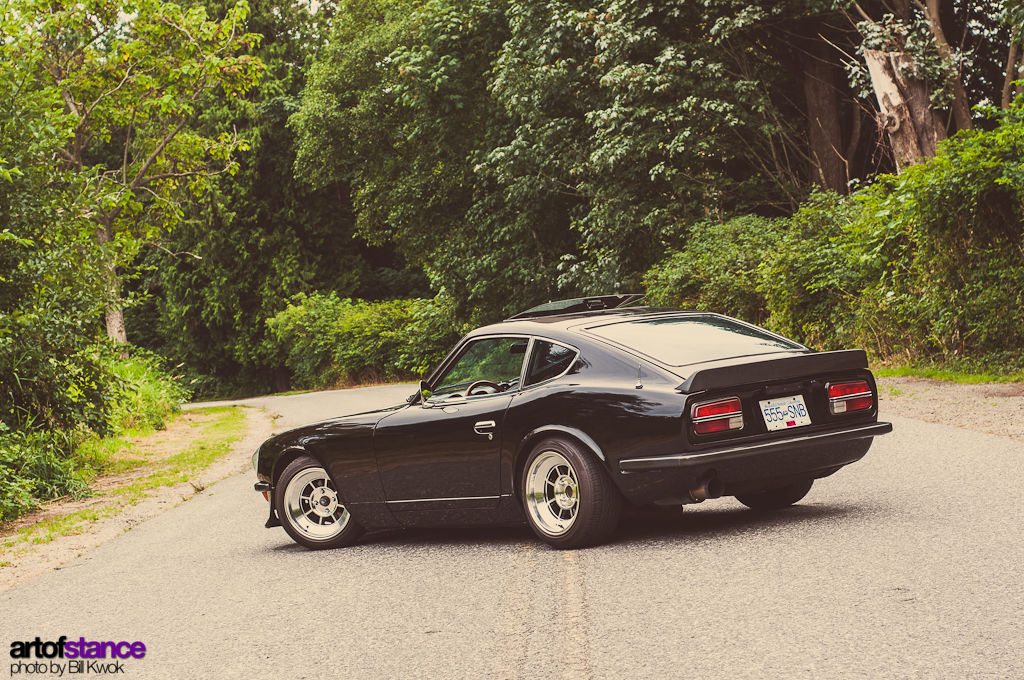 "I heard the car long before I saw it and I knew right then and there that this thing is going to be mine. That first drive was insane – the car was absolutely deafening, rock hard, slammed to the pavement, it reeked of gasoline and engine oil, and the shifter was so beyond functional that you could barely shift but nothing could have wiped off that smile on my face. I've never driven anything with so much presence and character. The driving experience it produces is so raw and pure. It's absolutely stunning to every sense."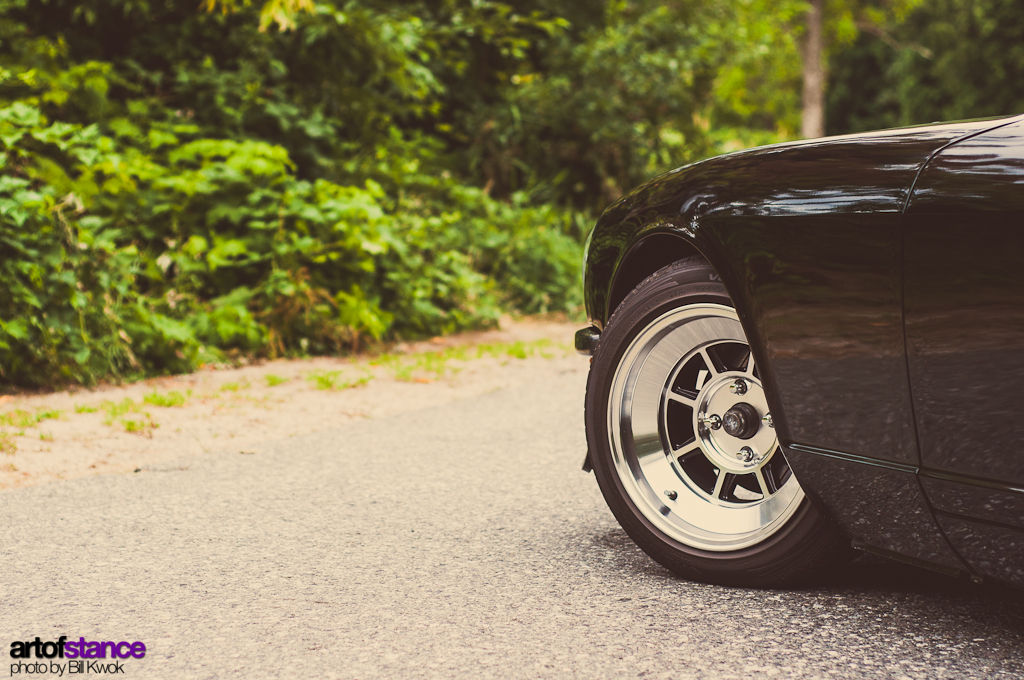 [one_half_last]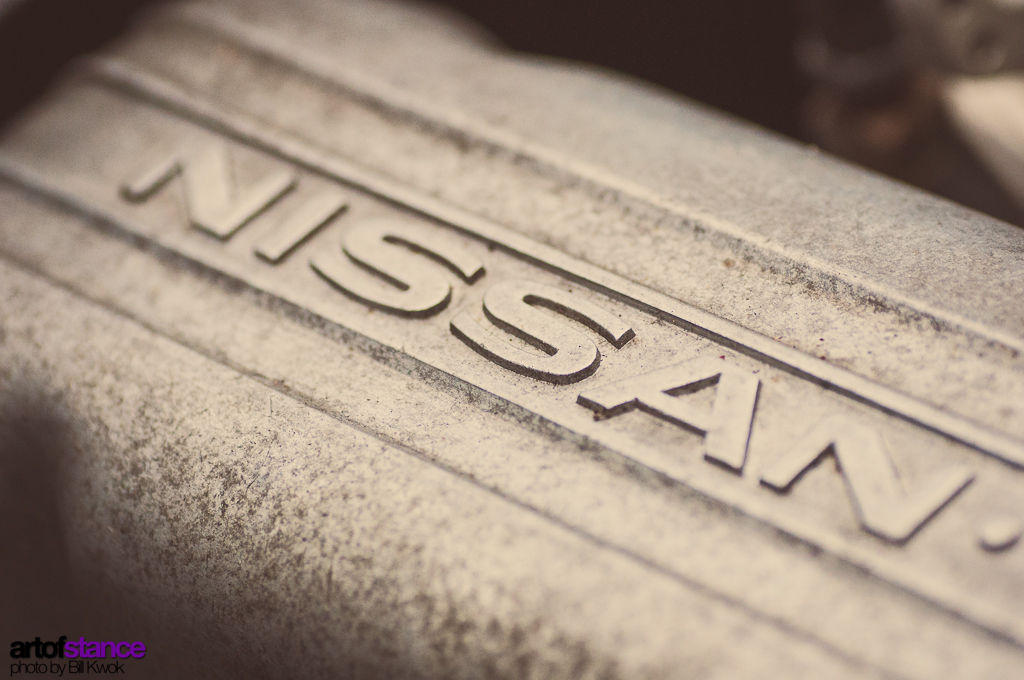 [/one_half_last]
[one_half_last]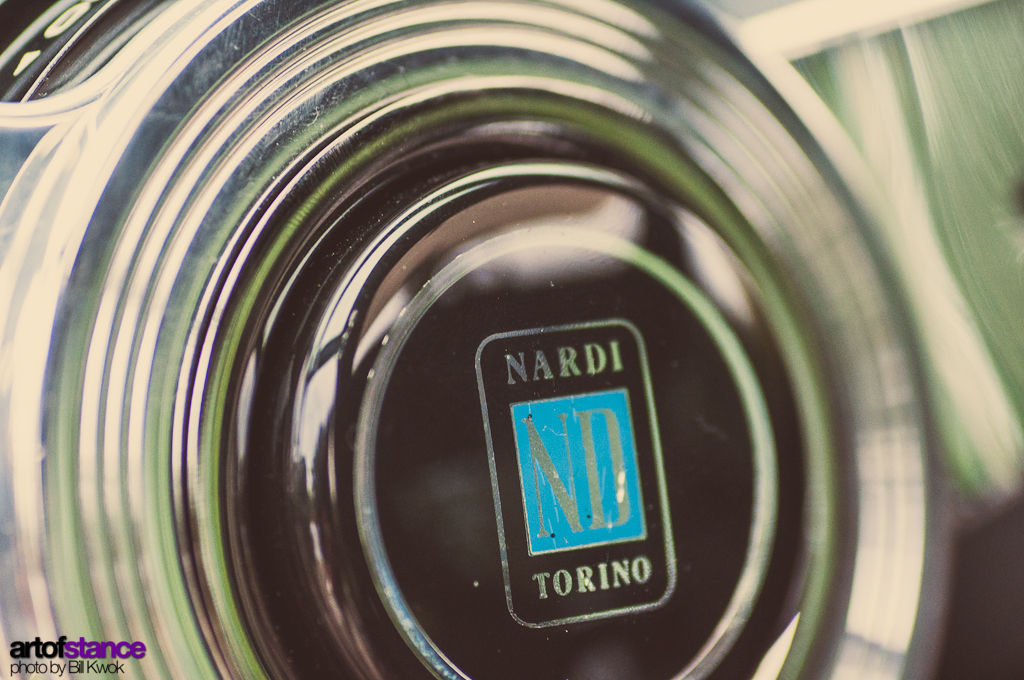 [/one_half_last] "I daily drive the car and I wouldn't have it any other way. Cars are meant to be driven and when you have something that makes you smile and giggle like a 6 year old everytime you get into it, you tend to not mind things like piss poor gas mileage. The only issue I've had was when the alternator died as I was out on a first date. Breaking down on a hill, in the left lane, in a black car at night in the pouring rain, and having to call your dad out to follow you and jump you every 4 blocks probably explained why I never heard back from her. This is the only car I've had that every time I drive it, I smile the same way I did when I first drove it."
Unfortunately Kenneth has sold the car and we hope that its new owner treats the new car well.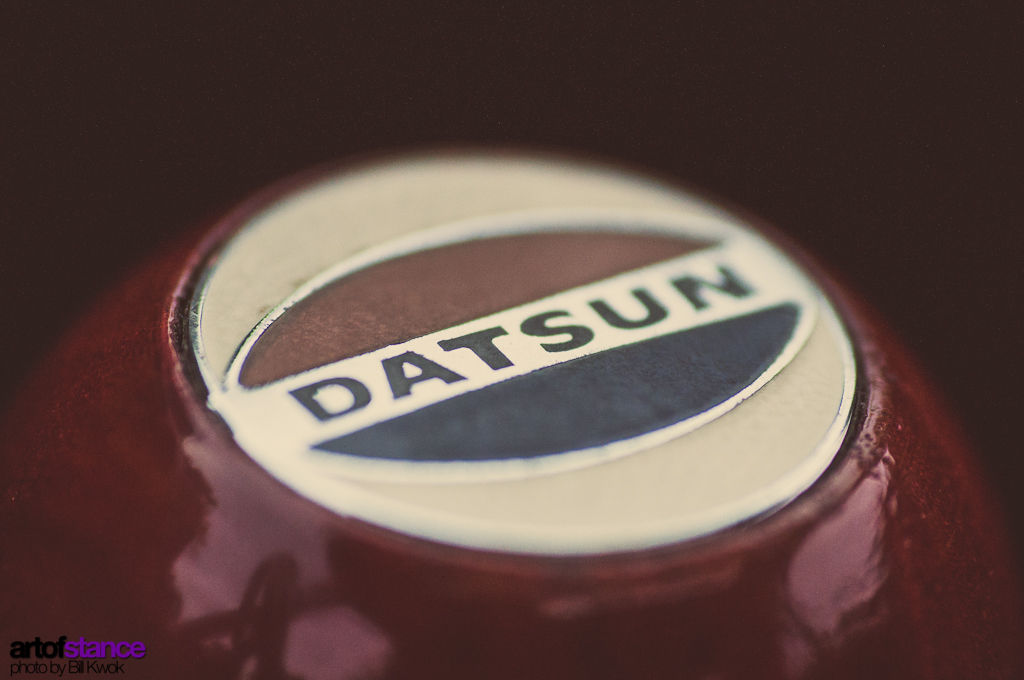 Modifications
Fully restored 1973 Datsun 240Z
L28 from a 280Z with accompanying 5 speed transmission
Engine stroked to 3.1L
Triple 44mm. Mikuni carburetors
MSA headers
MSD ignition
Custom 3″ straight pipe
Hyperco coilovers on Tokico Illumina struts
Suspension Techniques front/rear swaybars
Cusco front/rear strut bars
4 piston front calipers with 280ZX master cylinder, stainless lines, and drilled & slotted rotors
15×9 +0 Rota Shakotans
Nardi Classic wood steering wheel w/ NRG carbon fibre quick-release hub
Recaro SPGs with custom leather upholstery
Carbon fibre front/rear bumpers & BRE spoiler