ArtofStance One Year Anniversary BBQ with The Speed Syndicate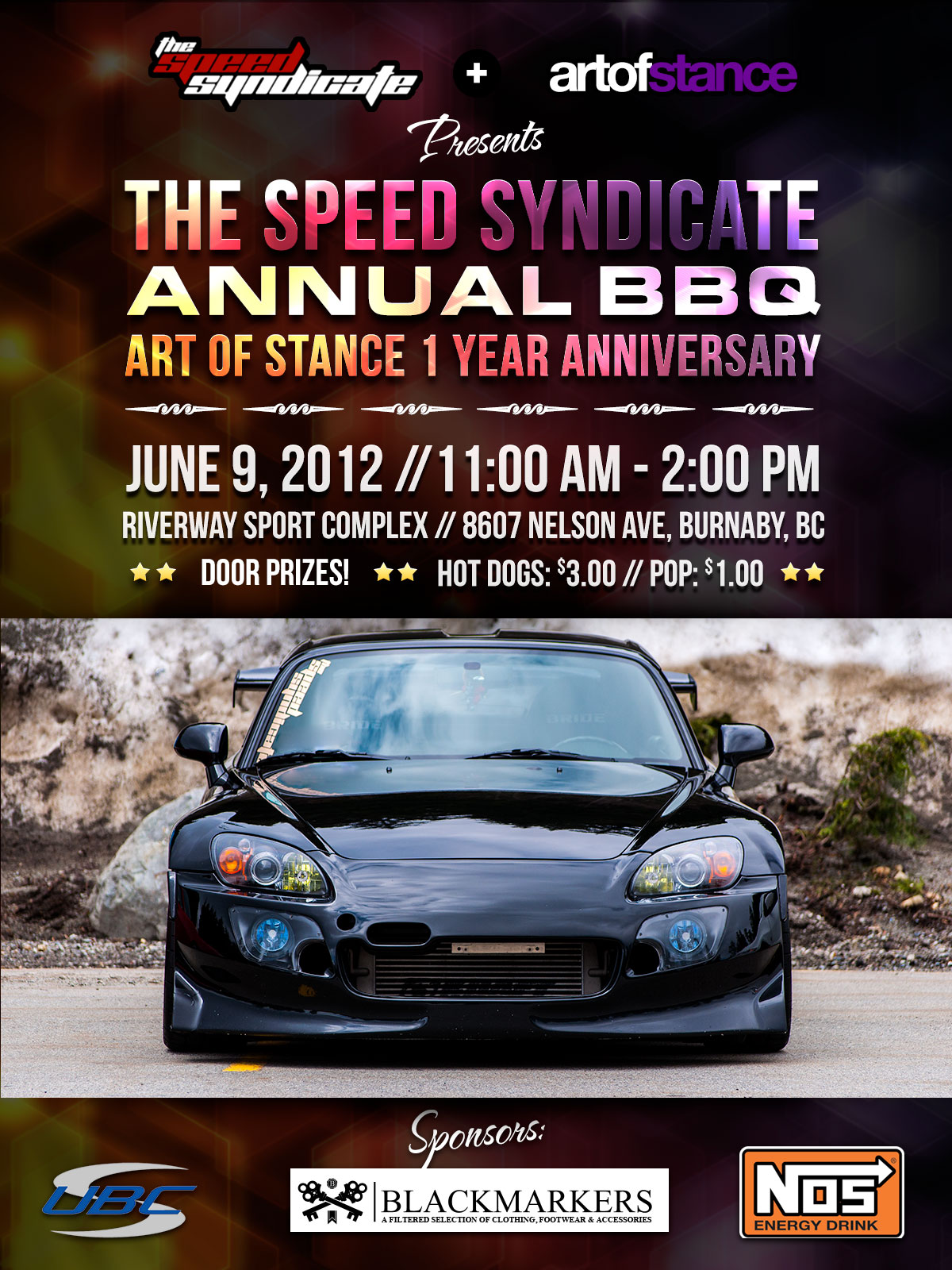 Come celebrate our one year anniversary with The Speed Syndicate. There will music, food, and cars! We also have some door prizes to give away! We do ask that attendees be respectful as we are hosting in a public park booked through the city. Anyone doing burnouts, excessive speeding, etc will be asked to leave.
Oakley Metrotown, Openroad Scion added to sponsor list!
PLEASE DO NOT PARK ACROSS THE STREET AT GARDENWORKS, THE CITY OF BURNABY HAS EXPLICITLY ASKED US NOT TO DO SO.