Artofstance Featured: Kyle's 1000hp Supra
Our first featured readers ride! Kyle sent us the specs and photos of his fully built 1000hp 1997 Toyota Supra.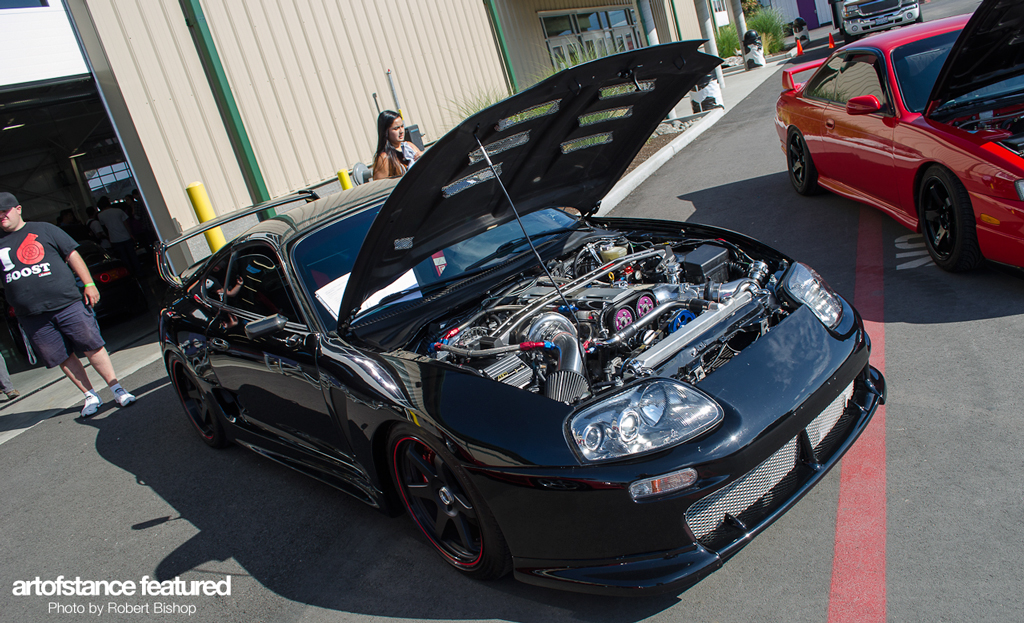 [one_half]
Engine:
T72 Turbo
HKS 272 Cams
Custom Intercooler Piping (3″ piping on the hot side and 4″ piping on the cold side)
Veilside Intake Manifold
HKS T4 Exhaust Manifold
AEM Methanol Injection System
Twin Intank Walbro 255lph Fuel Pumps
Stage 4 Clutch
JE Pistons
Crower Rods
[/one_half]
[one_half_last]
Interior:

Custom Roll Cage
Recaro Seats
Racing Seatbelts
Momo Alcantara Steering Wheel
Momo Pedals
Momo Shift Boot
Custom Short Shifter
Complete Carbon Fiber Interior
Chrome Dash Cluters
Carbon Fiber Guages
Custom AEM Guage
Compustar Alarm System
[/one_half_last]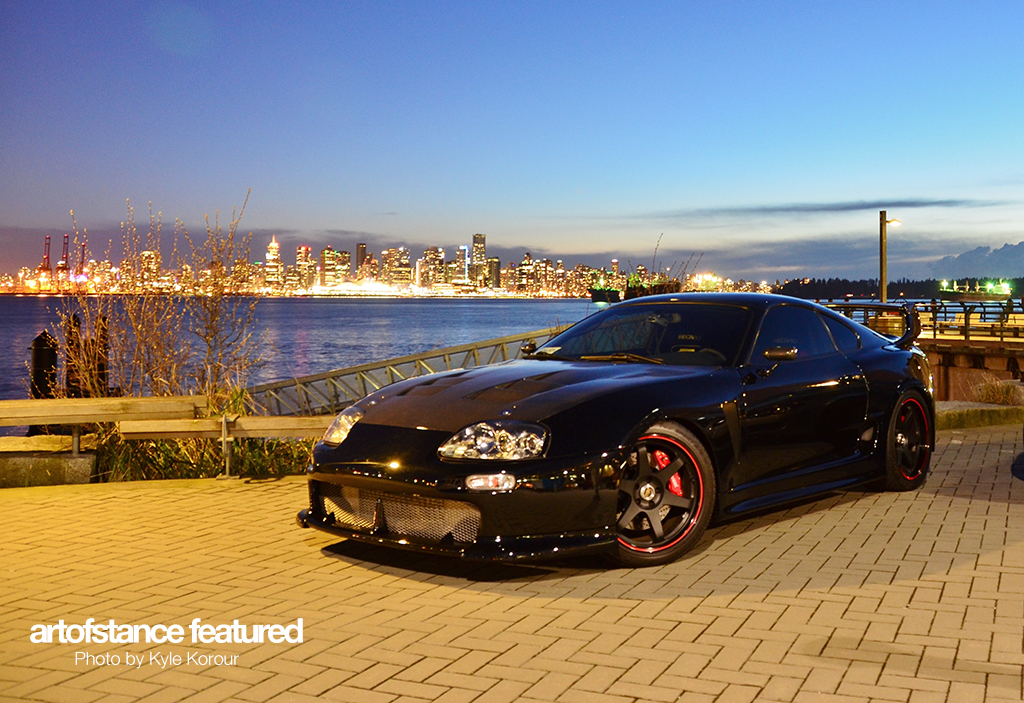 [one_half]
I.C.E (in car entertainment):
Brand New Alpine INA-900BT Stereo System + Backup Camera
Kicker Comp VR10 x 2 Subs
Kicker 1000 Watt Amplifier
Kicker 500 Watt speaker Amp
Kicker Component and Coaxial Speakers
2 Farad Capacitor
[/one_half]
[one_half_last]
Exterior:
TRD Widebody Kit
TRD Spoiler
Custom Gun Metal Gastank
HKS 4″ Titanium Exhaust
Seibon Carbon Fiber Hood
APR Carbon Fiber Mirrors
Custom Carbon Fiber Roof
Tinted Rear Windows
Rotora Brake Kit
Michelin Pilot Sport Tires
Volk TE37 Murdered Rims
[/one_half_last]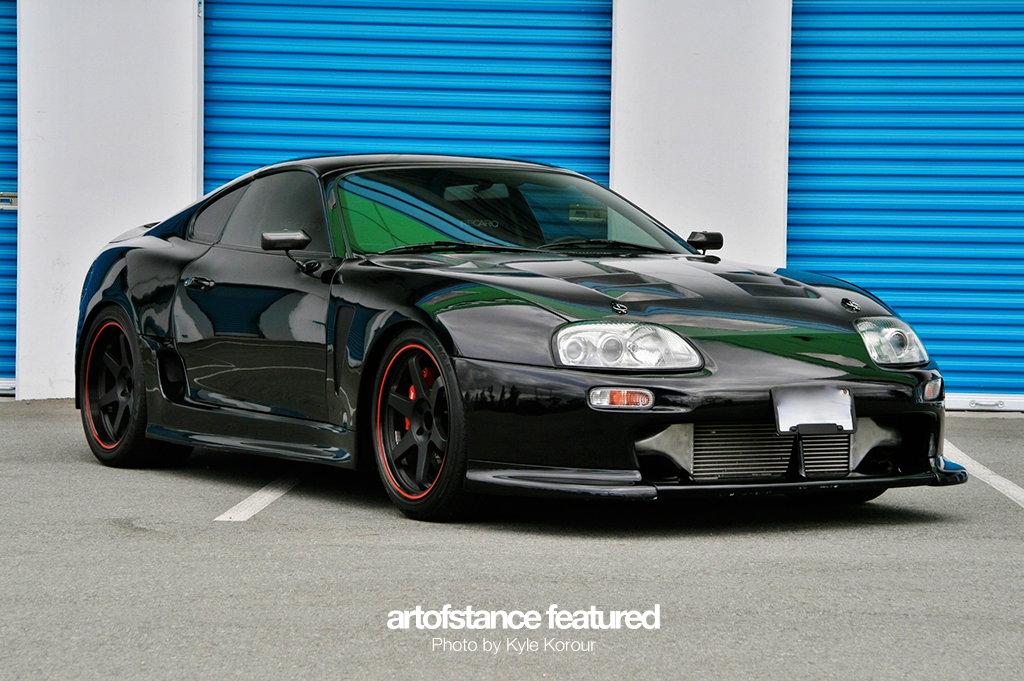 Want to have your car featured on Artofstance? Got a car that is unique or interesting? Consider these tips before sending in submissions.
The focus of the site is primarily car photography.
1. Submit your three best photos
2. Take the time to consider your composition and details
3. Please no wider than 1024 pixels (Don't kill our email with huge files please!)
4. Don't put a huge watermark on it. Just let us know who the photographer is and we'll be sure to make sure they are credited. Make sure you have permission to submit their photos!
5. Write us a brief description about your car!
Email your submission to info@artofstance.com
Follow us on instagram @artofstance

Follow us on Facebook! @artofstance
Follow us on Twitter @artofstance
Submit your best car photos to our Flickr pool! @artofstance